Letters to the Fenland Citizen editor: March 3, 2021
---
Published: 16:00, 06 March 2021
---
---
---
Signs could have been more clear for bridge-strike driver
Following your report in last week's Fenland Citizen of a bridge strike at the dive-under (newly re-opened) at Stonea level crossing – you may be interested by the signs that the errant driver must have seen when approaching it.
Some distance away, a large sign warns drivers of the general situation (photo 1), but the old height limit has been merely masked over, and the height limit is now shown by a sign about half a metre above the grass.
Drivers do not usually expect to see a permanent road sign so low down. Closer to the hazard, another large sign tries to inform drivers about the 'bridge headroom' but, as shown by photo 2, this sign is also not located in an ideal position.
Gallery1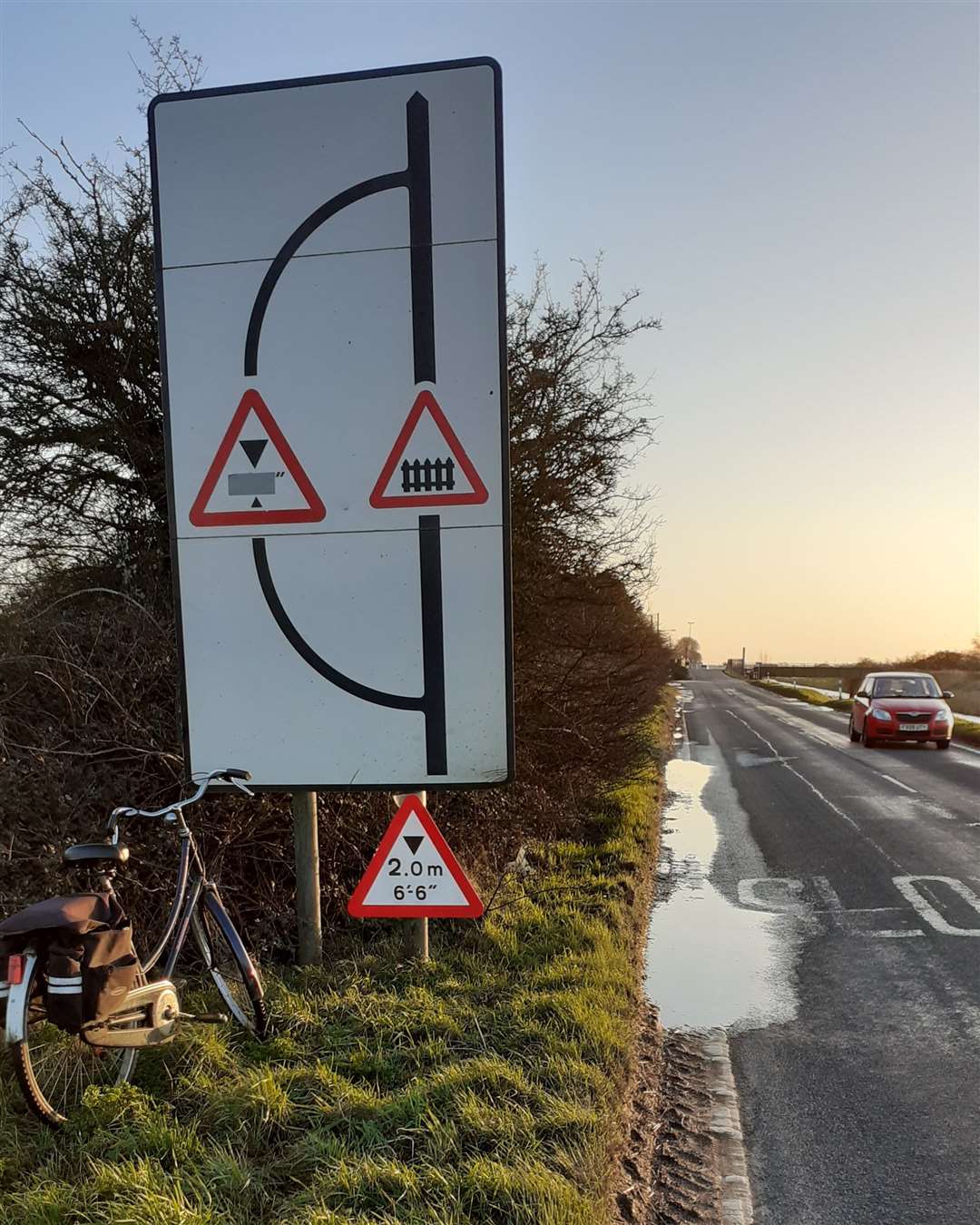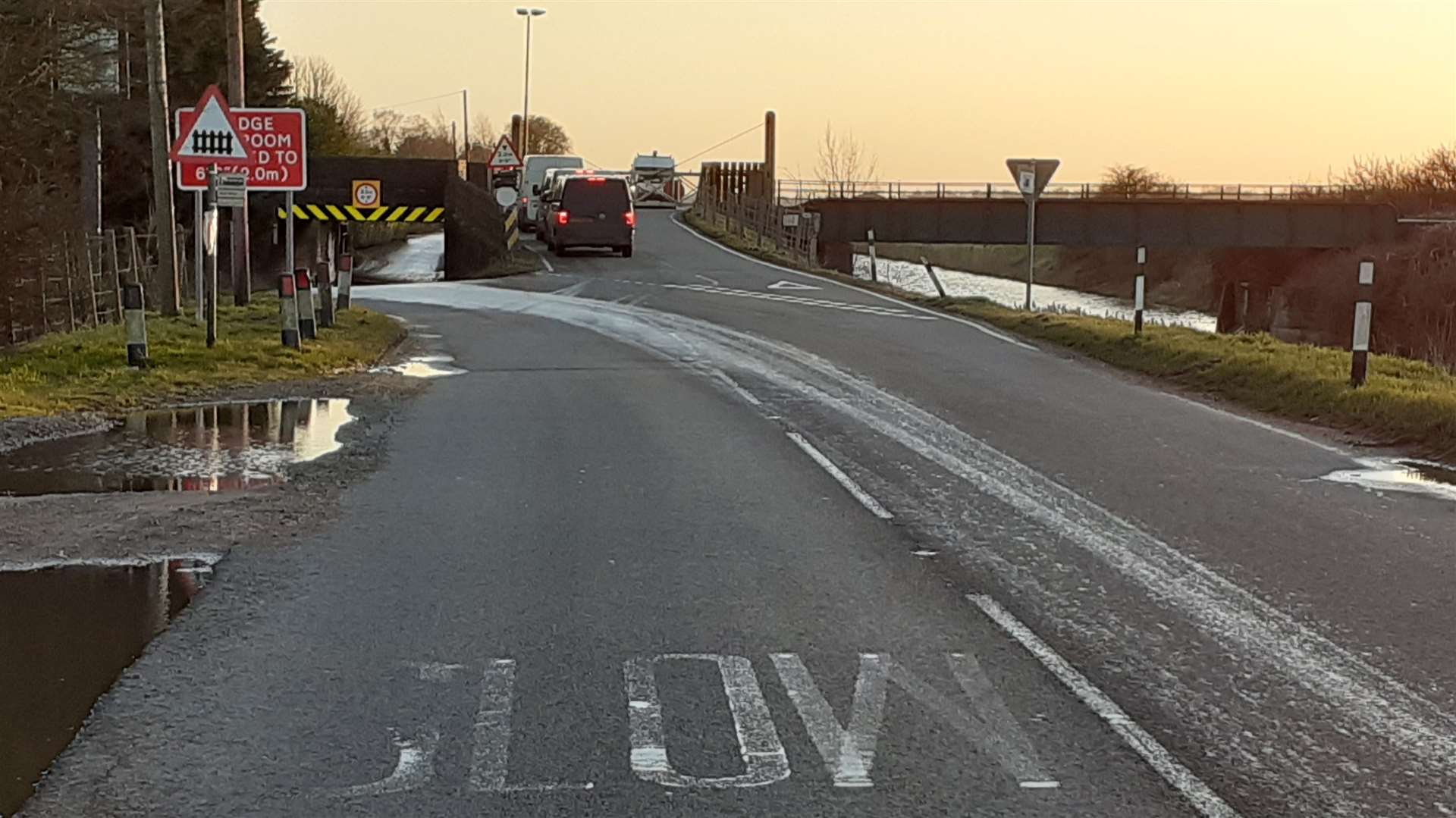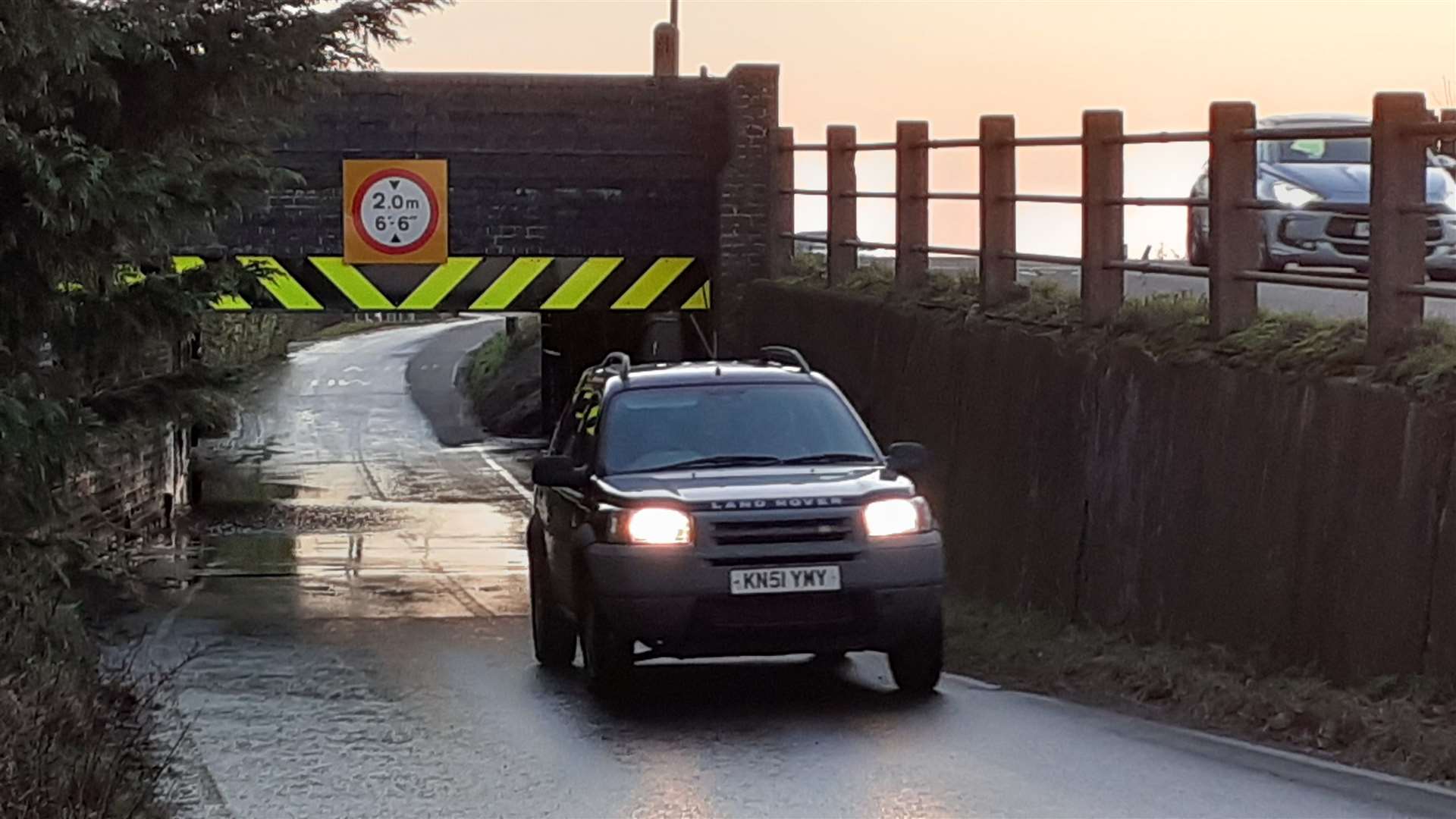 In fairness to the authorities, the final sign at the dive-under is quite prominent (photo 3).
Chris Lockwood
March
The use of premises should not be changed
I came from India to the Five Bells in Upwell in 2012 and acted as payroll and HR executive for the company that used to run the pub and several others in the area.
I took over as caretaker landlady when it was threatened with closure in 2014, having been asked to do so by locals, and ran it at a reasonable profit.
I stayed in the role until the new owners took over in 2015 and closed it for refurbishment and then re-opened it in 2018.
If it wasn't for the pub, I would have left this village. The Bells was the first pub I had ever encountered. Indian culture does not have pubs and especially not for women.
I discovered that the pub gave me the freedom to socialise and make friends and help me to learn about English culture – this is a very strong reason why the use of the premises should not be changed.
Coronavirus has proved how being able to socialise is so vital for good mental health for human beings. The Bells being shut since March 2020 has made people realise what an important role it plays in rural villages like Upwell.
The village pub is the heart of the community with a massive advantage in that people can turn up, walk in and socialise as their doors are usually open seven days a week and it is not necessary to be a member.
Covid-19 has also meant that quite a few people are moving from cities to rural villages and more homes are needed and are being built locally.
If the Bells is shut I am afraid the real spirit of community will be lost and people will live more in isolation.
The Bells is also a multifunctional asset for the community and has the capability to accommodate families with children, men and women, couples and single guests of all generations.
The Bells has the capacity to organise small functions or bigger receptions, for example, a small birthday party or wake for around 25 people – a village hall is too big and caterers and other staff and services need to be hired.
We used to have the older generation pop in and relax and socialise, workers can walk into the pub, have a drink, socialise and relax before going home to spend time with family – this helps keep a balanced mental health for everyone.
The younger generation also find The Bells is important for them to meet up and it can provide a start in their career whether it is as bar staff, sous-chef or pot-washer.
The WI members came to meet on weekdays, the Running Club women used the premises for their meetings and after-running drinks, congregation members from St Peter's Church would pop in and have tea, coffee or breakfast before going to the church and often pop back again for an after-service drink. They used to also have weekly meetings in the pub as the church used to be so cold.
The bell ringers also used to pop in for a drink and chat after their practise.
The local football club used the premises to socialise after matches or training.
On quiet days, the restaurant was used by local bands and musicians to practise and Open Mic Nights were extremely popular.
As The Bells sits right alongside the Well Creek where there is a large mooring point, people on narrow boats used the pub for meals .
They always said that The Bells was what a wonderful example of a traditional village inn.
Srivally Dorikan
Upwell
Independent people truly representing communities
Over the past few years there has been an increase in Independent/minor party candidate successes in local elections.
As an example, The Fenland Independents Alliance (FIA) consists of 10 Independents, two Liberal Democrats and a Green Party member.
They now hold one third of the seats on Fenland District Council.
The Independents, holding 10 seats, make up a quarter of the total council seats, the largest opposition group for many years, and they and others hold a growing number of seats on town and parish councils.
Now that the Government has announced that the elections due on May 6 are going ahead, there may be a number of Fenland residents who are considering standing as Independents/non-aligned party in those elections but who may be put off from standing for various reasons.
The FIA Independent members are offering their support and advice to anyone considering such a move. Just email your contact details to the following address and a member will contact you to discuss how we can support and assist you. Up for grabs locally (others may become vacant) are all Cambridgeshire County Council wards (nine in Fenland).
So, if you are interested, why not seek help NOW as it takes a while to get organised.
We really can freely help you.
Generally people are fed up with party political dogma. Politicians are not trusted. Support for political parties is on the wane.
But local decisions do not need political input. Independent local people truly representing their communities is by far the best way forward.
Coun Mike Cornwell
Leader, Fenland Independents Alliance
Four times quicker at half the price
Further to the article 'Is this the worst road in Fenland?' in February 17's Fenland Citizen.
At JCB we have recently unveiled the PotholePro – a machine that can fill a pothole in eight minutes for half the cost of traditional methods.
Our repairs stand the test of time and will save councils millions of pounds in compensation claims and short-term fixes.
The PotholePro gets to the root of the problem in the same way a dentist repairs a tooth cavity; the hole in your tooth isn't just filled immediately, it is cleared of all decay so a firm foundation can be laid for the filling. Our machine does the same, cutting and cropping around the existing problem and cleaning forensically before it is filled – four times quicker and half the price of traditional methods.
JCB has a global reputation for innovation and we would be delighted to offer a trial to Cambridgeshire County Council to demonstrate the impact our Pothole Pro could have on the region's roads.
We recognise that councils and contractors are faced with an ever growing backlog, especially now in the winter months.
However, the organisations we have worked with across the UK have found opting for a long-term repair over 'quick fixes' is most definitely the way forward.
It's the only way to put the smile back on the faces of our motorists, cyclists and long-suffering residents.
Paul Murray
Product Director, JCB
EDITOR: We would not normally allow advertising such as this on our letters page, but feel the subject matter here is extremely topical, considering the problems highlighted.
---
---