Angling team tops event on River Nene
---
Published: 12:40, 13 September 2018
|

Updated:
12:41, 13 September 2018
---
---
The Fenland-based Sensas Mark One squad have been rated very highly over many years, writes Ken Wade.
They are a real force to be reckoned with in the angling world right across the county, though recent times have seen them slip a little by their own high standards.
However at the weekend, after topping the Division Two National on the River Nene, I think it's fair to say they are heading back to the top. The venue was a bitter disappointment to the organisers, after weeks of hard work getting the pegs sorted and everything in place for a good contest the elements were against them.
Gallery1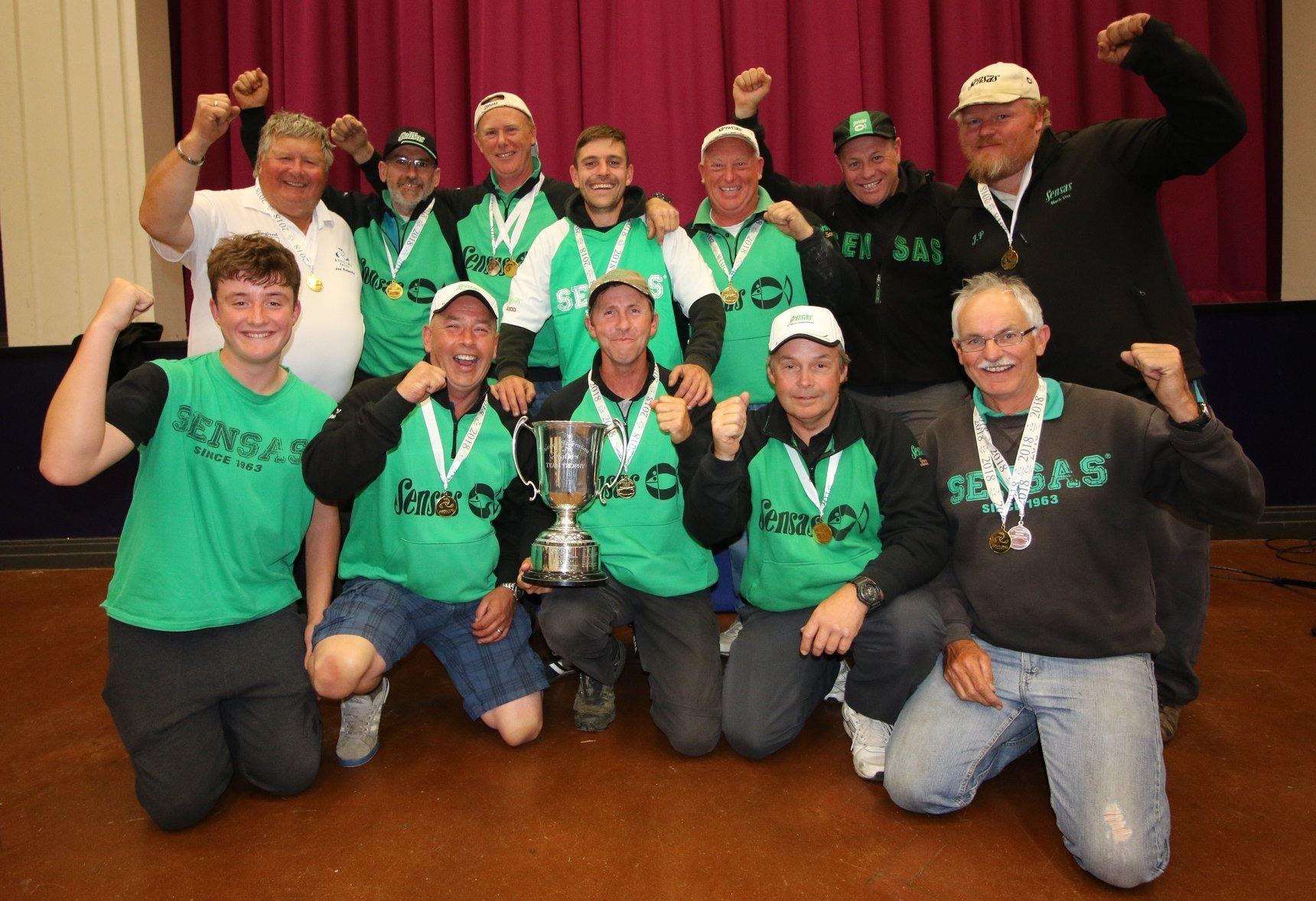 A very clear river, a big drop in temperature and a strong downstream wind saw many of the anglers struggling for a bite.
Thankfully though, after countless hours of practising on the venue, the Mark One lads were well prepared and a negative team plan proved to be spot on, particularly in the really hard sections where just a few fish gave them good points. Those lucky enough to be on the fish caught well and at the final count Sensas Mark One are now the Division Two Champions and, most important of all, go through to compete against the very best once again in Division One. I was there to witness the whole day and I must say l was very impressed with the lads' commitment, even when the going was tough, the wind and rain were howling down the river they all stuck to the team plan. It was like watching the Mark One side of old, quality anglers that never gave up until the final whistle. Well done lads, now go and get back to the very top in the forthcoming winter league. I do hear they have a major signing or two on the cards to give them an extra boost and, with a couple of quality youngsters coming through, things look good right now for our local lads.
Result: Sensas Mark One, 201 points, Matrix Dynamite Trentmen,198; 3 Sensas Colemans, 197. Further congratulations should go to Simon McCormac on taking the individual title with a huge 25kg 210grams of bream.
---
---