A new dawn for Wisbech Town but the same old sunset
---
Published: 22:13, 08 February 2020
---
---
---
WISBECH TOWN 0, CARLTON TOWN 1
Bet Victor Northern Premier League south east division
A returning manager, several new signings and a lot of promising signs, but once again Wisbech lost and it's now only one win in 18 as they continue to occupy the division's bottom spot.
There was little to separate teams 14 places apart in the league this afternoon, but this is an extremely physical division and a Fenmen outfit with four teenagers and few big men once again were bullied in crucial areas of the park. And when you're bottom of the table, it's hard to be brave and put in that ambitious pass – but that's the confidence new manager Brett Whaley will be hoping to instil in his young charges.
The suspended striker Charley Sanders and midfielder Sam Murphy, who re-signed from Deeping Rangers this week but not in time for his registration to go through, will surely help against Frickley Athletic at home next Saturday.
Creativity was also a problem. When the visitors had a man sent off with a full 35 minutes still to play, the home side just didn't have the ability to break down experienced opposition. But it's early days, Whaley and Chris Lenton have had less than a week with their players and there's certainly reasons to be cautiously optimistic of avoiding the drop.
Lining up with a makeshift midfield including usual centre back Jack Keeble and left back Liam Marshall, captain in place of the injured Sam Spencer, Wisbech looked safe at the back but lacking going forward. Ollie Gale tried his best to affect the game but was also not in his best position due to the small size of the squad.
Returning for a second spell at the helm, Whaley brought cultured central defender Beckham Kennelly back after a brief stint at St Ives and he impressed alongside Peterborough United youth player Khaya Roudette-Gregory in the centre of defence.
Fellow Posh teenagers, Josh Allen in goal and Nathan Rudman up front. also came in. Allen certainly looks a talent and Rudman put in a good shift but may struggle at the moment against strong, seasoned central defenders.
Another returning player is left back Stacy Cartwright. His experience certainly helped the young team and he's exactly the type of player you need in a relegation battle. And winger Matt Sparrow has previously impressed at the Elgood's Stadium, although today he and fellow winger John Dean didn't get the service they would have liked. Aaron Hart, as usual, was effective on the right of defence.
There was little goalmouth action in the first half but the best of it involved Wisbech, and Ollie Gale saw a good 12th minute chance saved after great work from winger John Dean. After 28 minutes, a corner saw Dean's shot deflected to Kennelly and he headed over when he had more time than he realised. And four minutes later Rudman got a firm head on Cartwright's free kick but Carlton keeper Jack Steggles pulled off a superb save.
After three minutes of the second half, most thought Carlton's Daniel Fletcher would be seeing red. He put in an awful challenge on Keeble, who reacted angrily before being pushed to the floor by the left back. However, Fletcher was only booked for the foul and Keeble for his reaction. He did go down easily... buy he was pushed in the face.
Seven minutes later and Carlton were reduced to ten men, Oliver Clarke red carded after a foul on Keeble that didn't seem to warrant a sending off. And, strangely, that's what swung the pendulum in Carlton's favour, Wisbech naively pushing forward and leaving gaps for the ten men to exploit.
If Sparrow had shown more composure with a 63rd minute drive it may have been a different story, but five minutes later a cracking free kick from the right by Niall Davie saw Martin Ball evade his marker, sub Tiago Nassunculo, to head home the winner.
That knocked the stuffing out of the home team and Carlton were quite comfortable in seeing out the win.
WISBECH
Allen, Hart, Cartwright, Marshall, Kennelly, Roudette-Gregory, Sparrow, Keeble, Rudman (Nassunculo 66 mins), Gale (Maddison 66), Dean. Subs (not used): Whyatt, Connell.
Gallery1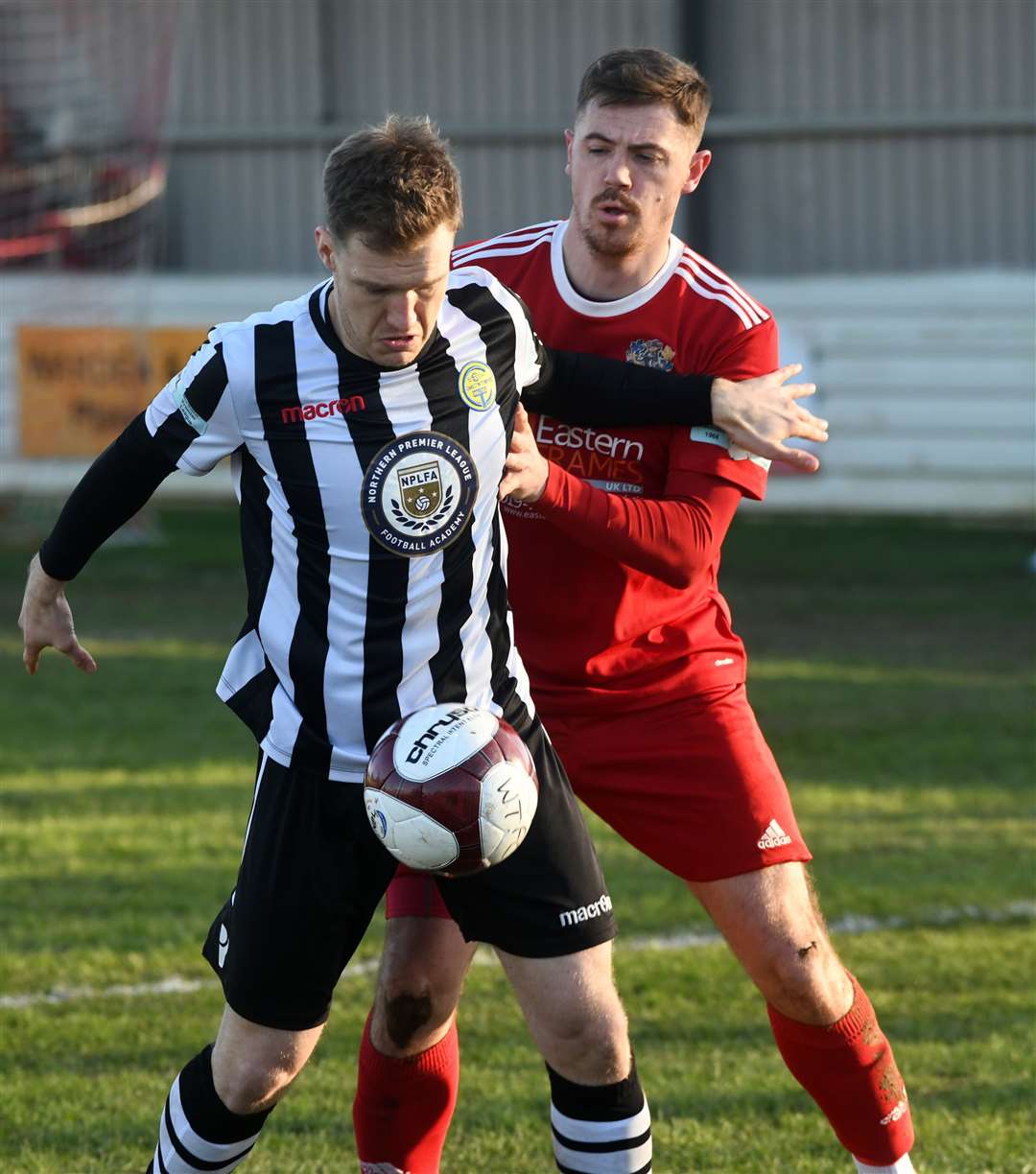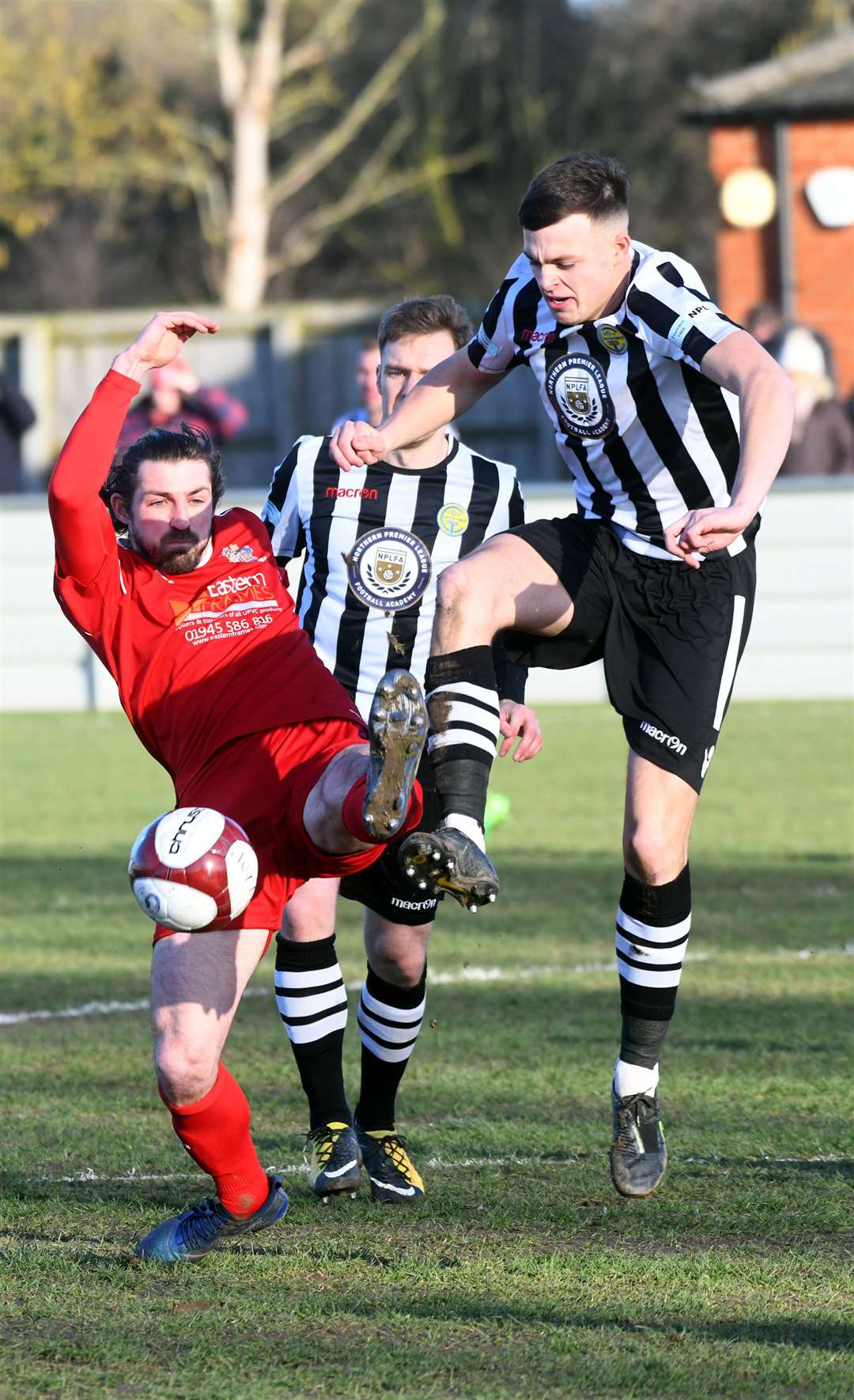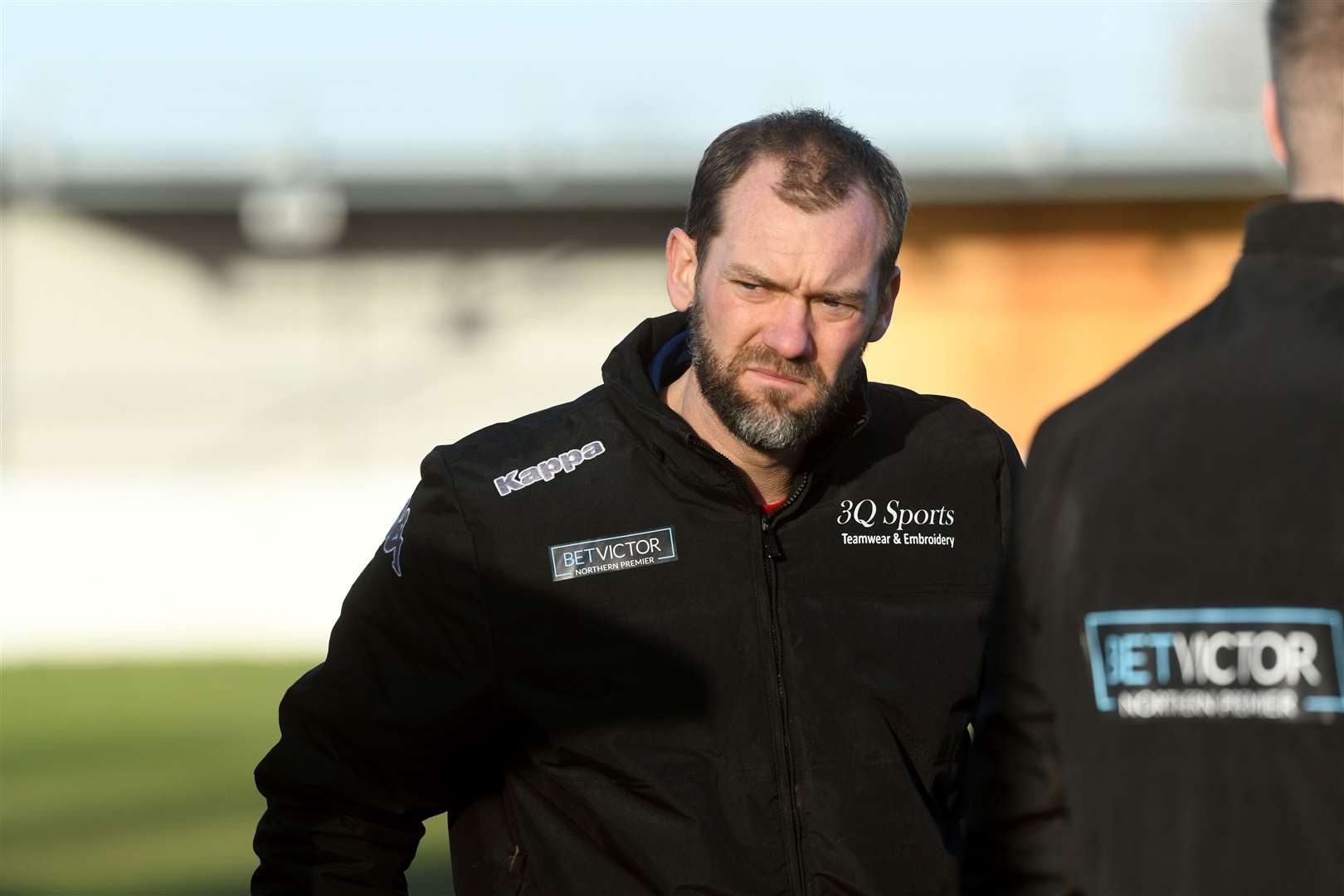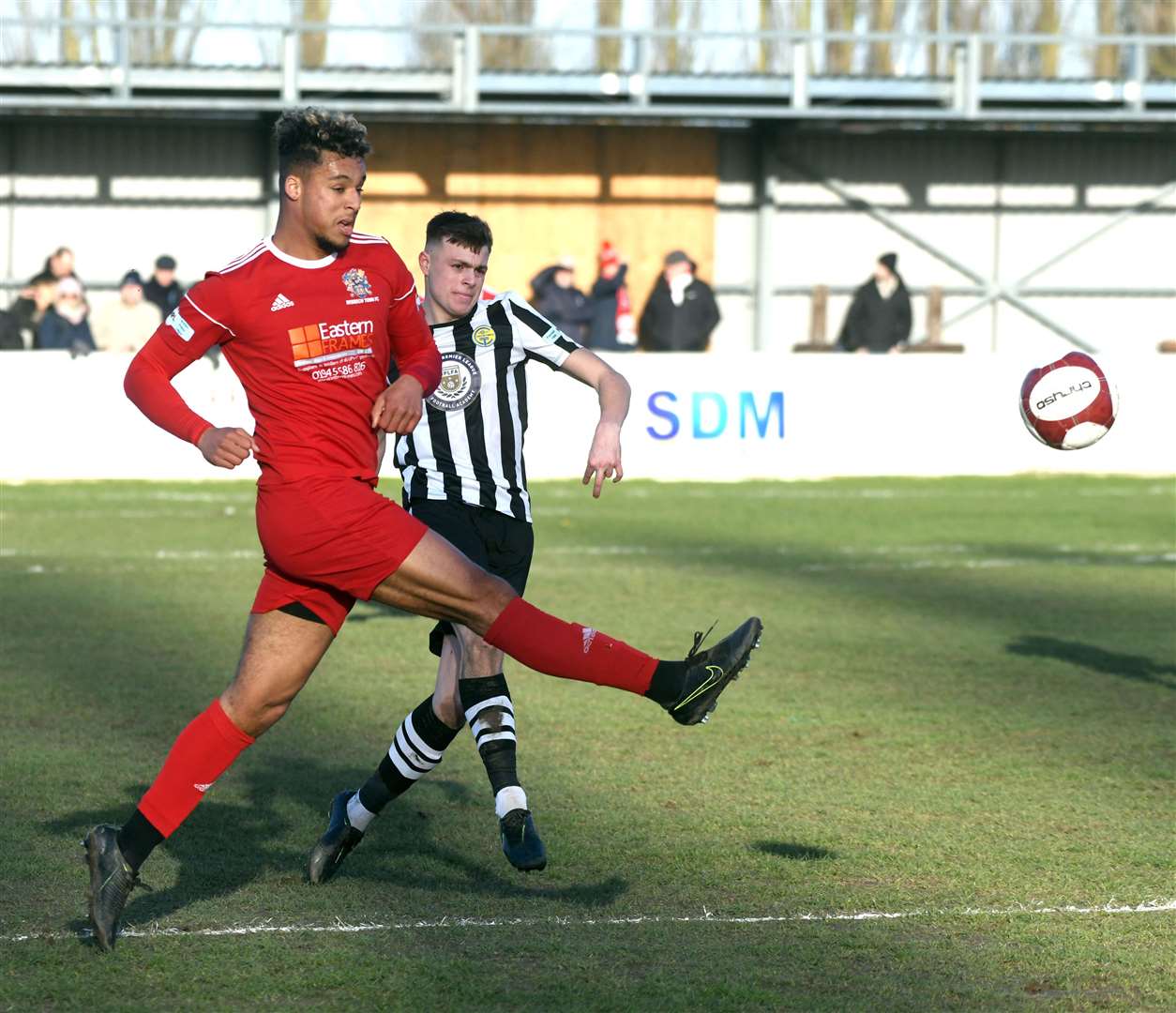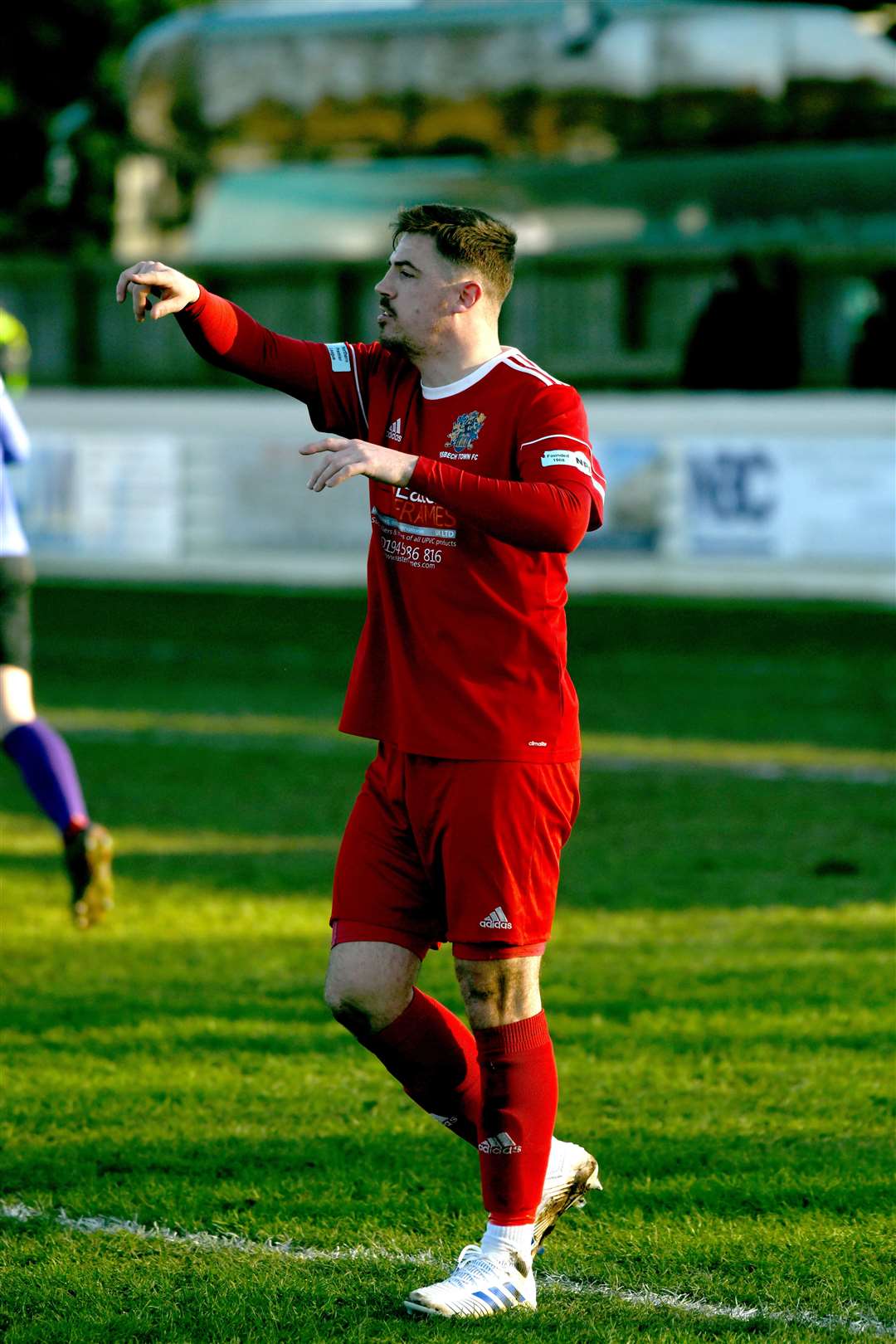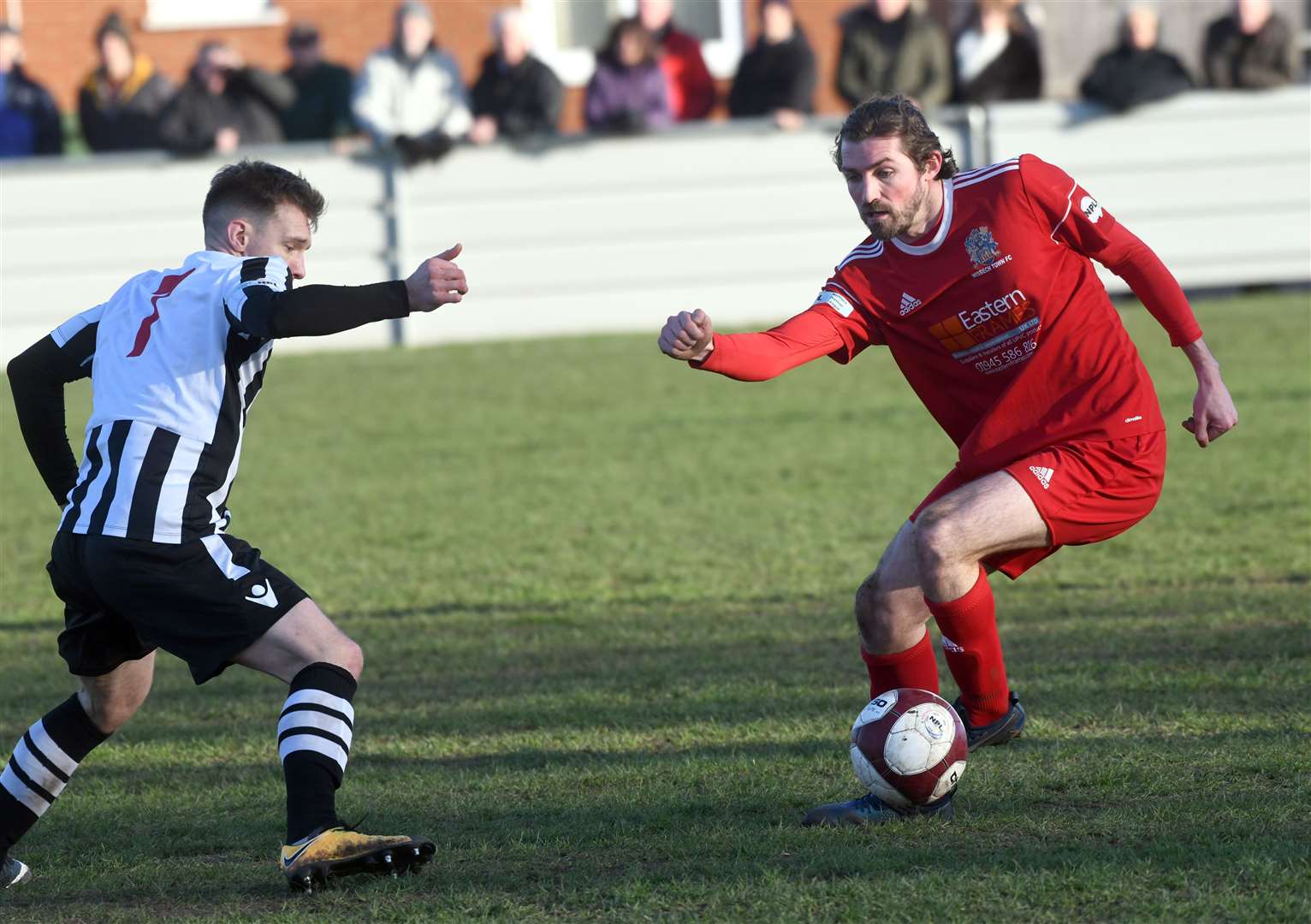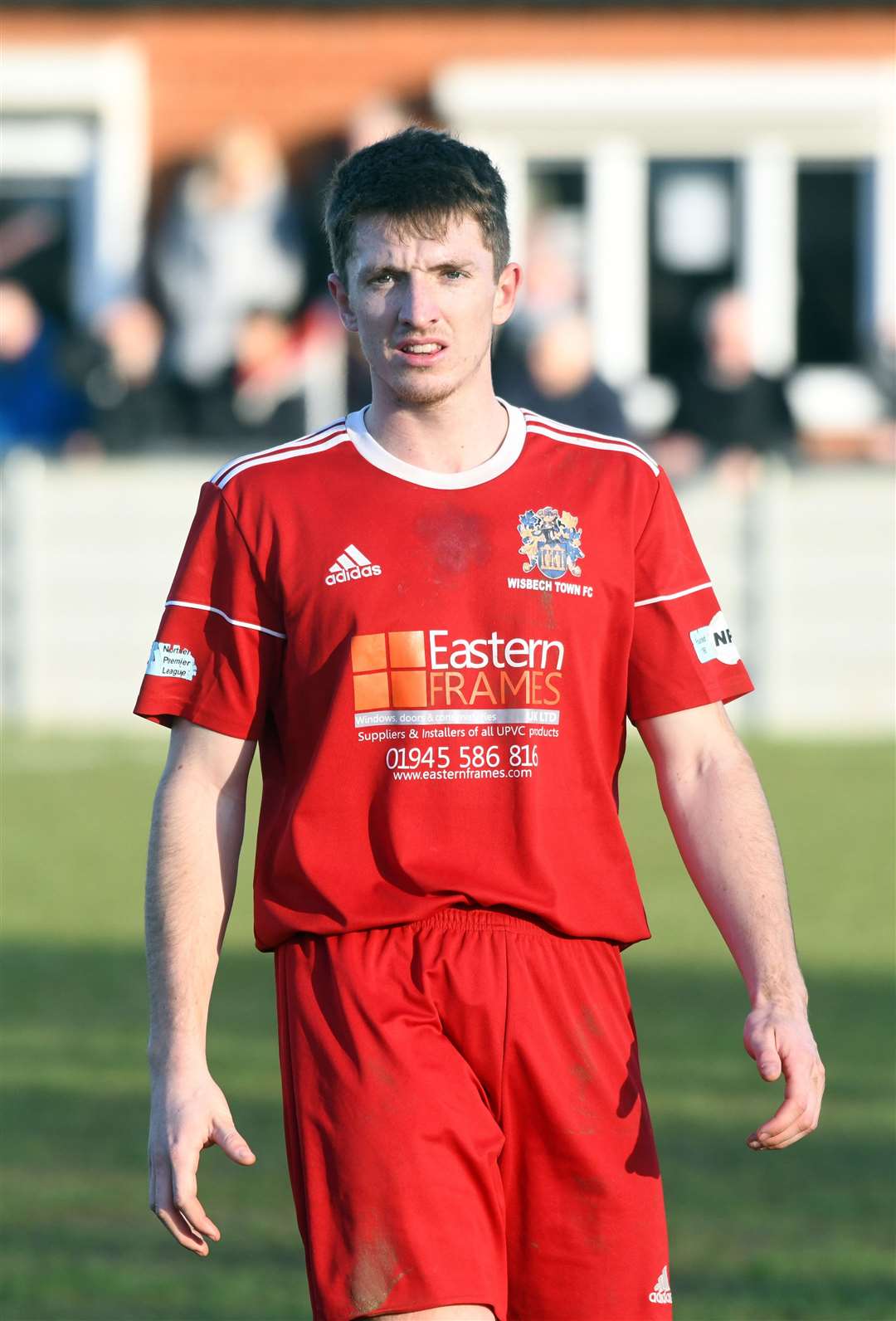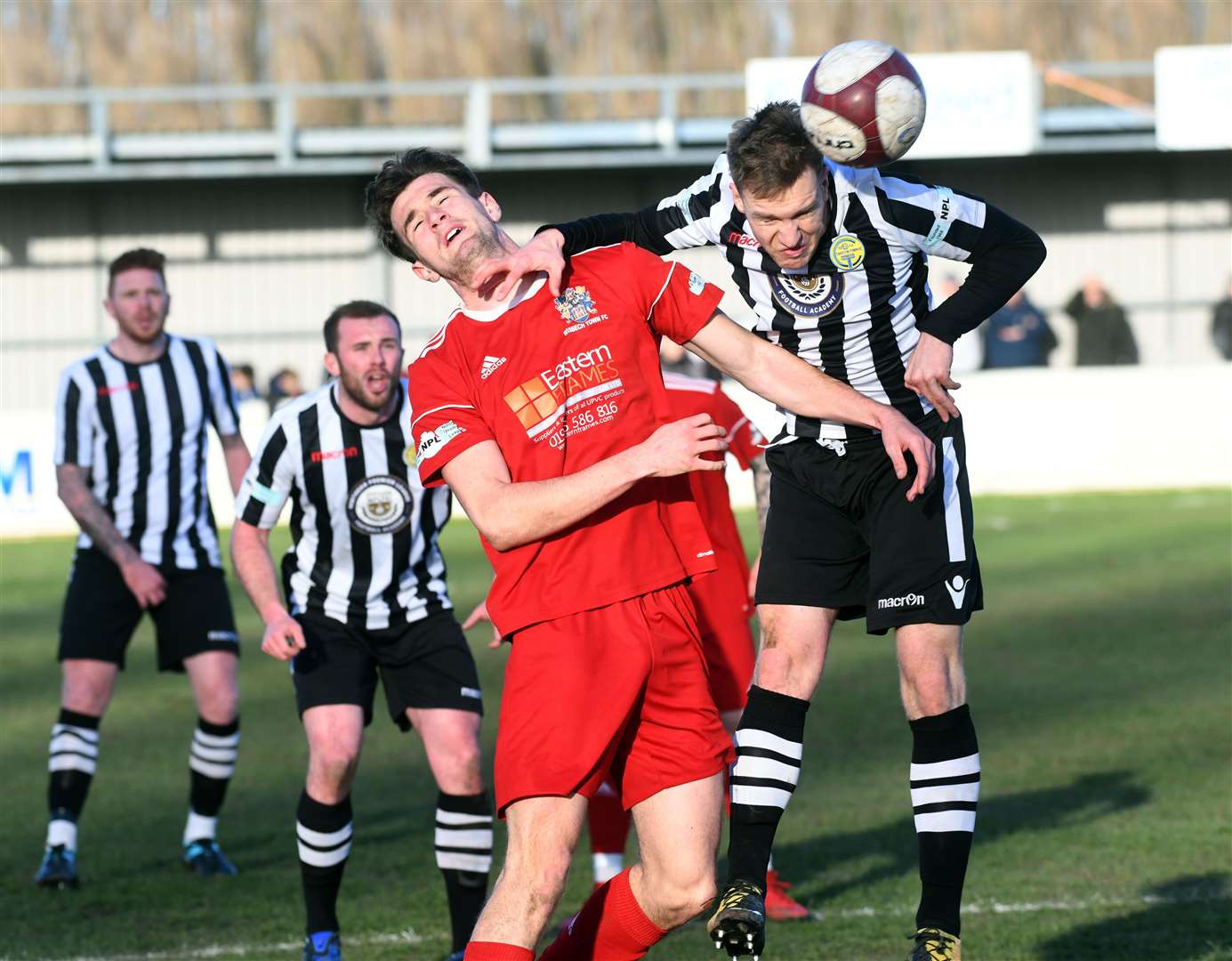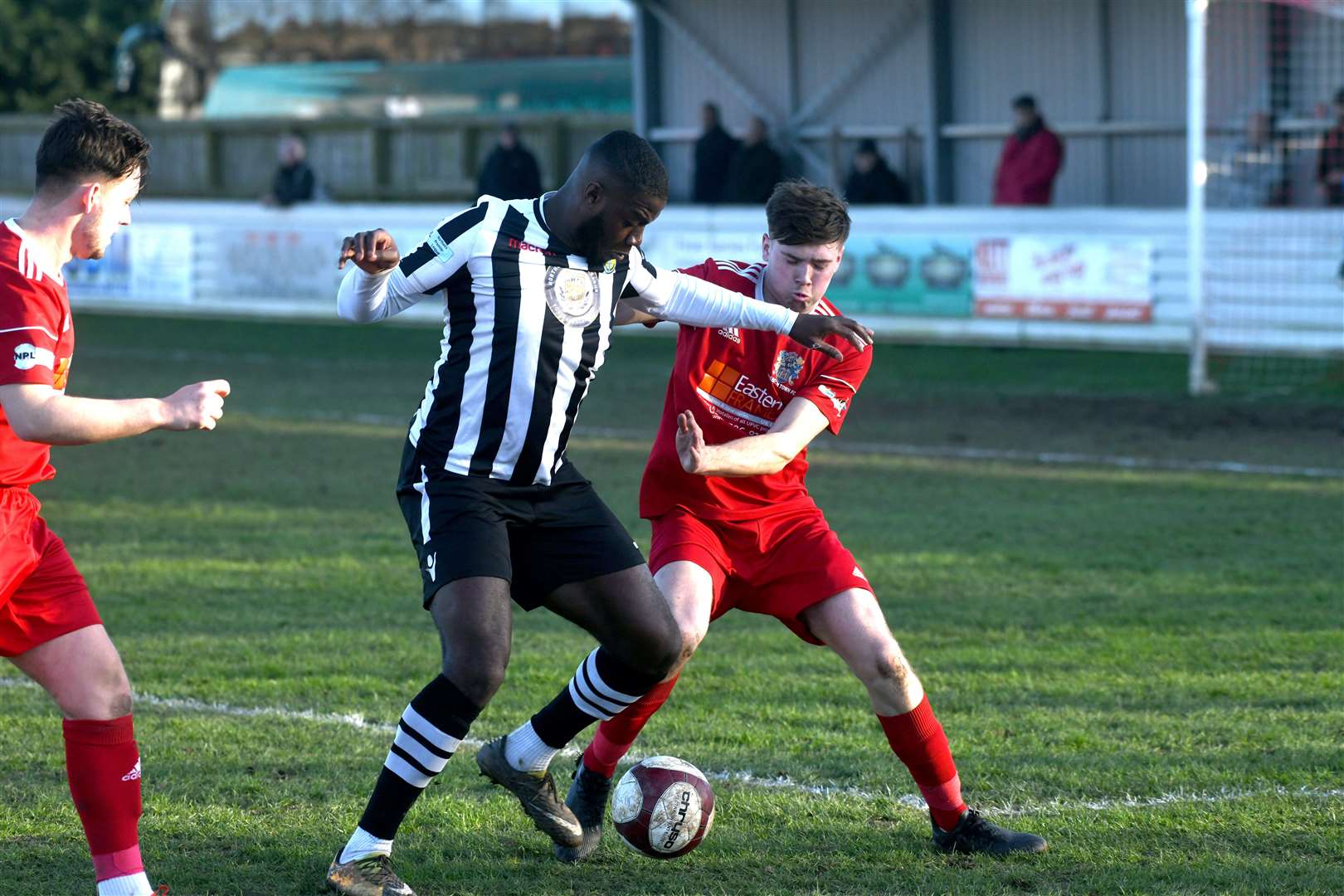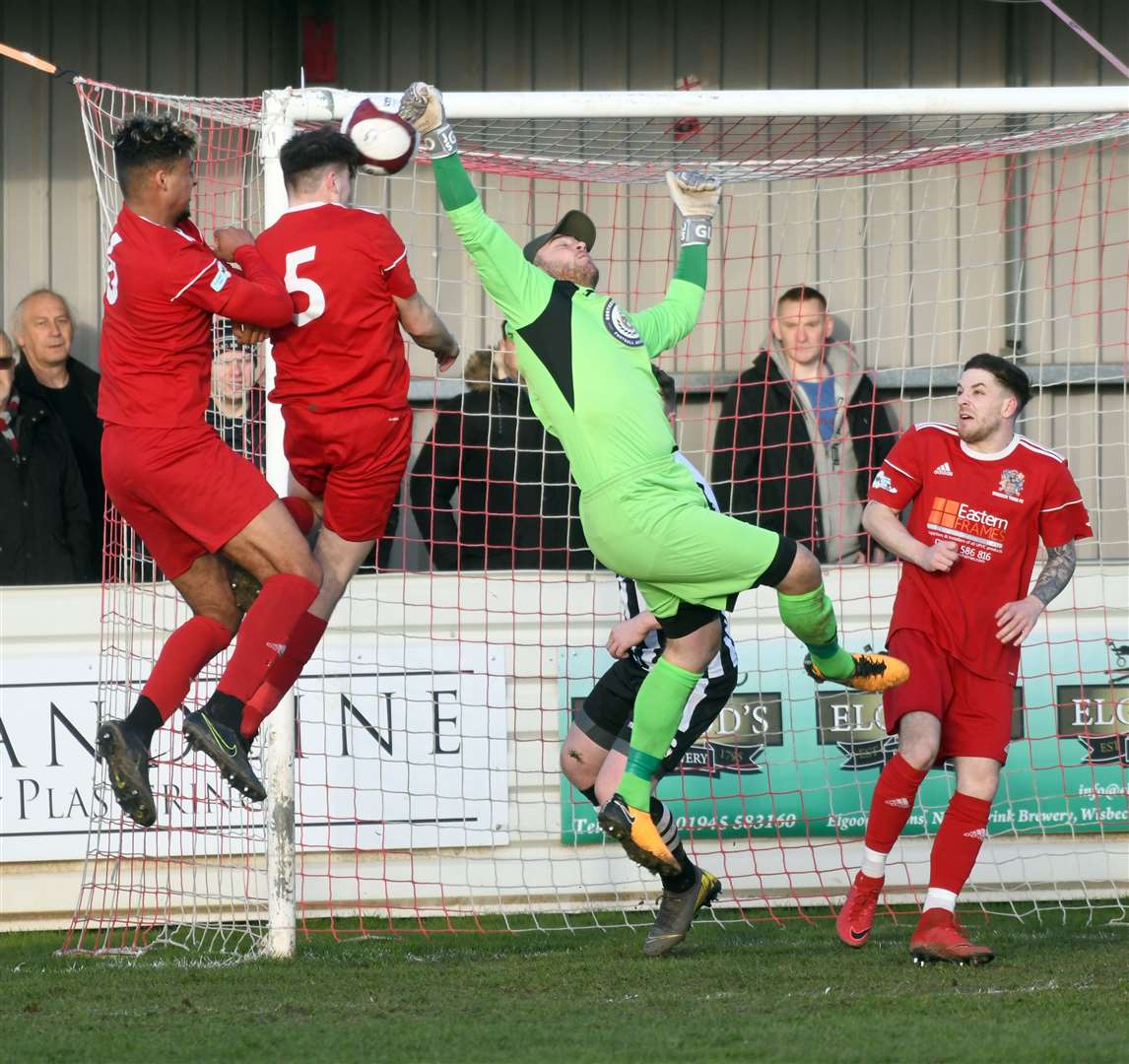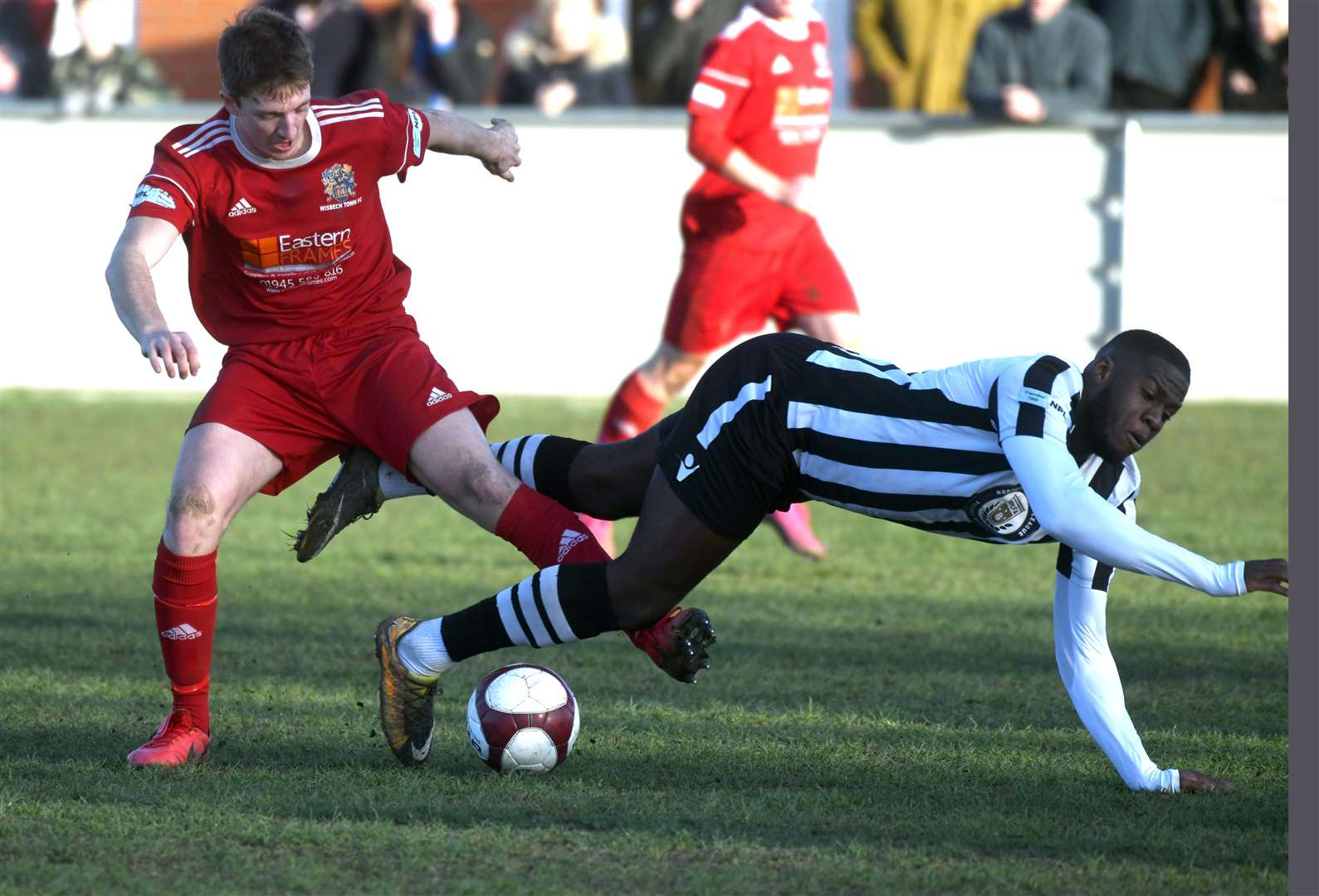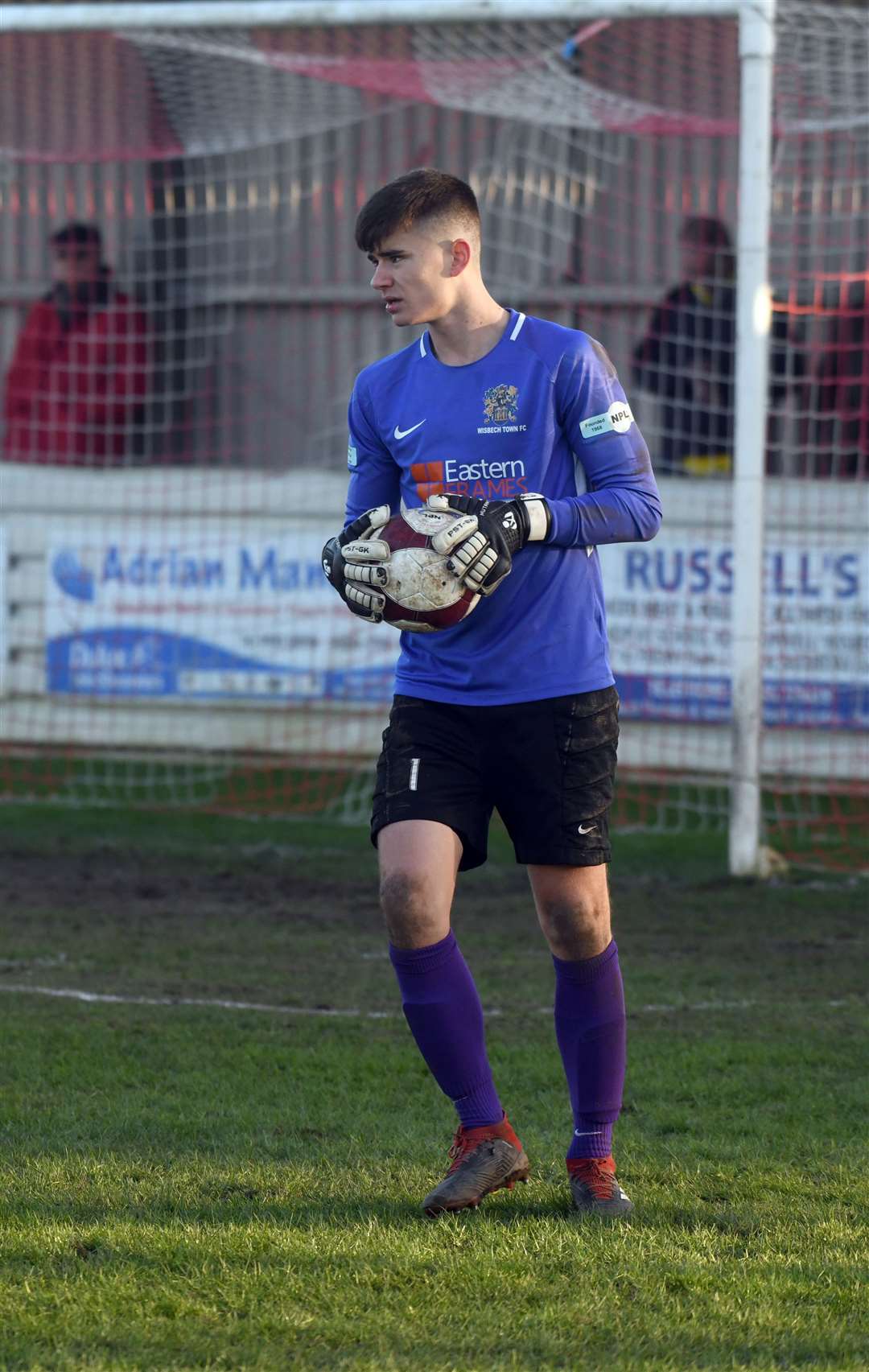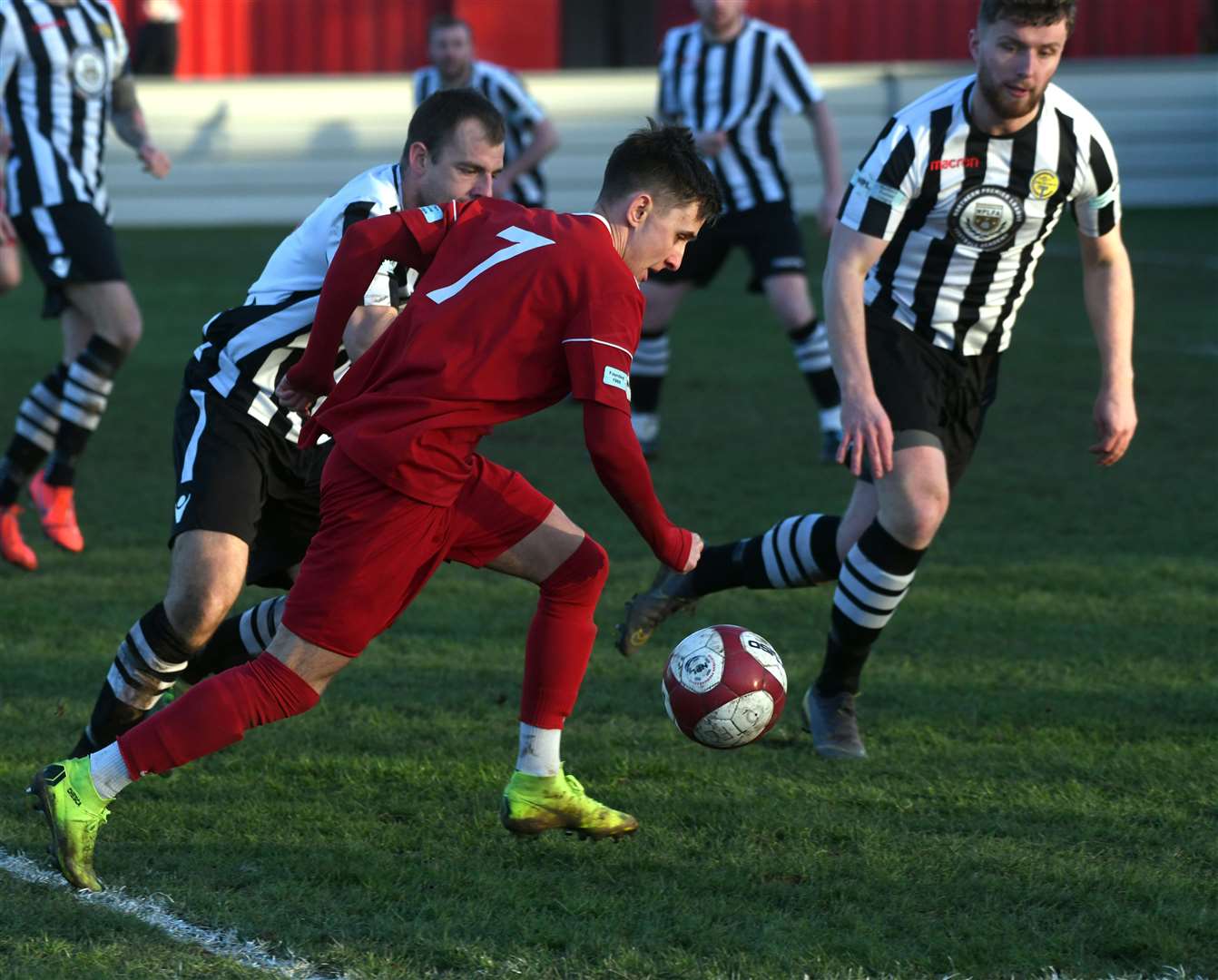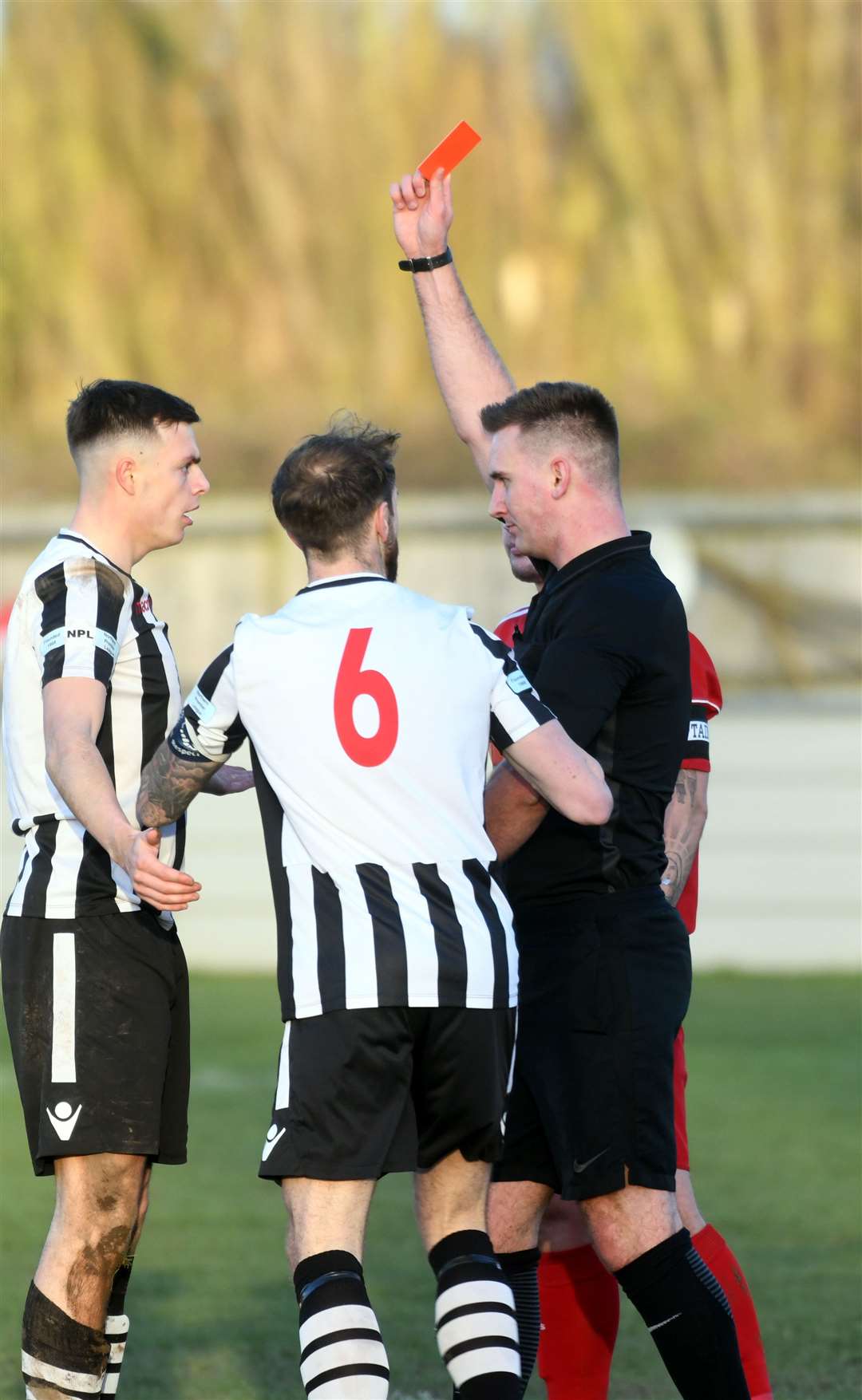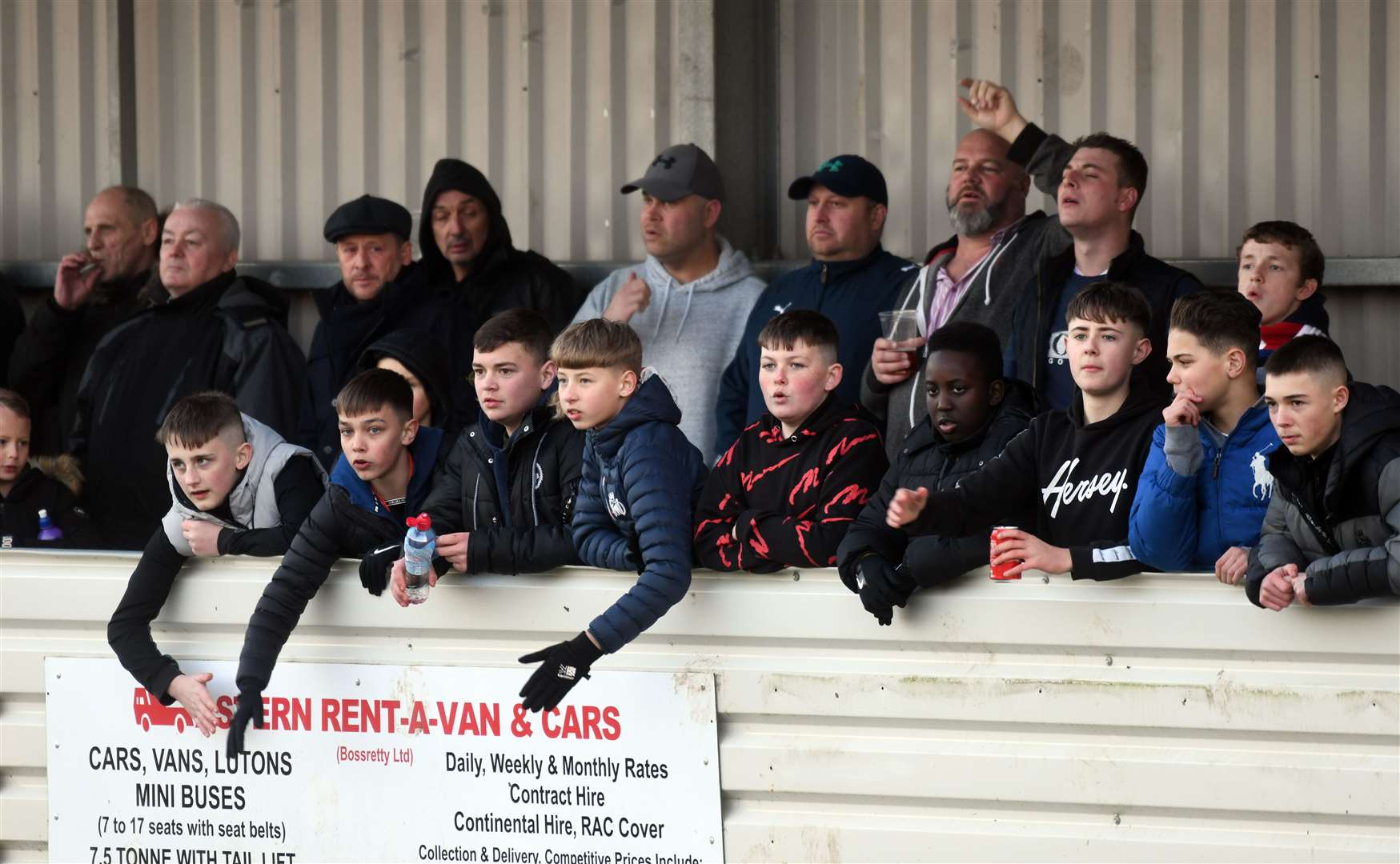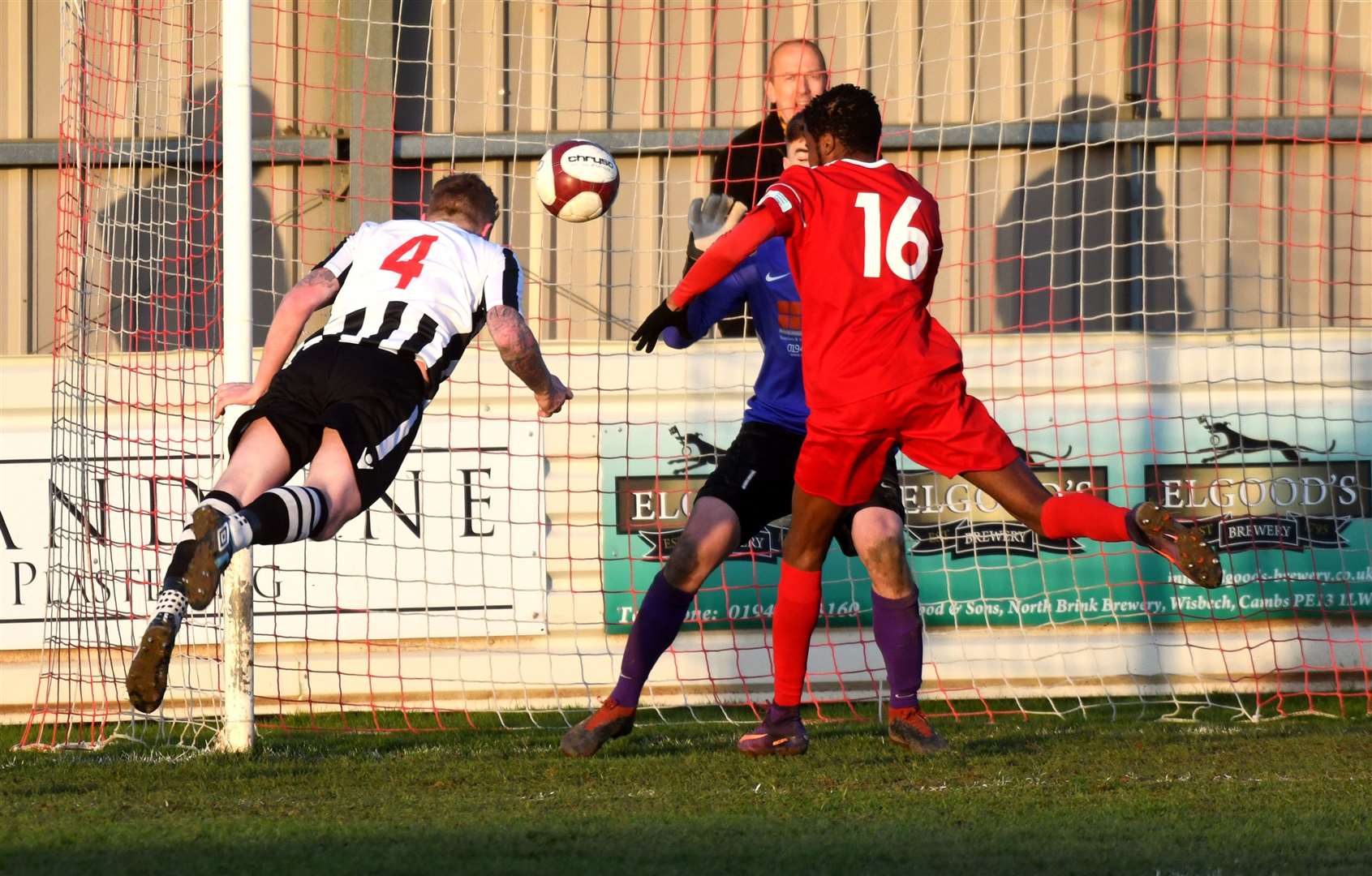 REFEREE
Joshua Crofts.
GOAL
Martin Ball (Carlton 68 mins).
BOOKINGS
Wisbech: Jack Keeble (retaliation); Carlton: Daniel Fletcher, Oliver Robinson (fouls).
SENDING OFF
Oliver Clarke (foul).
STAR MAN
Beckham Kennelly – in his best performance in a Wisbech shirt this season, he was commanding at the back and a threat at attacking set pieces. Managed strong Carlton striker Aaron Opoku really well.
ATTENDANCE:
234.
Previously...
---
---