Turning the clocks back for Festival of the Forties in March
---
Published: 10:44, 22 July 2019
---
---
---
Visitors took a step back in time at the popular annual Festival of the Forties event in March at the weekend.
The four-day extravaganza celebrating war time Britain and the 1940s this year commemorated the 75th anniversary of D-Day.
More than 50 Second World War history groups together with military vehicles including tanks, vintage shopping stalls and fun activities for all the family kept the huge crowds entertained.
The four-days of fun started on Thursday with a Peaky Blinders evening the big marquee.
Friday schools were able to visit and get a flavour of the war time era before Woody's Hawaiian night and karaoke at the welcome party in the marquee during the evening.
Saturday saw the real fun begin with a field full of activities including a chance to learn the dances of the day, have your hairstyled the forties' way. There were flypasts including from the iconic Spitfire and Hurricane fighters and a Dakota.
This year also included the "biggest and best ever" featuring tanks and heavy armour with re-enactors 'fighting' it out.
Organiser, Matt Page, said remembrance was at the heart of this year's event and Sunday morning there was a Drum Head service in the main marquee and a 'poppy shower' tribute in the afternoon.
Once again the Grounds Event site in Knights End Road was filled with stalls selling memorabilia, historic displays highlighting life in wartime Britain and much more as well was also food being available all weekend - some of it giving a flavour the war time rationing era.
The event concluded on Sunday evening with the Big Military Last Night at the Proms show , which was free for everyone to enjoy.
Gallery1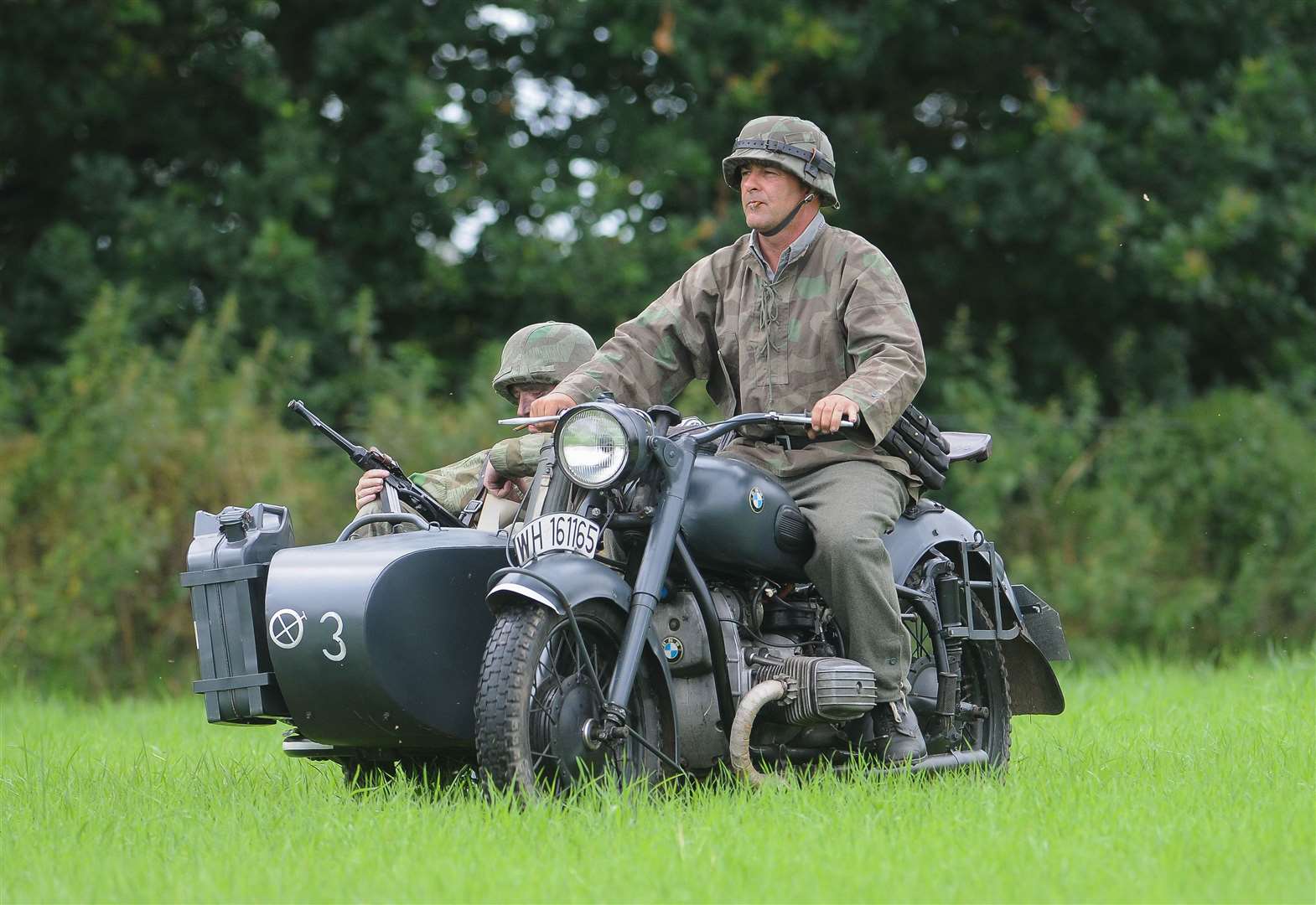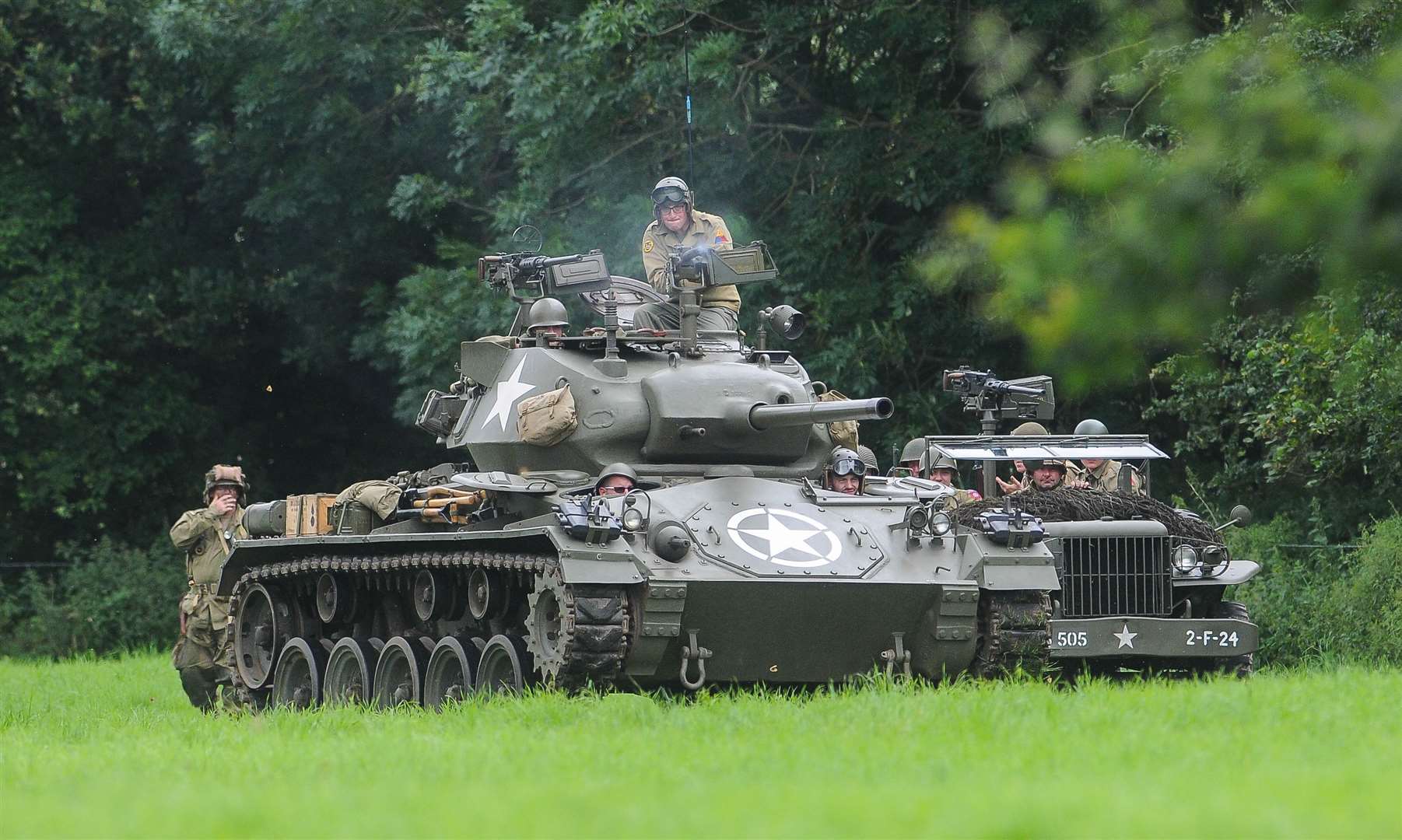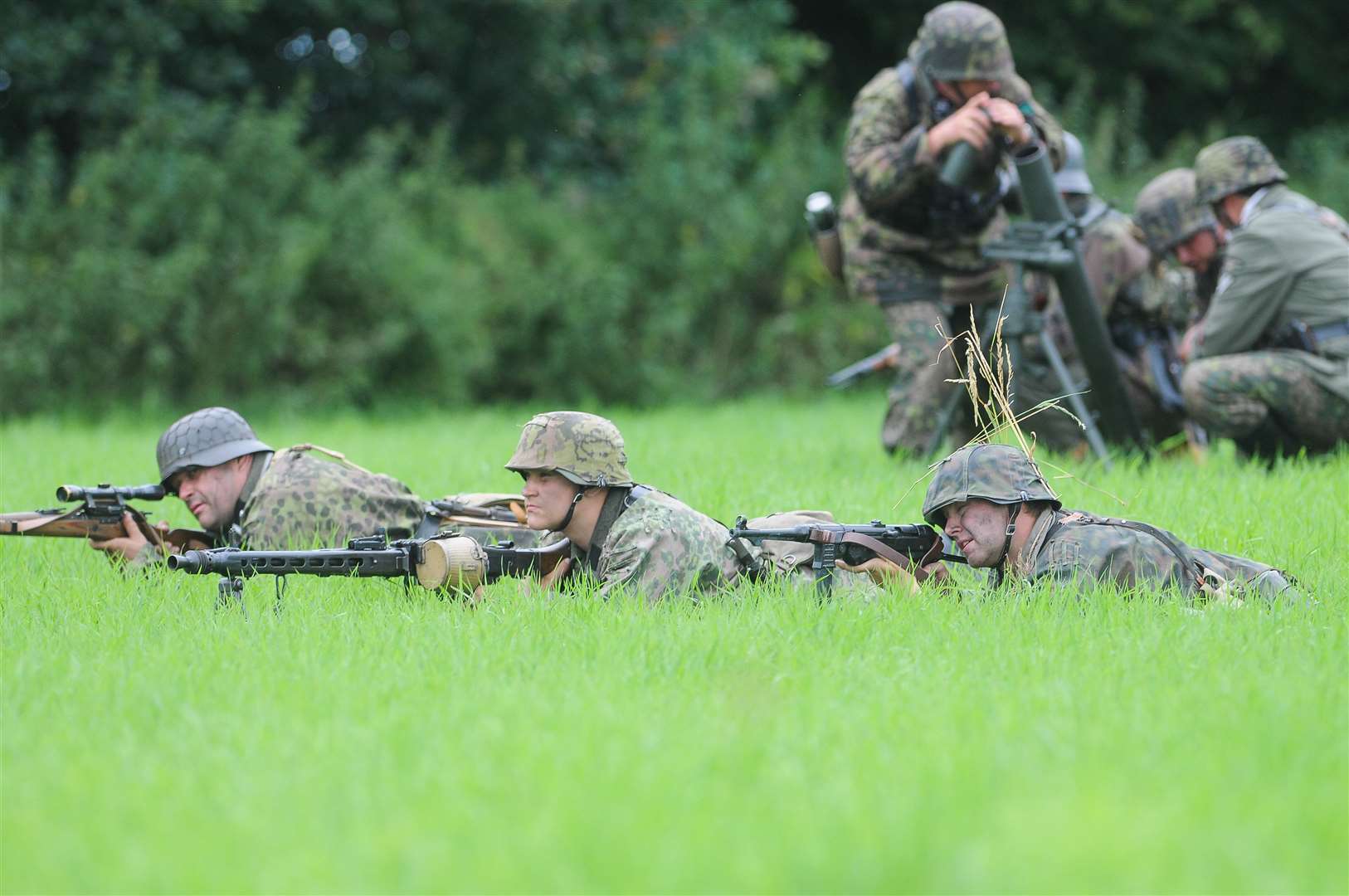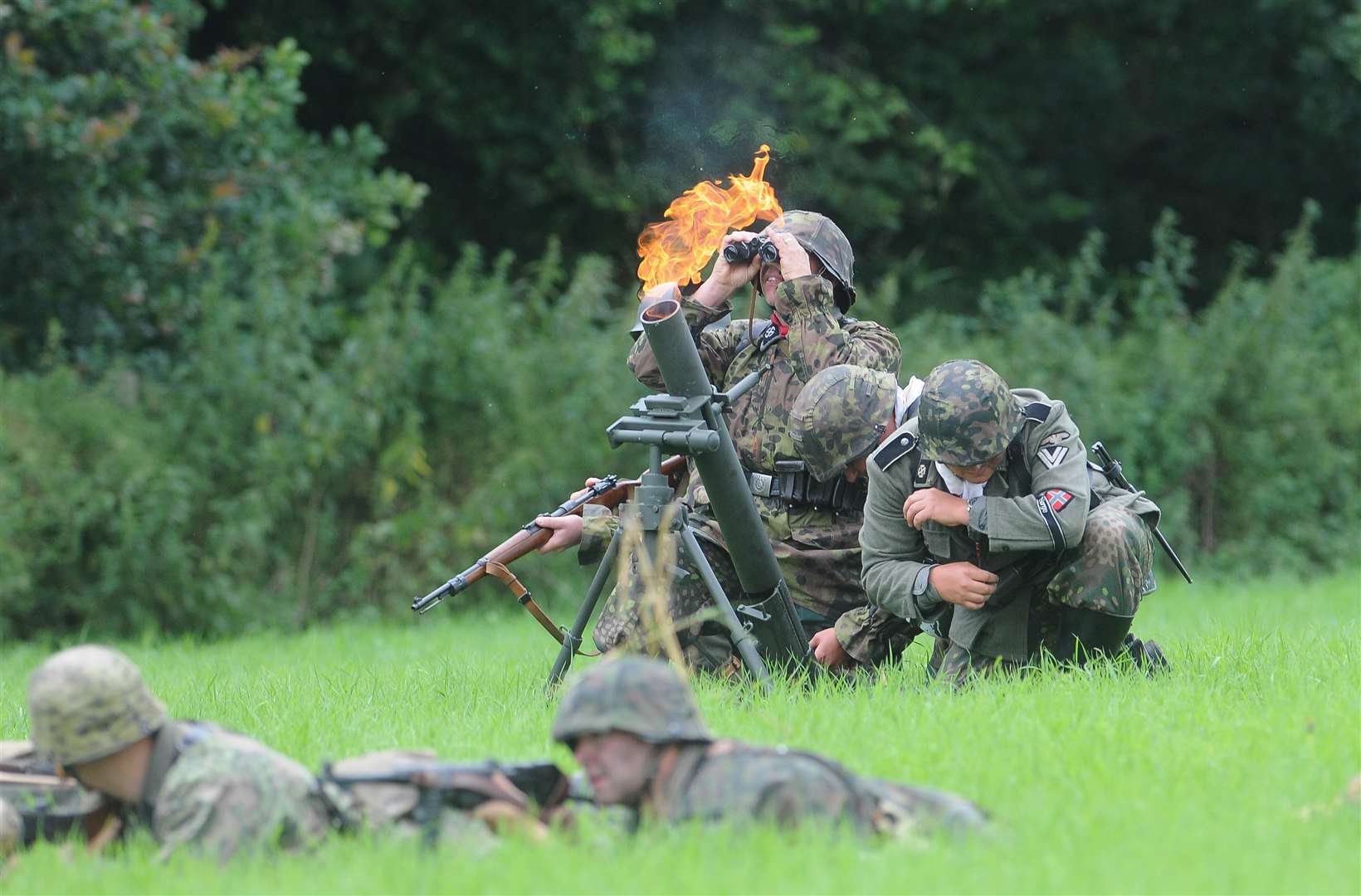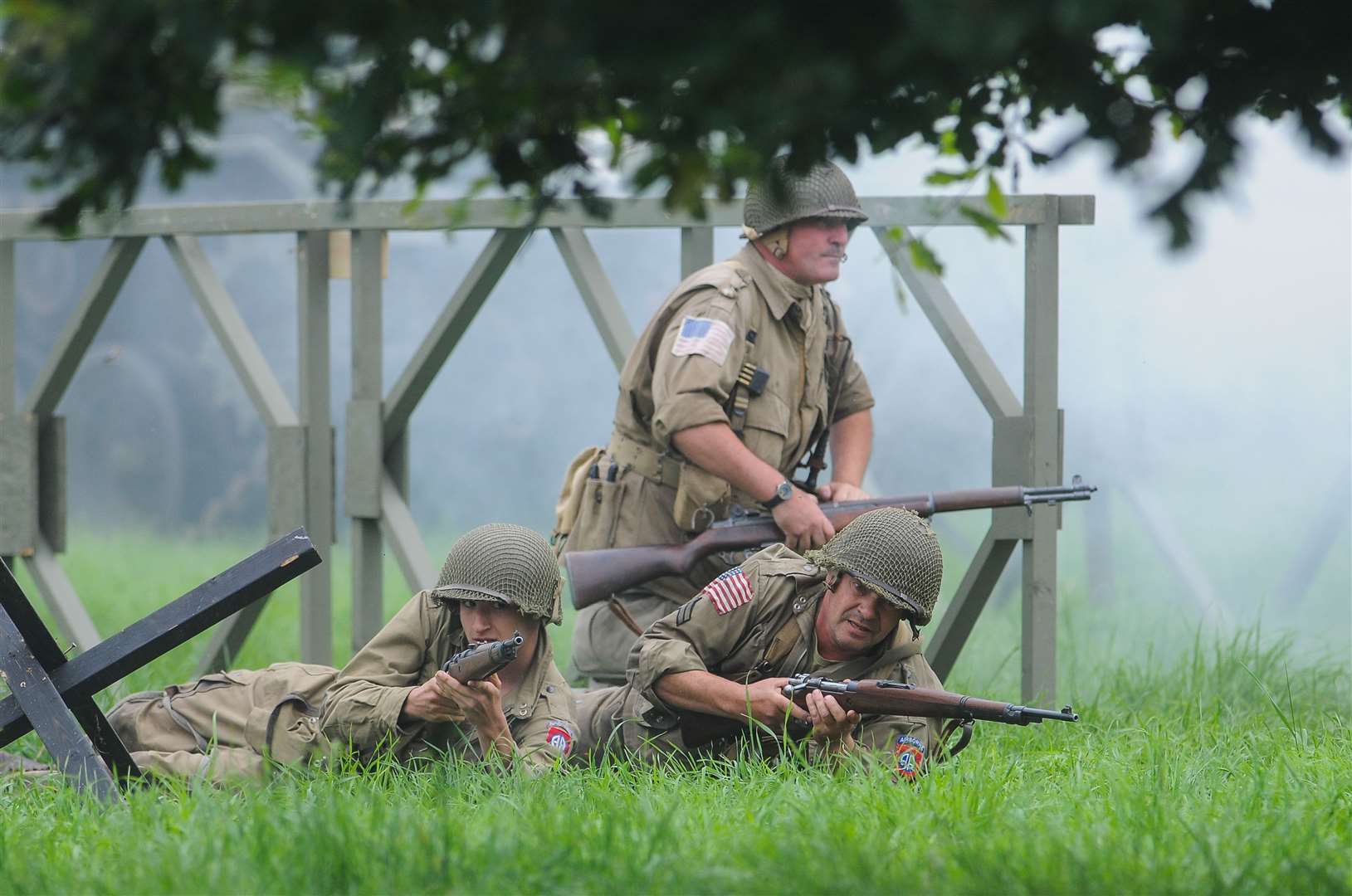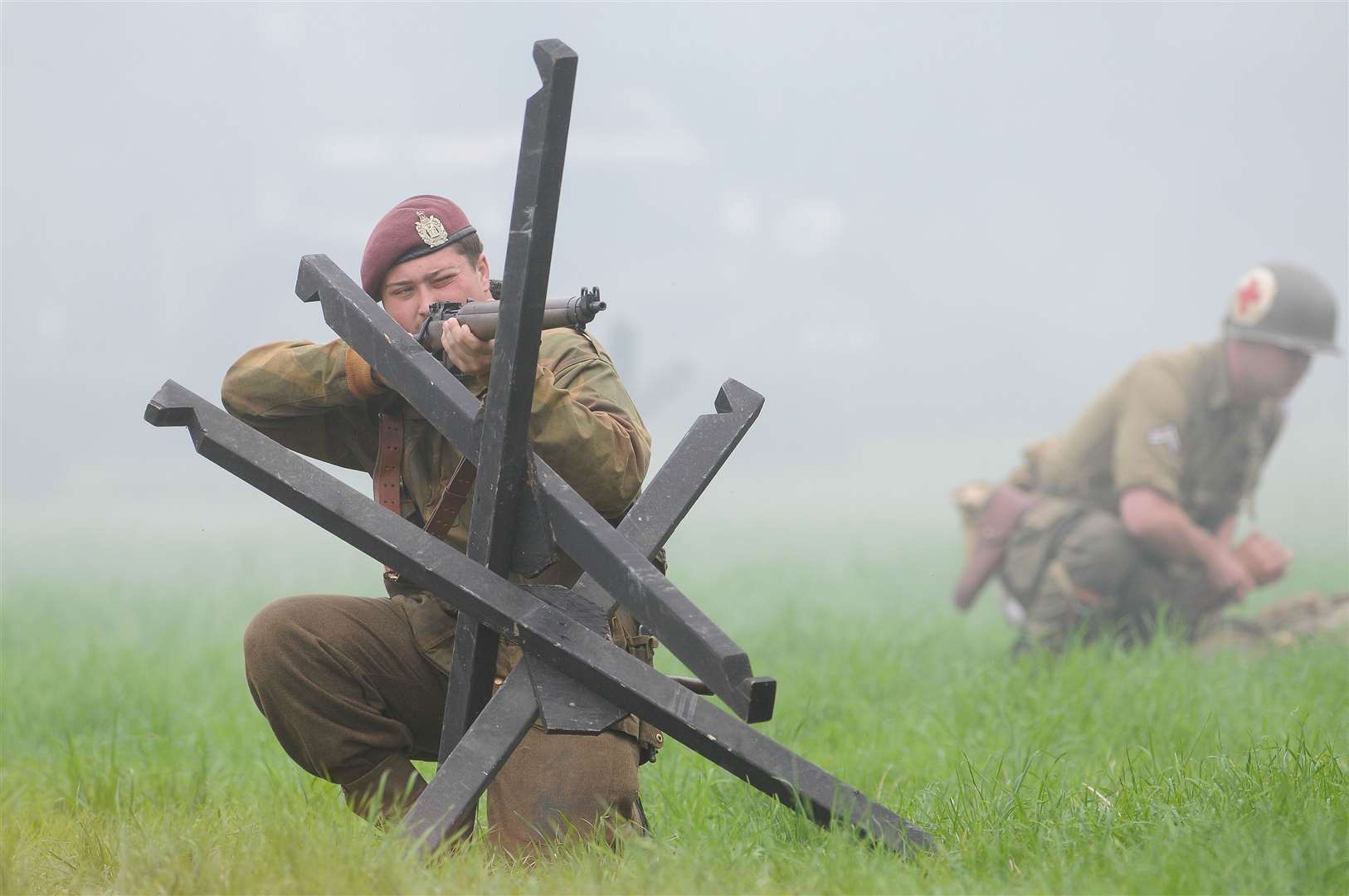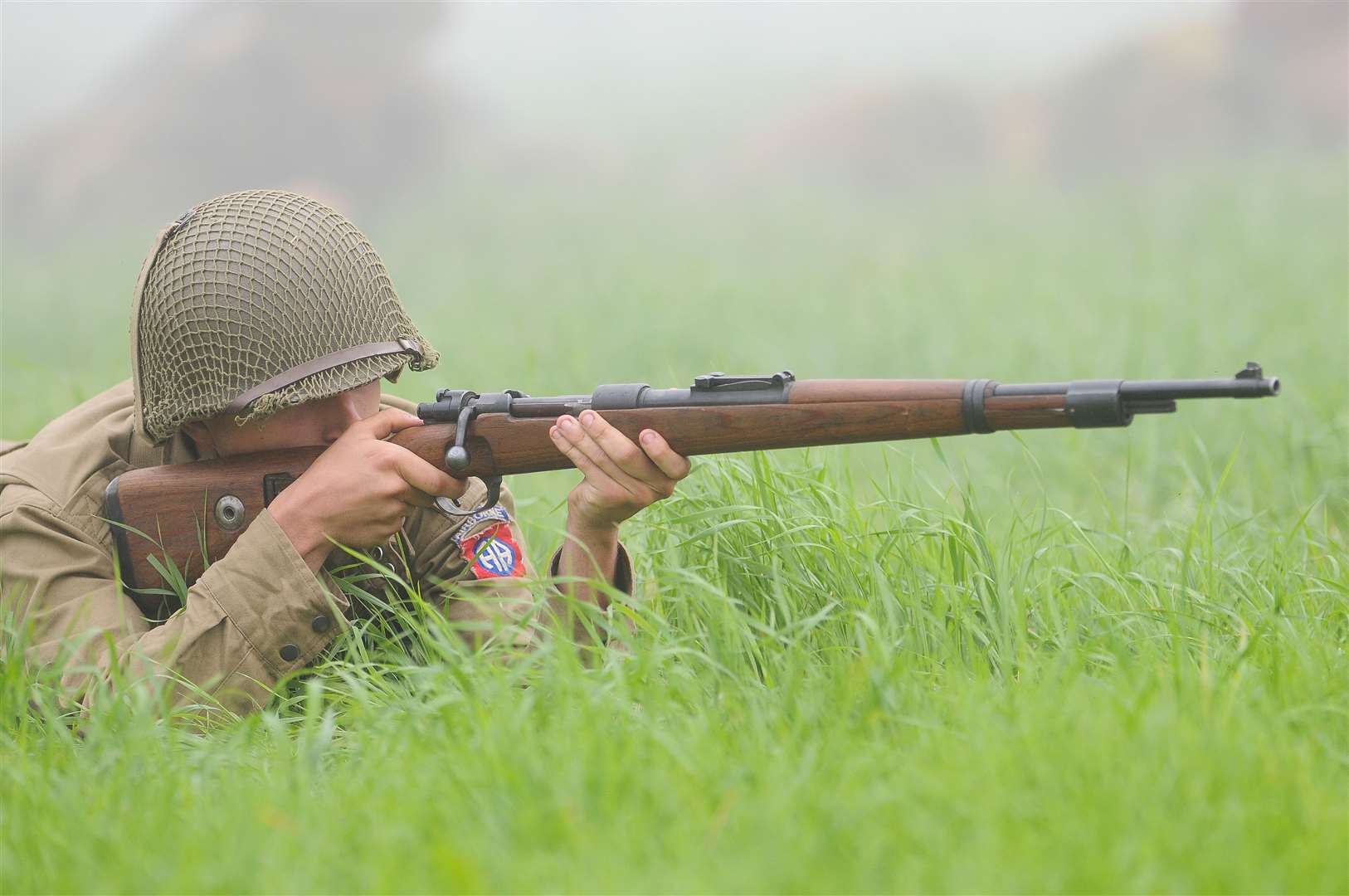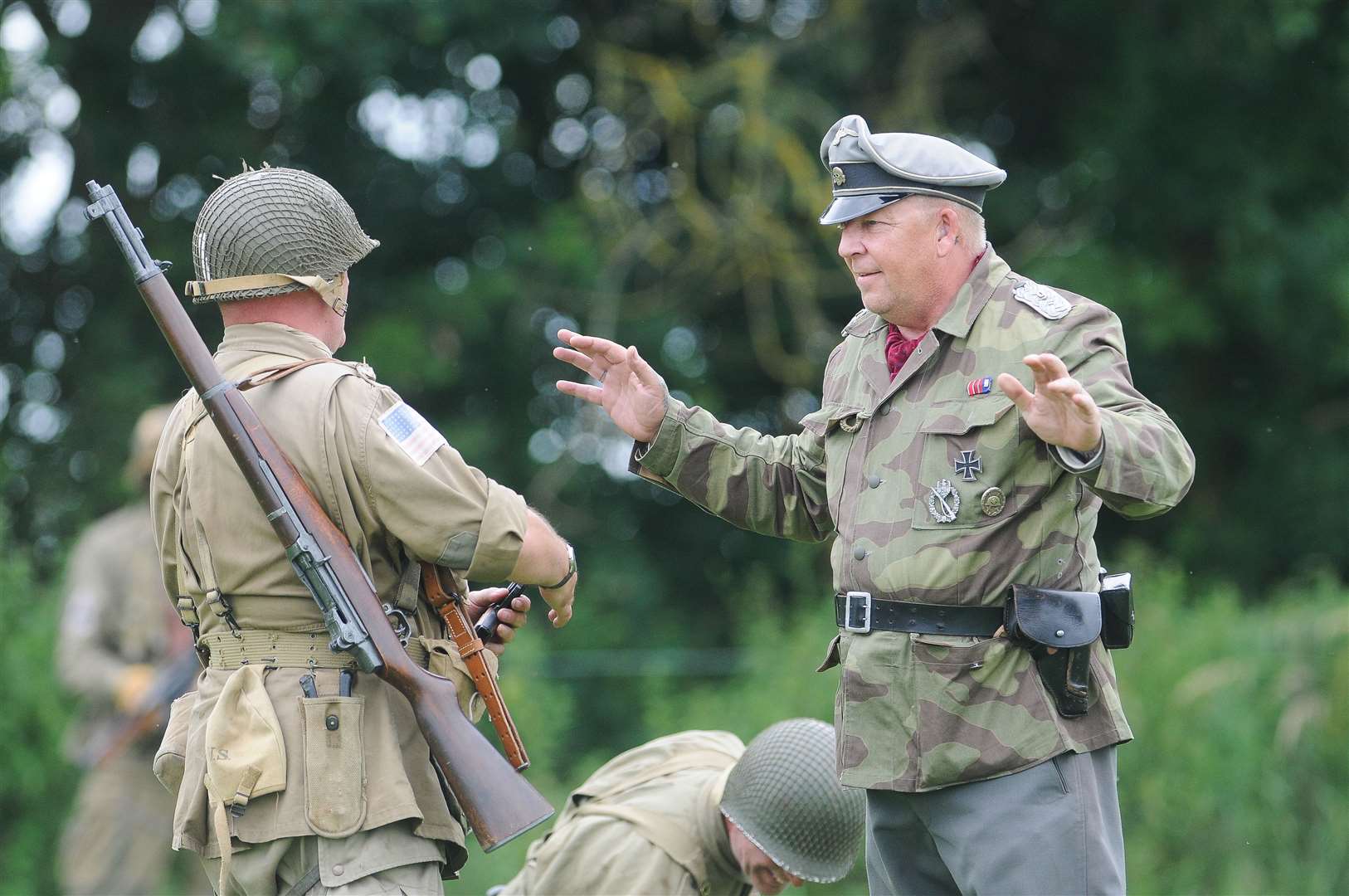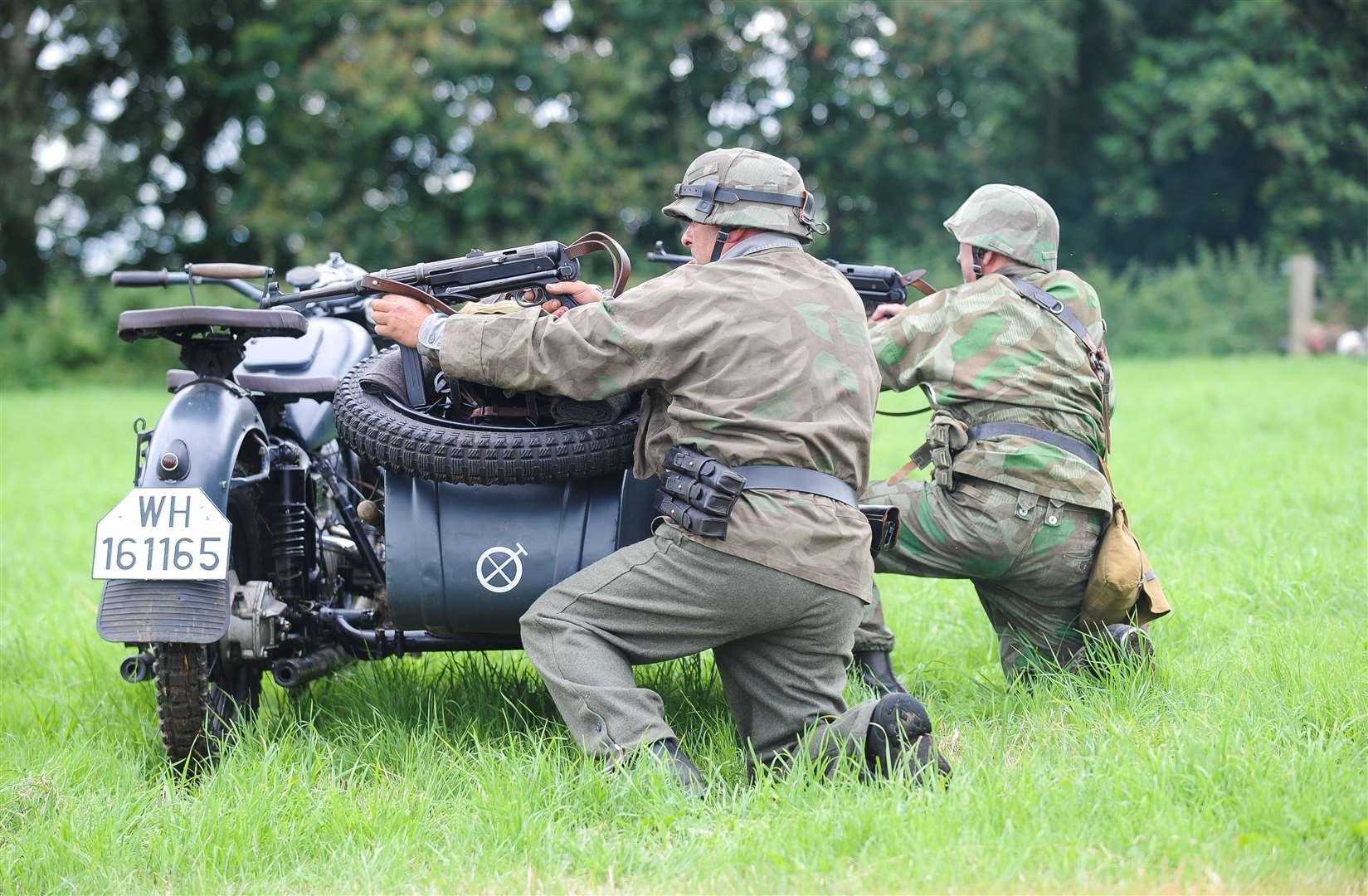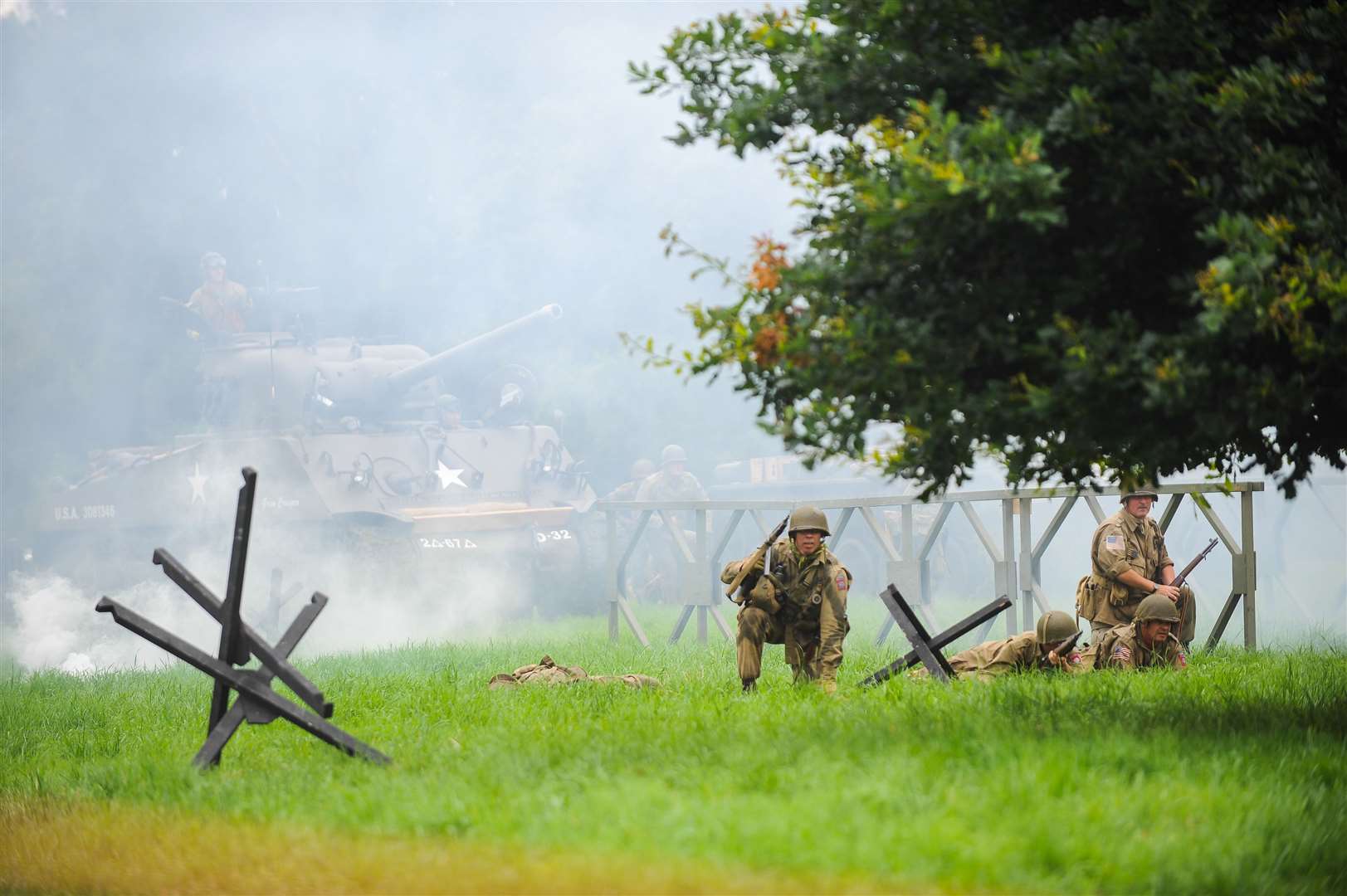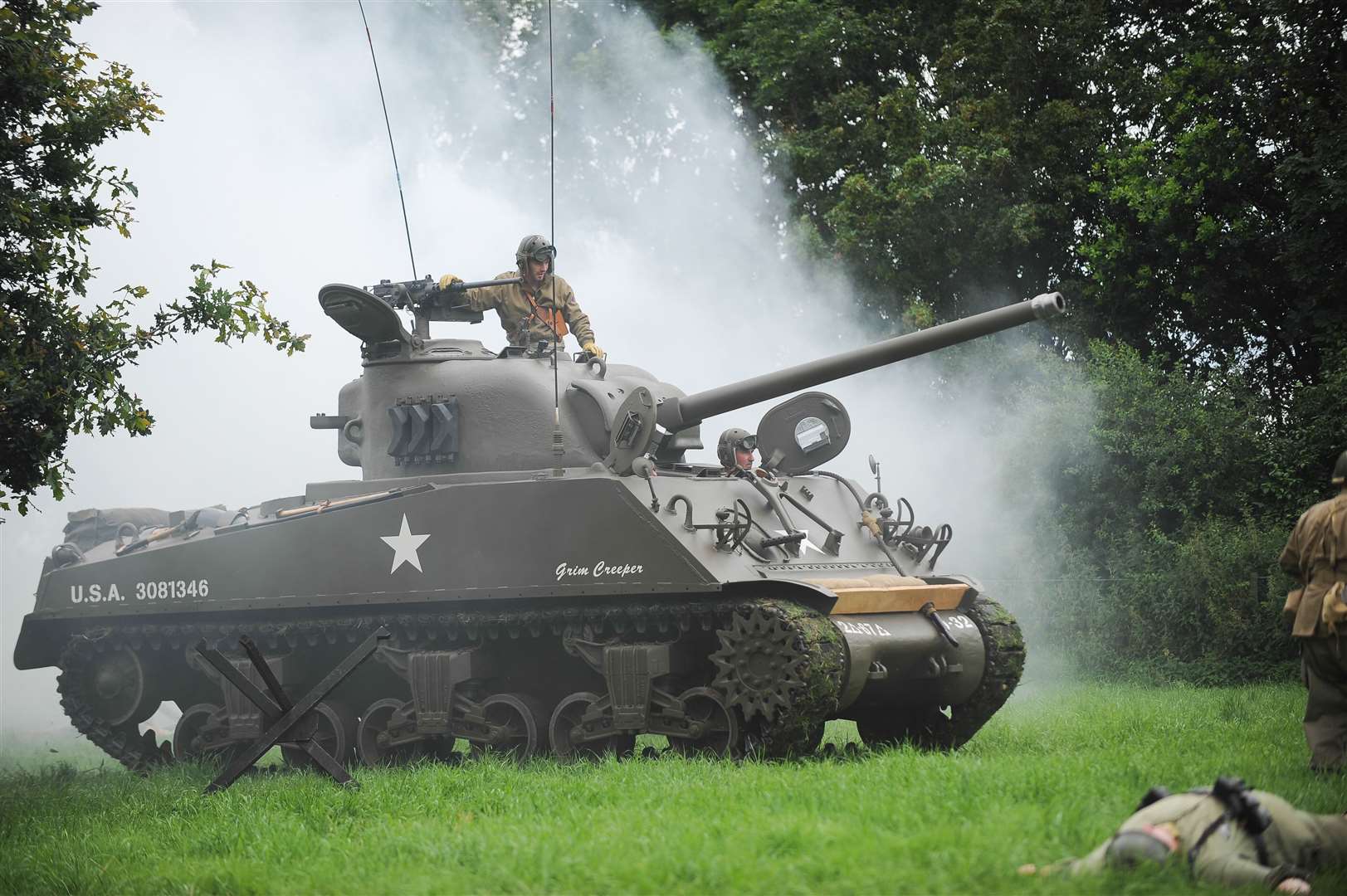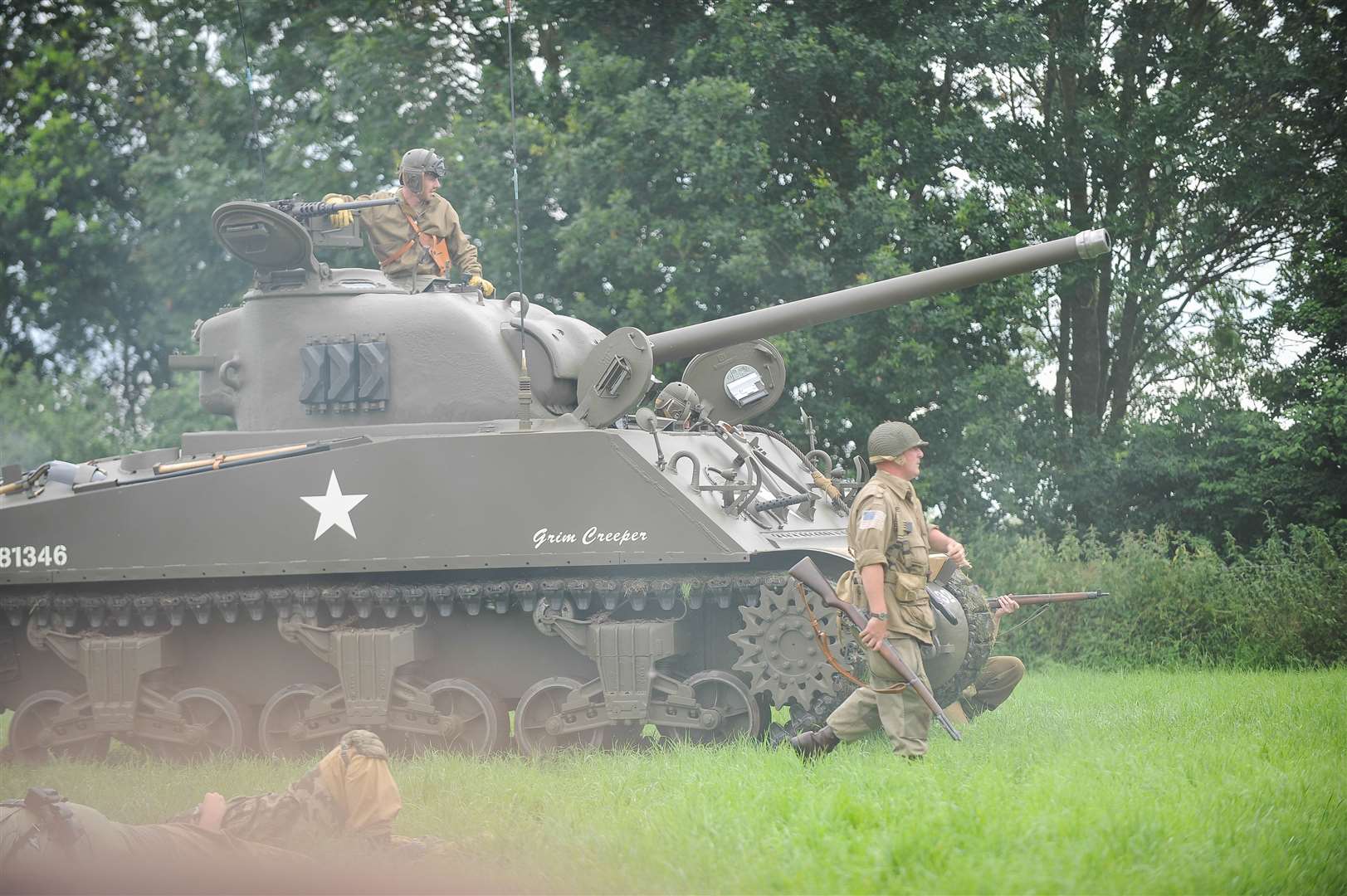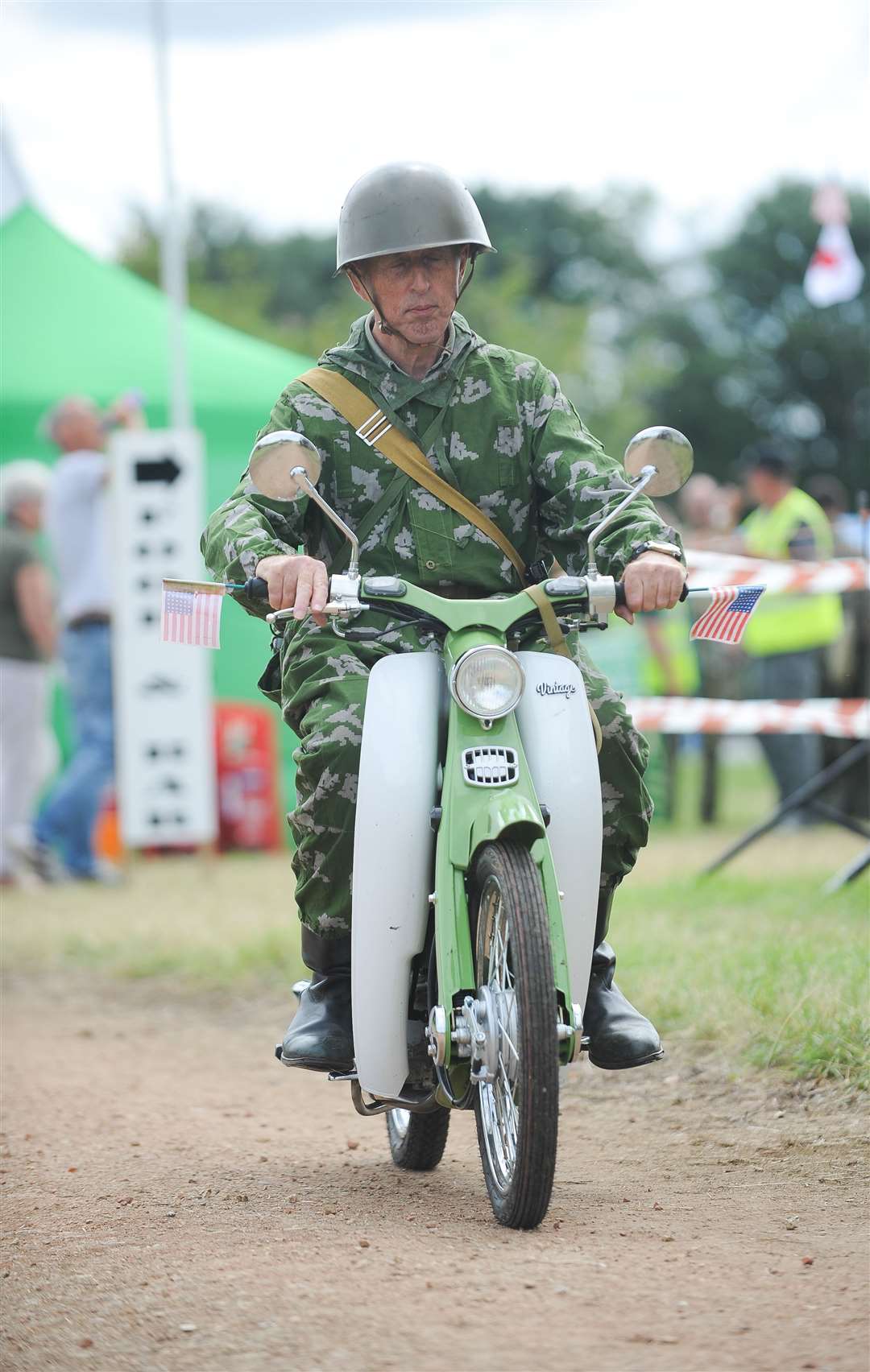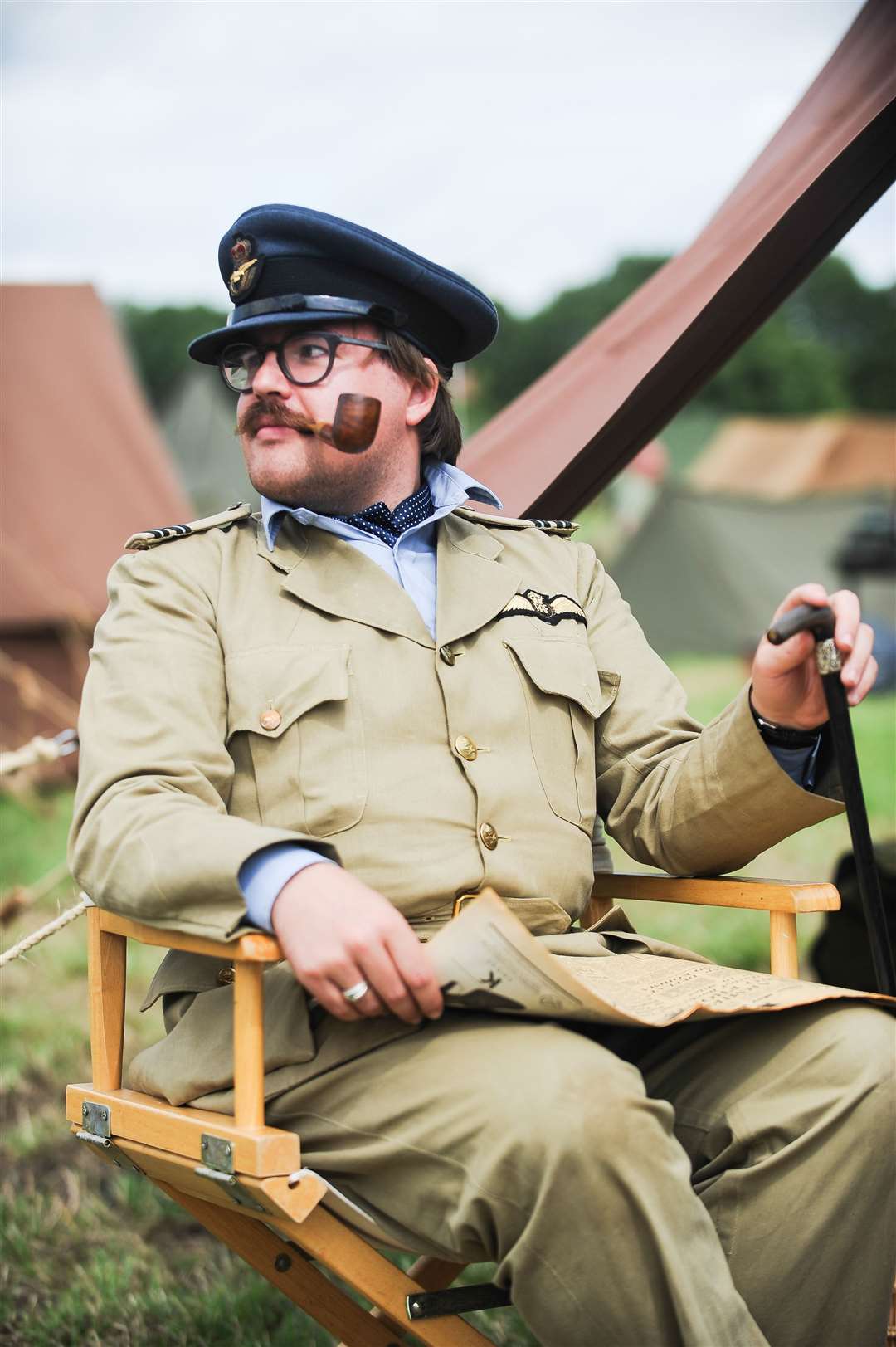 ---
---