What a night to remember as Fenland salutes its unsung heroes in the annual Pride in Fenland Award Ceremony
---
Published: 11:25, 07 March 2019
---
---
A boxer, a pair of café owners and one very special little girl were all among those incredible people honoured at this year's Pride in Fenland Awards.

This was the 12th annual presentation ceremony, held this year at the Wisbech St Mary Sports and Community Centre, and it saw a first as young Kayla Hay went to pick up the Young Citizen of the Year Award. The Chatteris schoolgirl was given a rousing standing ovation and there was hardly a dry eye in the packed hall as she walked to the podium to receive her prize with proud mum and nominator Siana Hay at her side.
Kayla was nominated for a number of reasons, explained Councillor Mark Buckton, Fenland's portfolio holder for young people, before presenting the award.
He said: "She has been nominated not least for the courage she has shown over the past 18 months whilst fighting an unusual kind of leukaemia.
"During this time she has amazed with her drive to help others. She has raised £1,077.70 for Addenbrookes' Charitable Trust through various events and raffles.
"She also held a Mad Hatters Tea Party to raise money for a family who sadly lost their warrior. Kayla raised £1,000 to help them buy a memorial sculpture. Whilst on treatment she has joined both Chatteris Cricket Club and Chatteris Town Football Club. There's no stopping our girl and we couldn't be more proud, says her mum."

Teenager Harry Clarke from Elm was the runner-up in this category for his dedication to maintaining the Fridaybridge skate park.
Once again the awards saw well over 80 nominations and by far the biggest group of these were for the Group, Club, Organisation or charity that benefits the community.
One group in particular received nine nominations. That was 2nd Chatteris Scout Group, whose dedicated volunteers have turned the group from struggling to survive and meet the bills to a thriving scouting community.
In fact there were so many nominations in this category that for the first time ever the judges decided to create a whole new category to accommodate all the sporting organisations nominated to try to make it easier to judge.

It was still a difficult task, explained the evening's compere Councillor Mike Cornwell Fenland's portfolio holder for communities, as he read out all the nominated non-sporting groups before announcing Whittlesey Dance Club as the winners. The group runs weekly dance sessions at the Manor Leisure Centre and has been going for over 35 years. It has over 120 members and as Coun Cornwell said in his speech for many the group is a life-line offering a chance for people to get out, socialise and exercise all at the same time.

The runners-up in this category was Wimblington Summer Show Committee who organise a mini one day horticultural show for benefit of the community.
This year's Pride in Fenland saw a new group of community volunteers gain their own category - Sports Club or Individual That Benefits the Community.
Once again, just like every category at this year's event, the competition was high. With Coun Cornwell commenting on the quality of all the nominations.

Even separating the sporting groups from other community groups did not make the task of choosing a winner any easier. But there was one nomination that stood out from the crowd and that was retired boxer Bernie Wing.
Reading the lengthy nomination from Hayley Wynn Coun Cornwell outlined Bernie's incredible dedication to sport explaining how he started as an amateur boxer at the age of 11. He had 270 fights, including fighting alongside fellow sportsmen such as Dave 'Boy' Green and Manea's David Cole. Of those he won 250.
But it was not for this that he was recognised, impressive as it was. It was more for his dedication to helping others. After retiring from competing himself Bernie became a coach with March Boxing Club, a role he still carries out.
As well as boxing, and bringing on the next generation of fighters, Bernie has a passion for both rugby and running - competing in over 20 marathons and at the age of 70 he can still be found assisting at March Athletic Club.
Coun Cornwell said: "In her nomination Hayley says 'his general dedication and willingness to help others achieve is why I nominated him'."

Runners-up in this category were coaches with Manea Youth Football Club. Steve Tarsitano, Simon Millward, Mark Walker, Matt Doggett, Jamie Chilcott and Tom Cave were nominated as "true local heroes" who have breathed new life into the village's youth football.
There are lots of people we meet in our lifetimes, and some of them can make a real difference to our well-being, not least among these is having good neighbours, who are there for one another.
And that is why Pride in Fenland dedicates a category to this very important group of people. The Good Neighbour Category aims to recognise someone who gives up their time on a friendship basis, to help out people within their more immediate community.
It could be someone who pops in for a cuppa and chat providing some much needed company or picks up a few bits from the shops. Or it could be someone who helped those who are going through difficult times, or who have experienced feelings of loneliness and isolation when others are more fortunately surrounded by friends and family.

The winners in this category fall into the latter. This year's Good Neighbour Award was won by Wisbech café owners Andy Maul and his partner Vikki Holmes.
Coun Cornwell explained the couple were nominated for their support of the charity 50 Back Packs for the Homeless. They have opened the doors of their café, Bygones, on a weekly basis and provided food and drink for the first few sessions and ended up serving nearly 50 meals, completely free of charge, on the first evening alone.
Not only this the couple have also given up their past few Christmas Days to serve up a three course meal with all the trimmings for people who would be on their own that special day. Last Christmas they served over 30 meals in two sessions and not only that provided a small gift to all those who came along.
And finally Andy also jumped out of a plane last year to help raise funds for the new Wisbech skate park.
Presenting the award Coun Cornwell said: "Andy and Vikki you are making a huge difference to people's lives."

Runner-up in this category was Steven Hubbard for his work to keep his street rubbish free, and for helping educate his neighbours about recycling as a Getting it Sorted volunteer.
In these days of austerity and cutbacks volunteers have become more and more vital to our communities and that is why they are recognised in the Pride in Fenland Awards.
Once again this category saw a huge number of nominations giving the judges quite a headache when trying to choose a winner.
There was a Doddington Scout Leader who has single-handedly saved the village group from folding and Alys Turner even jumped out of a plane to raise money to refurbish the scout hall.
Then there was a man from Whittlesey who has taken it upon himself to litter pick after every football match at the local ground. In fact John Careless' dedication to recycling saw Fenland Council having to provide an extra blue bin.

But it was another Whittlesey man who caught the judge's eye and scooped the Volunteer in the Community award. Richard Exton has been involved with Whittlesey Straw Bear Festival for over 40 years including ensuring the straw is at its best.
He also, explained Coun Cornwell, as he presented the award, attends various country fairs demonstrating the art of making miniature straw bears.
Richard has been a mainstay of the Whittlesey Christmas Lights Committee for many years too and is committed to fundraising to help keep the lights shining bright. And on top of all this he is an active member of Whittlesey in Bloom, acts as the duck mascot for the mayor's annual charity duck race, assists with the summer festival in September and the Christmas Extravaganza.
Handing over the award Coun Cornwell said: "Richard you are a Whittlesey stalwart your commitment to Whittlesey is applauded."

Runner-up in this category was Delvin Smart from Wisbech, who was nominated for his work at Community House and in particular to maintaining the garden. He also volunteers every Wednesday at a local charity shop, as well as helping out at the Queen Mary Centre on a Friday. He was described in his nomination: "As one of the most genuine and nicest people that you could ever meet. There is no one who deserves to be recognised more than Delvin."
The Fenland Citizen has been associated with the Pride in Fenland Awards since their inception and is always proud to be part of the area's most prestigious community awards.
This paper has the honour of not only being a sponsor but also in presenting the final award of the evening.
The Judges Award is special as it always goes to that one person or group who may not have been successful in any of the other categories but really deserves recognition.

This year the award was presented by the Citizen's Allister Webb who acknowledged the paper's delight in being part of the awards for so long and in being able to witness first hand the enormous community spirit offered by the people of Fenland.
Allister said: "This year the person the judges chose is someone who has served his community for decades and is now getting ready to retire from it all.
He has been involved in the community of Parson Drove and Murrow for many years and he has been nominated for the work he has put in and for a long list of achievements.
"He was the founder of the highly successful Parson Drove Car Show which over the years has raised £1000s and £1000s for charities. He is a member of numerous organisations and serves on many community groups' committees including Murrow Village hall and Parson Drove Amenities 95.
"He is a valued member of Parson Drove Street Pride where he has helped with projects including the Jubilee feature on the village green. He is a key holder for The Cage and has worked on recording the history of Parson Drove via various projects. He also helps with Murrow Flower and Vegetable Show - the list goes on. And so you can see Roger Reader is a very worthy winner of this year's Judges' Award."

Runner-up in this category was a young girl who first made the headlines in the Citizen nine years' ago after she was born in Wisbech Post Office. This time Dulce Loureiro was in the spotlight for her volunteer work at the Spinney Adventure Playground in Wisbech.
Allister said: "She is only nine years old and takes her role as helper very seriously. Congratulations Dulce."
Gallery1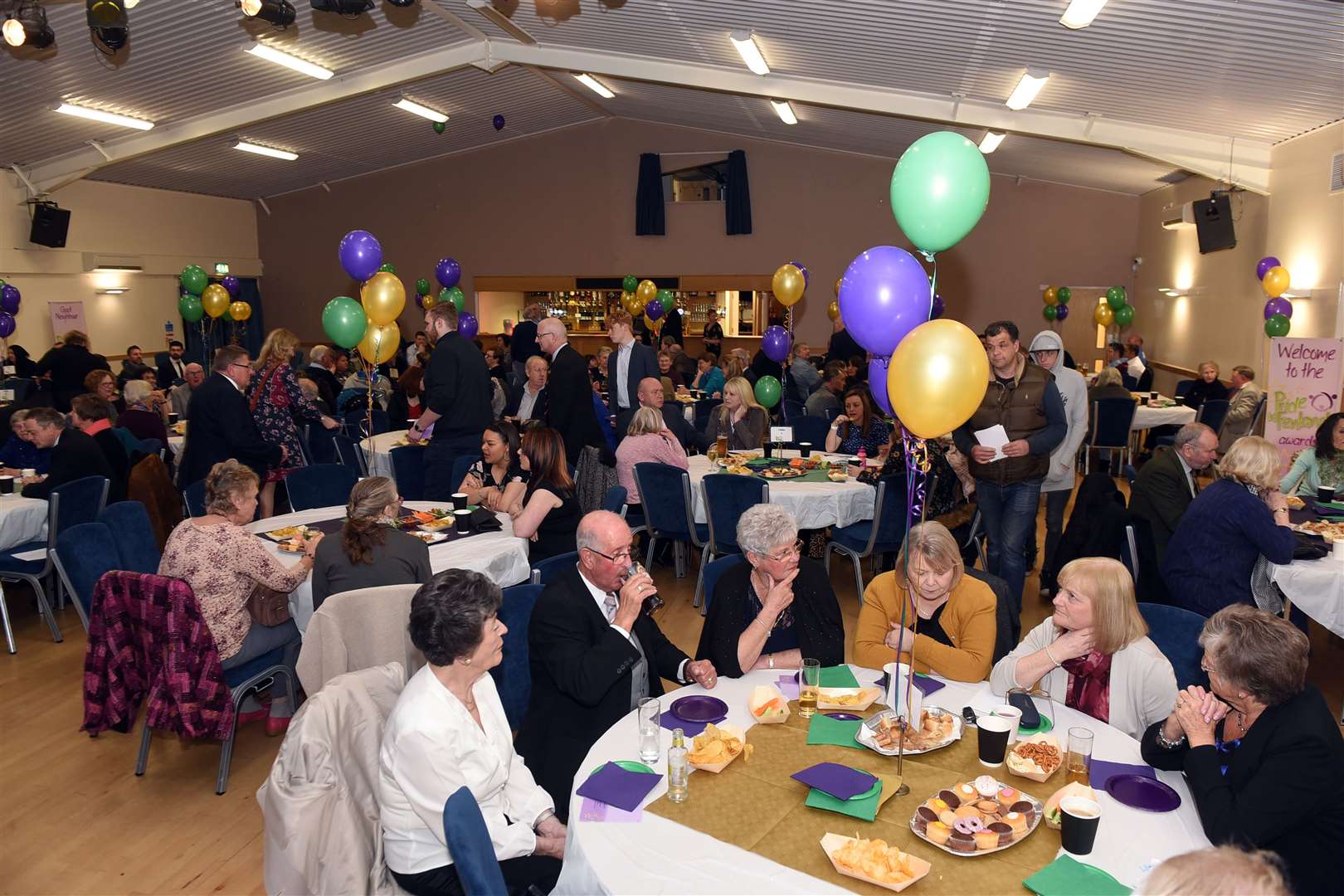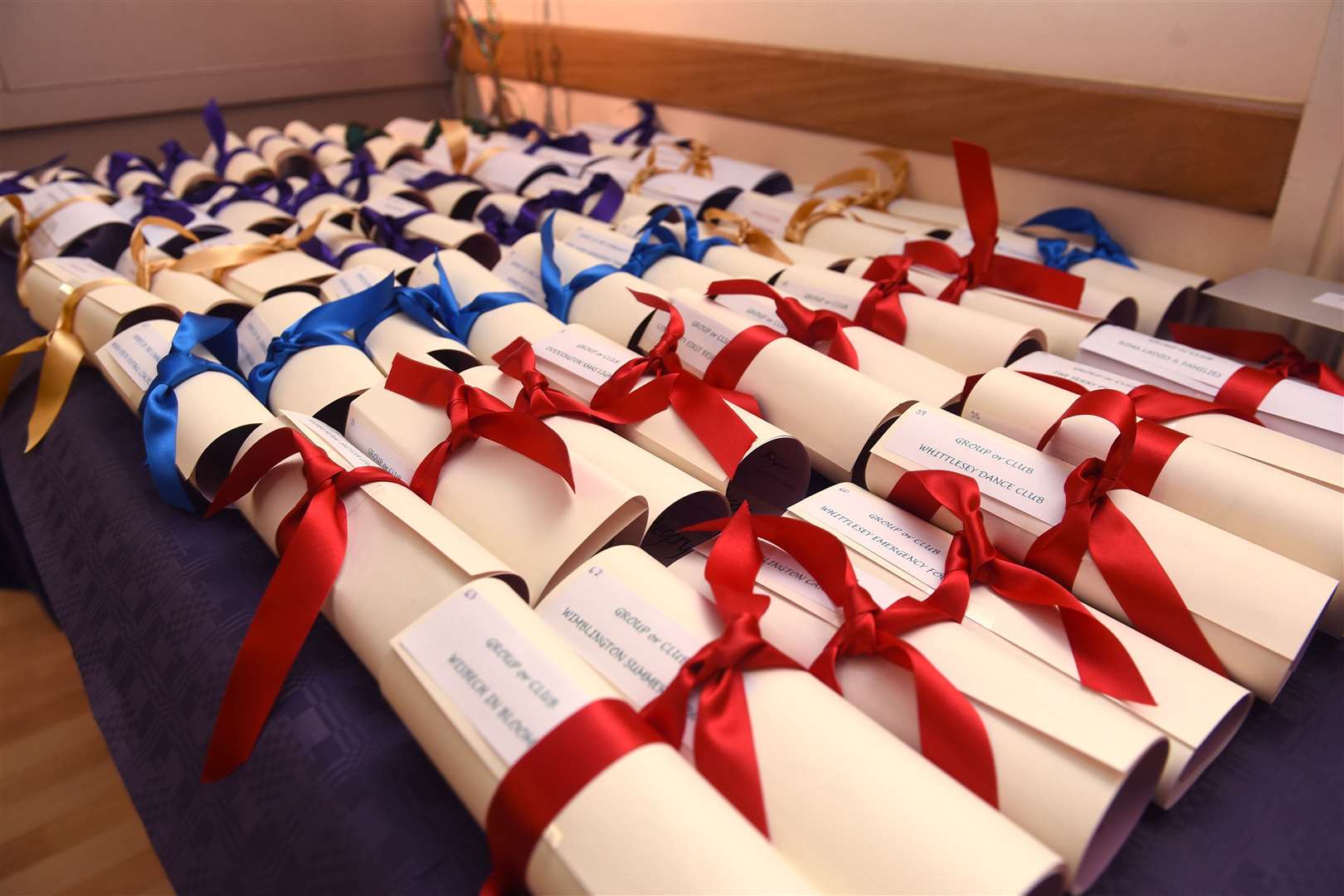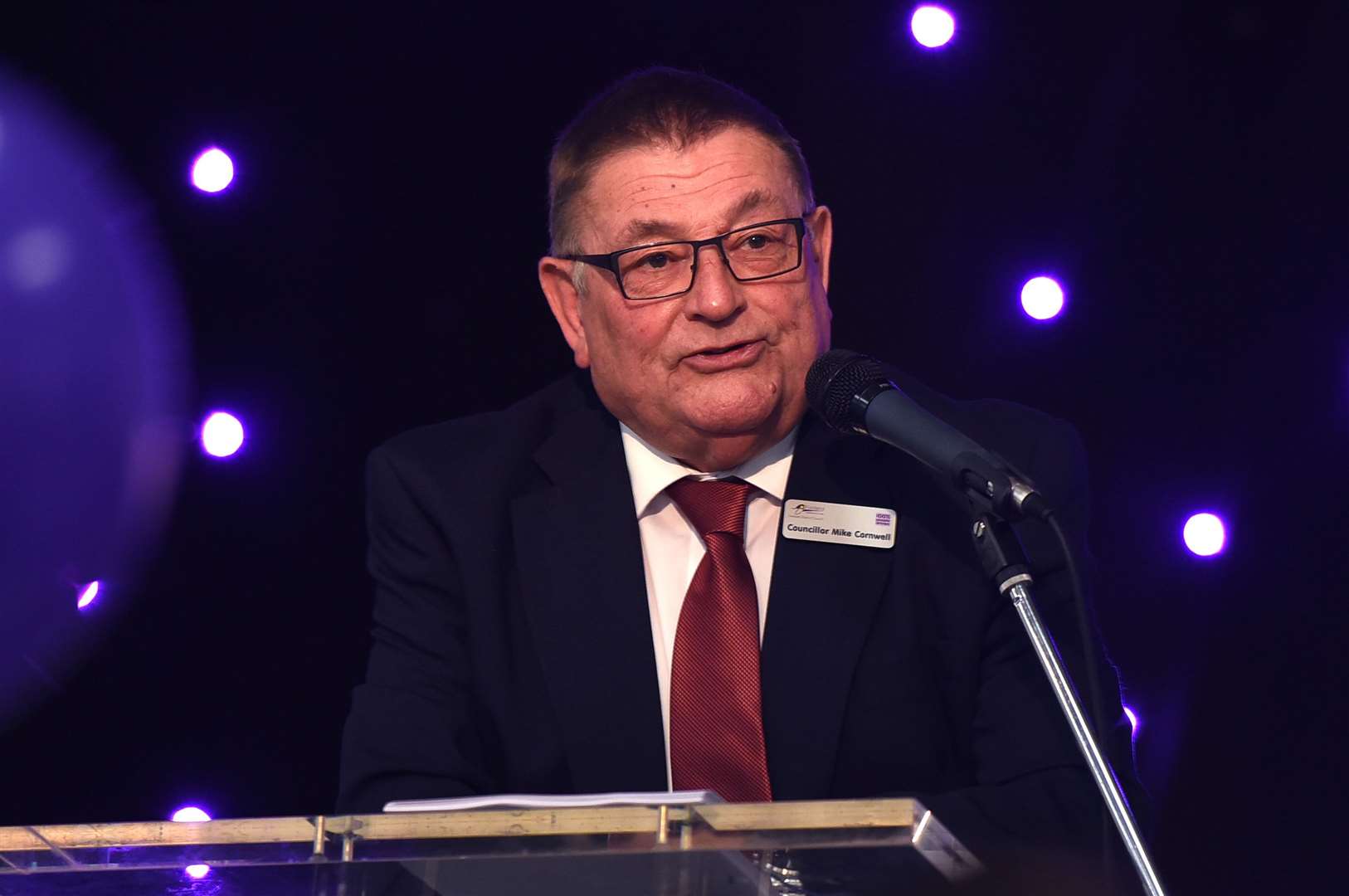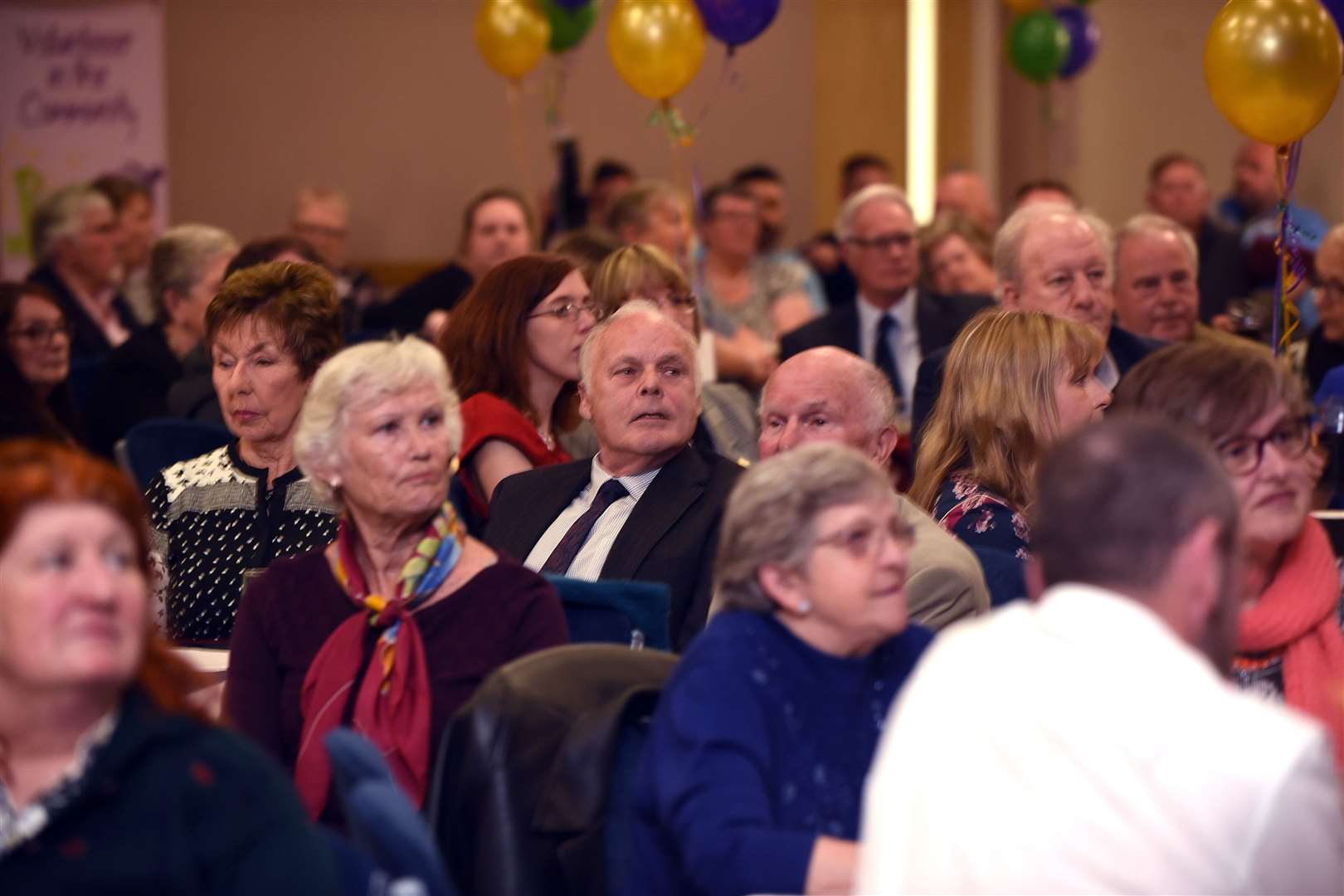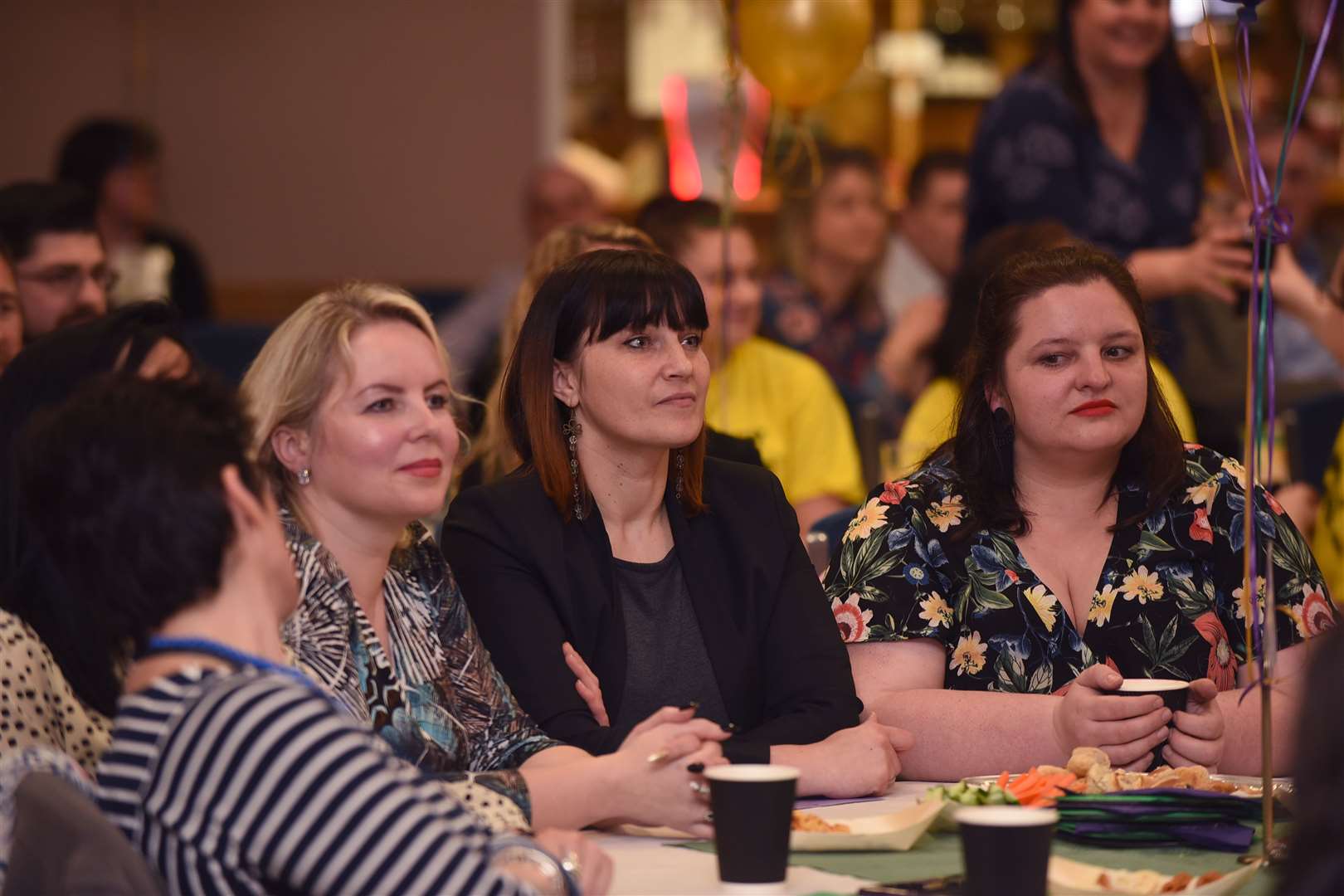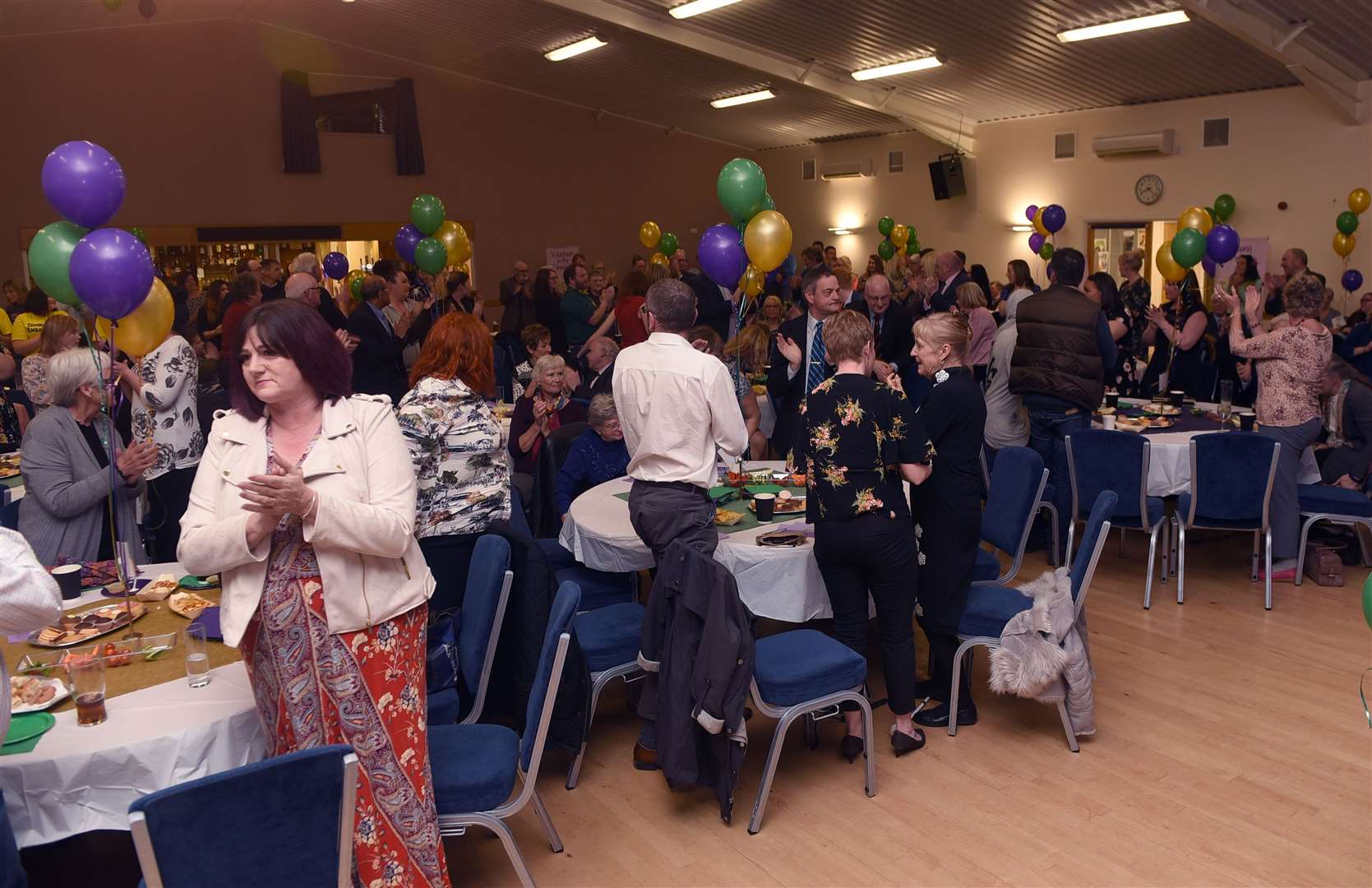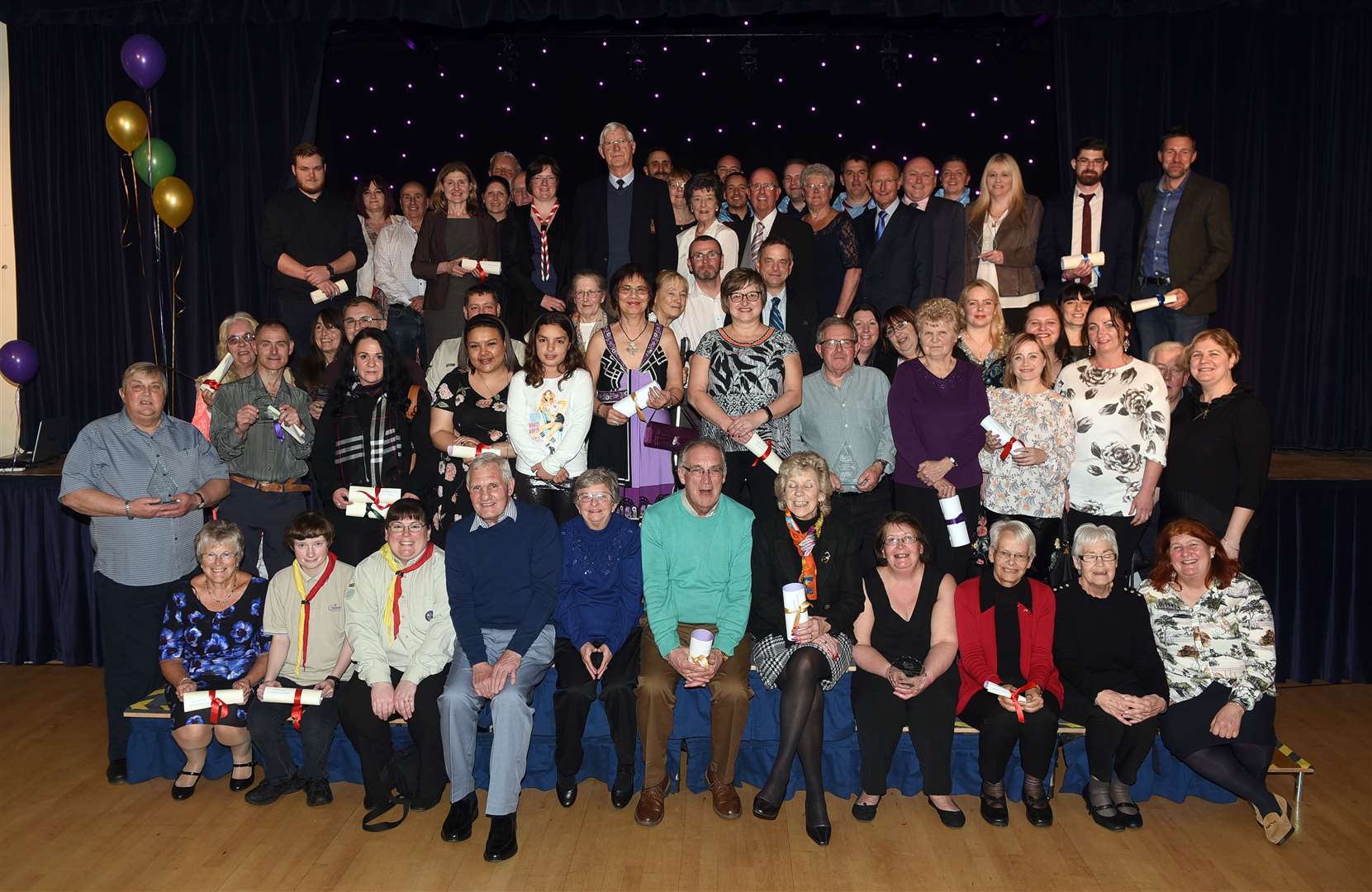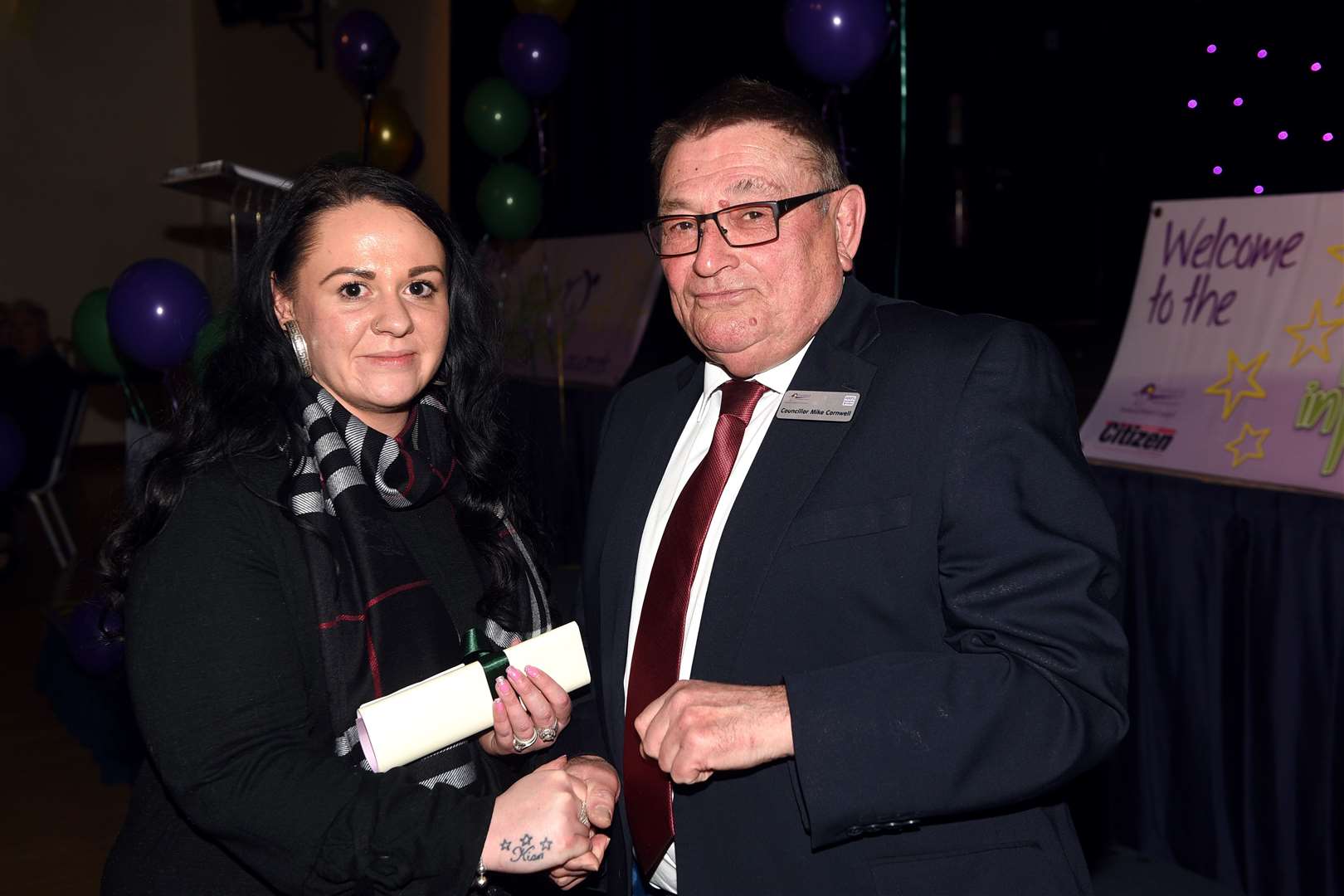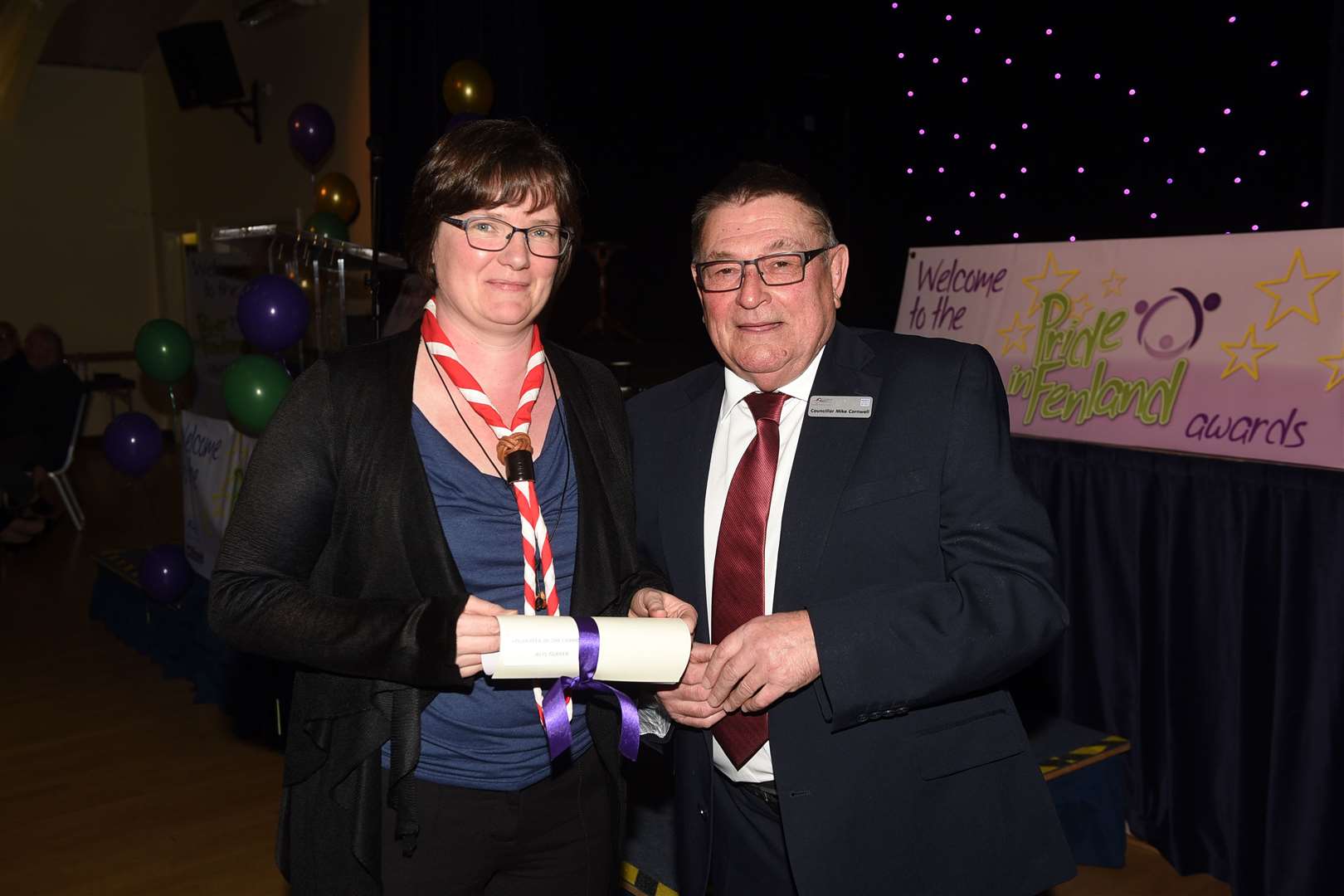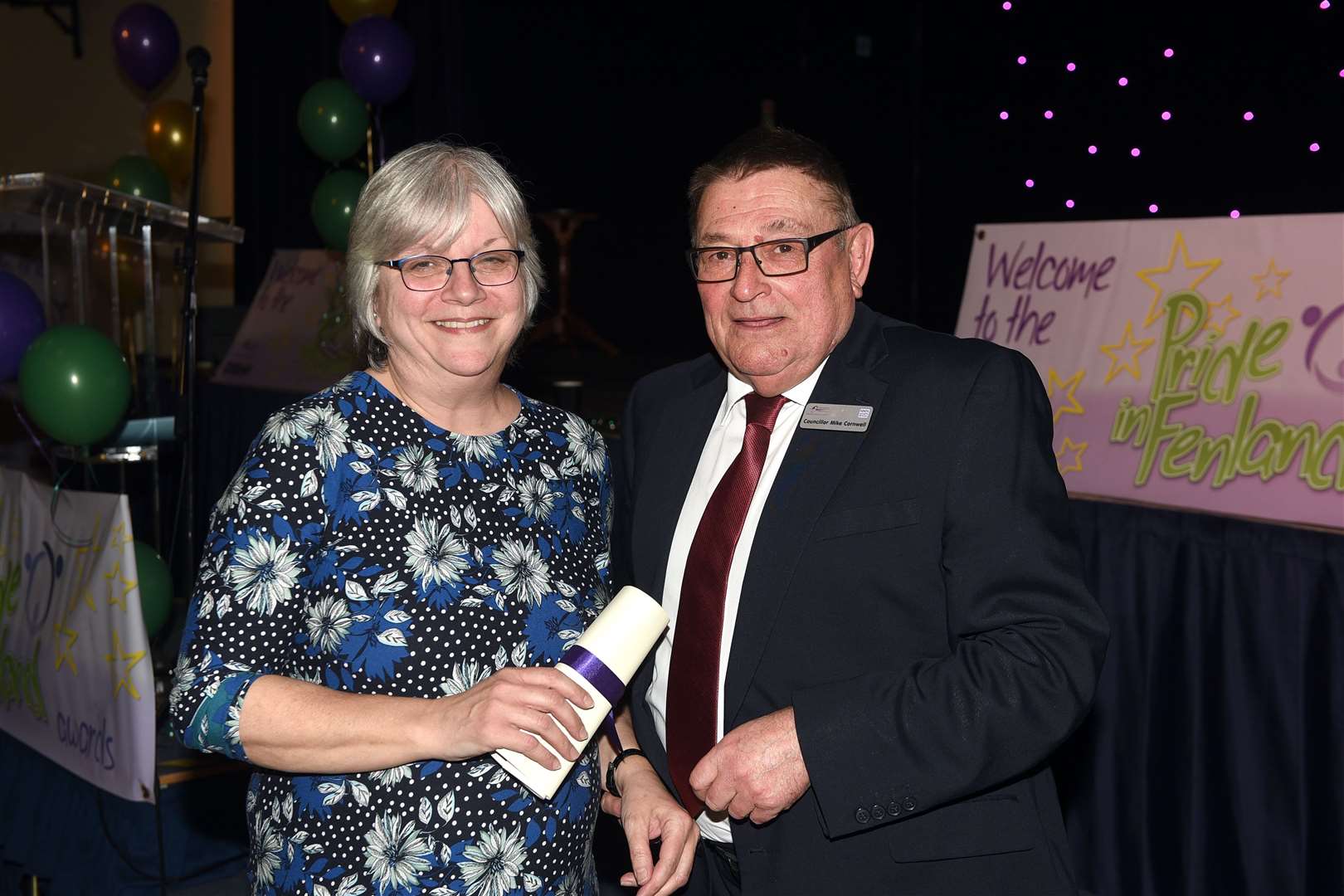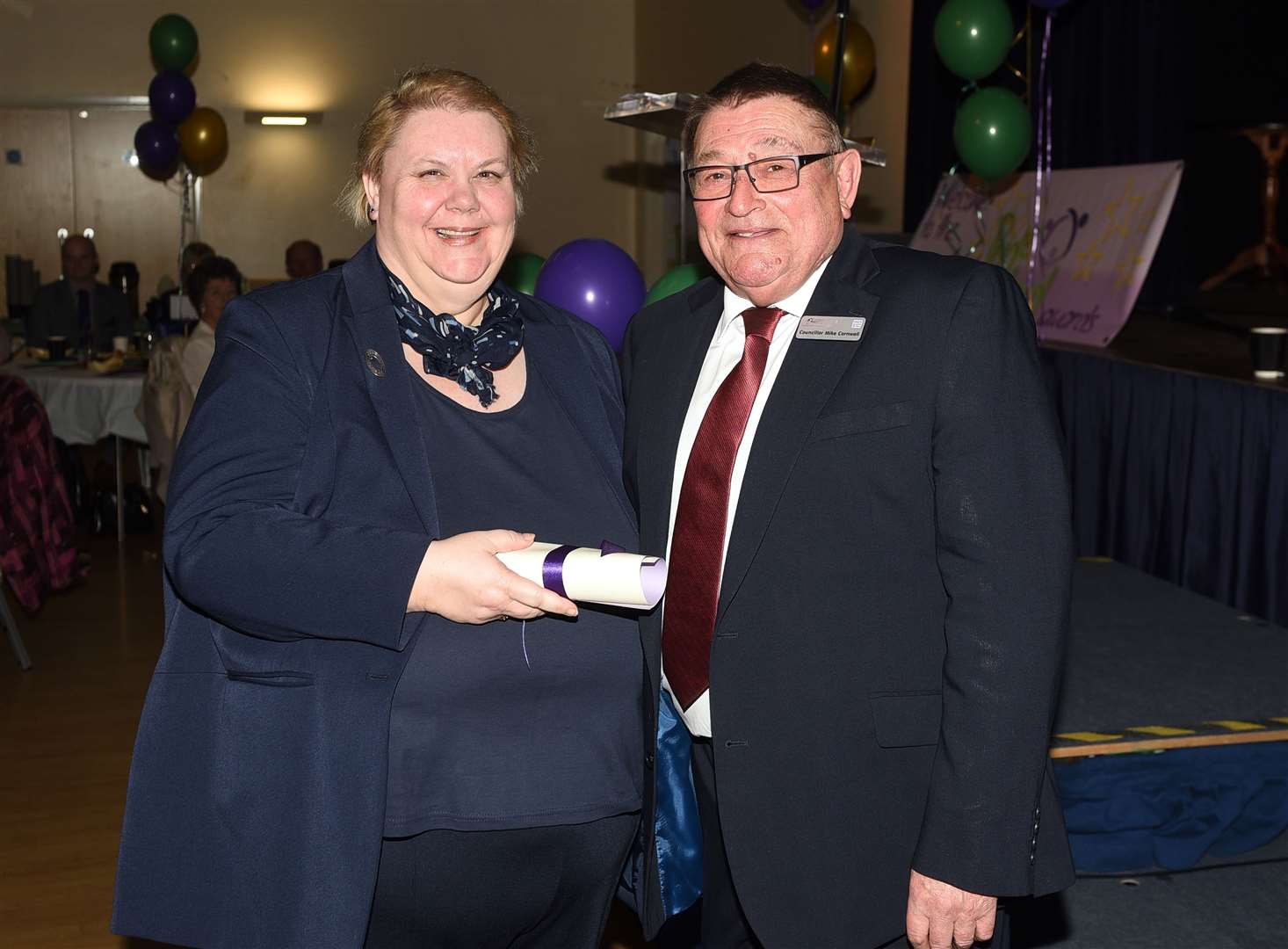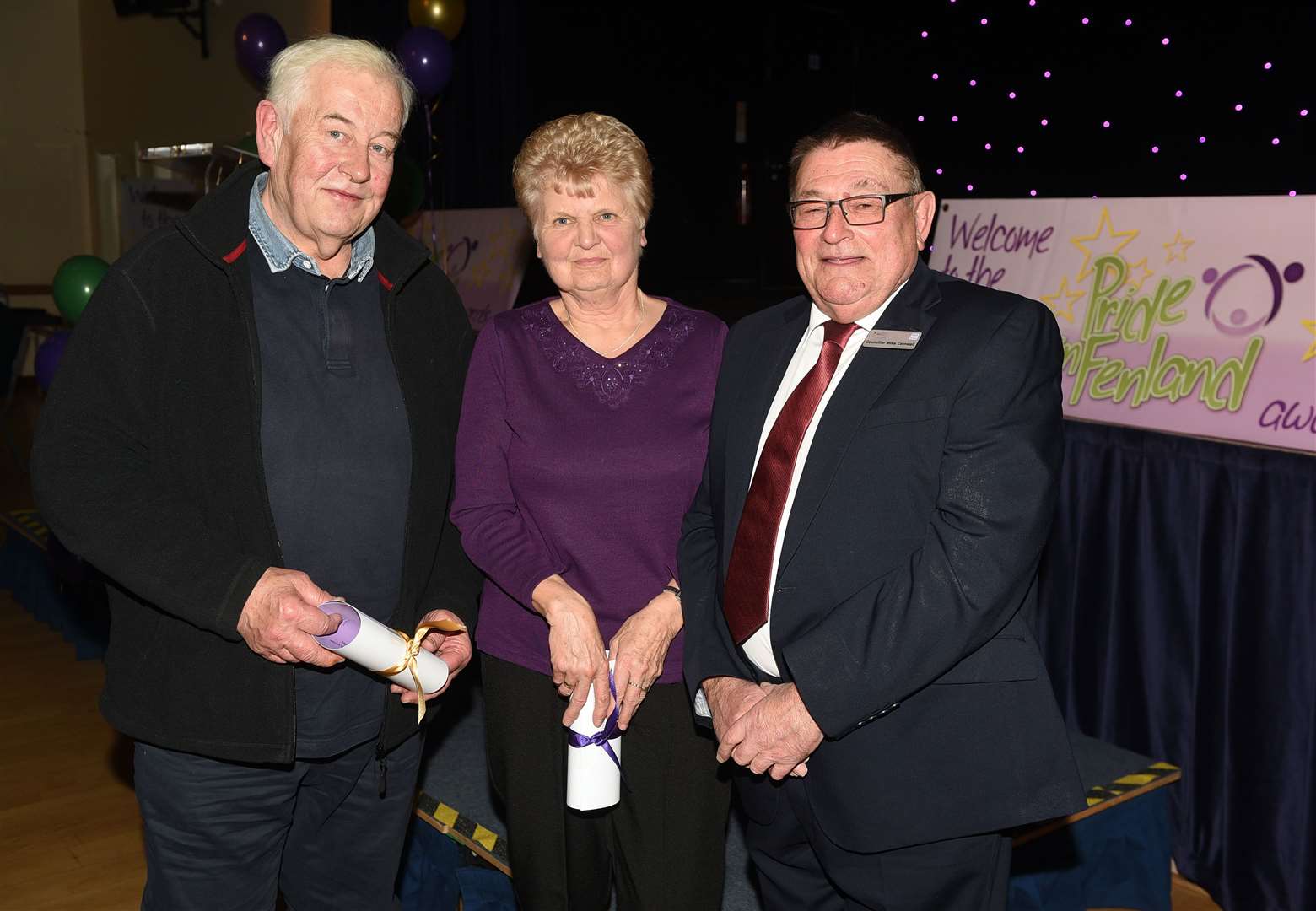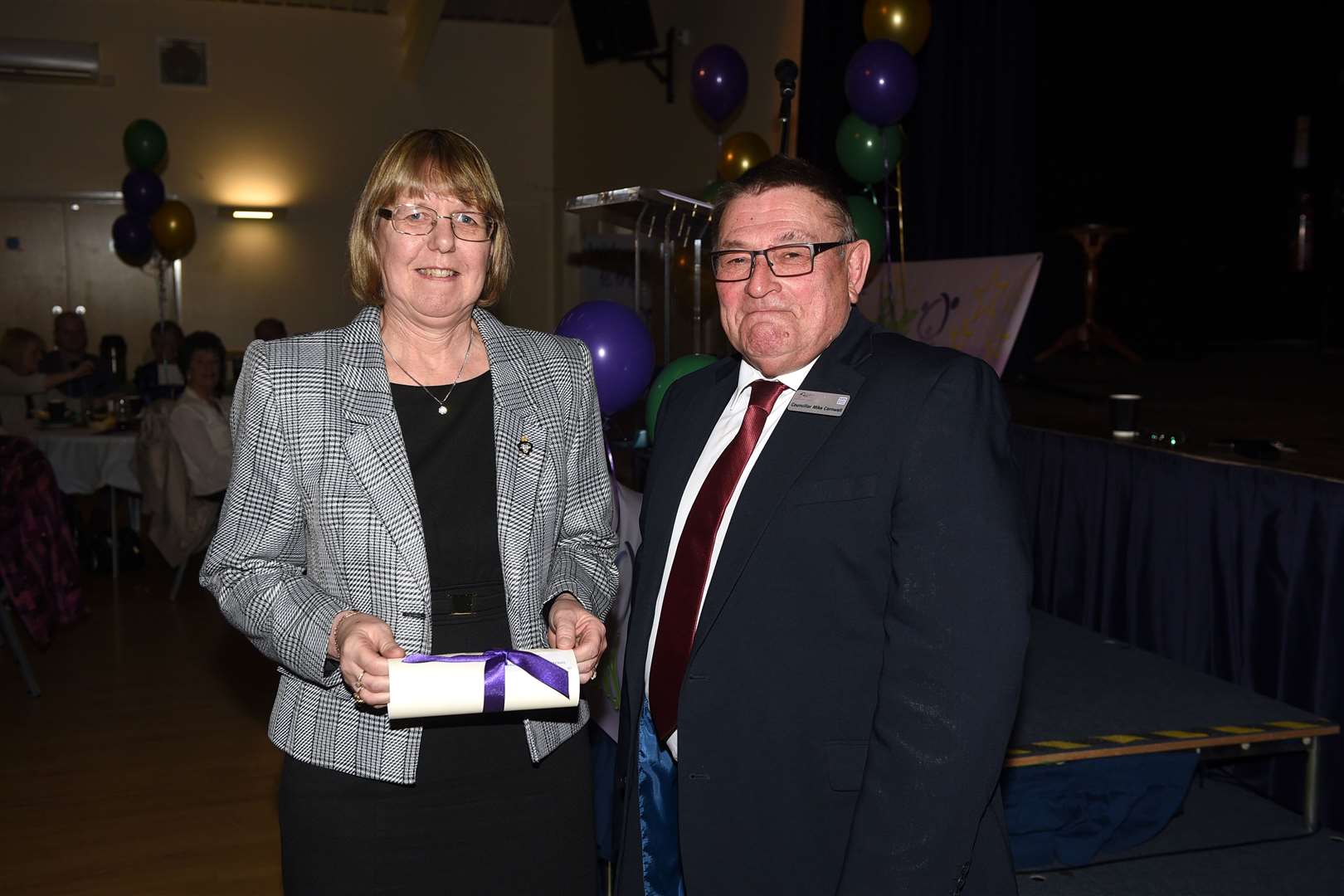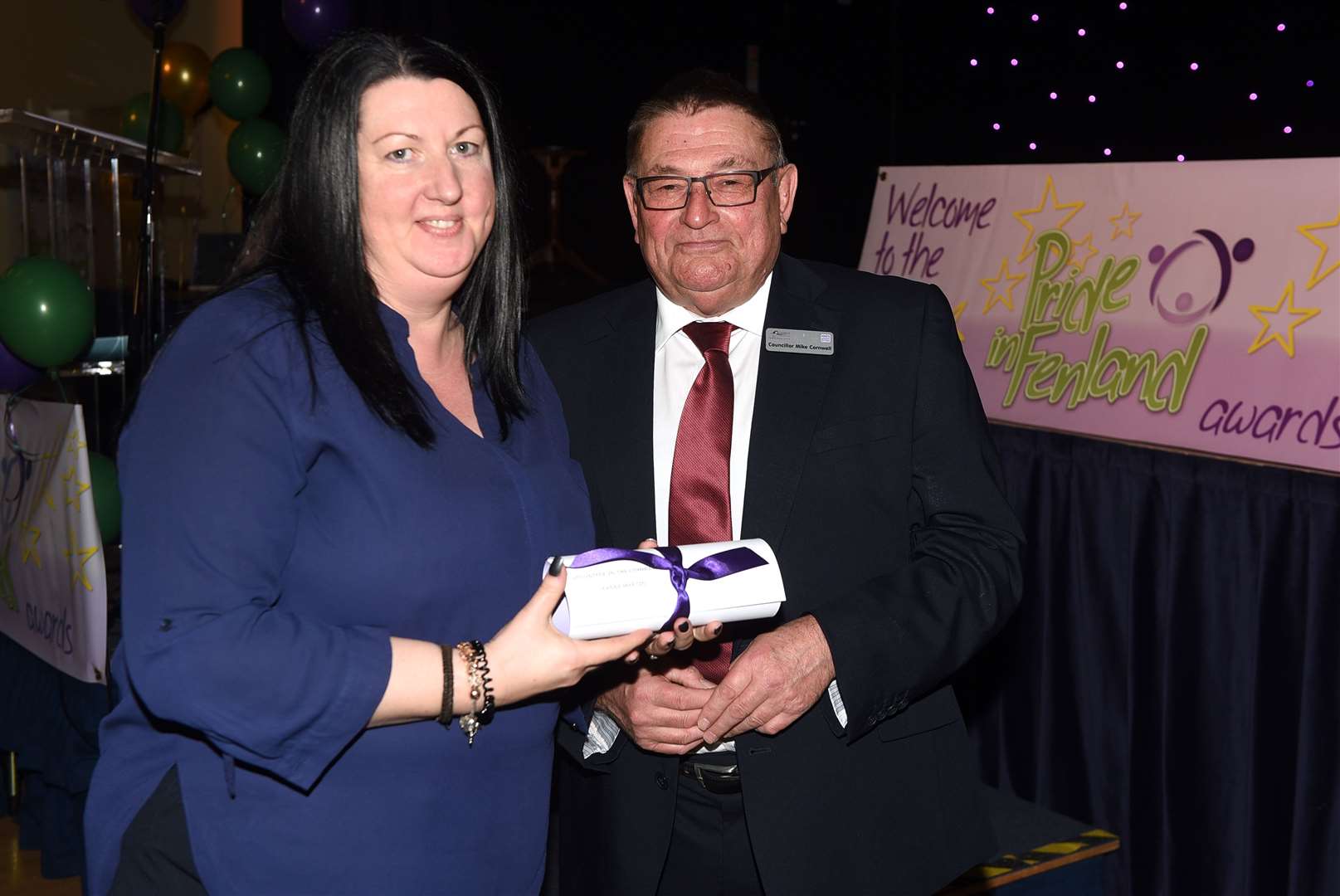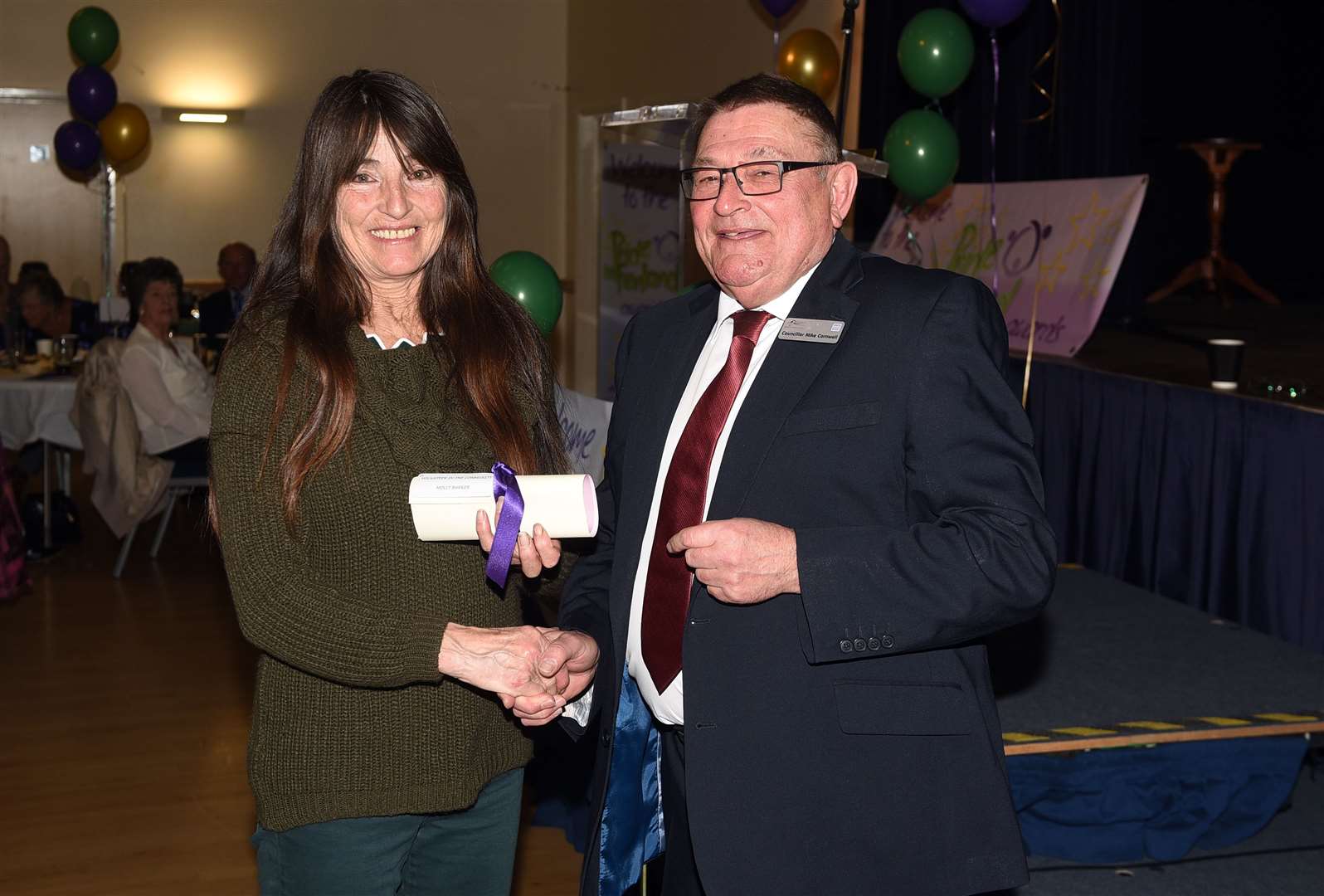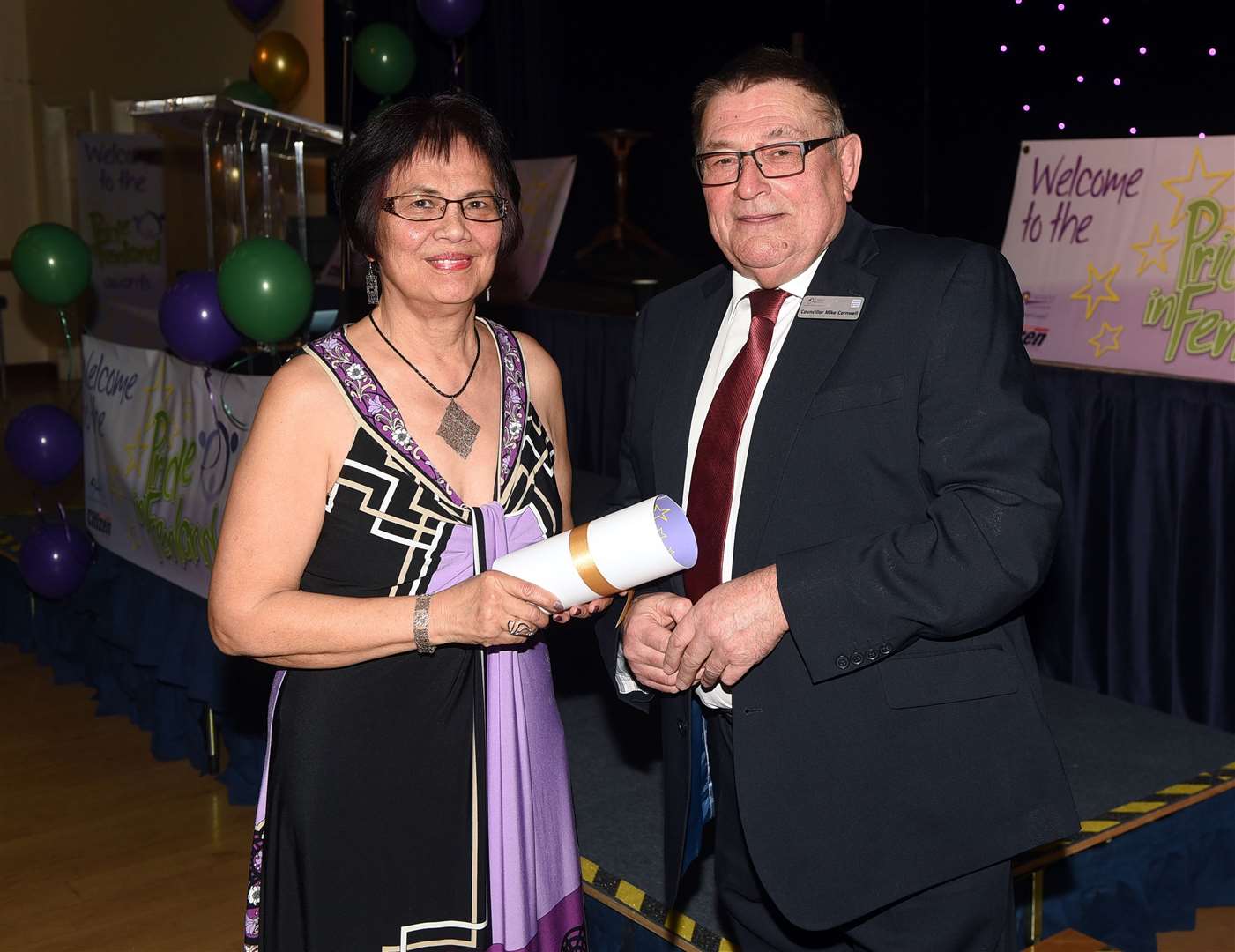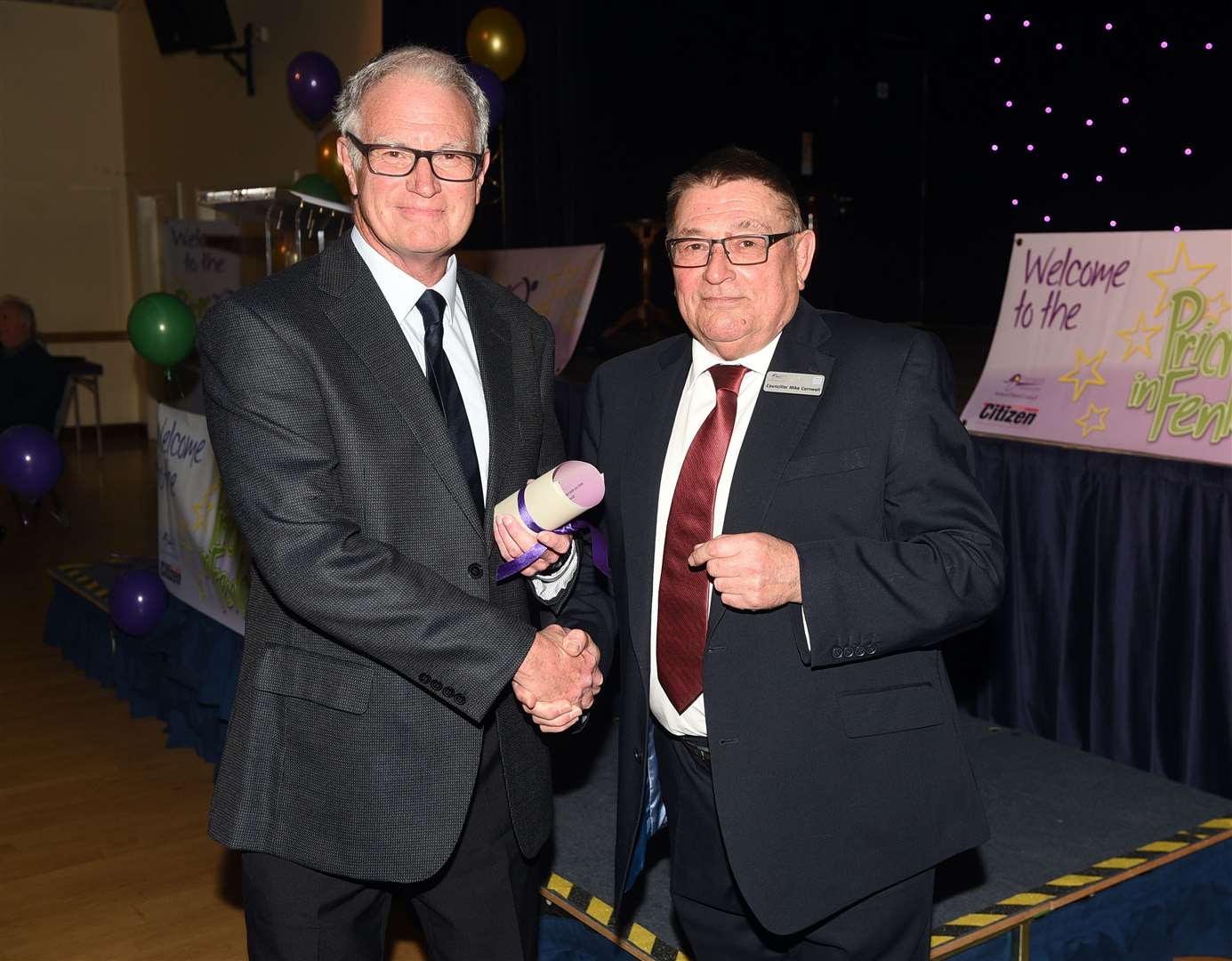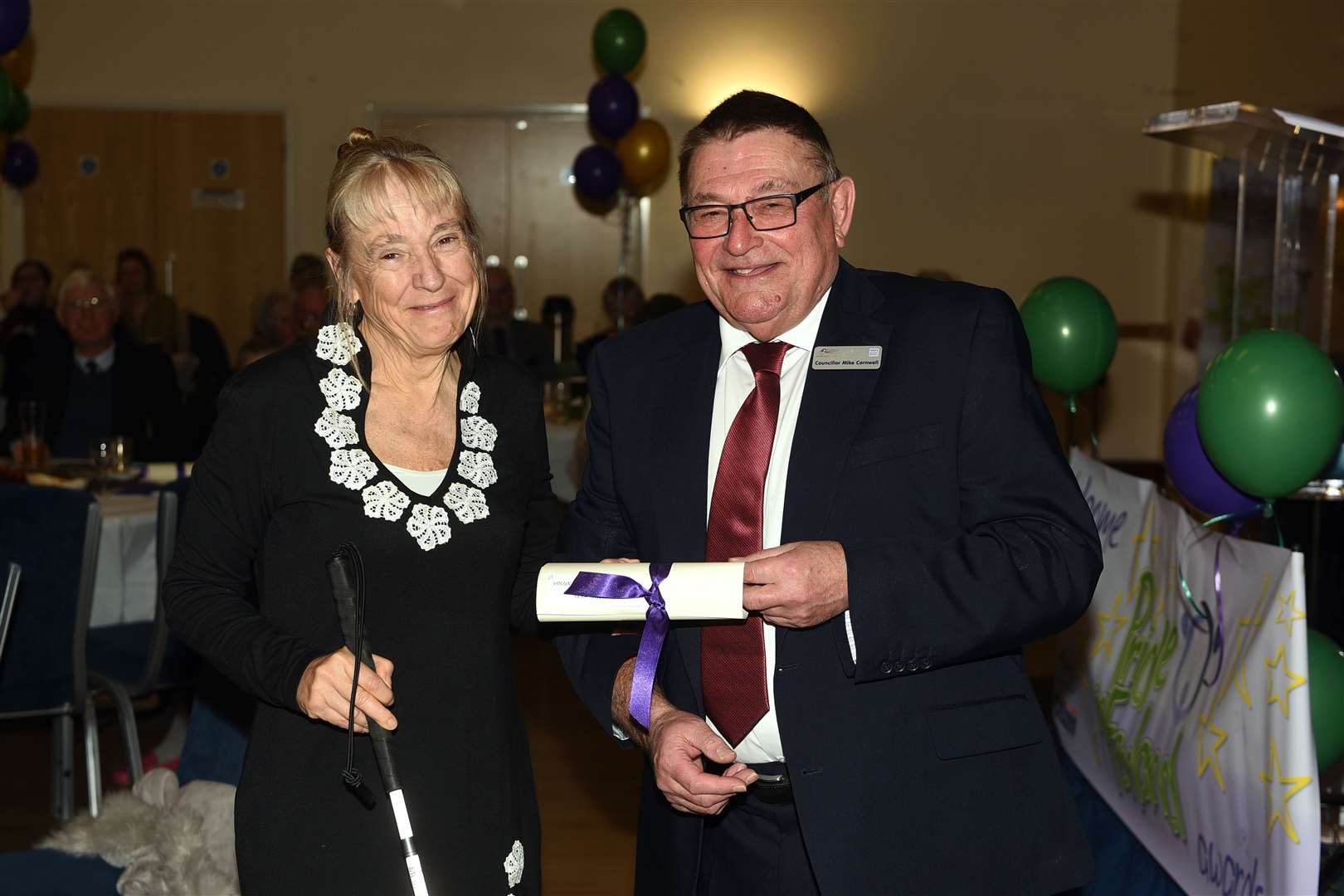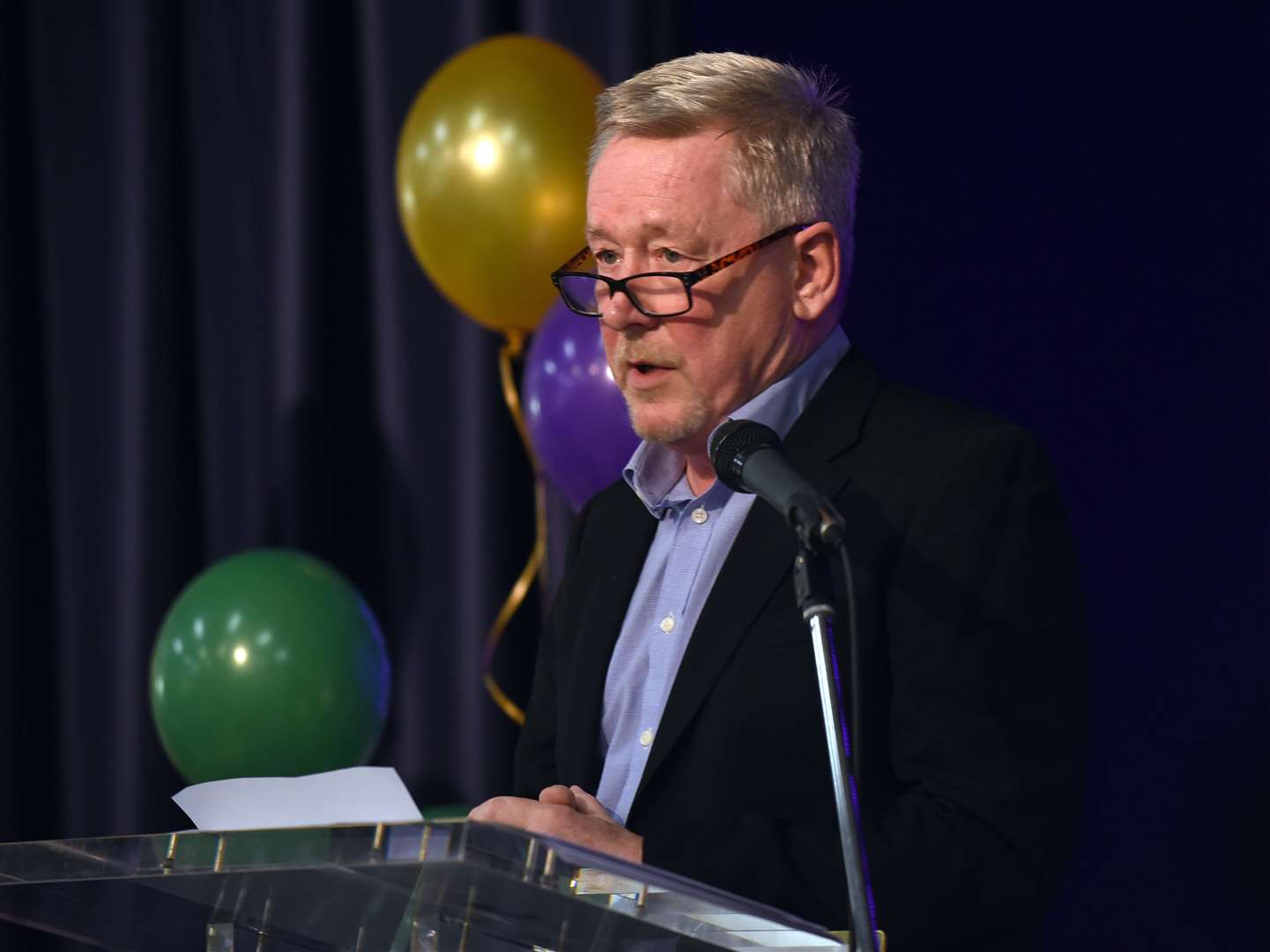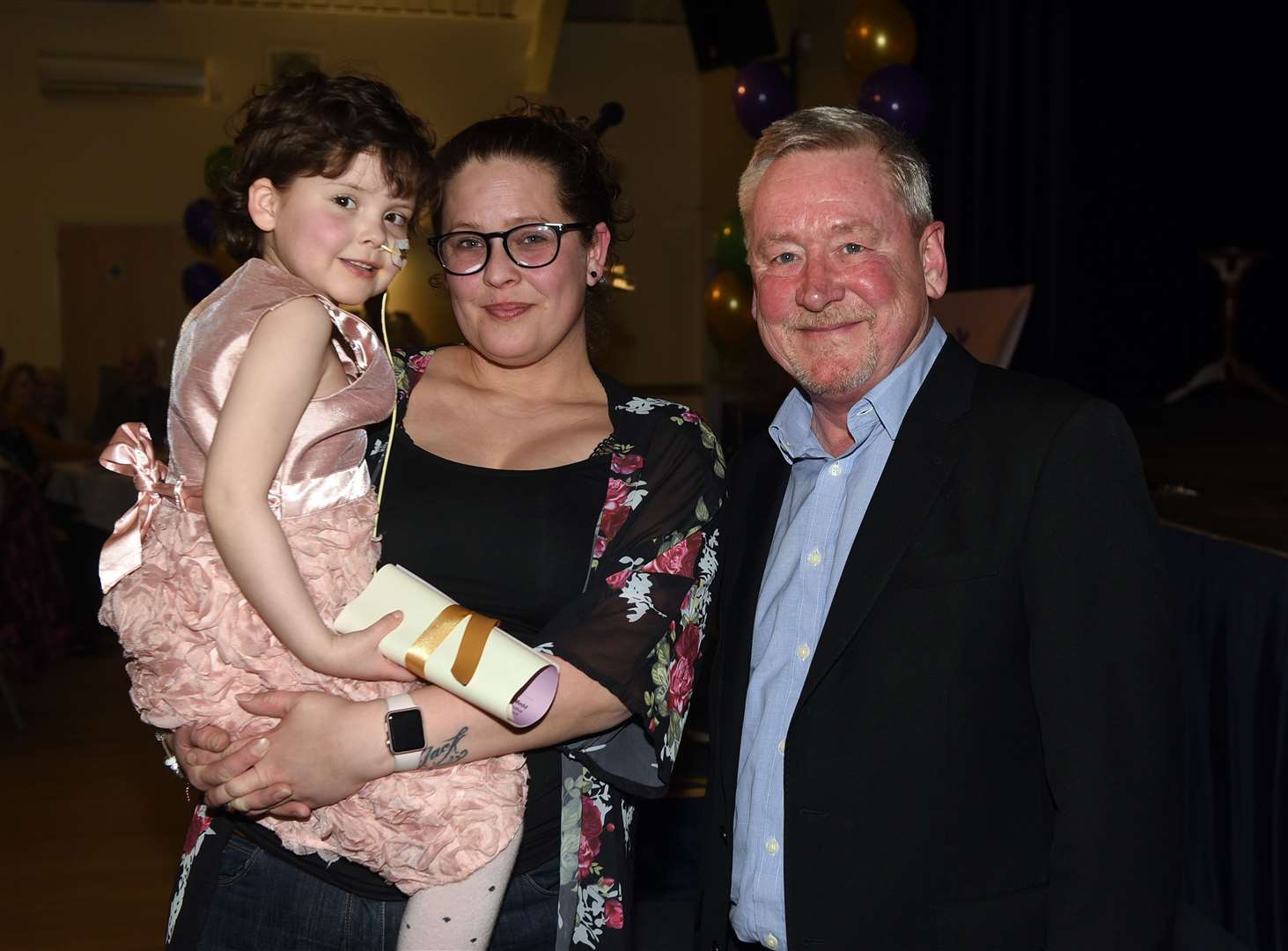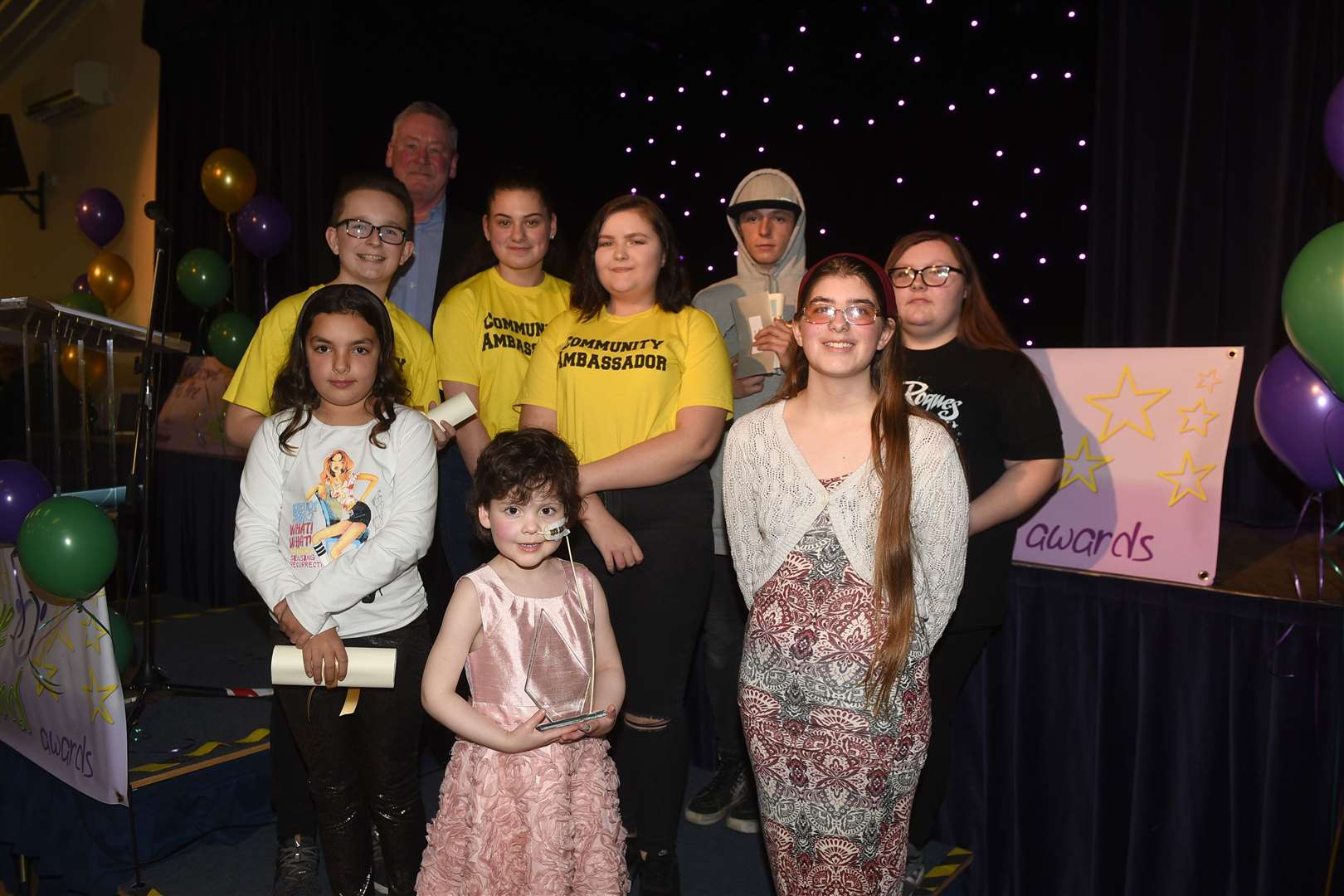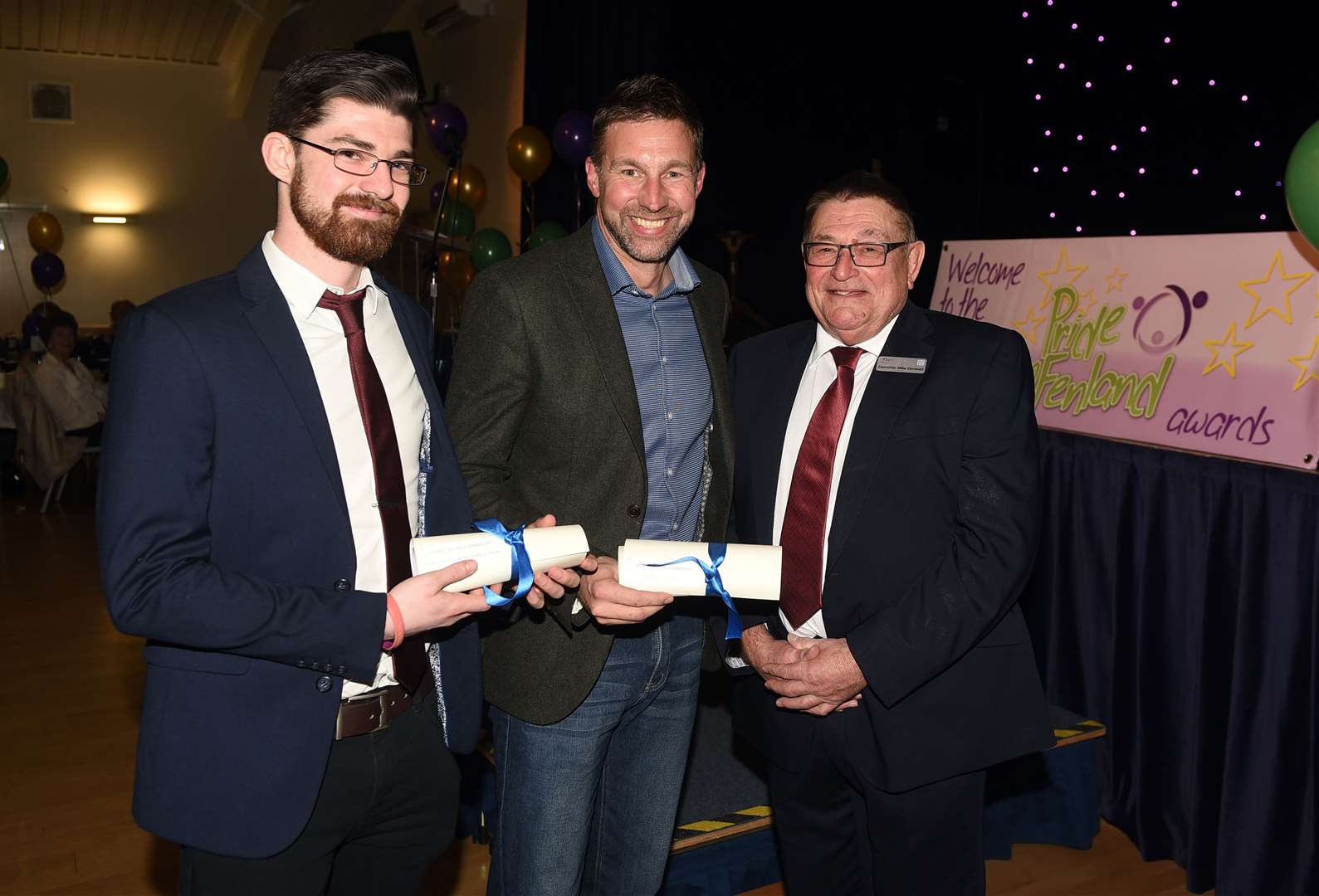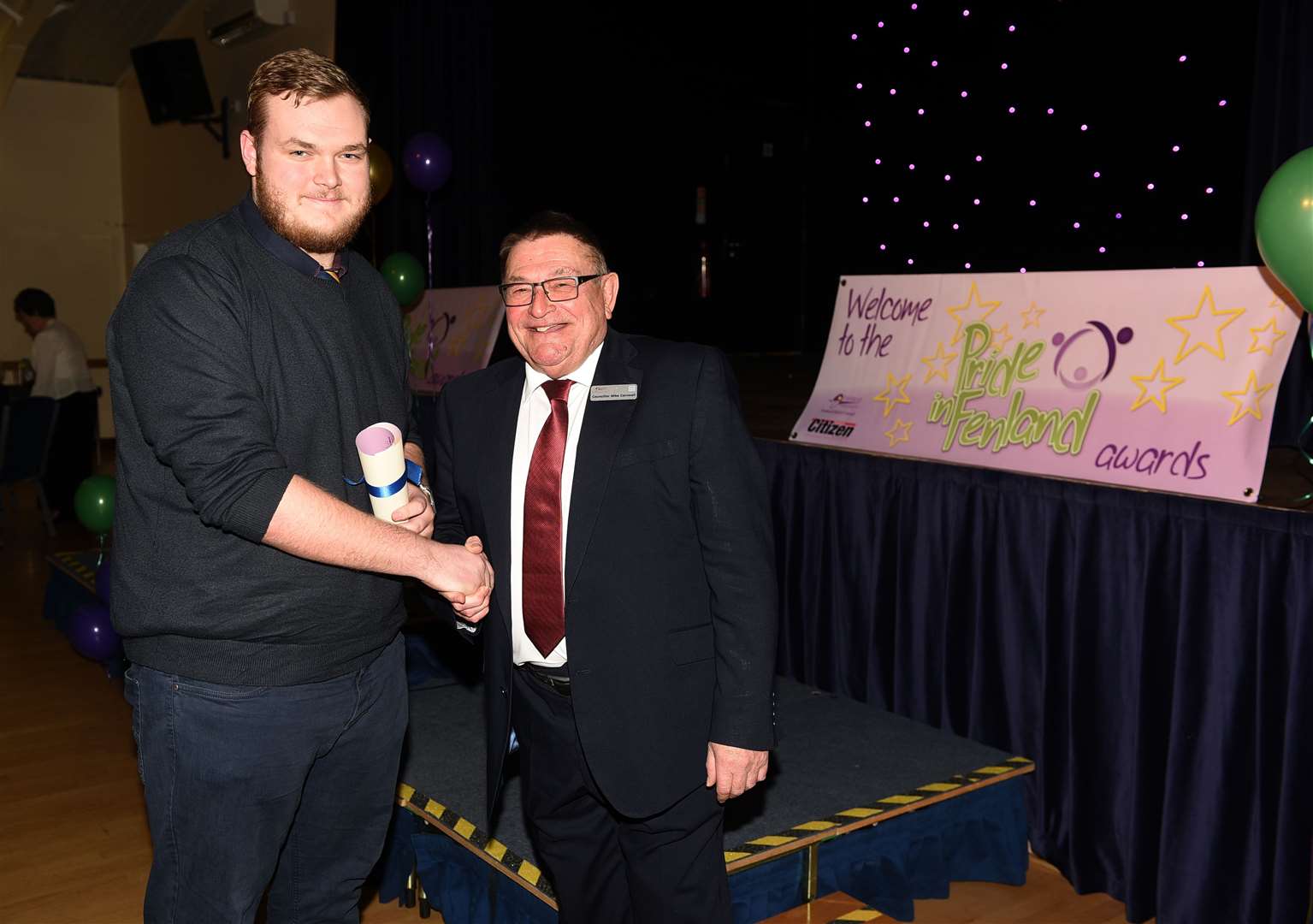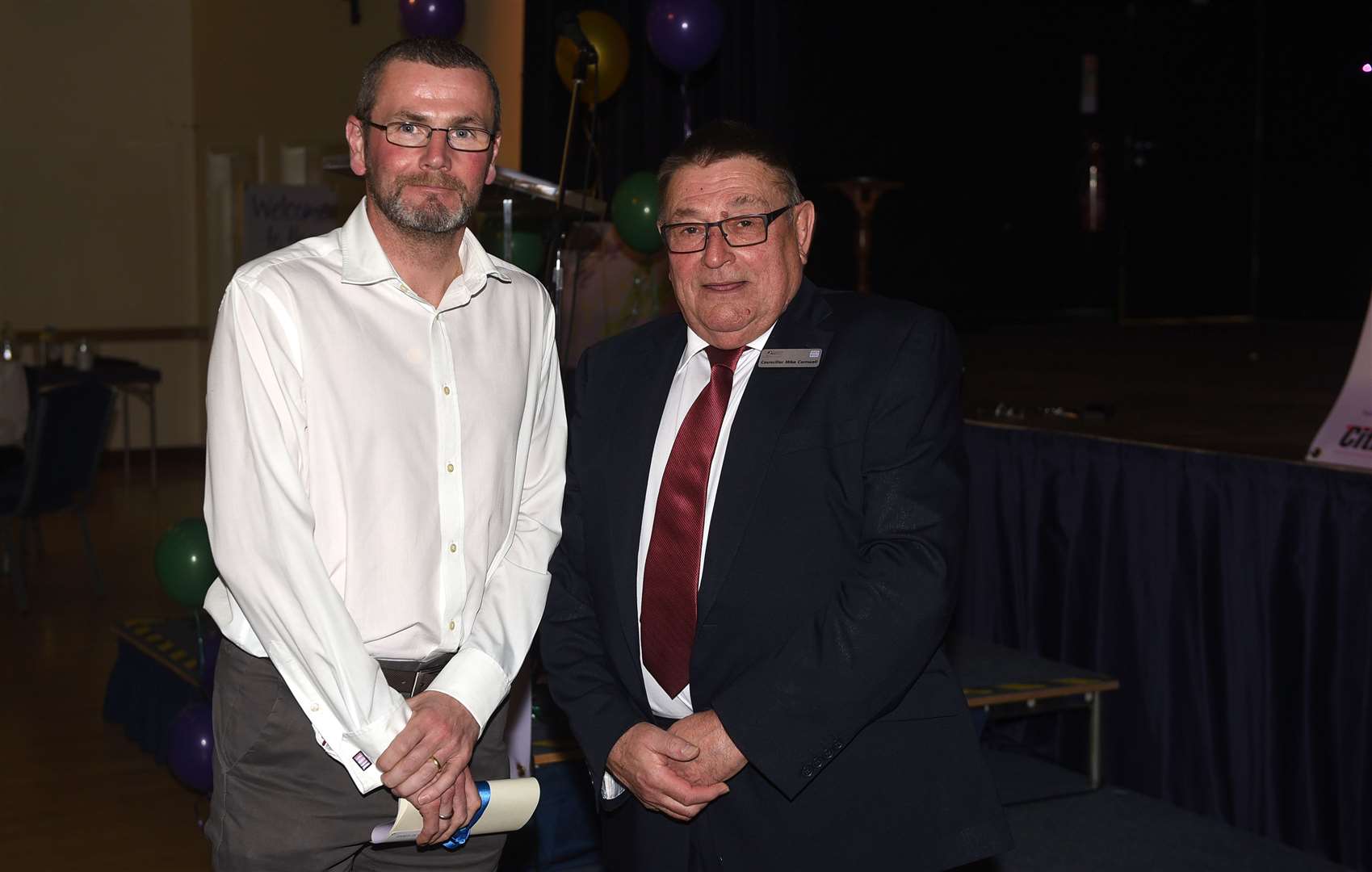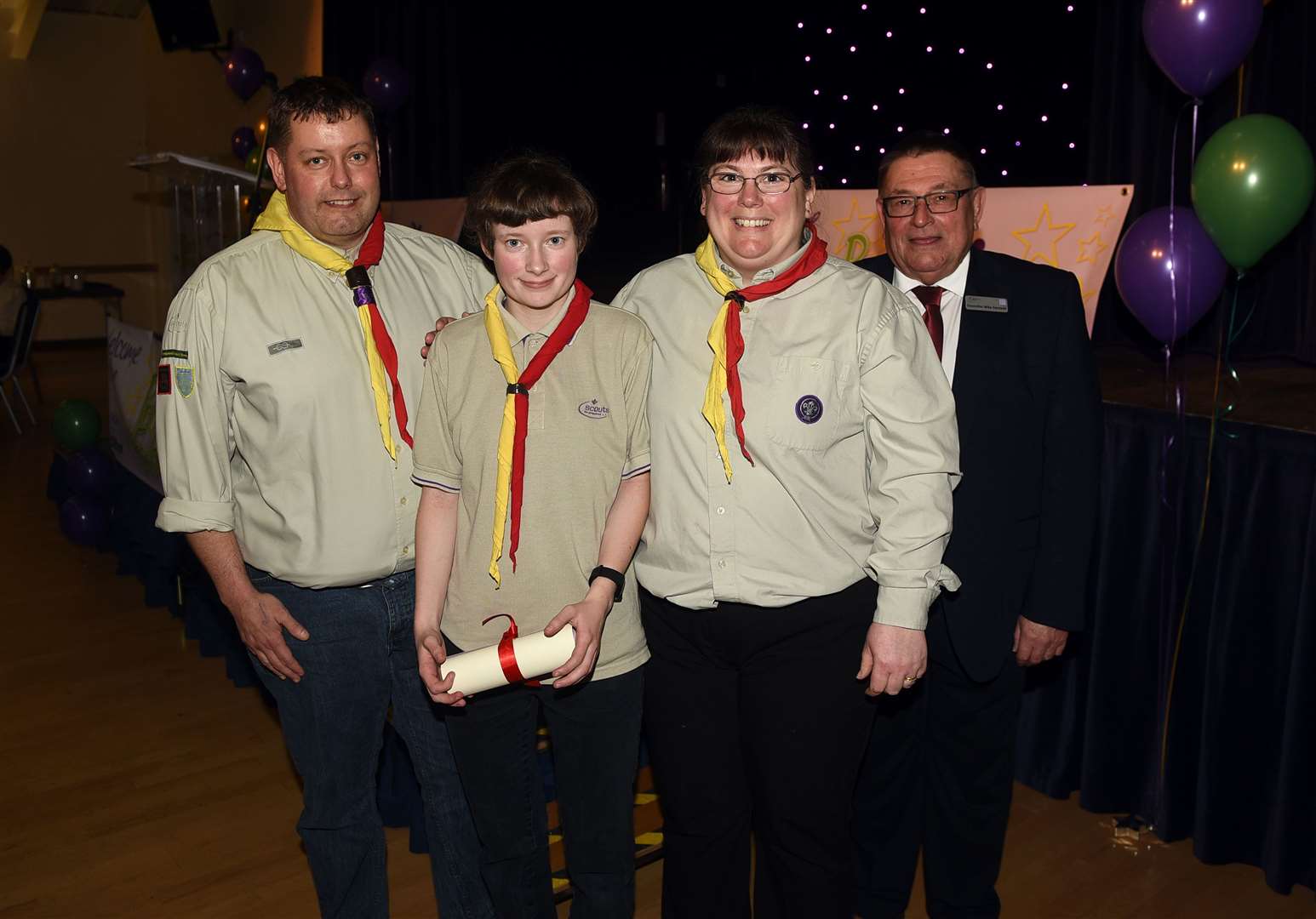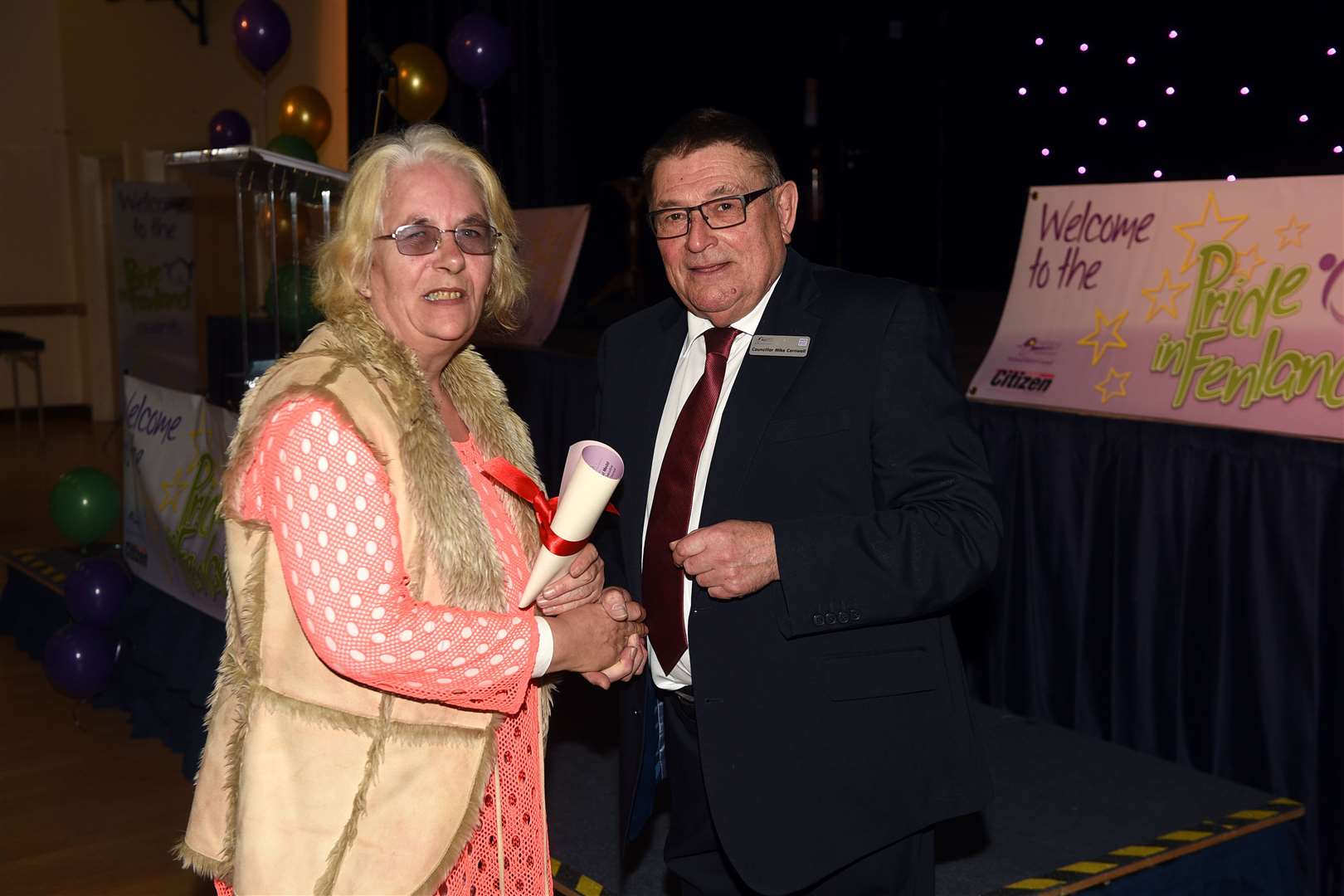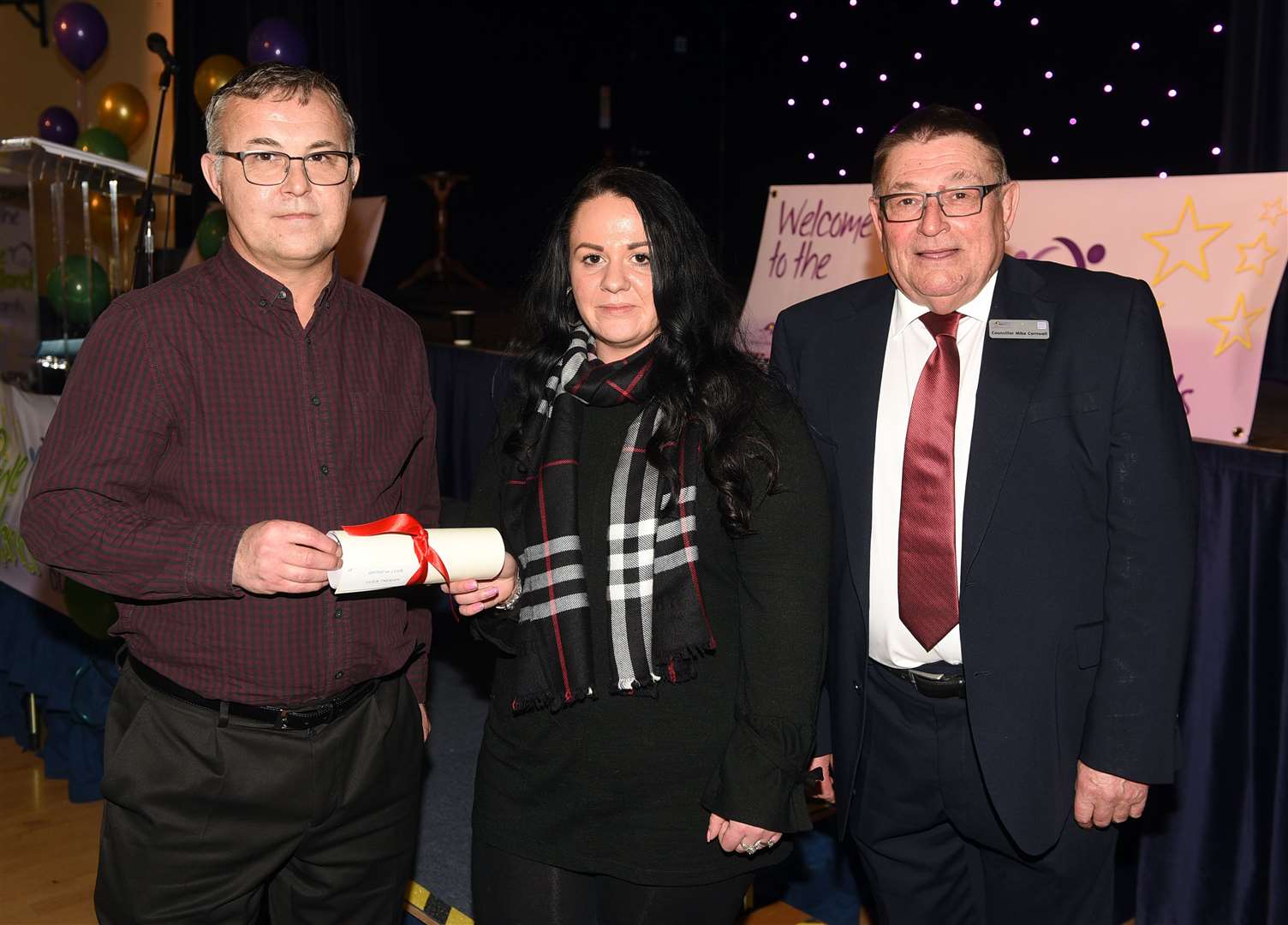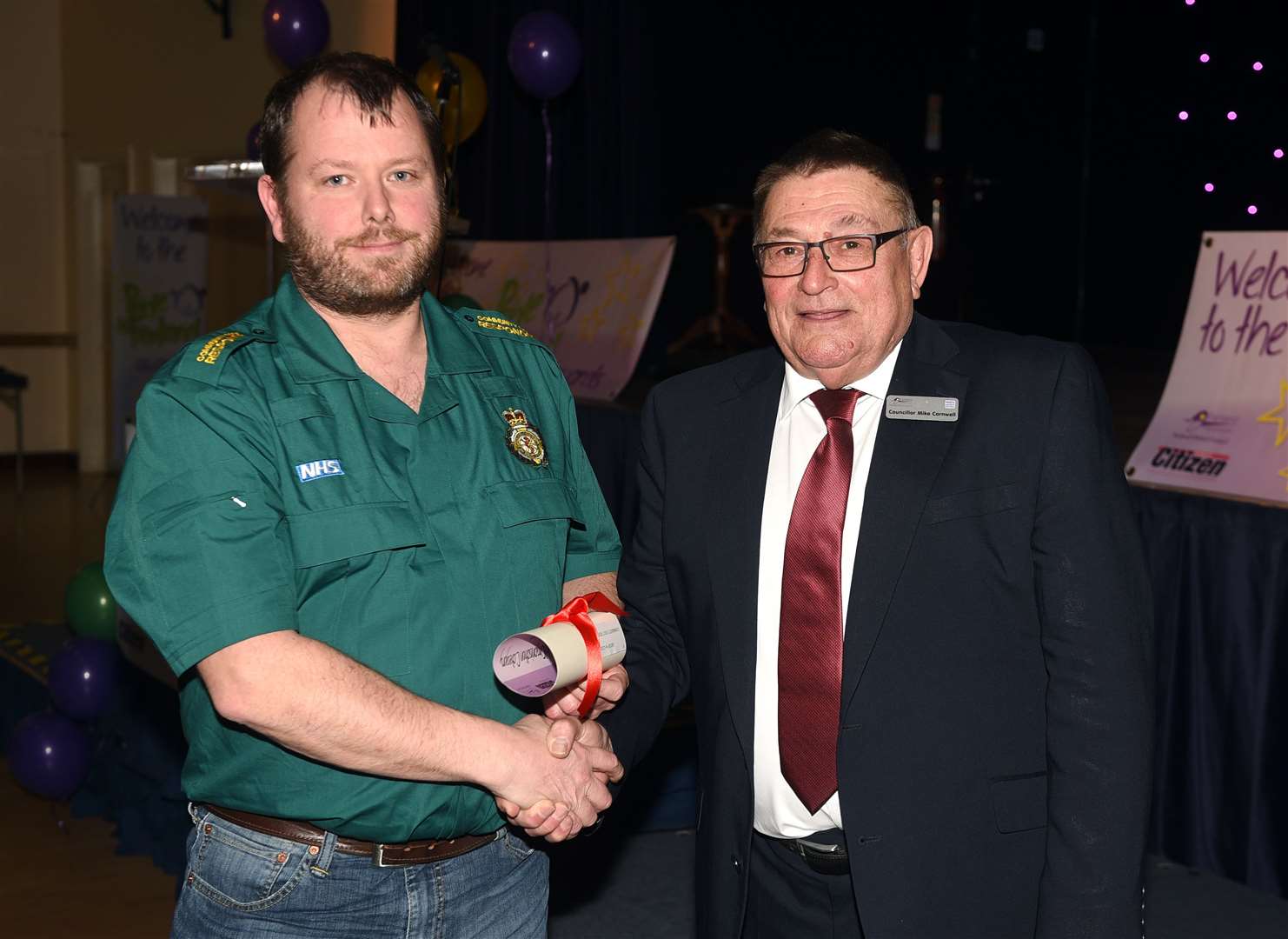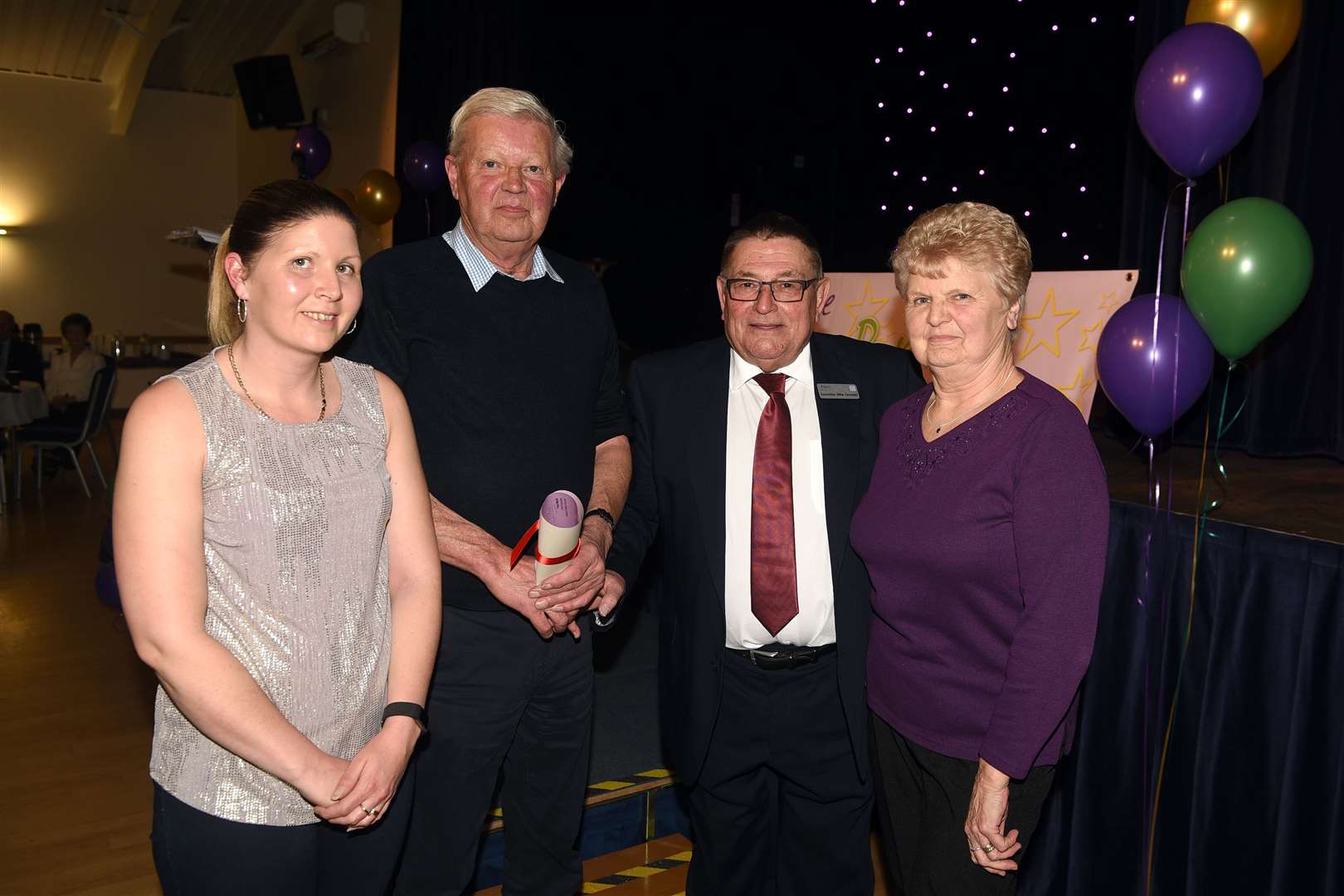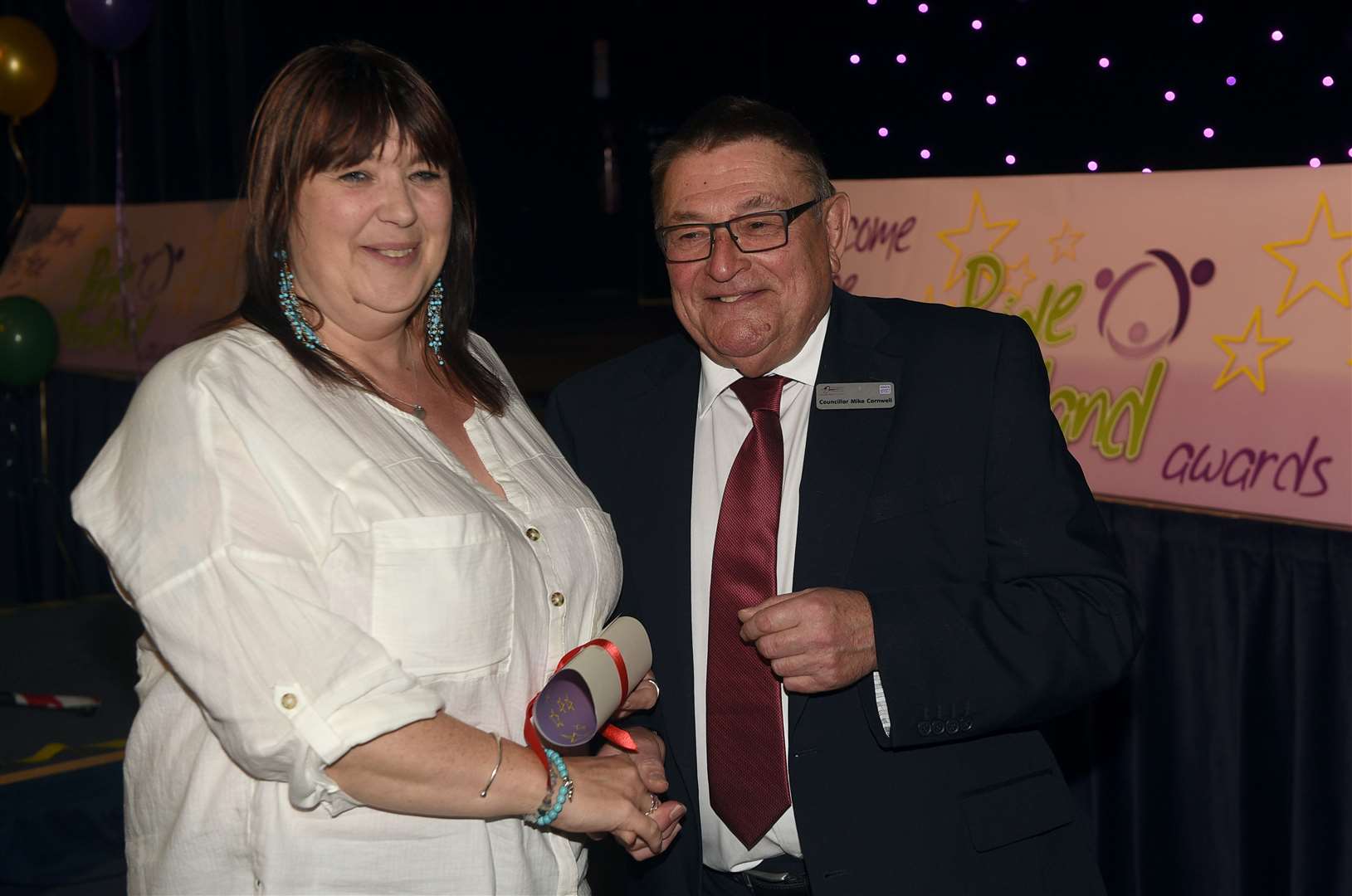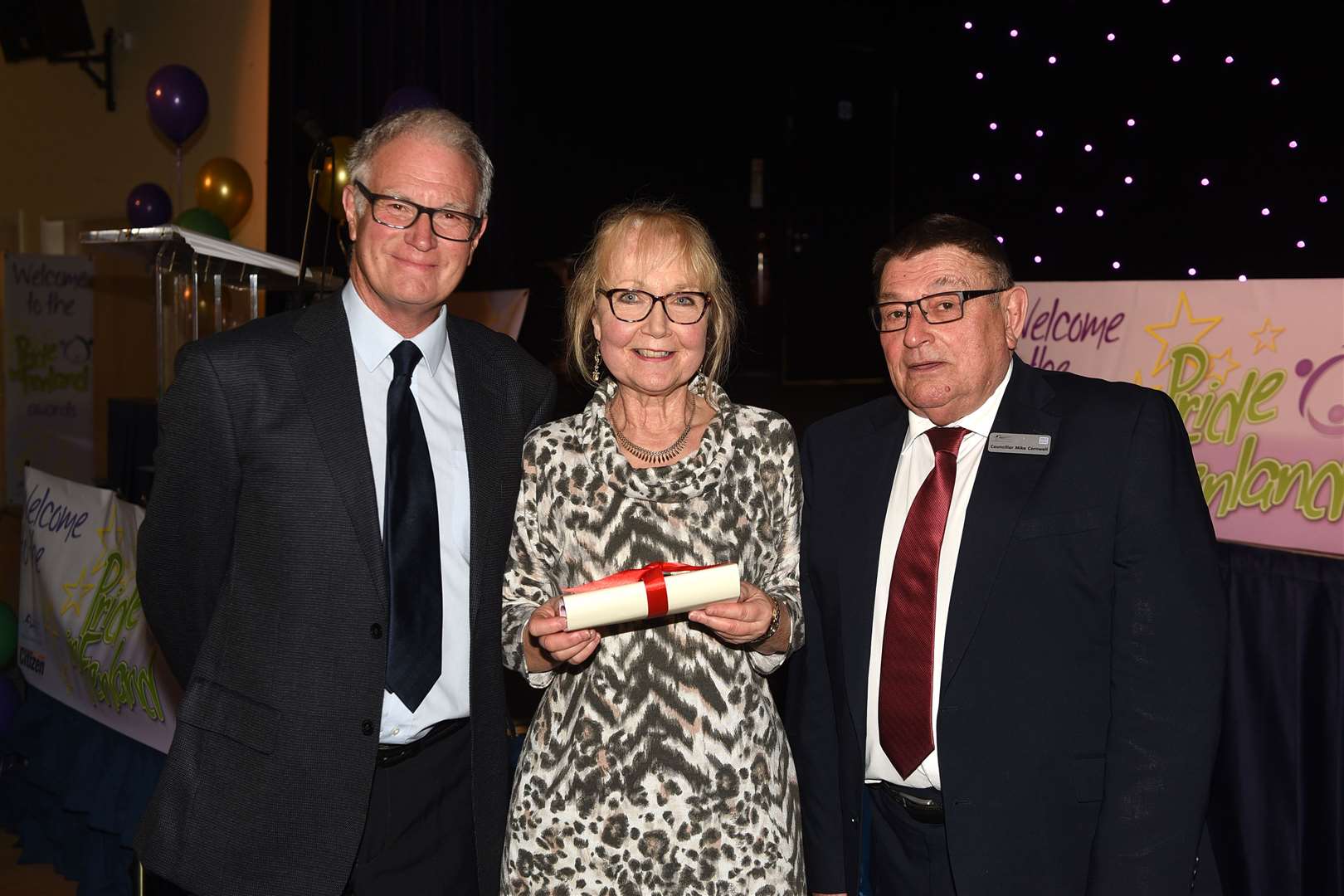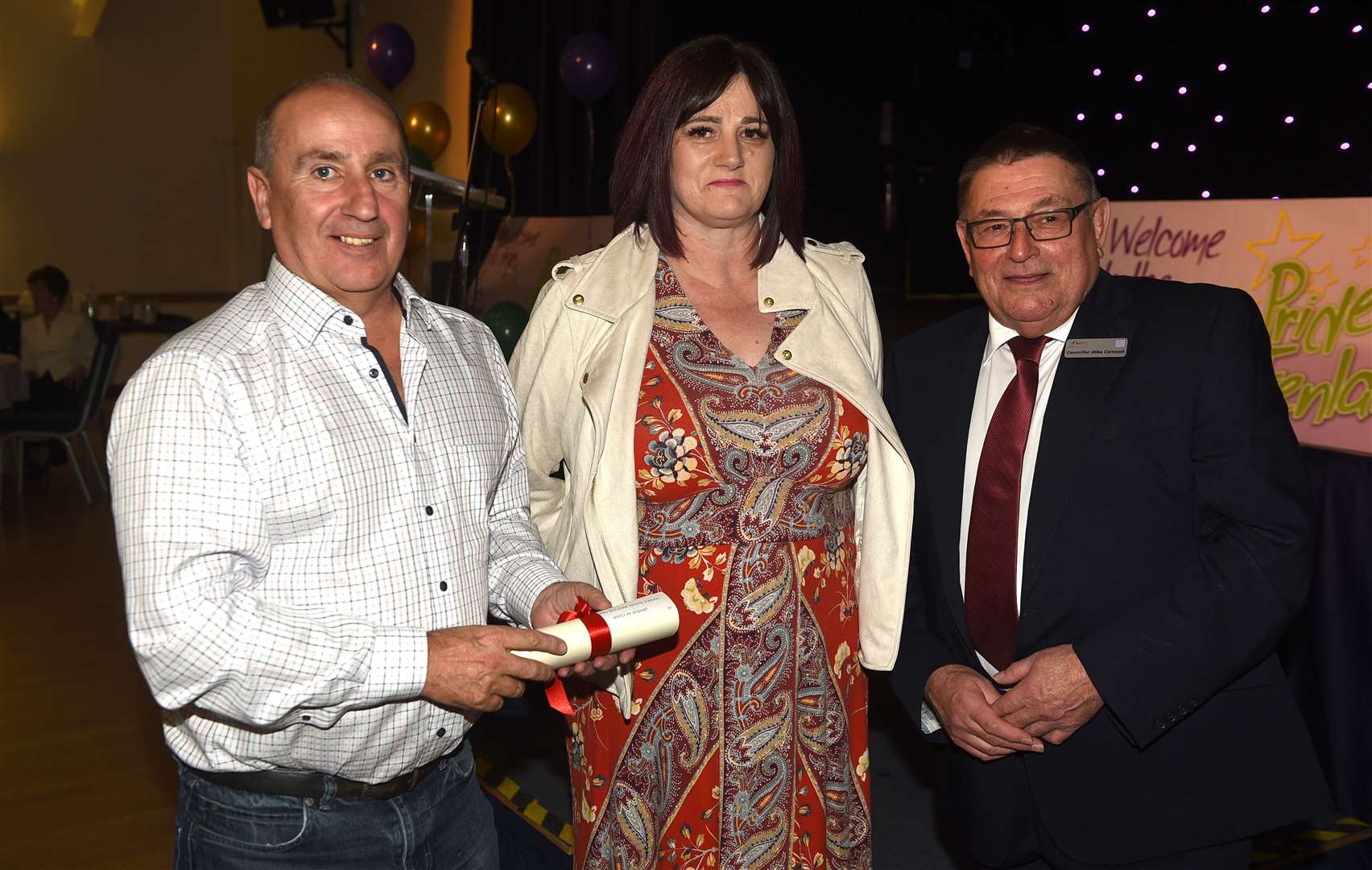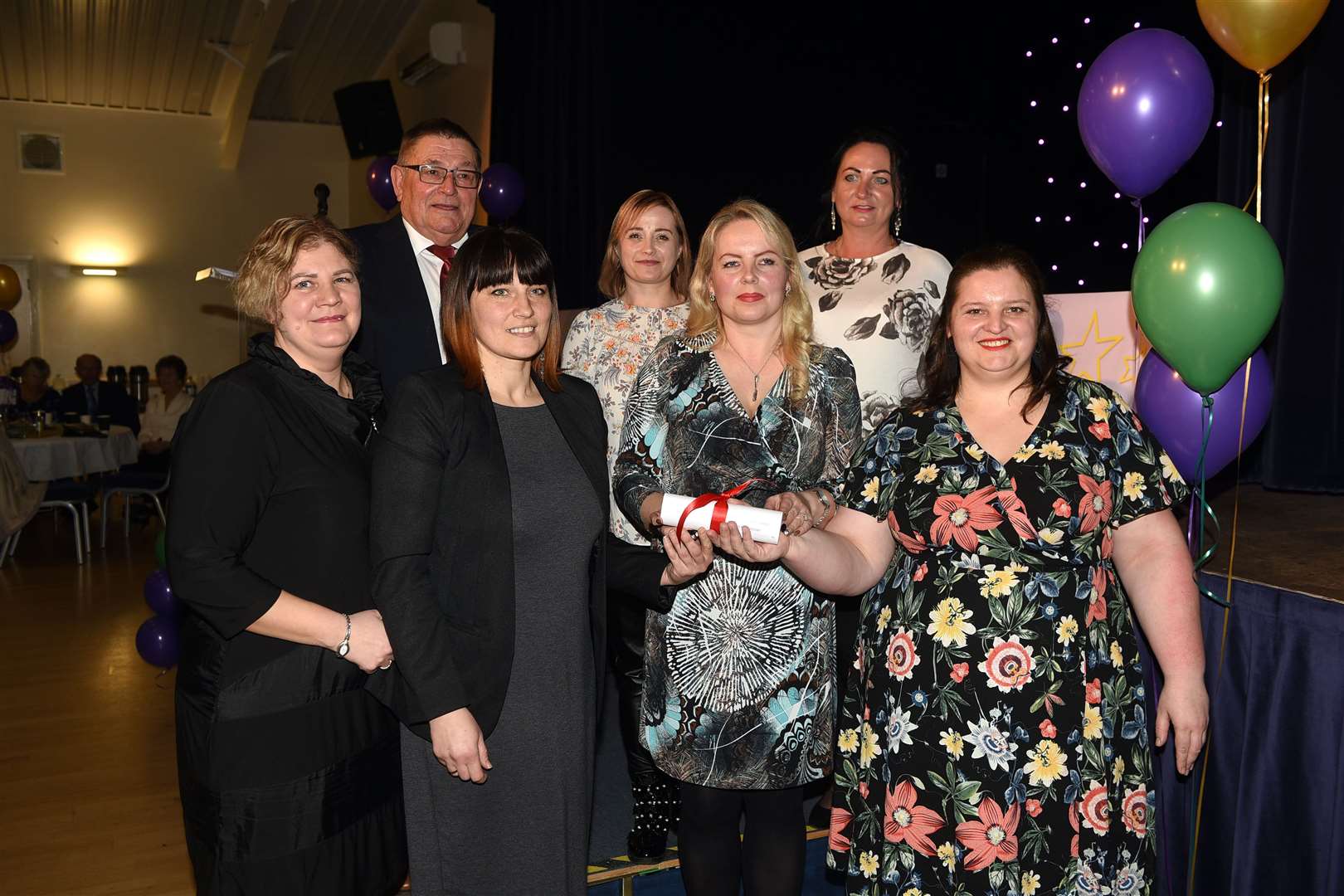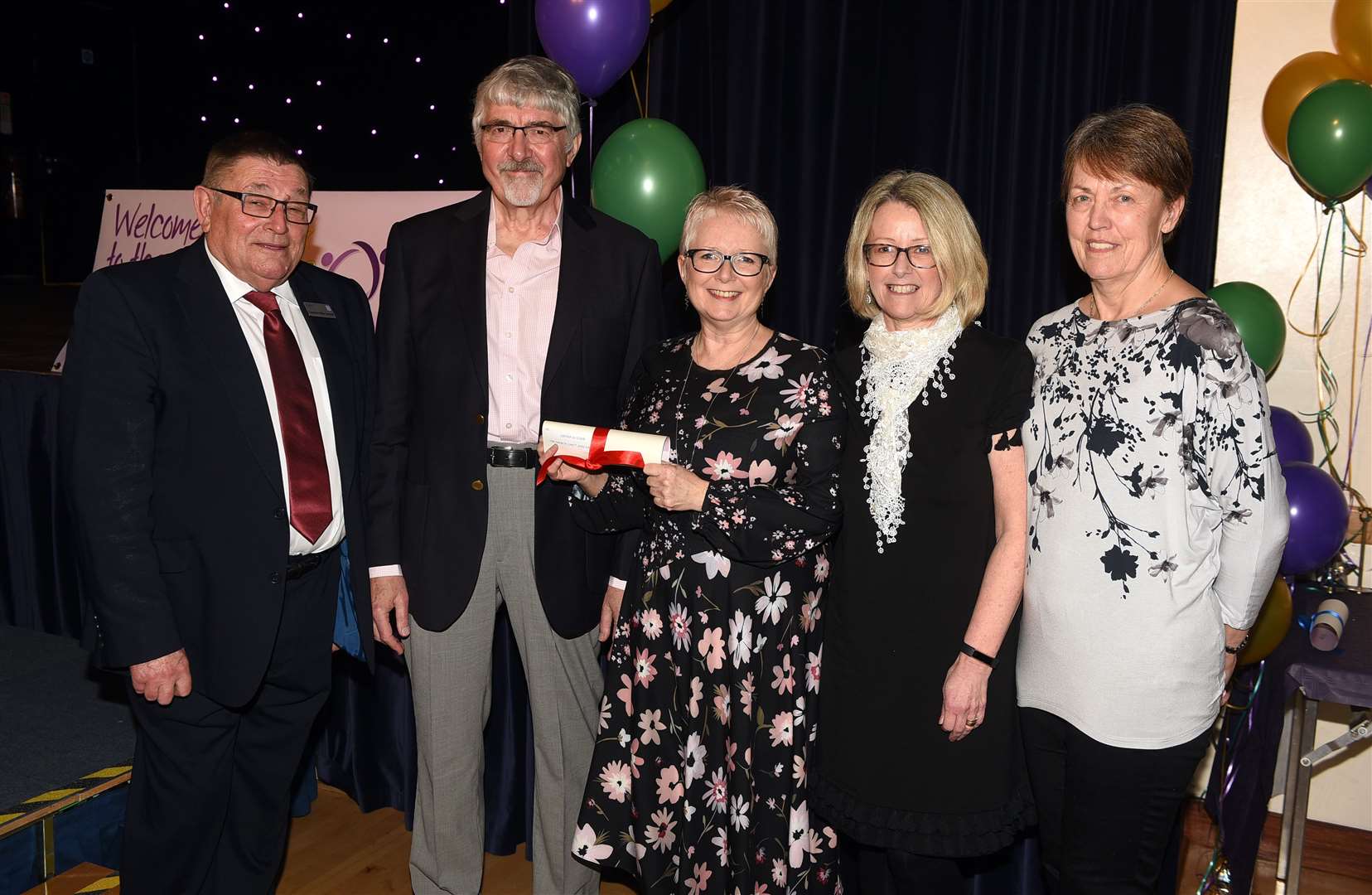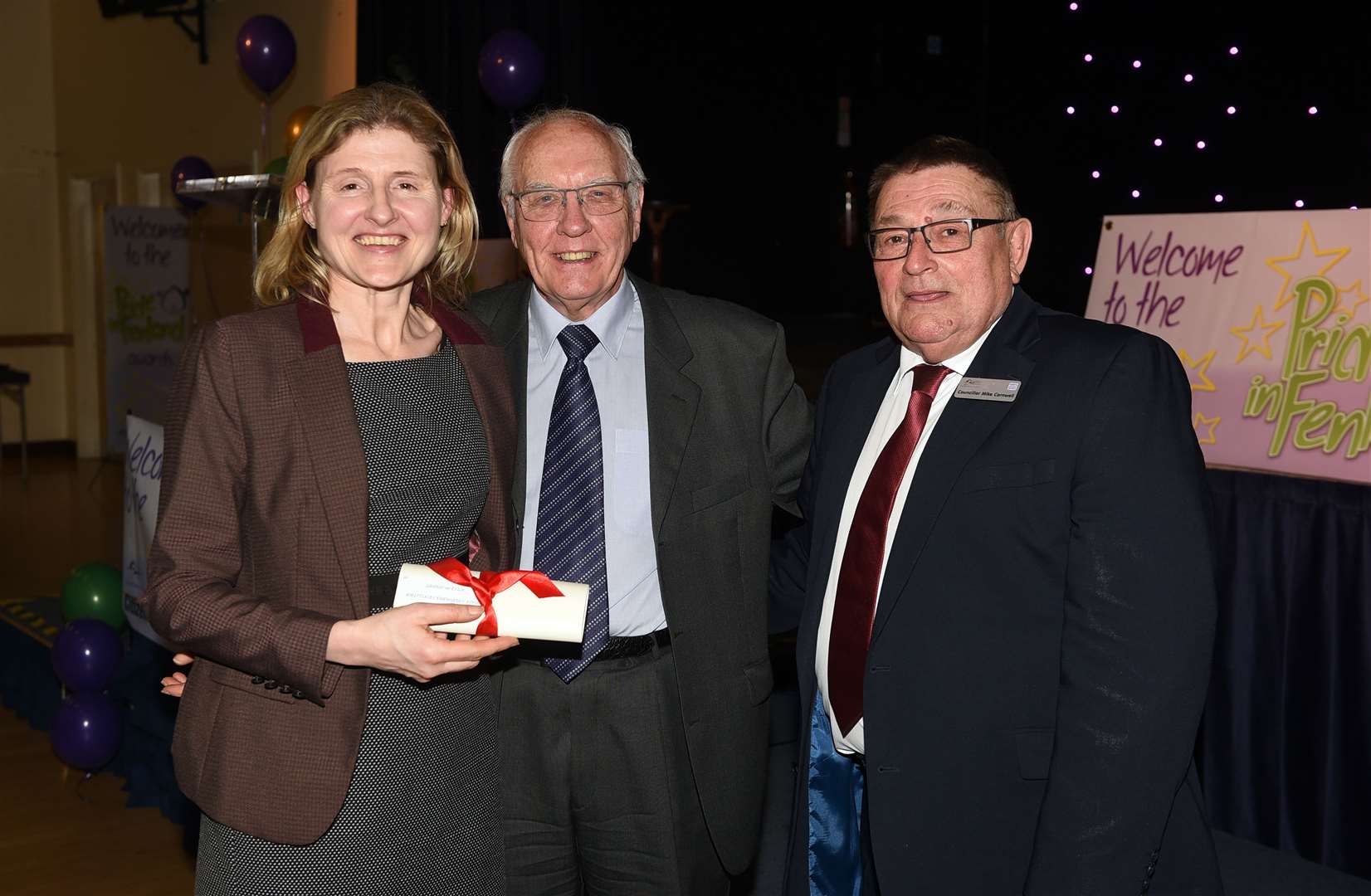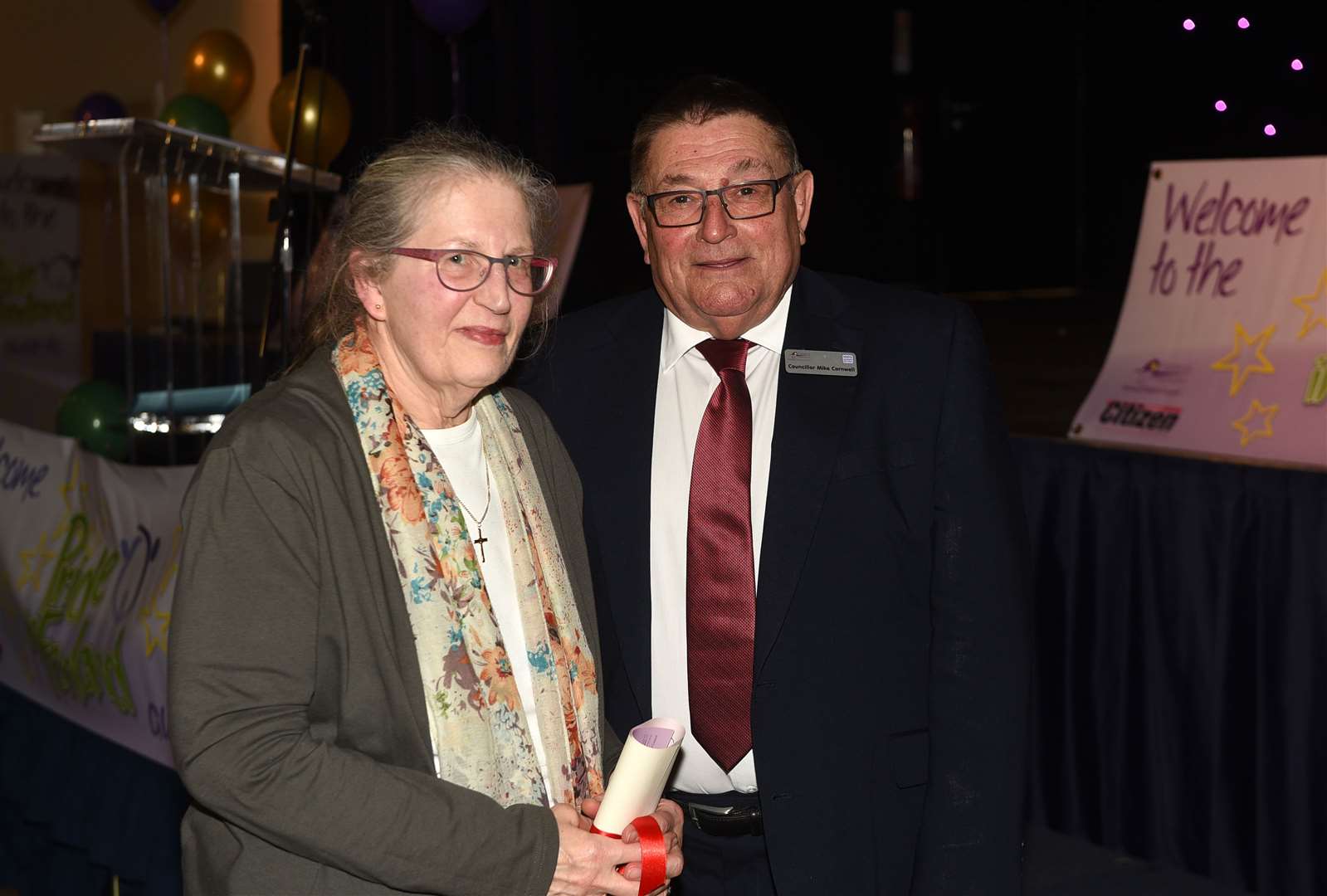 ---