Long Sutton fight back in six-goal thriller
---
Published: 15:56, 13 October 2020
|

Updated:
15:58, 13 October 2020
---
---
---
Long Sutton Men's 1st 3, St Ives 3
Sutton faced a sterner test with the arrival of St Ives, who Sutton were relegated with last season.
The home side started on the front foot for the first 10 minutes with several chances going astray. Jackson, Baker, Fyson and Sergeant all missfired early on.
Gradually the away side found their feet and began knocking at Sutton's door. Despite this pressure the defence of Ripley, Watt and Holmes held strong. More chances for both sides and saves from both keepers, including Sutton skipper Braginton, meant the game remained 0-0 for the majority of the first half.
Gallery1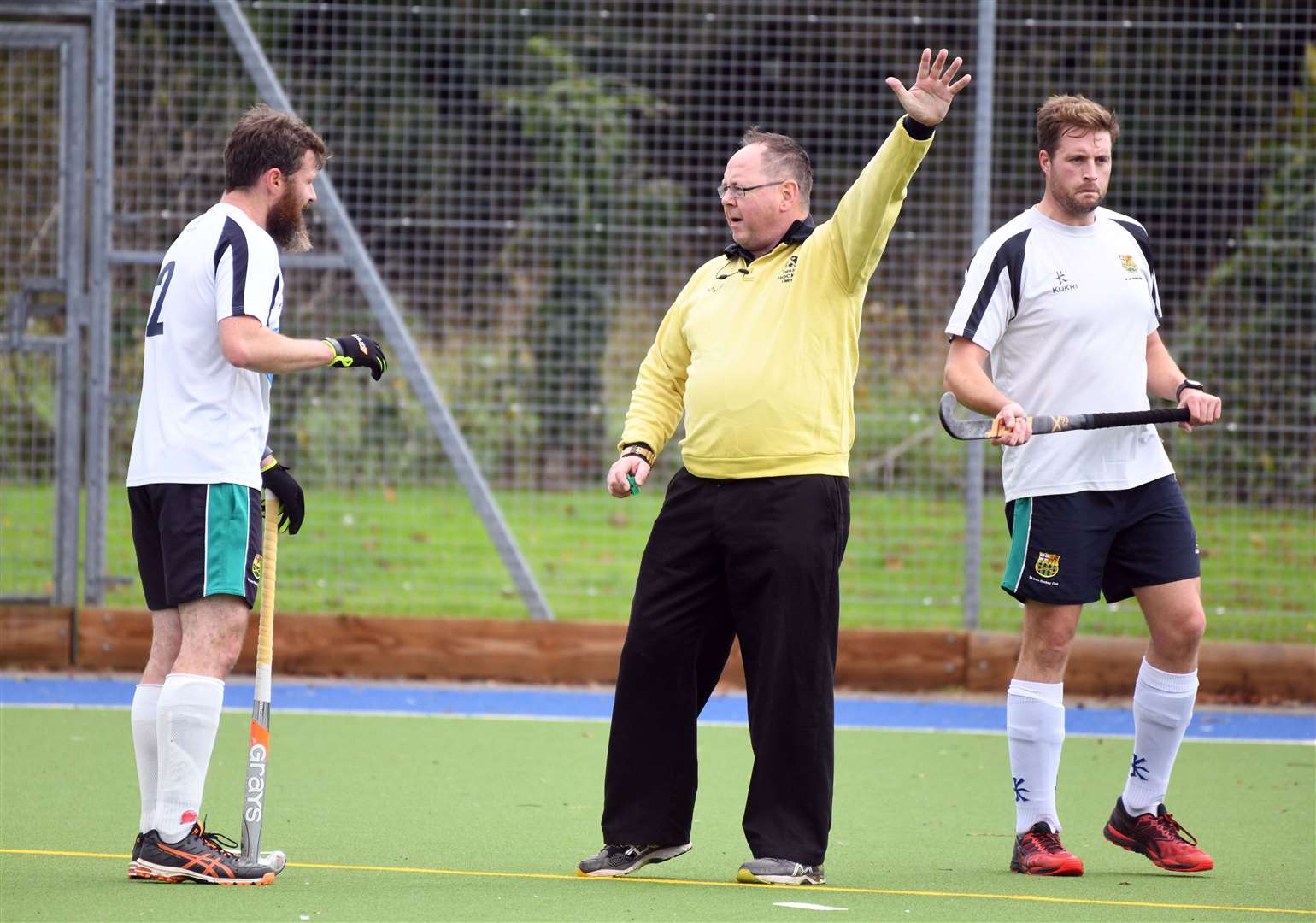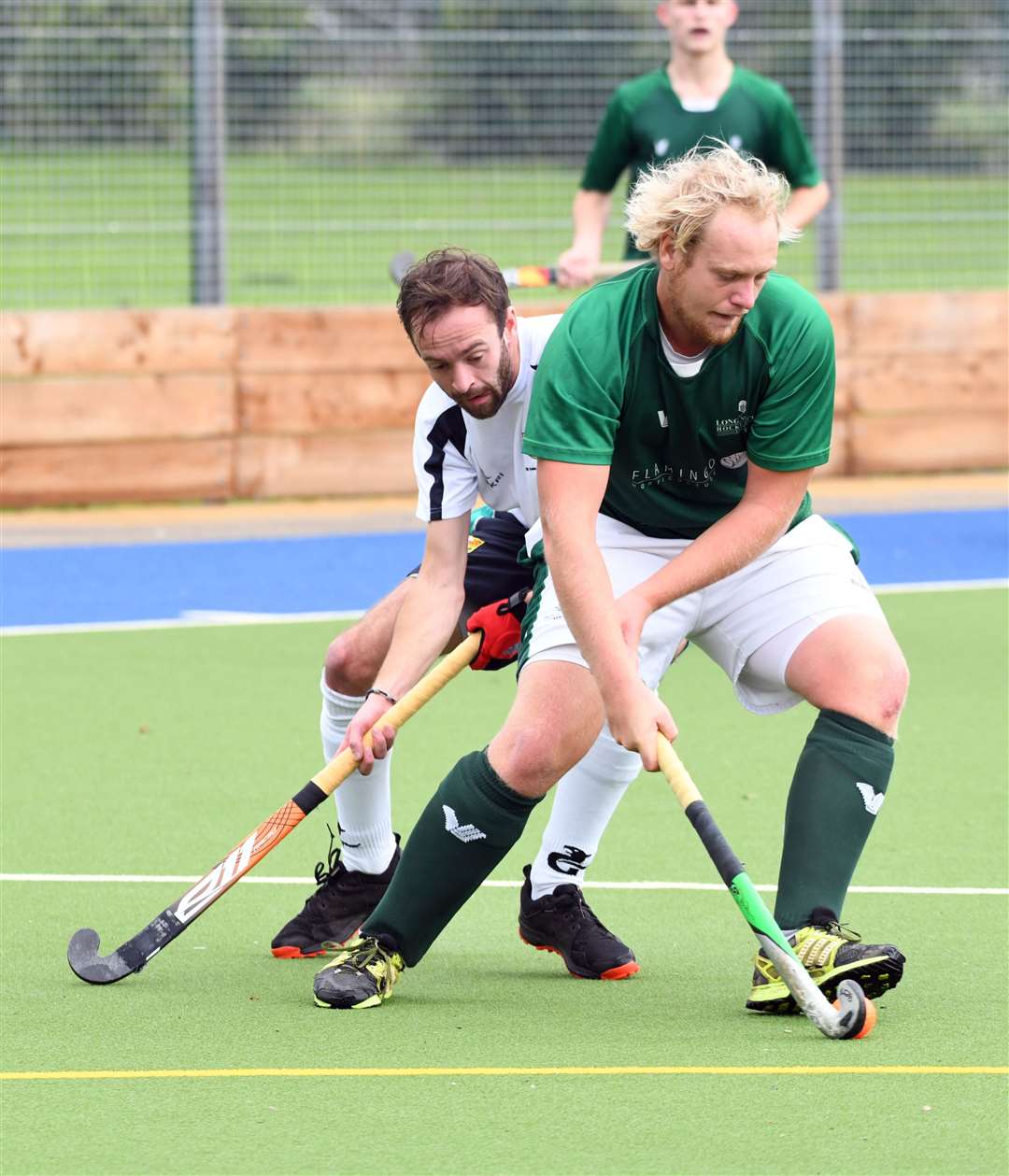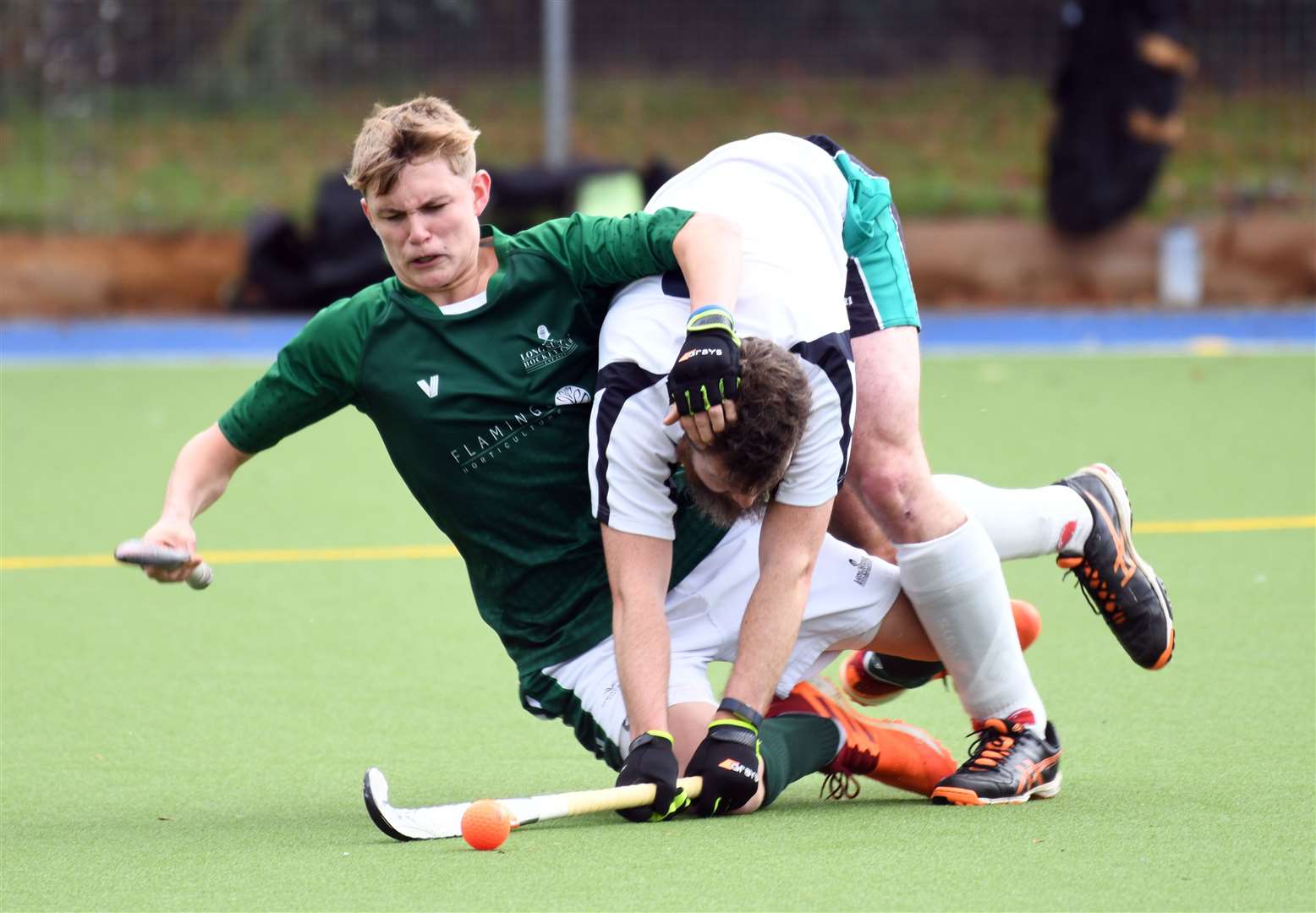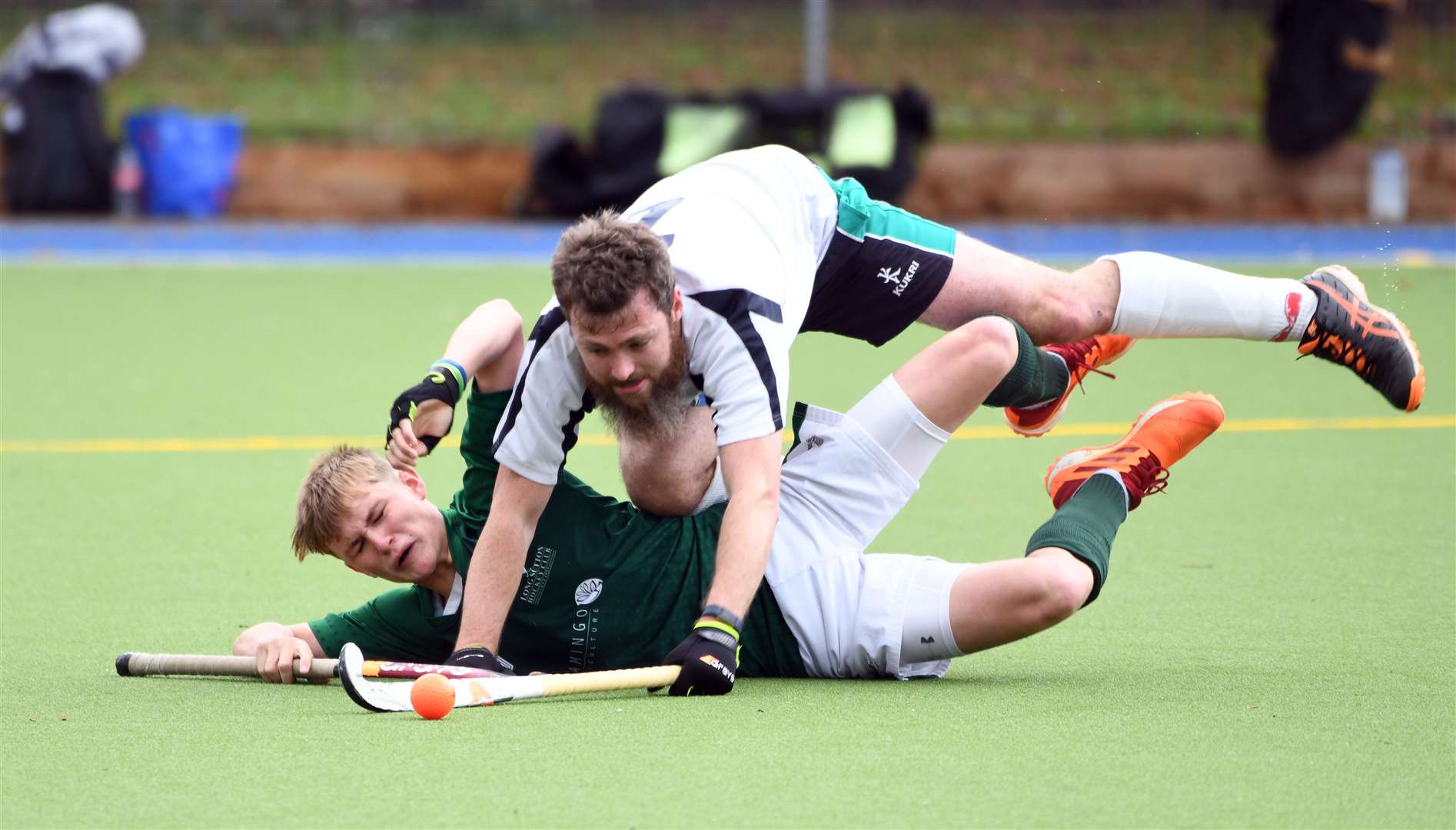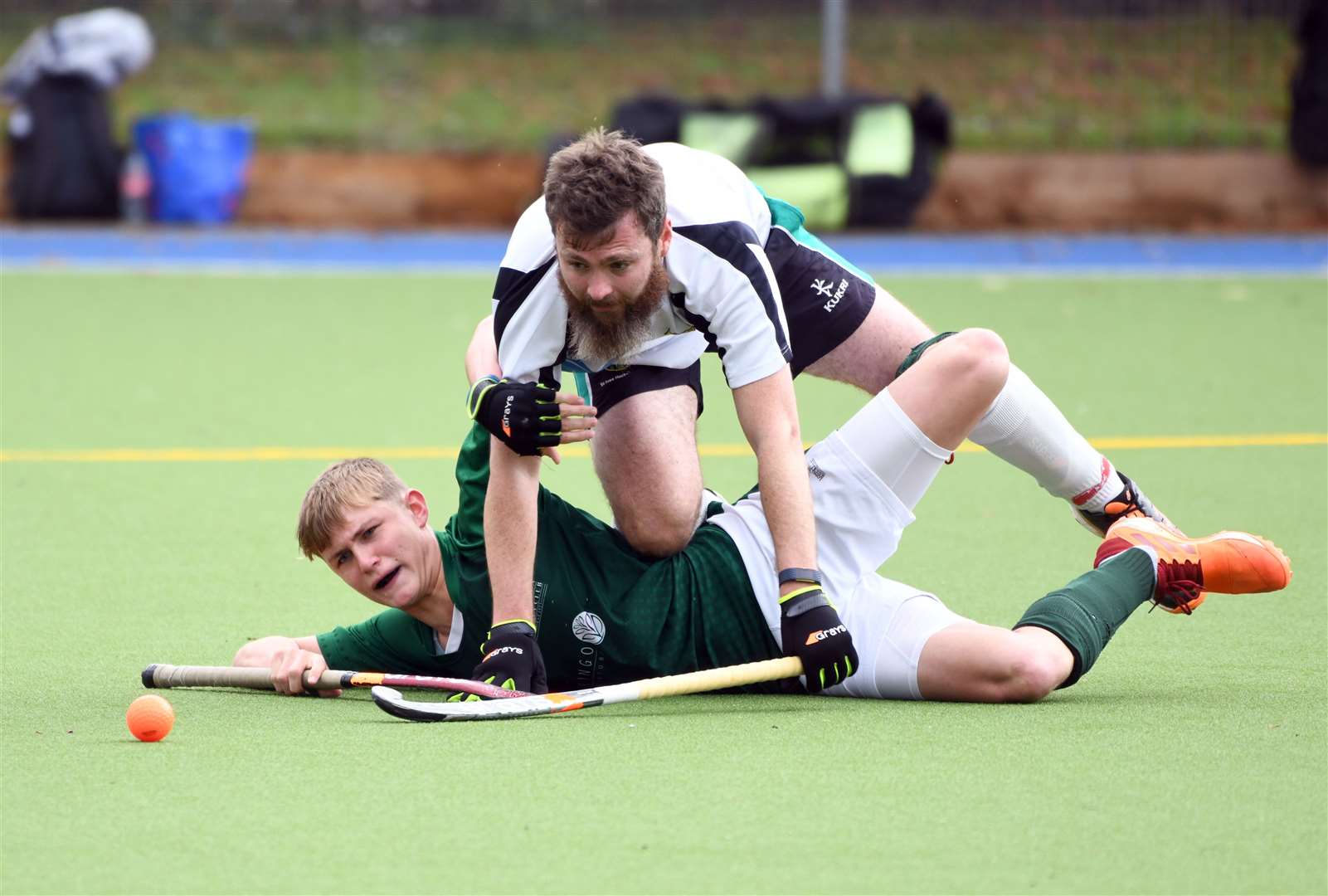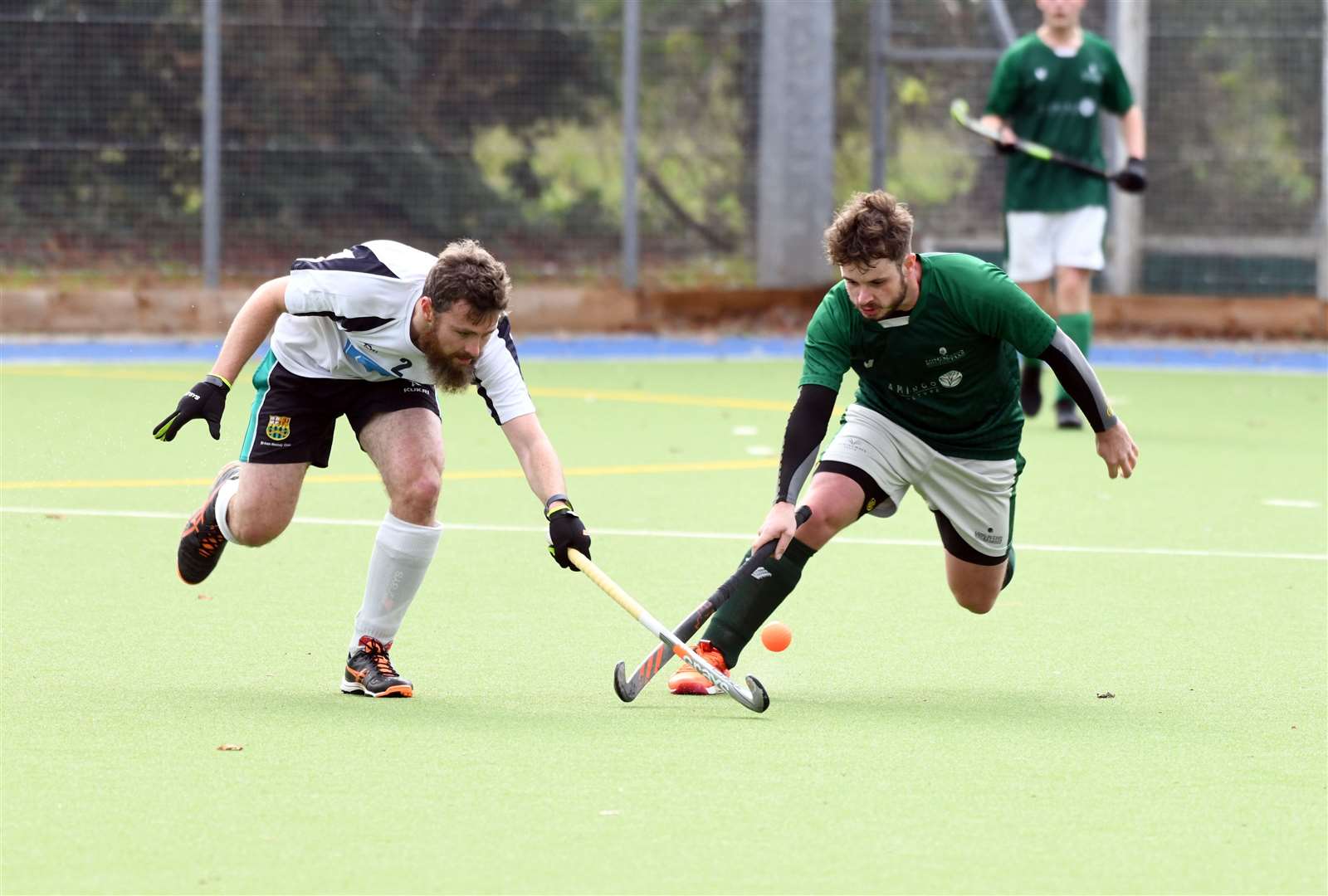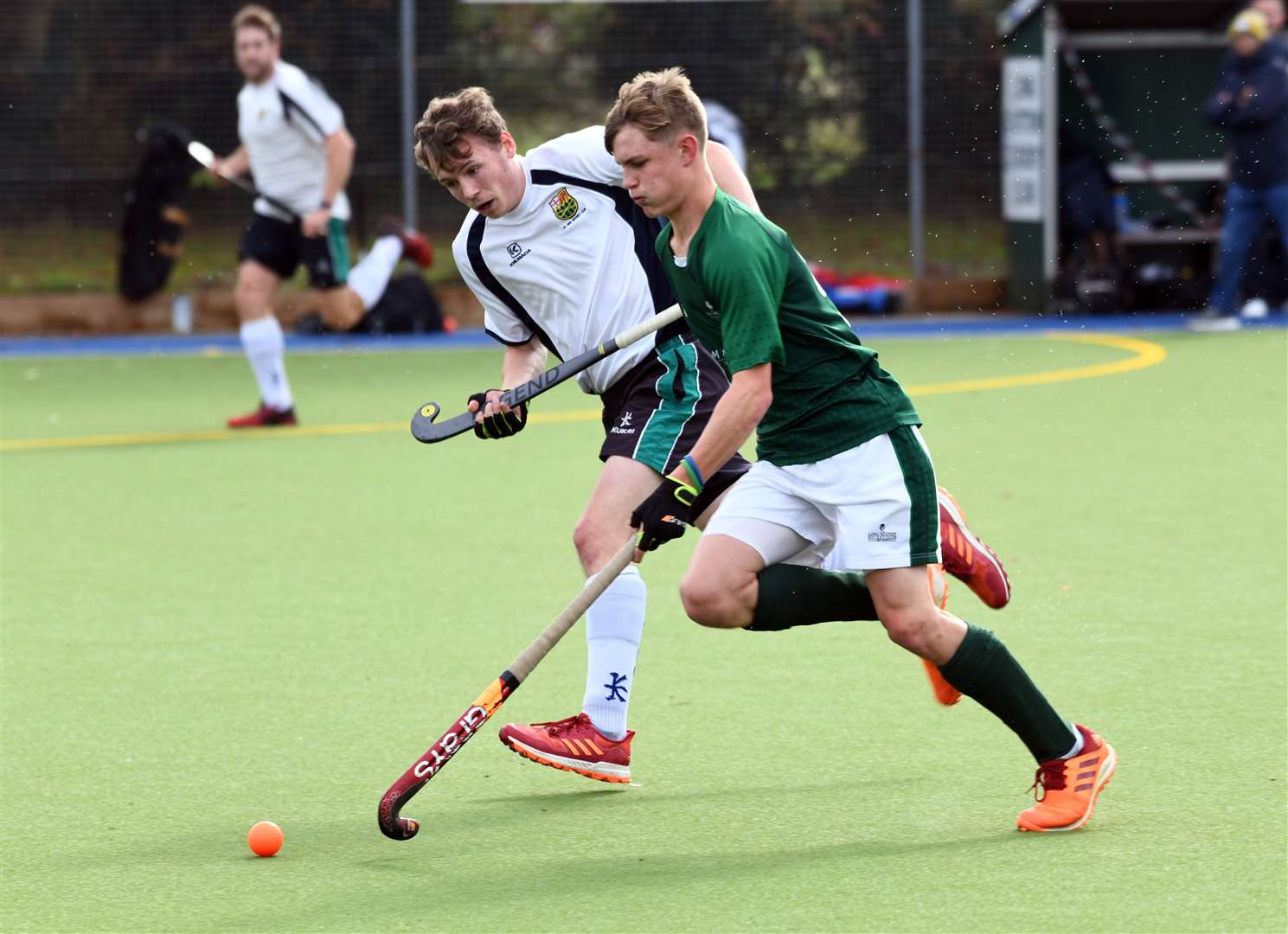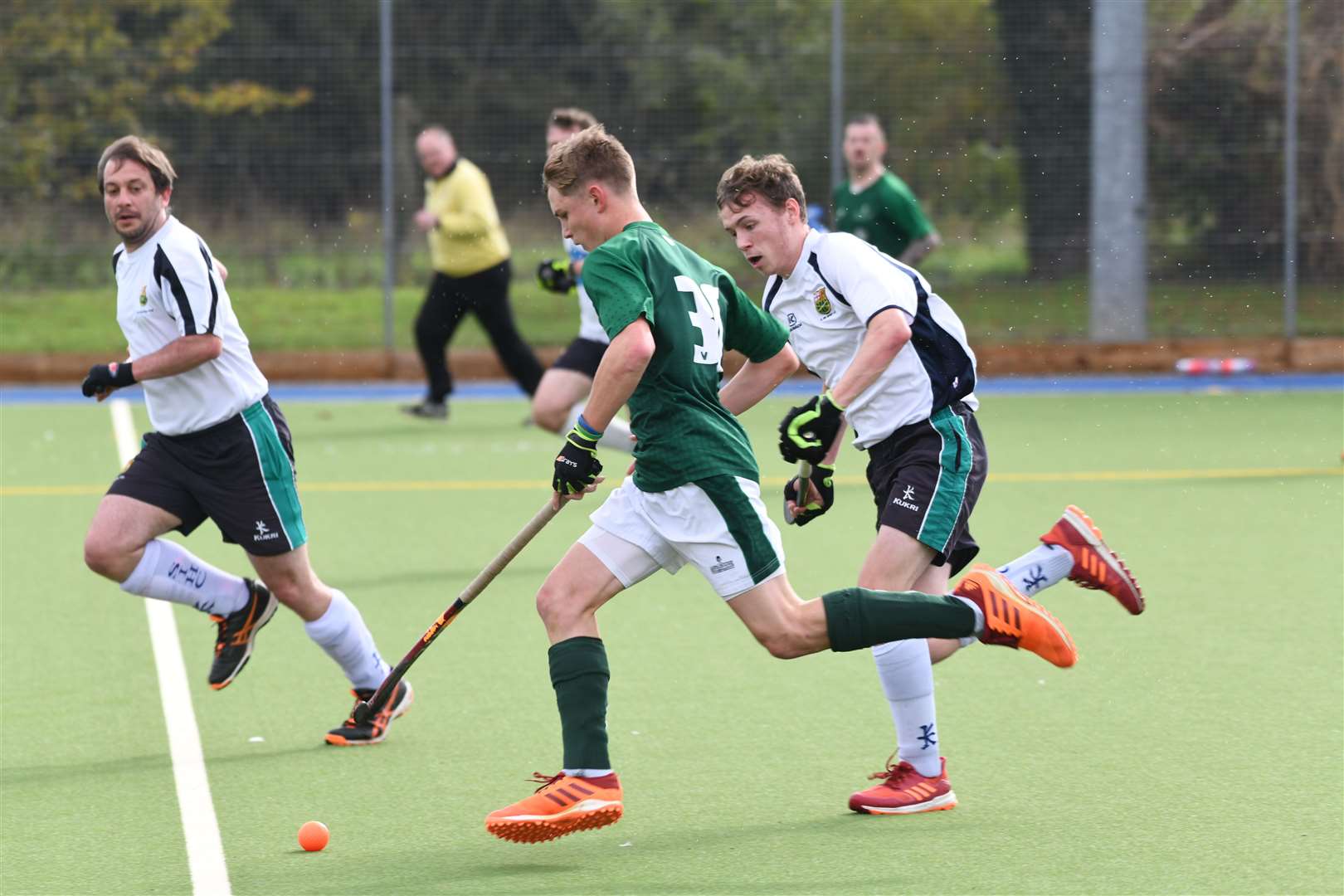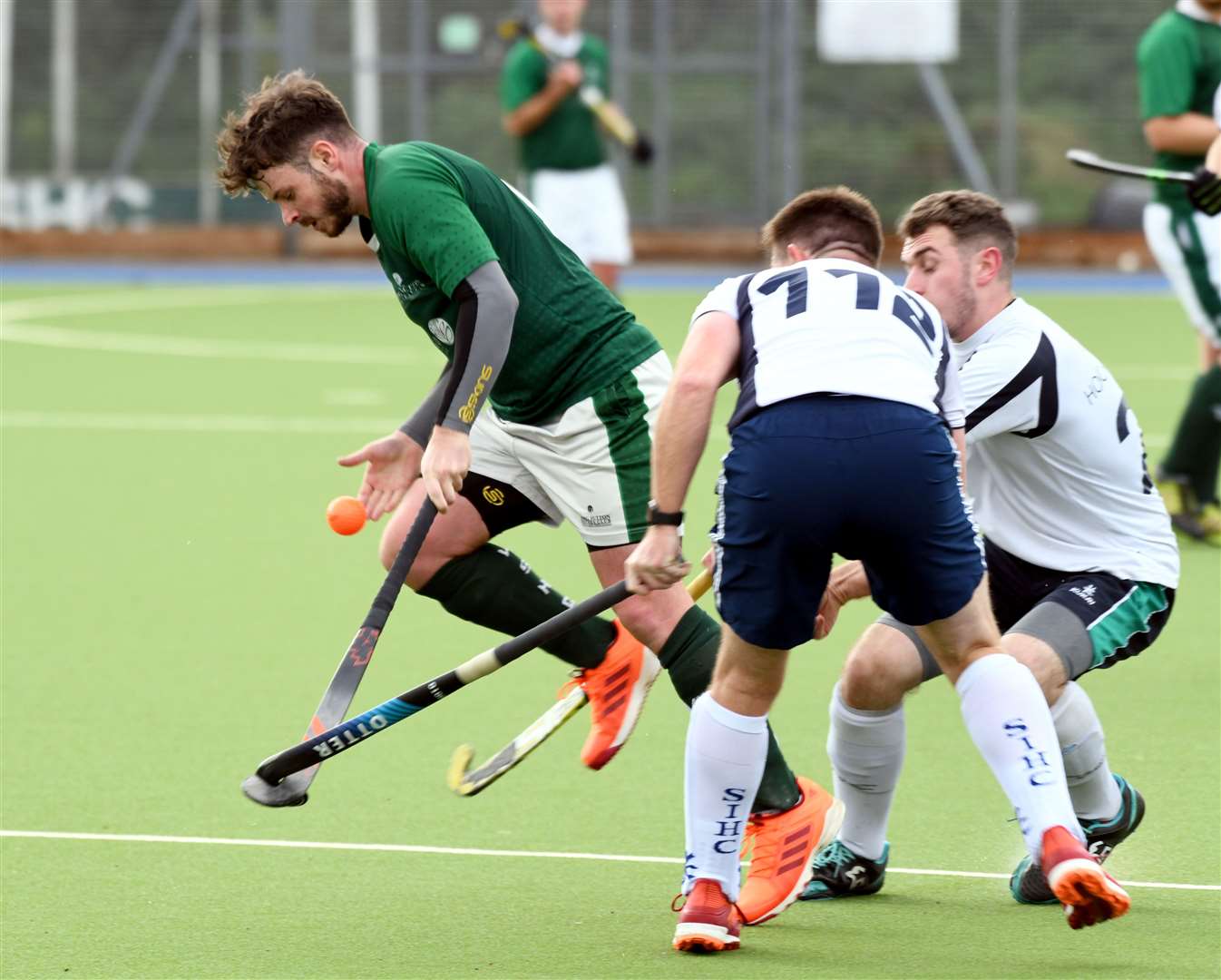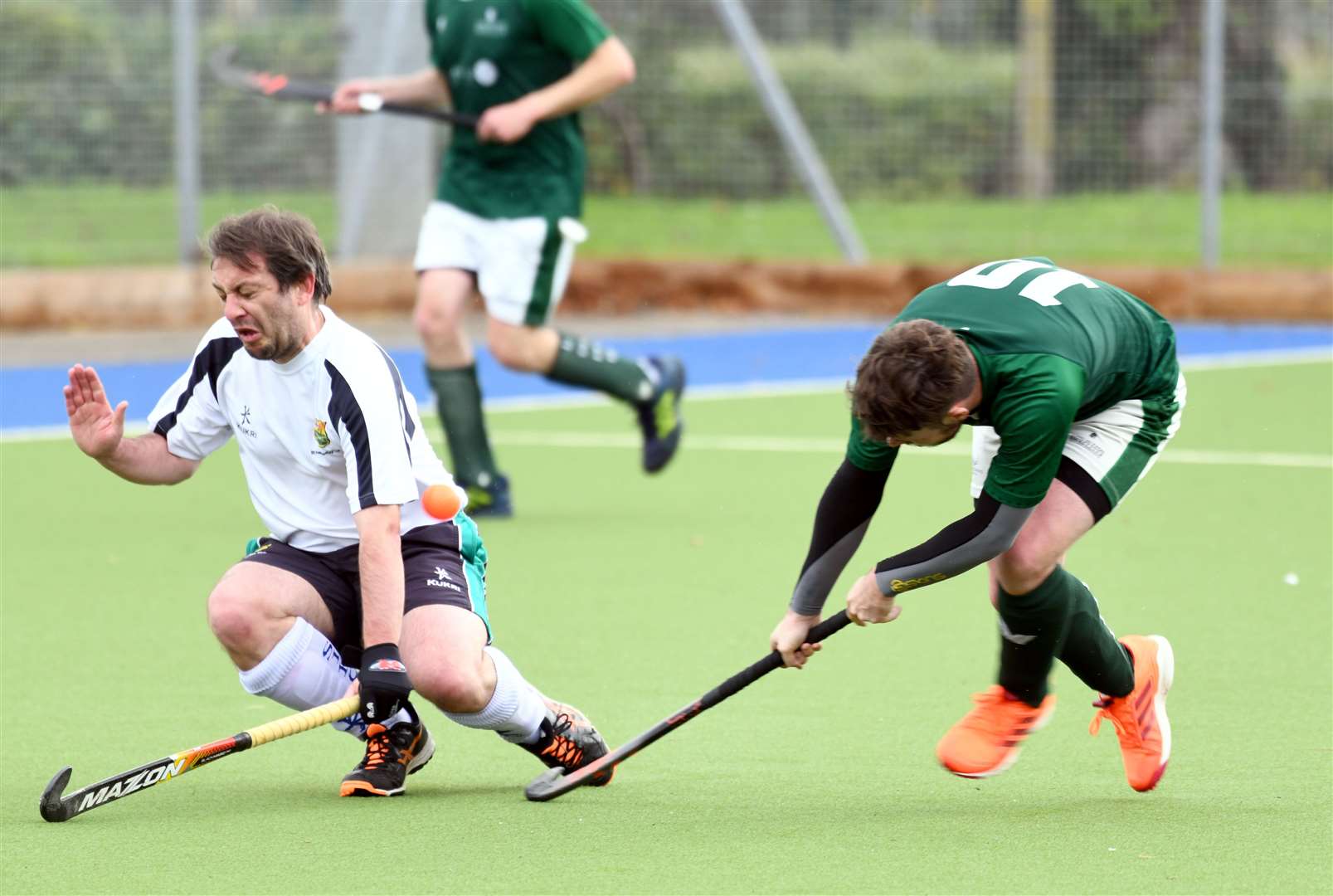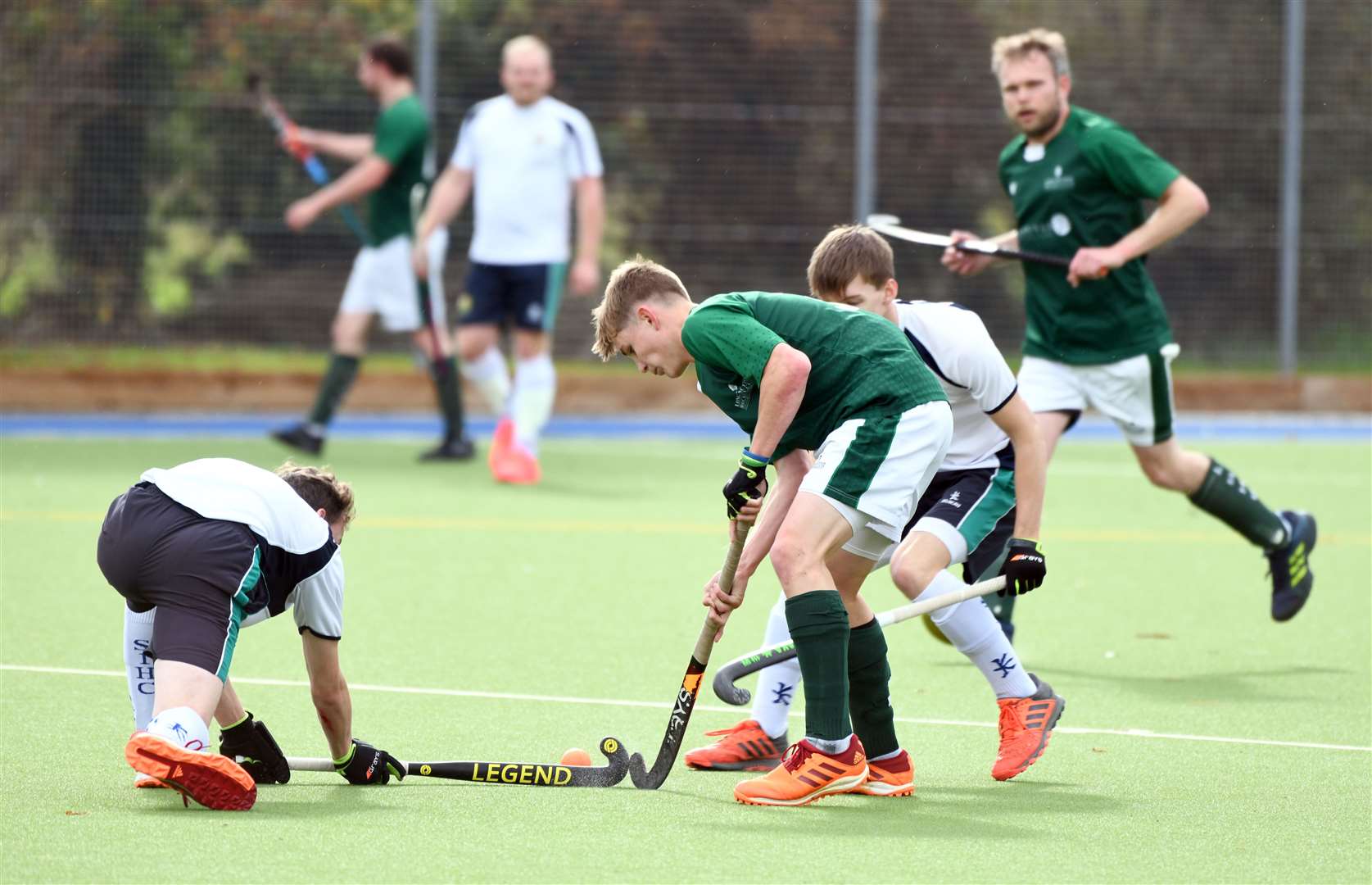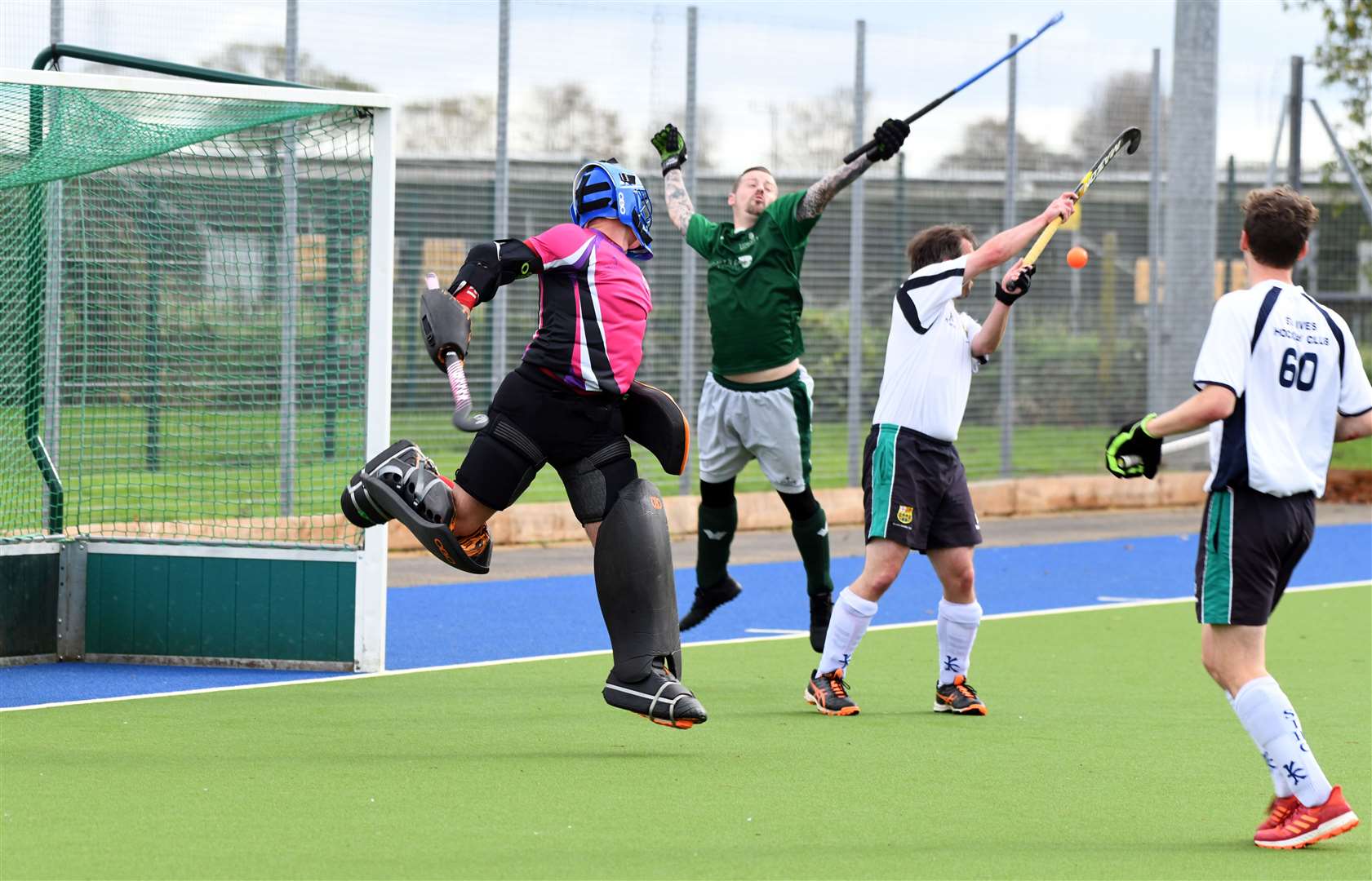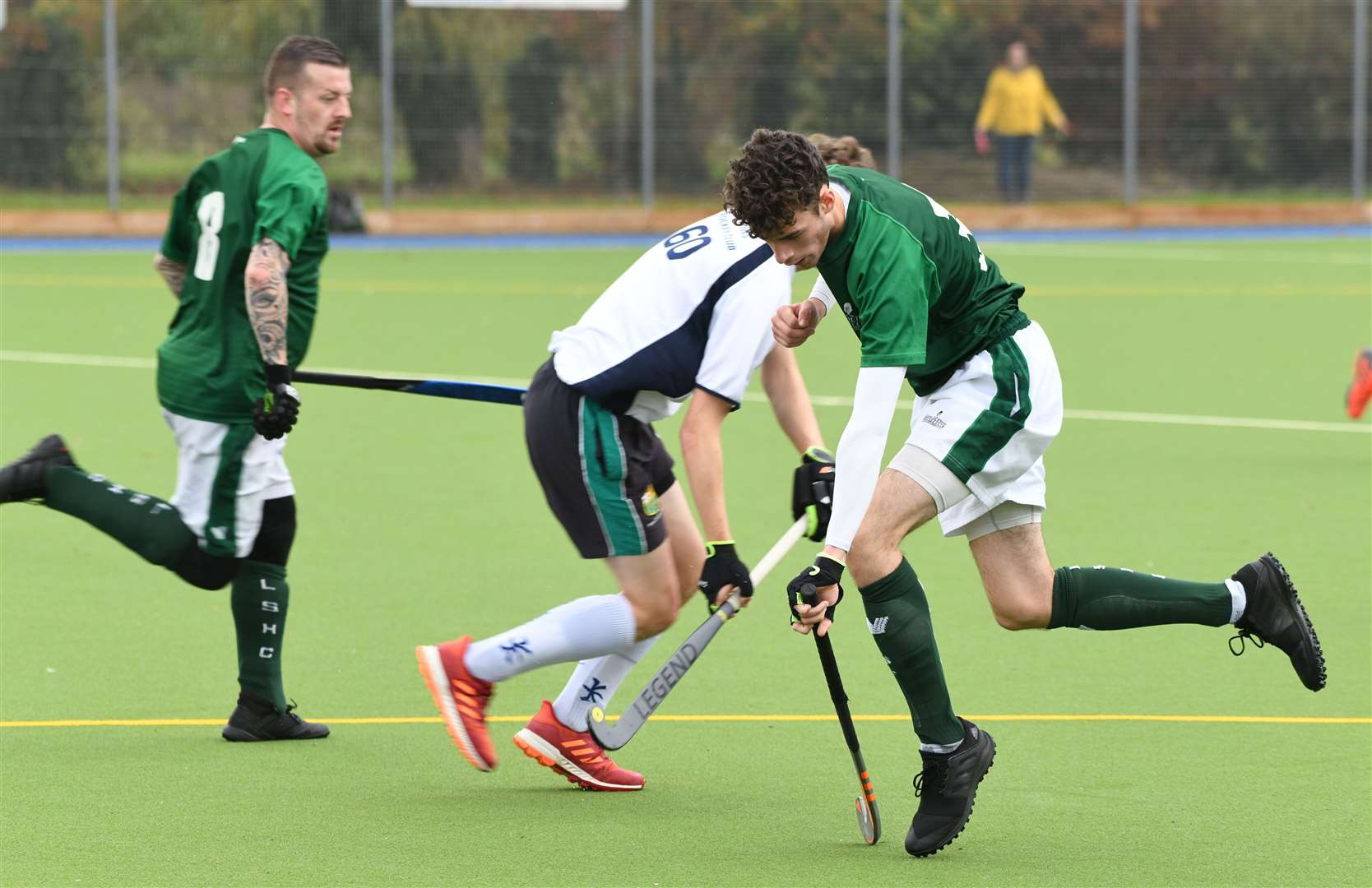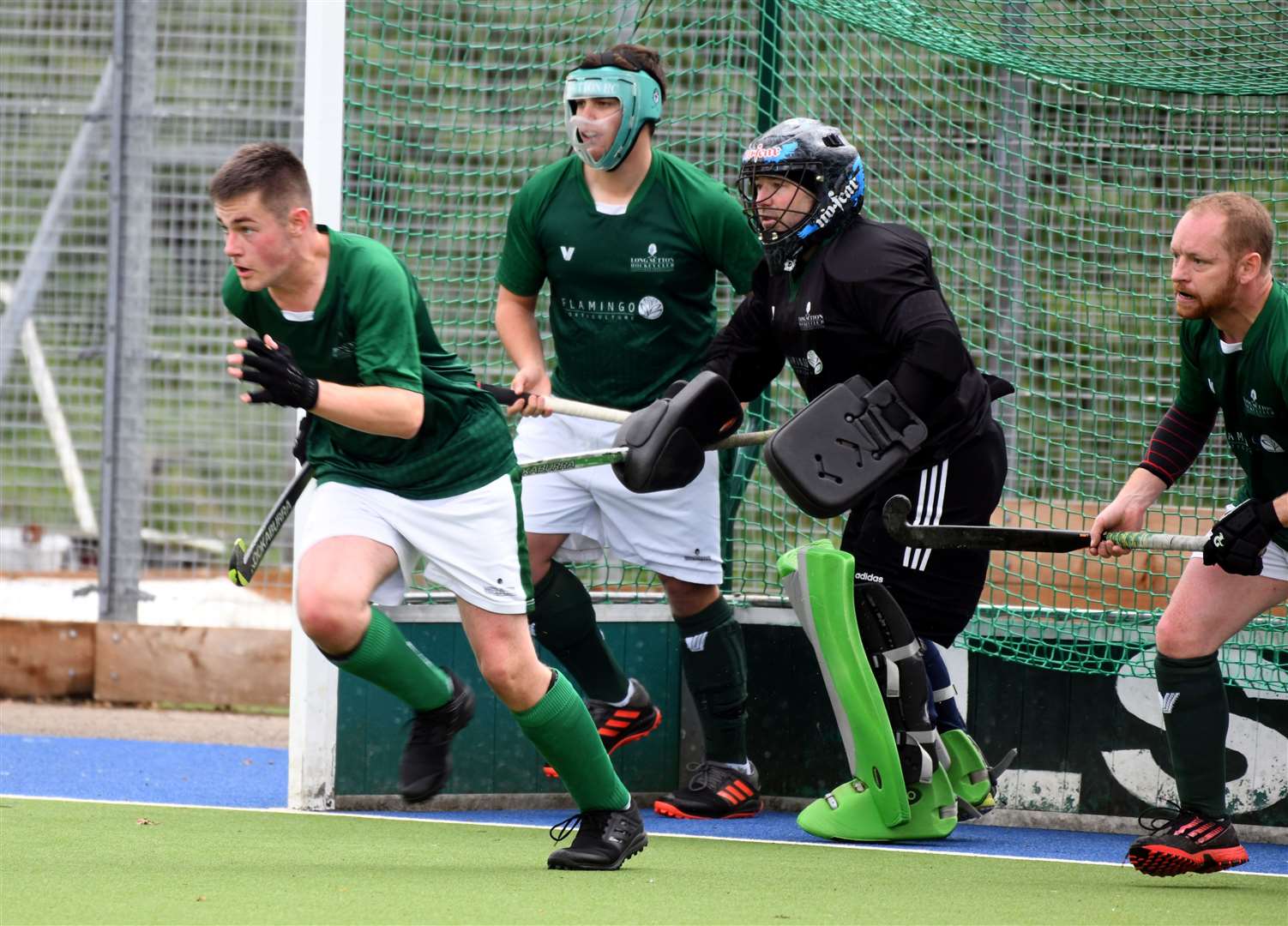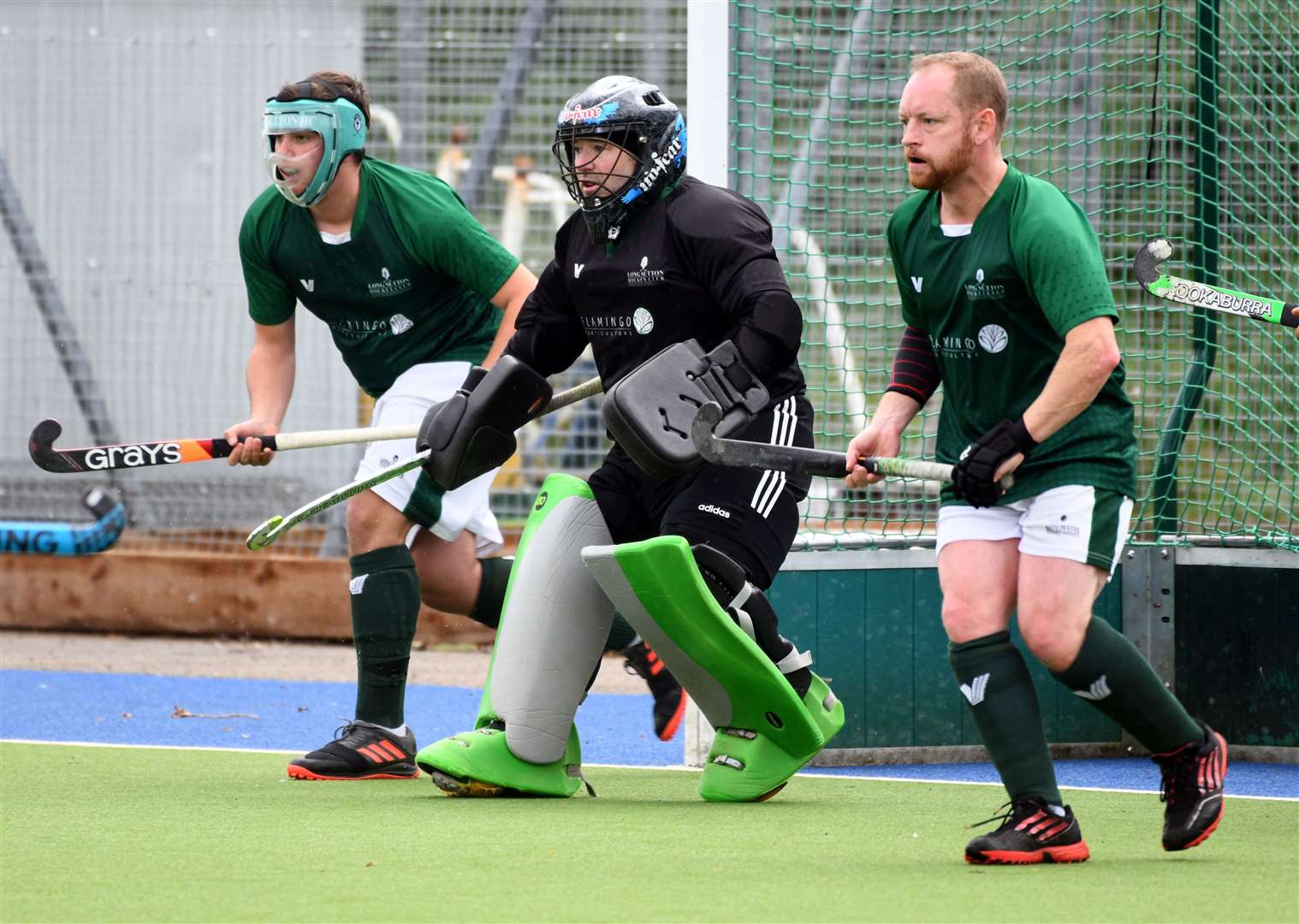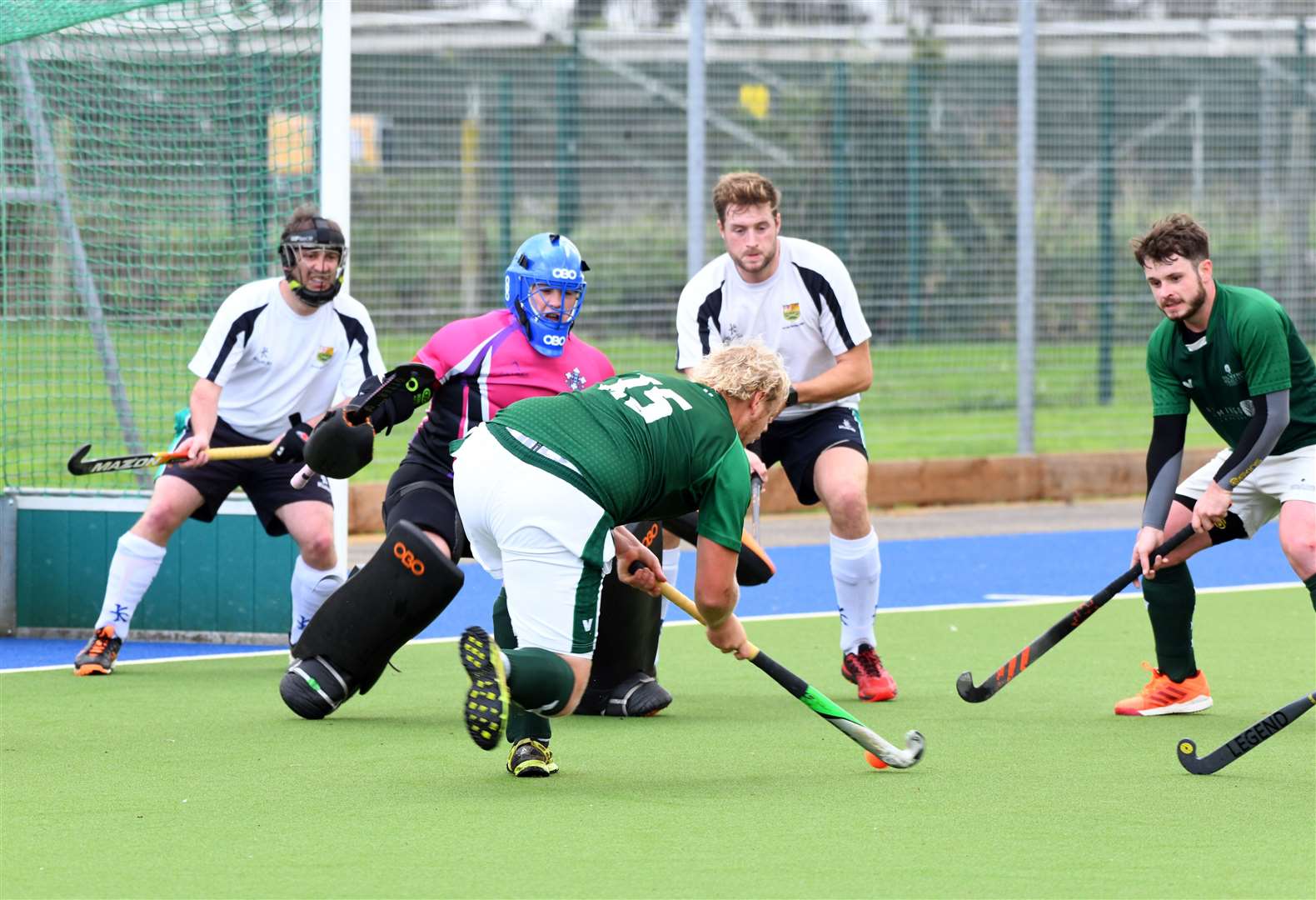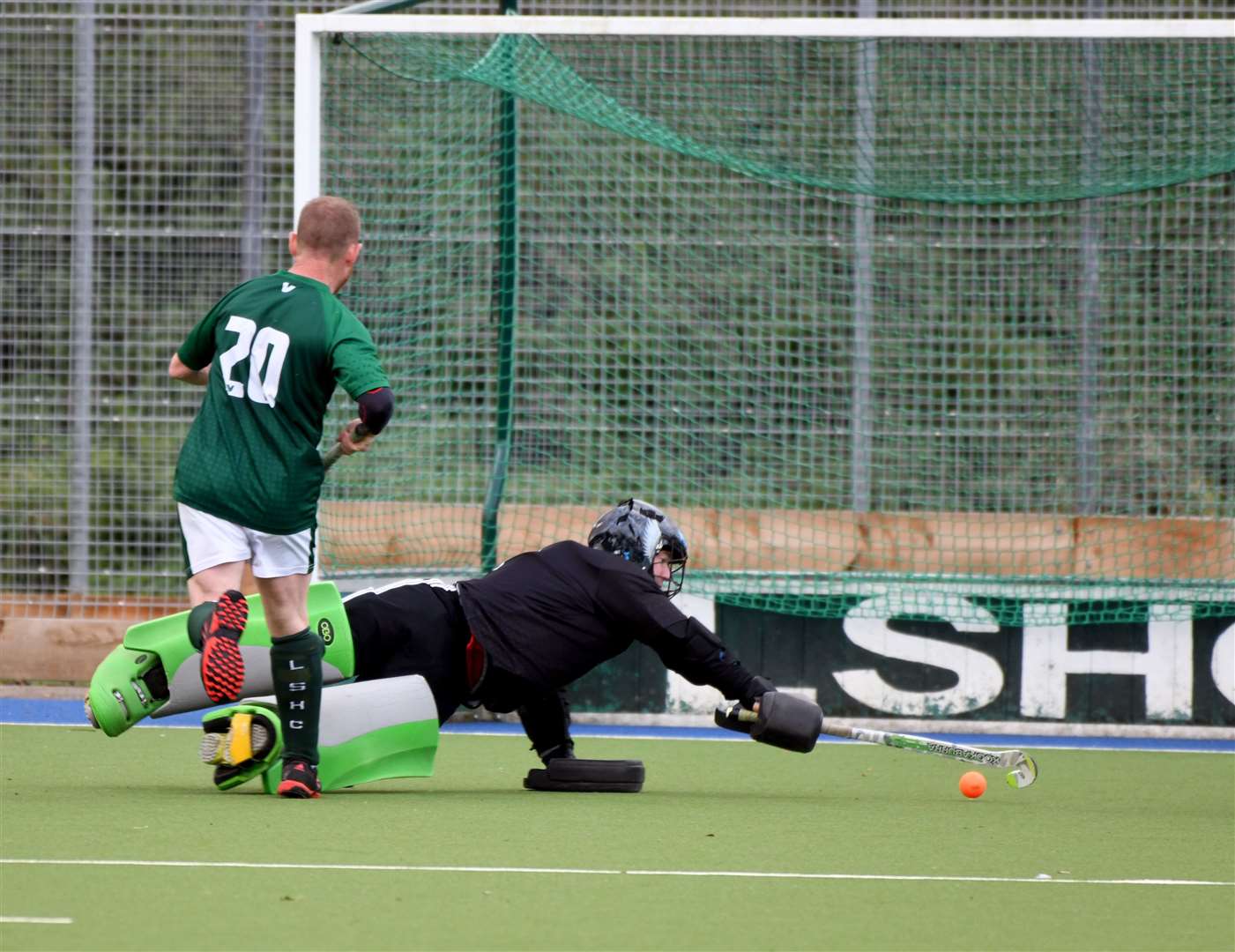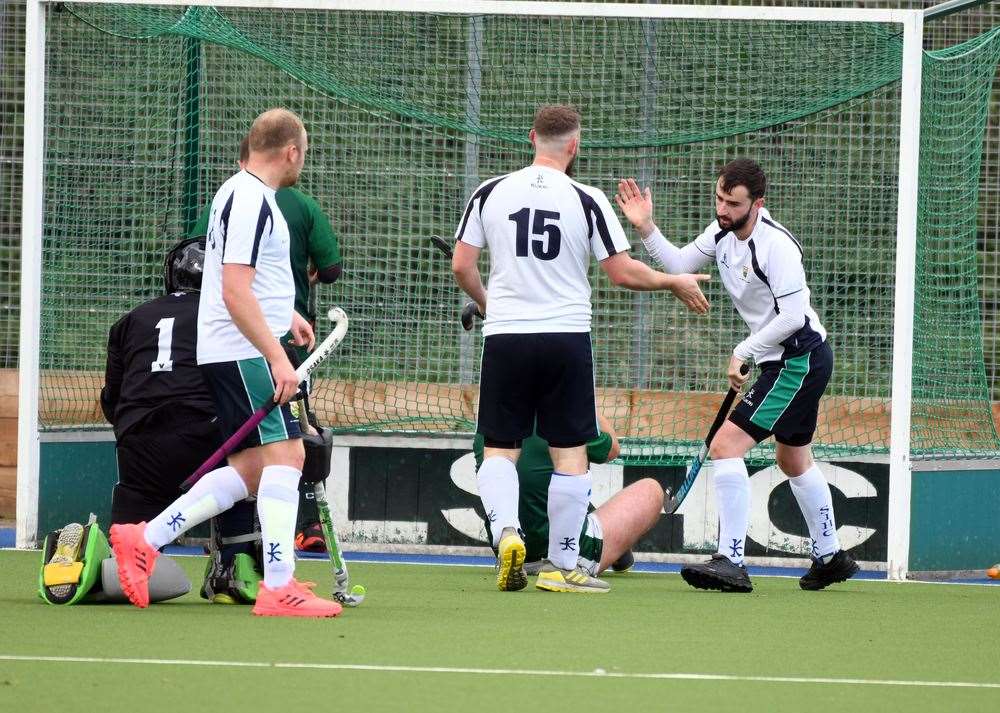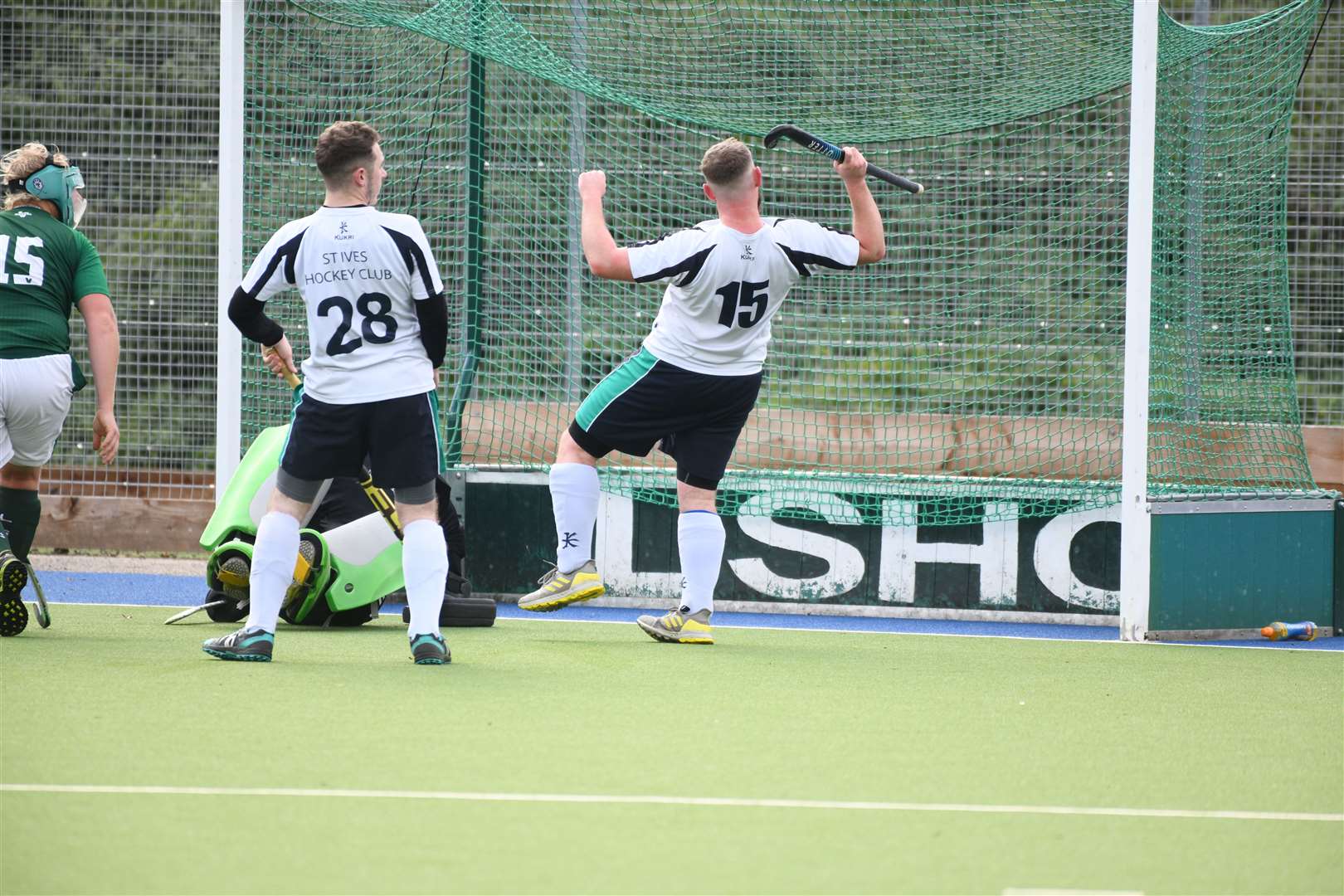 Shortly before the break St Ives won a penalty corner, through some good forward play. It was from this that they would claim the first goal with a touch at the back post.
Sutton began the second half well with some early chances again and good work from Nellis, Batten and Synnott. They equalised when Baker won the ball, galloped into the D and let off a thunderous reverse stick shot past the frozen keeper.
St Ives then flew forward with some crisp attacking play and scored twice to go 3-1up. With eight minutes left, Sutton steamed forward on the counter, the ball was played to Fyson and he carried into the D and smashed a shot through the keeper's legs to make it 3-2.
Sutton drove forward in numbers and, with two minutes to go, a penalty corner was awarded and a straight strike from Fyson equalised.
Wisbech Men's 1st 9, Peterborough 3rd 0
Wisbech bounced back in style from the previous weeks defeat with a commanding and dominant performance. Everybody was singing from the same hymn sheet and it showed as the men in red pressed high and hard and won the ball back over and over again.
Wisbech took an early lead through Lewis Jackson with an excellent finish into the net. It was soon two as Dom Stannard finished excellently from a ball crashed into the D at pace. The third soon followed as Jackson got his second from a penalty stroke after a bad foul in the D.
It was four before half time when the impressive Fred Whatling got his first of the game.
They went on the attack straight away in the second half and Whatling got his second after a slick move. The pressure and work rate was relentless and goals continued to come as Jackson completed his first first team hat trick. Danny Haynes capped off another fine performance with a well taken goal, Whatling added his third of the game and Scott Welcher capped of an excellent game by grabbing the ninth.
Man of Match was Charlie Baxter.
Wellingborough 1, Wisbech 2nd 3
The home side started strongly and Wisbech found themselves 1-0 down after five minutes after an early breakaway reverse stick strike.
Wisbech then woke up and started playing some proper hockey with short passes leading to short corners and a host of good chances being generated.
A quickly taken long corner was slipped back to Nick Osborn who smashed the ball into the D for Josh Porter to deflect home and level the score. Gary Freear continued to mastermind Wisbech's short corner routines and patience was rewarded when Porter bundled a second in from the near post, leaving the score 2-1 at half-time.
Wisbech started strongly in the second half but then allowed the home side back into the game with a number of fantastic saves being required from Wisbech keeper, captain and man of the match Kevin Shippey.
Freear's short corner strike was too good for their keeper and resulted in a third for Wisbech to seal the win.
Wisbech 3rd 0, Peterborough 5th 4
Wisbech started the stronger at a sunny Harecroft Road and superb link up play was on show from Olly Mitchell and Matt Esser.
However, simple errors from Wisbech gave Peterborough the opportunity to take the lead. Wisbech were clearly rattled and Peterborough soon took command in the game, adding two goals to their tally to make it 3-0 at the break.
To the credit of Wisbech, they came out in the second half the stronger side, constantly banging on the door of Peterborough through good work from Joshua Bowers, Brodie Ellis and George Gowler.
A flurry of chances followed, but Wisbech were unable to convert and Wisbech were unlucky to concede again. Man of Match was Jason Thomas.
Long Sutton 3rd 3,Wisbech 4th 1
Wisbech started the stronger and found a lot of space, making several chances up front and won a few short corners. The result of one of those saw Jonathan Garwell popping up in the D to put Wisbech in the lead.
A high ball into the D gave Sutton their equaliser and they were then awarded a penalty flick which was calmly converted to make it 2-1 at half time.
The second half saw end to end stuff before Sutton were awarded another penalty flick which was also put in the net.
Wisbech Man of Match Robin Middleton.
Horncastle Ladies 1st 0, Wisbech 4
Wisbech started brightly but chances were proving hard to come by. The defensive unit of Nat Ward, Issy Oldershaw-Ellis, Katie Dunn and Beth Rosier were handling the Horncastle forwards which meant that anything coming towards Emily Thomas in goal was a half shot at best and off target most of the time.
Gallery1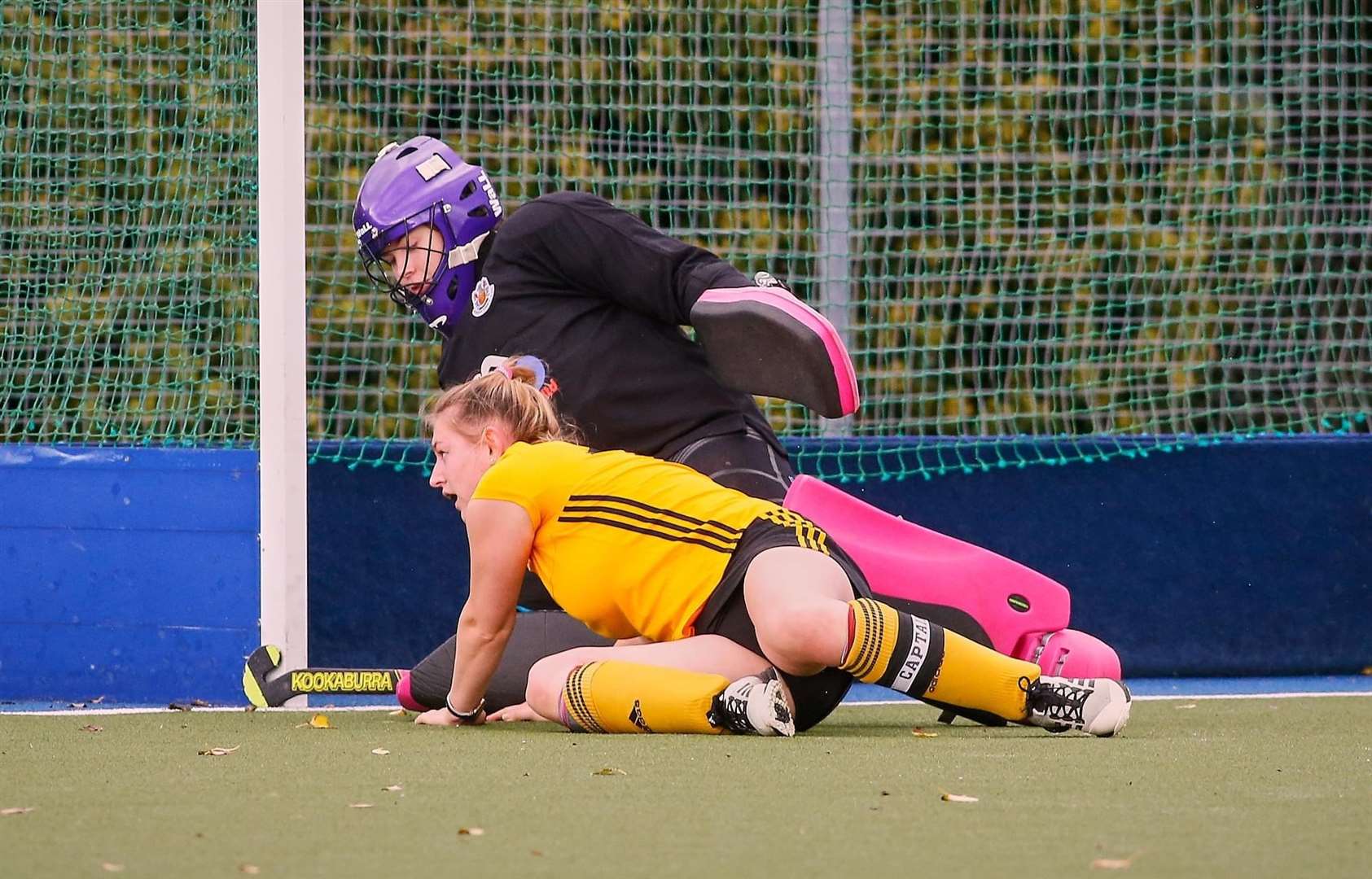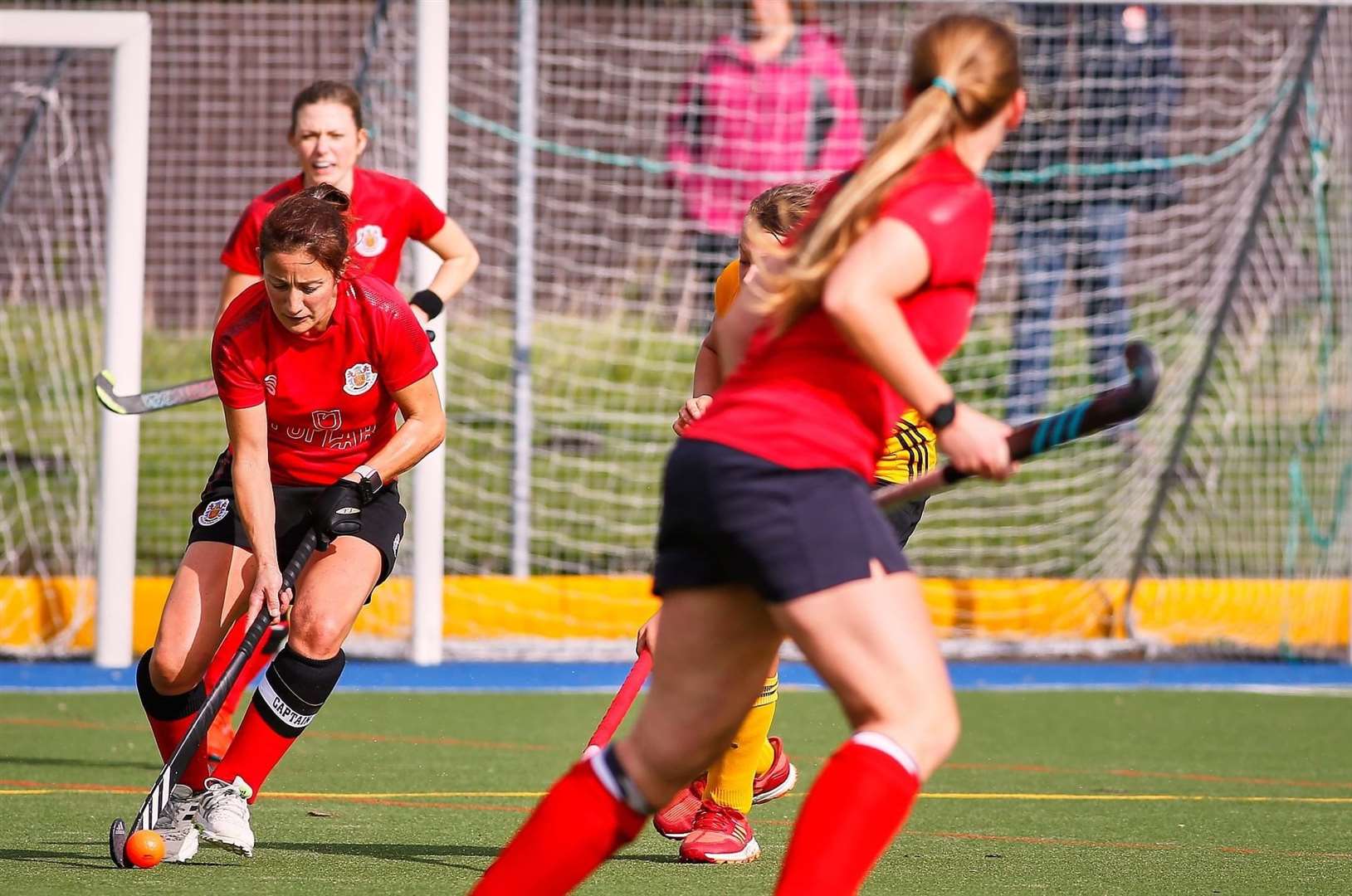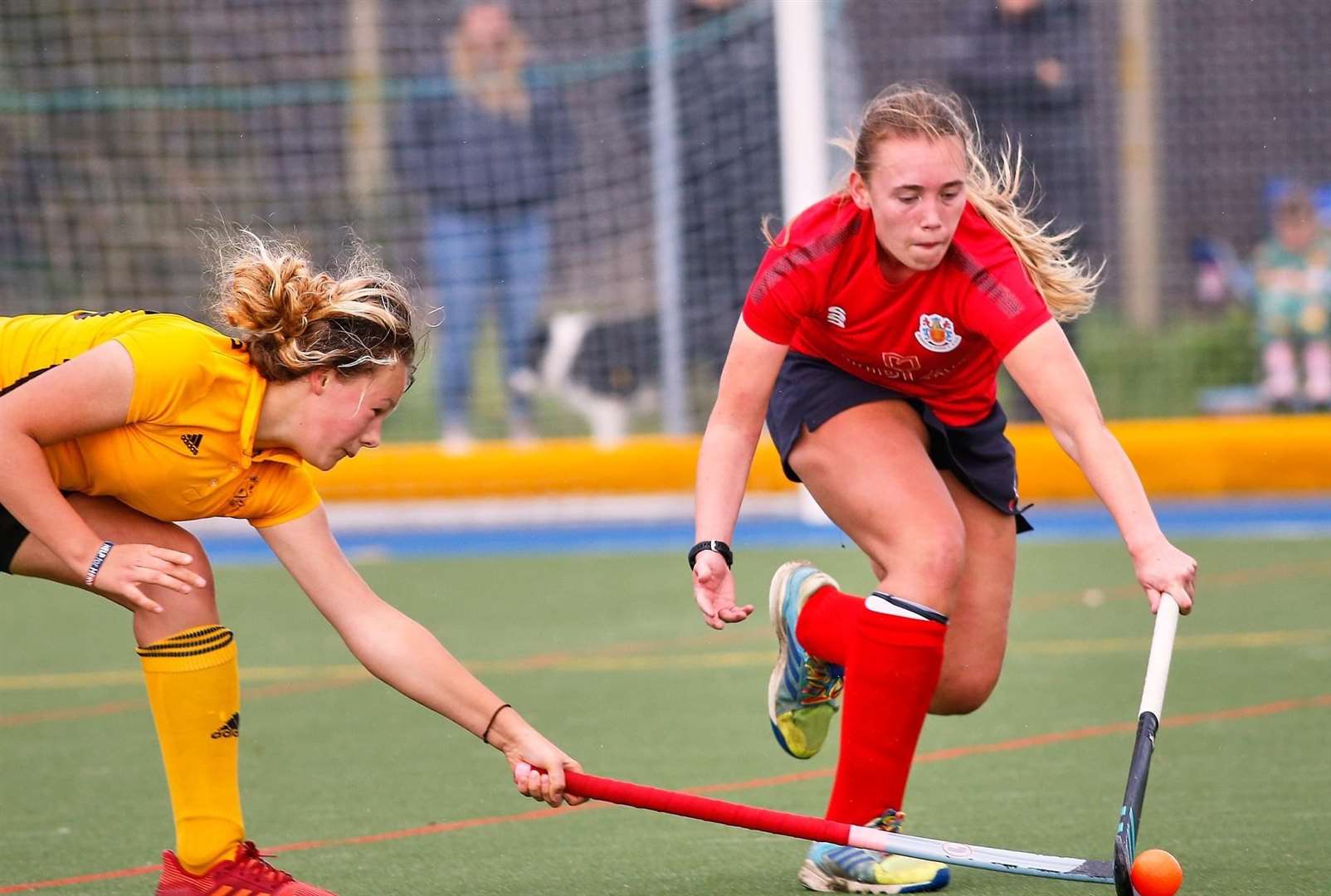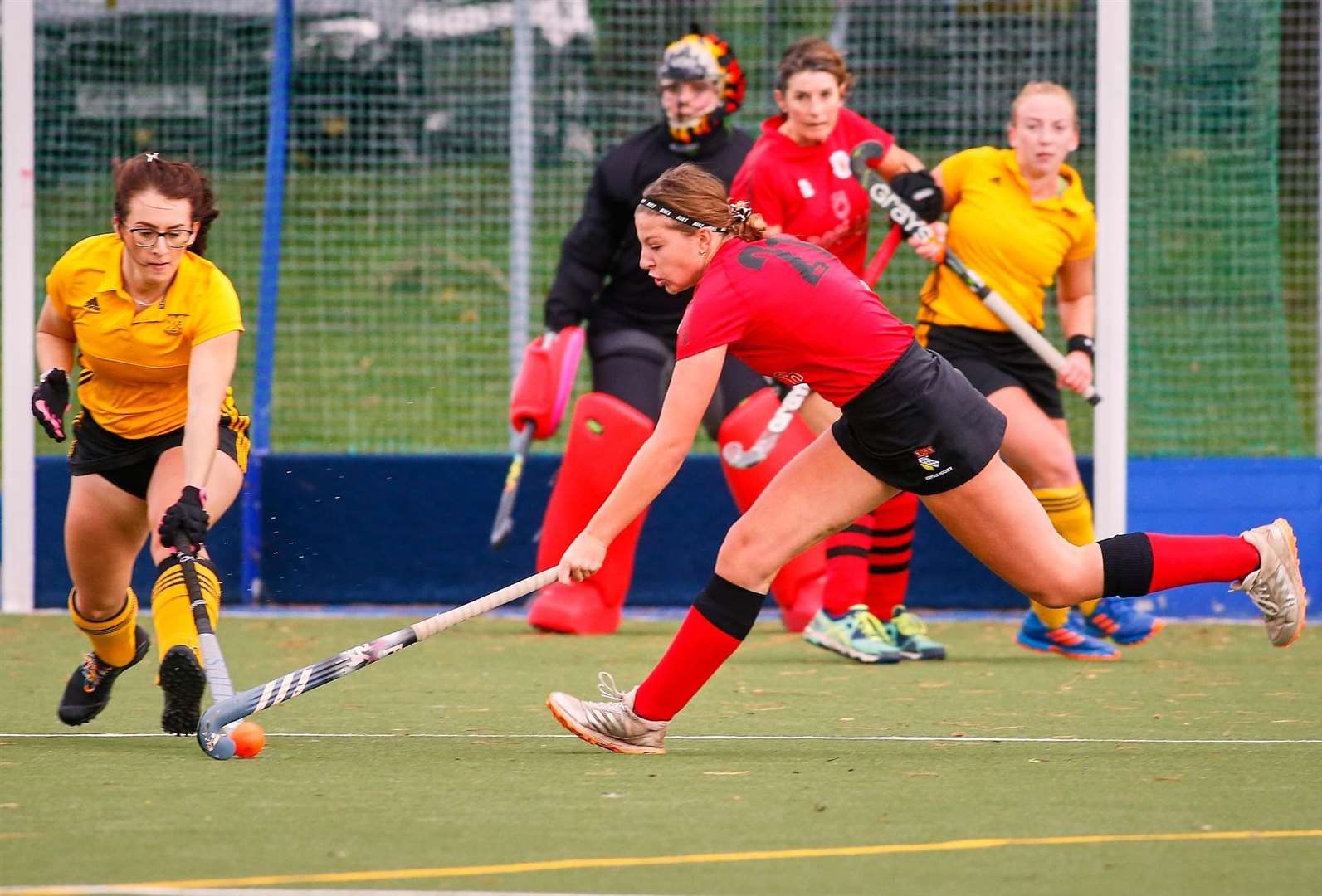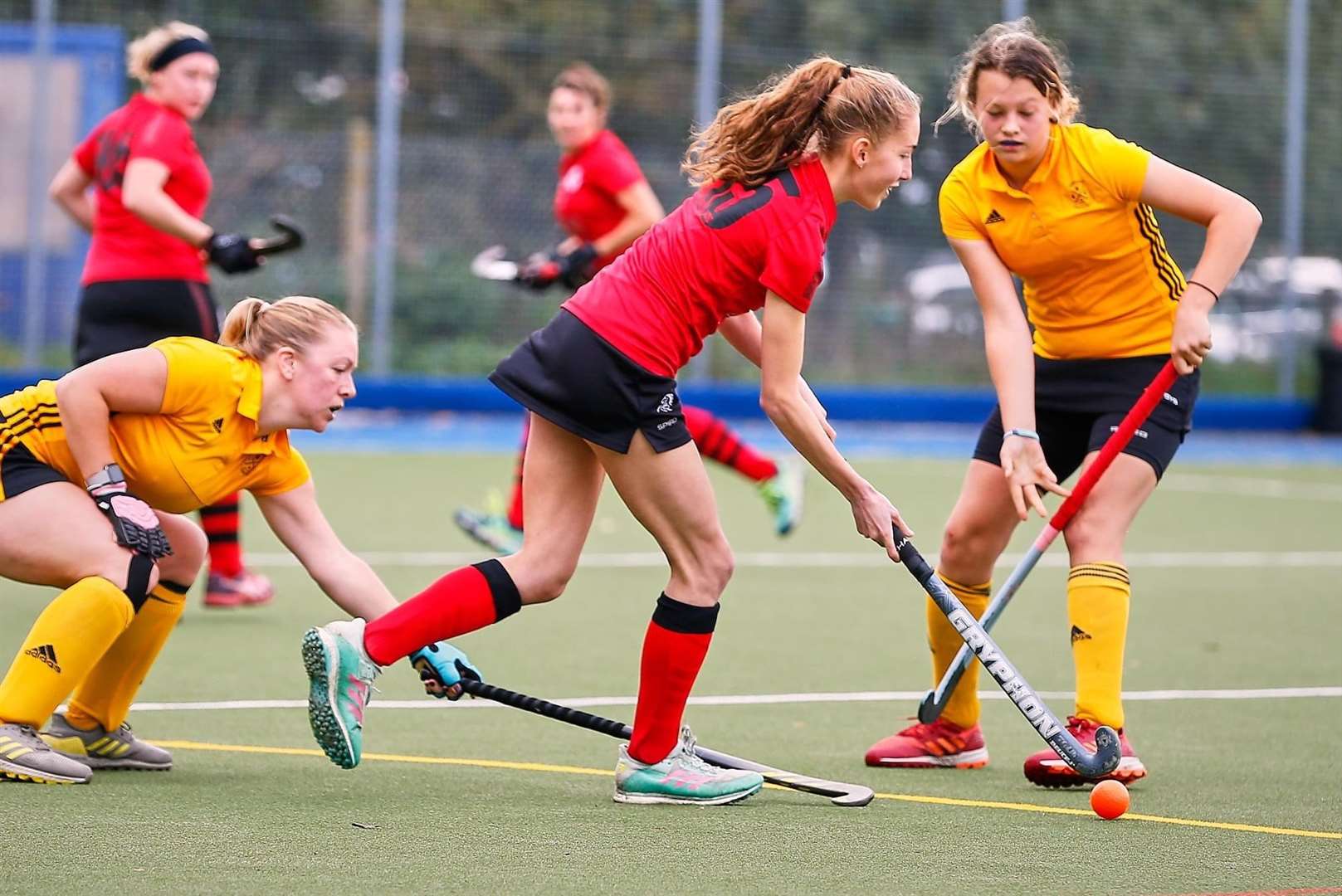 Wisbech started to create chances of their own and just over the midpoint of the half, Joey Gomm found herself in space in the D. Her shot came down off the underside of the bar and the keeper scrambled it out of the goalmouth. Unfortunately for the keeper, it found Ellie Padmore, who collected the ball and calmly slotted past the keeper on the angle.
Wisbech now had the bit between their teeth and the midfield of Jo Bland, Laura Overland, Hannah Strickle, Georgie Dunn and Amber Scott were cutting off the supply forward.
After the break, slick running from the forward unit of Izzy Pope, Jane Peggs, Ellie Padmore and Joey Gomm exposed holes in the home defence.
Wisbech forced a short corner and the ball rifled into the bottom corner for Player of the Match Beth Rosier to score her first of the day. This settled the travelling team and they started to play the hockey which has seen them win the previous two matches.
A third goal was always on the cards and it came with a move involving quick passes between Georgie Dunn and Jo Bland led to Dunn passing it to Joey Gomm who scored.
The fourth goal took everything from training with the ball being worked well down the right-hand side by Katie Dunn and Hannah Strickle, who passed it inside to Georgie Dunn on the 25. She saw the space and passed it through to Beth Rosier who calmy picked the ball and smashed it in to make it 4-0.
Pelicans 3, Long Sutton Ladies 1st 0
Sutton started brightly and took the game to Pelicans but with almost their first attack,Wallis in goal was nutmegged and it was1-0.
The visitors began to get themselves back into the game, with the midfield of Jones, Emmy Gittins and Katie Collingwood-Smith using their pace to feed the ball to forwards Baker and Connie Gittins.
However, they found the Pelicans kKeeper in fine form and were unable to convert, despite winning a number of short corners. With the half closing out, things got worse for Sutton, after a bit of a scramble in the D, a fierce shot from a Pelicans player took a wicked deflection from the stick of Baker senior, this time leaving Wallis no chance.
Pelicans got a third after the break when Wallis made a good save and the rebound was turned in.
Sutton were awarded a penalty stroke when a goal-bound short corner was stopped by the leg of a Pelicans player. New stroke taker Sullivan confidently stepped forward but hit the ball high and wide.
Player of the match went to Emmy Gittins for her non-stop, energetic running.
Wisbech Ladies 2nd 4, Horncastle 2nd 0
Wisbech were soon on the score sheet through Emma Baker after some great team play.
Baker got her second early in the second half, and Sam Pritchard added to the tally. A great interception from Player of the Match Harriot Bateman saw her strike the fourth goal home.
Long Sutton Ladies 2nd 0, Spalding 3rd 0
Spalding started strongly but found a resolute defence of Julie Skate, Lucy Smith, Jayme Hunt and Claire Smith, who were mopping up everything thrown at them, ensuring that nothing got through to reserve keeper Wallis.
With a midfield of George Synott, Lotti Dack, Charlee Leuty, Emma Grosvenor and Wendy Canham covering every inch of the astro, Sutton began to build attacks of their own, looking for the forward running of Imogen Cooper.
After the break, Spalding continued to throw everything at Sutton, but when they did beat reserve keeper Wallis on one occasion, they found Jayme Hunt in no mood to allow a goal.
Sutton could have taken the lead when Lynne Braginton found herself one on one with the keeper but she was not able to convert.
Player of the match went to Charlee Leuty for her tenacity in the tackle.
Haverhill 2nd 1, Wisbech Ladies 3rd 1
Good organisation and passing play soon paid off as Wisbech were awarded a short corner which Nancy Davies converted with a crisply struck shot.
The team built on their training sessions and held the press brilliantly, keeping Haverhill stuck in their own half. Olivia Jackson worked her socks off in the centre of midfield with some excellent link up play with Oliwia Bowlka, whose speed was too much for Haverhill's defence. Wisbech held on to the lead going into half time break.
Wisbech started the second half well with some good runs forward from left back Hetty Hoyles, and their pressure paid off with several short corners but Haverhill's keeper made some good saves.
A rare Haverhill attack saw them make it to Wisbech's D and a penalty flick was converted.
Joint Players of the Match were Oliwia Bowlka for her excellent forward runs and Olivia Jackson for calm, positive play in midfield and good distribution of the ball.
---
---