Busy weekend for March, Three Counties and Wisbech runners
---
Published: 11:38, 22 June 2021
|

Updated:
11:39, 22 June 2021
---
---
---
The government may have pushed back some restrictions for four weeks but that did not stop 30 Fenland Running Club members competing in relays, triathlons and charity events.
Carol Bowett and Steve Bennington took on the mighty 'P24 – The Longest Day' for Callum Pite's Smile charity for children with cancer.
Starting at 8am, they had to run one mile on the hour, every hour for 24 hours. Carol and Steve stuck to their plan of 2.4 miles per hour, two miles per hour then settling in for one mile per hour for the last 12 hours, covering a whopping 40 miles with no walking.
Gallery1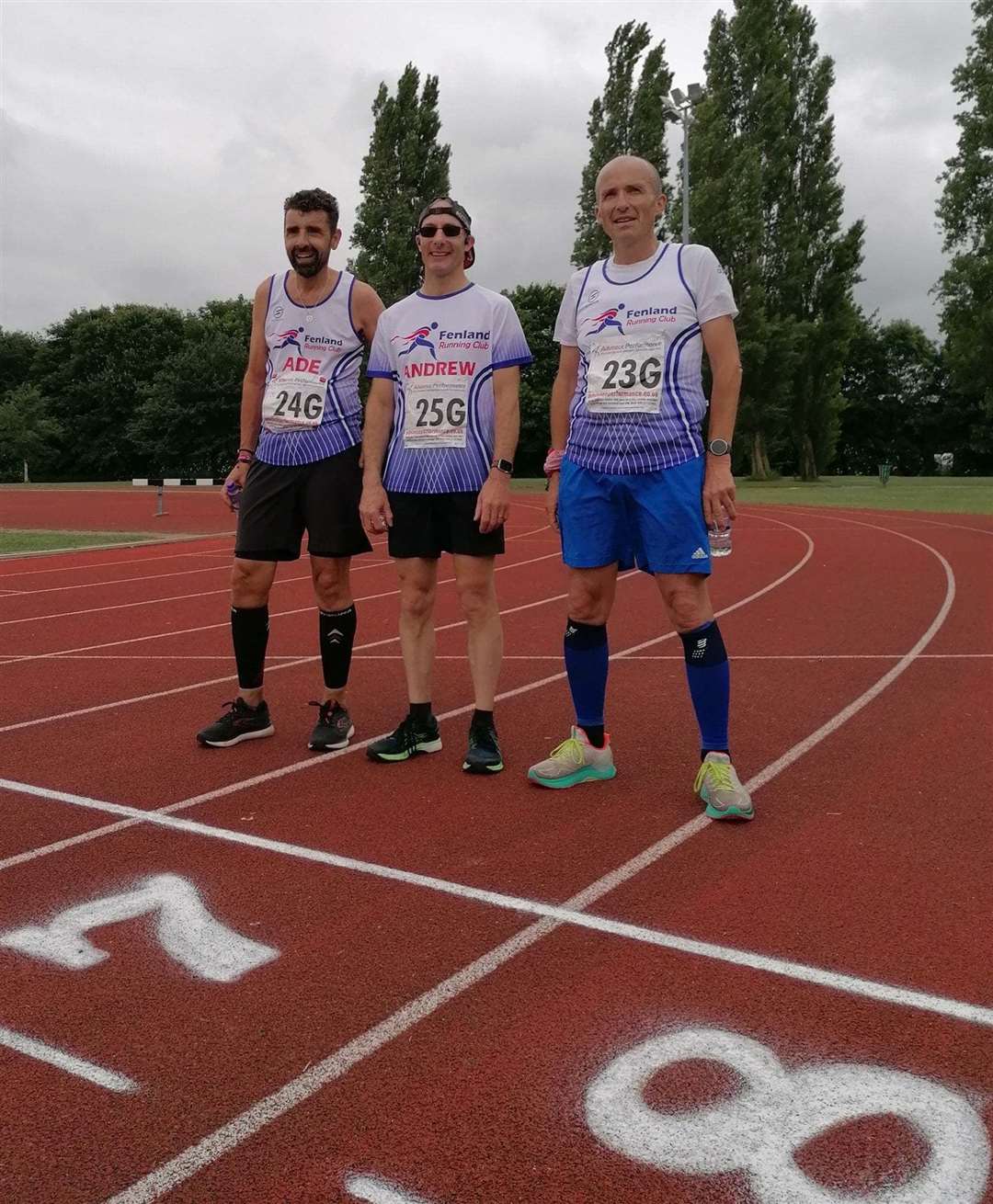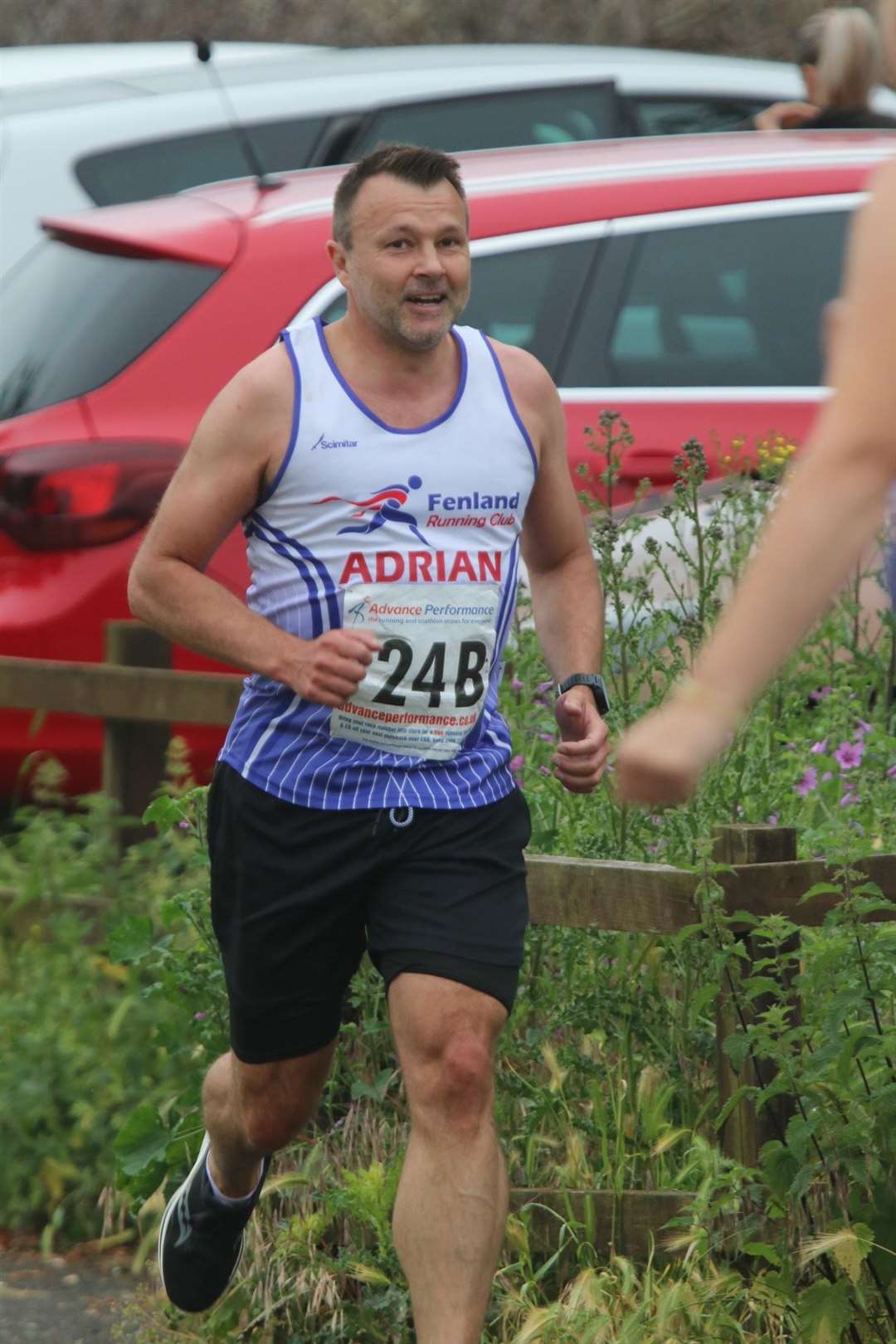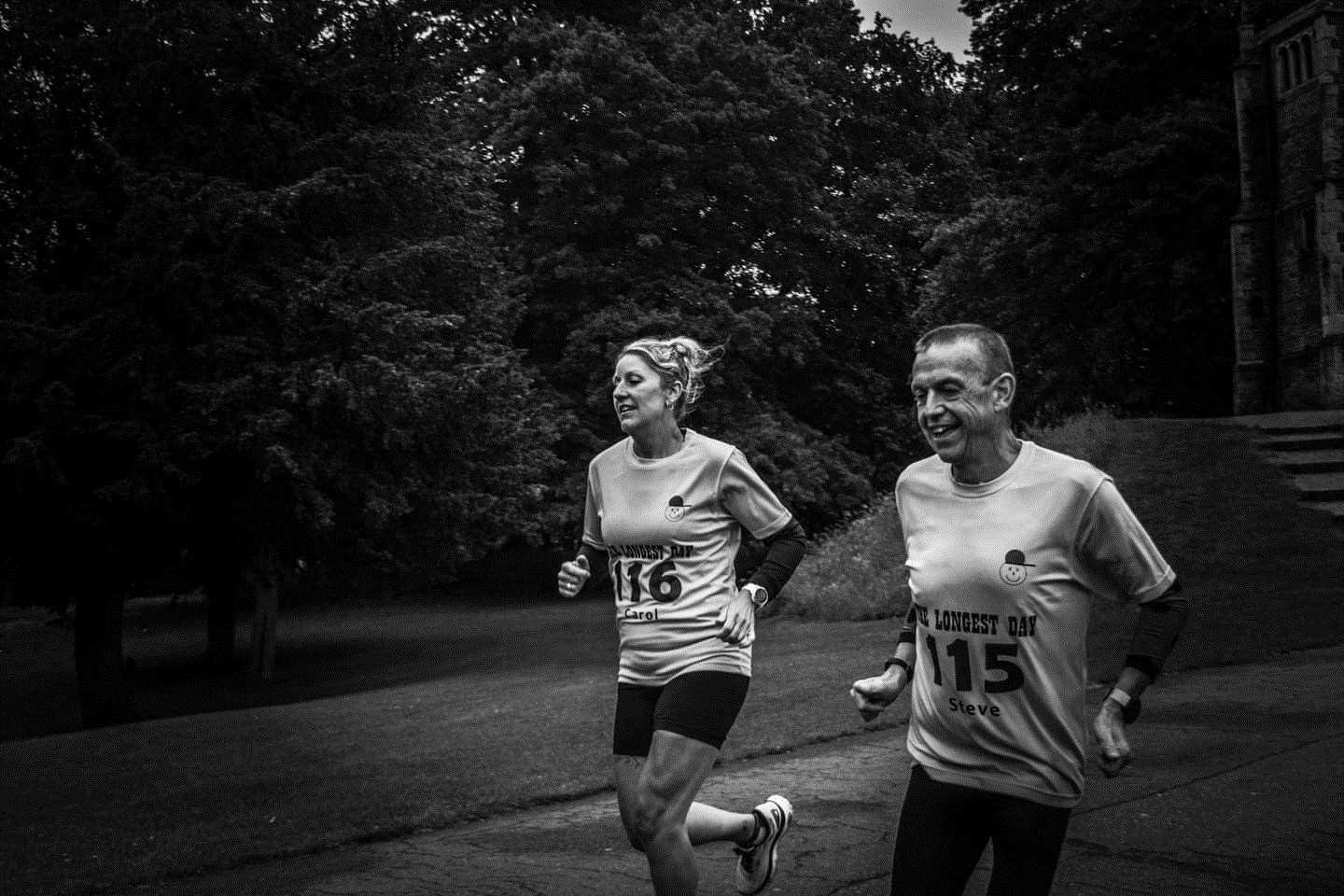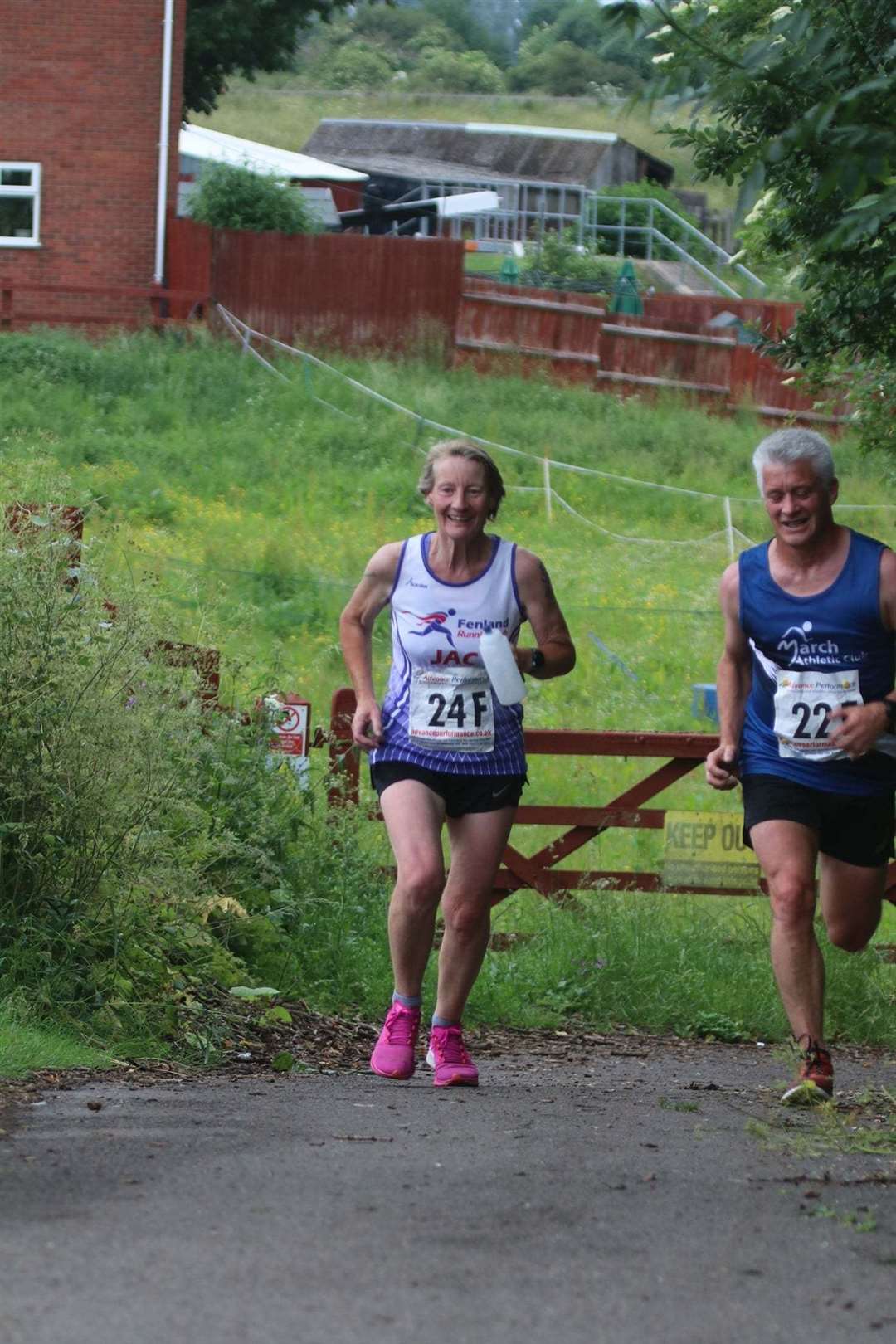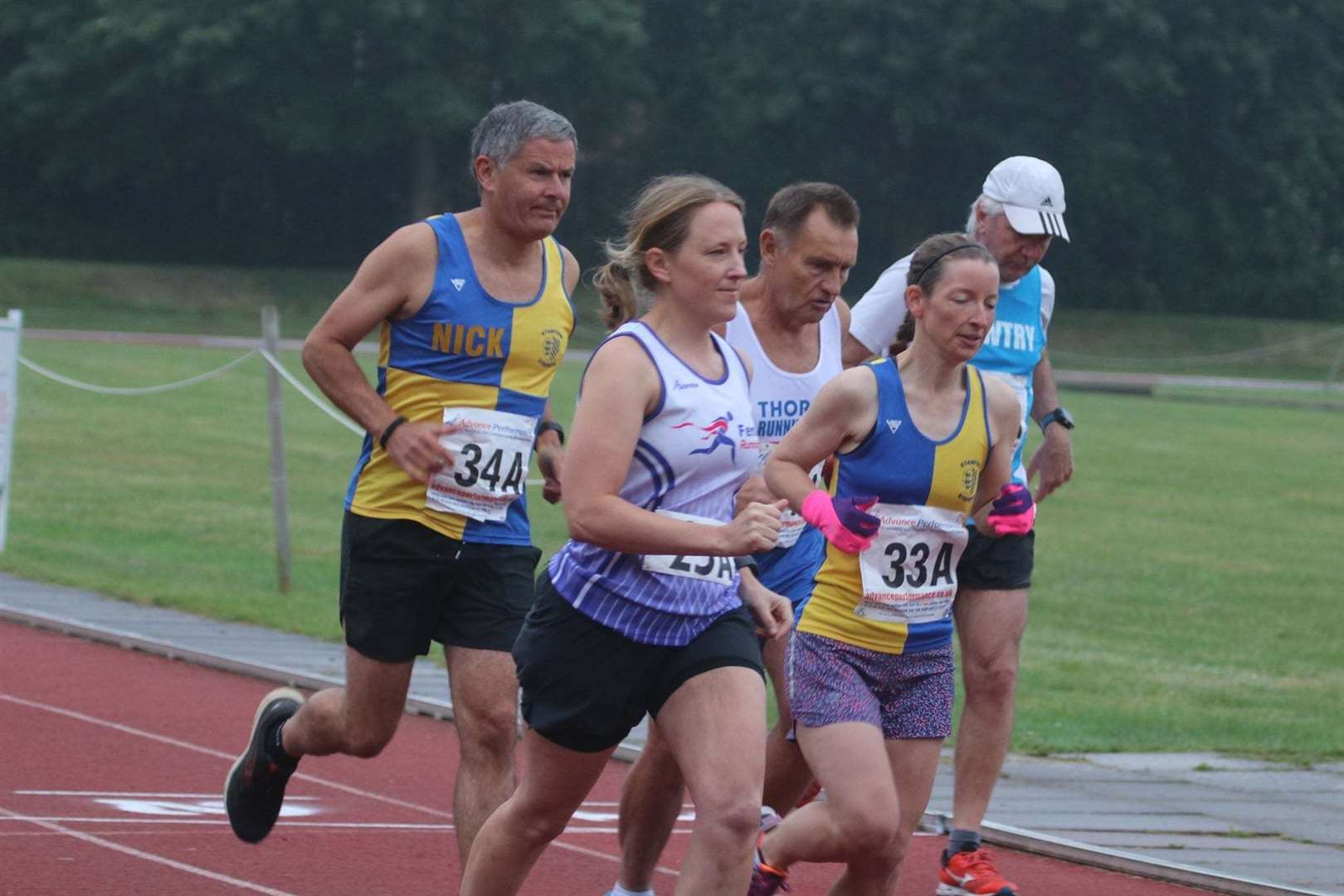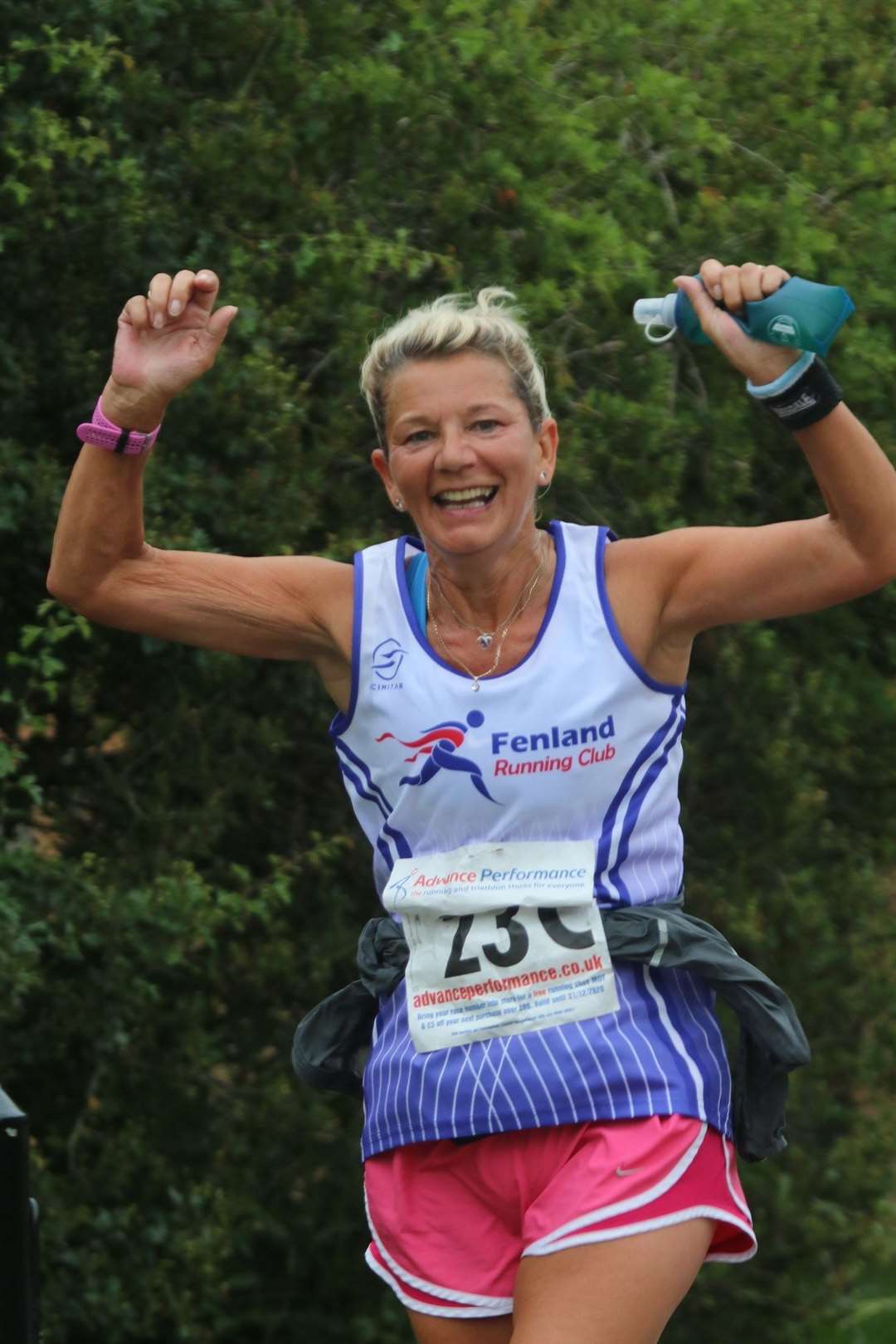 Dean Clark, who popped along to support, stayed and completed a mighty 37.5 miles before making his way over to Peterborough to support Fenland members at the iconic Green Wheel Relay.
Fenland entered three teams into the Relay, which is made up of seven stages, covering 49.1 miles. The event starts at Peterborough Athletics Area on the Embankment.
Team '7 Masketeers' (Jay Gilbert, Ellen Connolly, Carly Read, Pete Lunt, Tim Chapman, Ian King and Andrew Baldwin) crossed the line with a superb time of 6:41:57.
'Pfizer Chiefs' (Ann Trett, Adrian Searle, Rachael Nichols, Tom Richards, Richard Agger, Jac Richards and Ade Mills) finished in 6:28:44.
Team 'Hands, Space, Race' (David Brammer, Julie Garner, Karen Lee Ellis, Ben Jimson, Melissa Milham, Graham Milham and Nigal Marlow) timed 6:26:35.
In Nottingham, four Fenland members took on the Outlaw Half. Husband-and-wife duos Larissa Follen and Stuart Follen followed by Sharon Bird and Alan Bird stood tall as they completed the 1.2 miles swim, 56 mile bike ride and the 13.1 mile run with grit and determination.
Larissa's results: swim 50:23, bike 3:35:51, run 2:20.09 with a combined time, including transitions 7:04:48; Stuart: swim 54:11, bike 2:54:37, run 1:53.04, total 5:59:19; Alan: swim 37:19, bike 2:40:54, run 2:00.58, total 5:34:58; Sharon: swimming 53:08 joined by Denise Griffin on the bike 3:40:20 and a friend who took on the half 1:32:06, total 6:17:38.
The inaugural Run Sandringham event saw runners sent on their way by Prince William, Prince George and Princess Charlotte.
Jane Clarke and Phillip Clarke both stepped up to the half marathon challenge with ease and style, Jane crossing the line in 1:52 and Phillip hot on her heels with 1:55:58.
Gallery1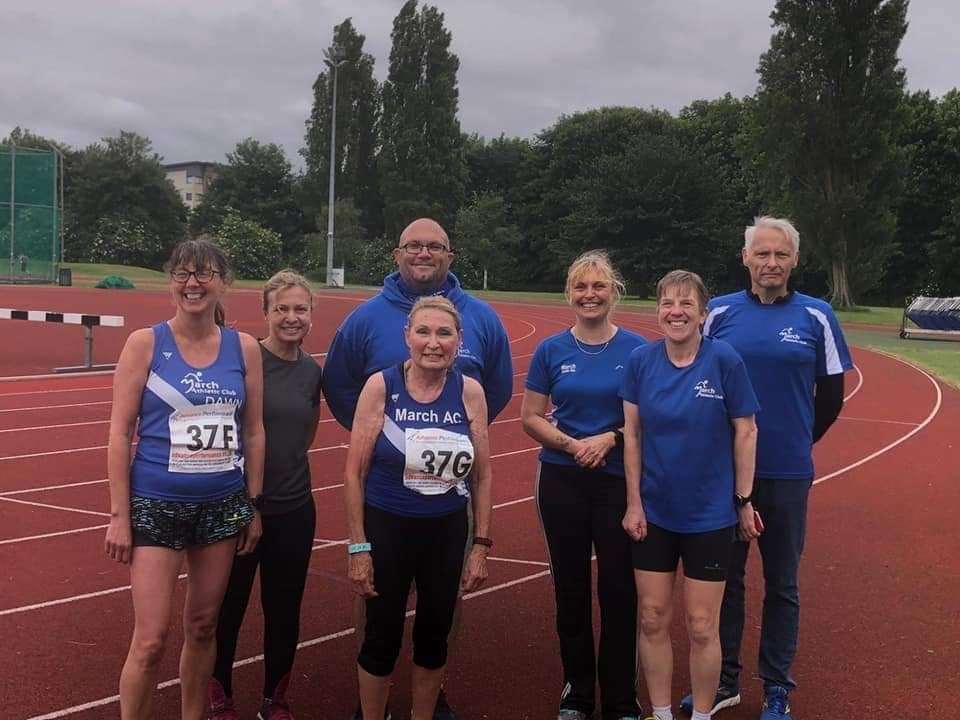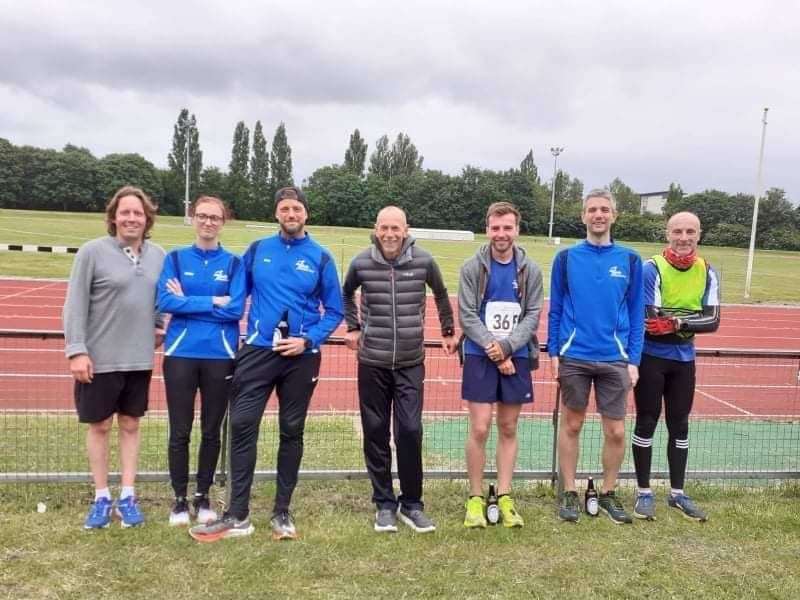 March Athletic Club runners also took part in the Green Wheel Relay, entering four teams.
First place March team was Robinet's Rockets (Steve Robinnet, Barry Head, Sean Stacey, Kanina O'Neil, Andy Cole, Nial Jackson and James Amps) who came an impressive fifth overall in 5:23:05.
Blue Moon (Dean Markillie, Michelle Fovargue, Martyn Haynes, Jordan Lancaster, Walter Beldom, Andrew Harwin and James Moon) finished in 6:56:31, with The Missing (The Missing: Sue Ward, Jodie Mottram, Graeme Dedman, Bryan Newman, Hugh Harris, Jason Mottram and Joanne Anderson Wenn) in 07:01:12 and Fay's Fearless Fliers (Fay Scrivener, Michelle Seward, Mark Darlow, Wendy Harrison, Mike Blackledge, Dawn Veal and Lavinia Seward) in 07:43:18.
Robinett's Rockets had some great individual results with Nial Jackson finishing second overall on his leg and James Amps finishing third overall on his leg.
Two March AC runners completed the Sandringham half marathon, Alan Brown in 1:48:43 and Irene Lane 2:08:47
Green Wheel Results: Leg 1: Steve Robinett 56:06, Dean Markillie 59:47, Fay Scrivener 1:20:14, Sue Ward 1:22:09.
Leg 2: Leg 2: Barry Head 29:01, Michelle Fovargue 40:38, Michelle Seward 43:19, Jodie Mottram 44:56.
Leg 3: Sean Stacey 41:34, Graeme Dedman 57:29, Mark Darlow 1:00:05, Martyn Haynes 1:09:40.
Leg 4: Kanina O'Neil 59:29, Bryan Newman 1:08:34, Wendy Harrison 1:18:42, Jordan Lancaster 1:20:09.
Leg 5: Andy Cole 55:16, Walter Beldom 1:04:28, Hugh Harris 1:06:54, Mike Blackledge 1:07:20.
Leg 6: Nial Jackson 45:50, Jason Mottram 53:14, Andrew Harwin 57:50, Dawn Veal 1:08:28.
Leg 7: James Amps 35:49, James Moon 44:04, Joanne Anderson Wenn 45:56, Lavinia Seward 1:05:10.
Gallery1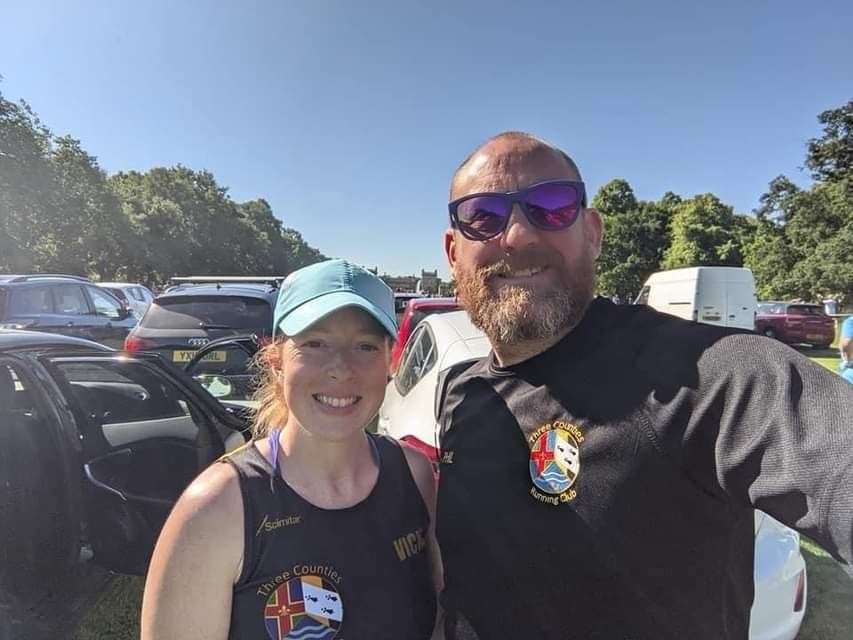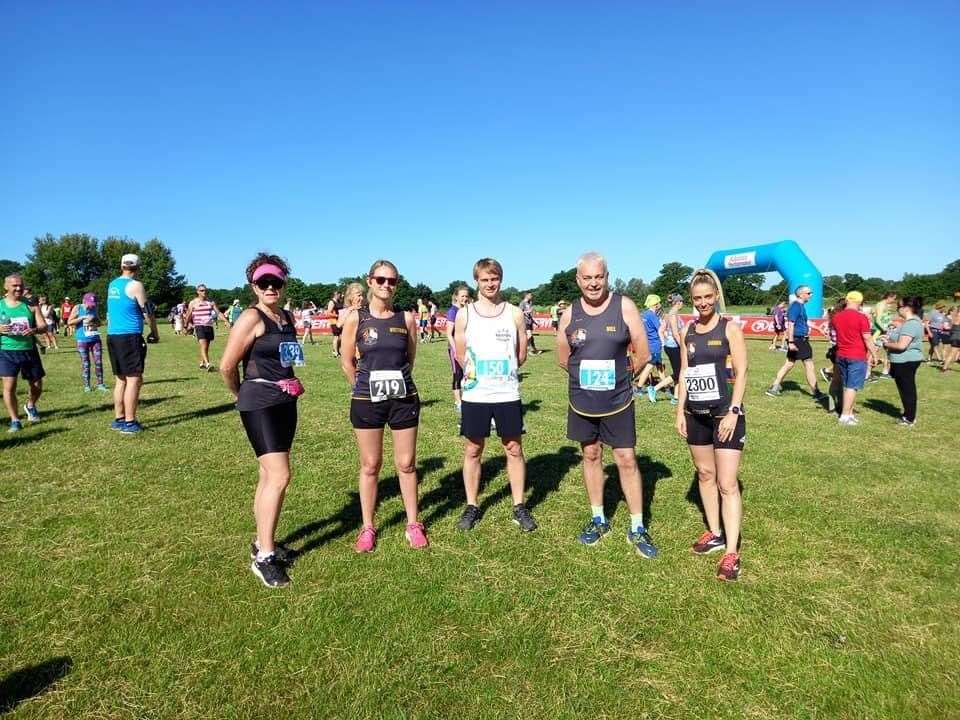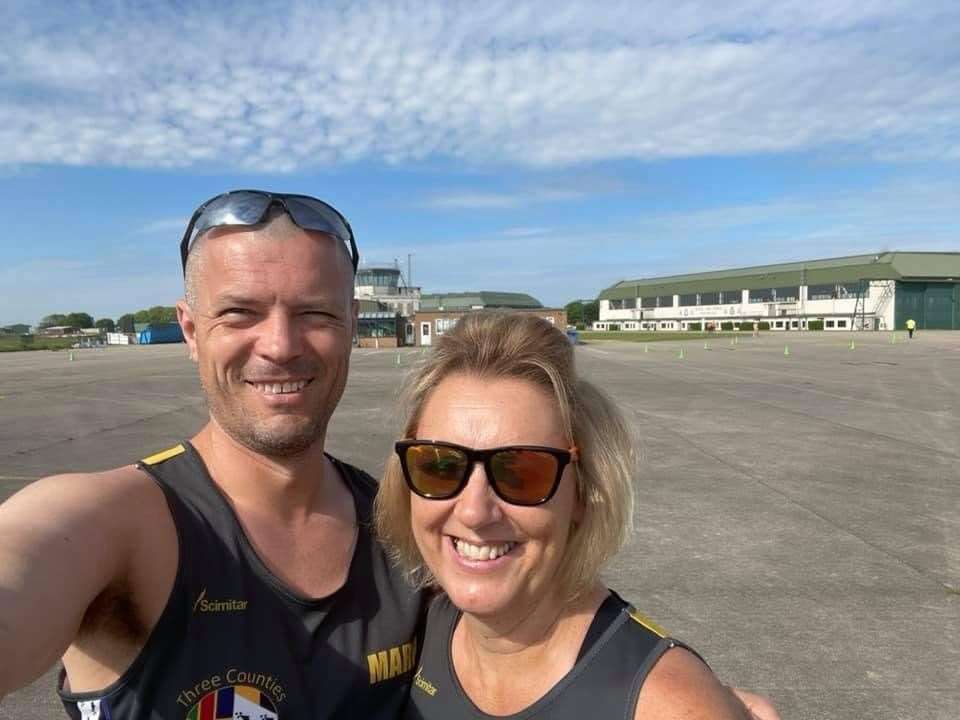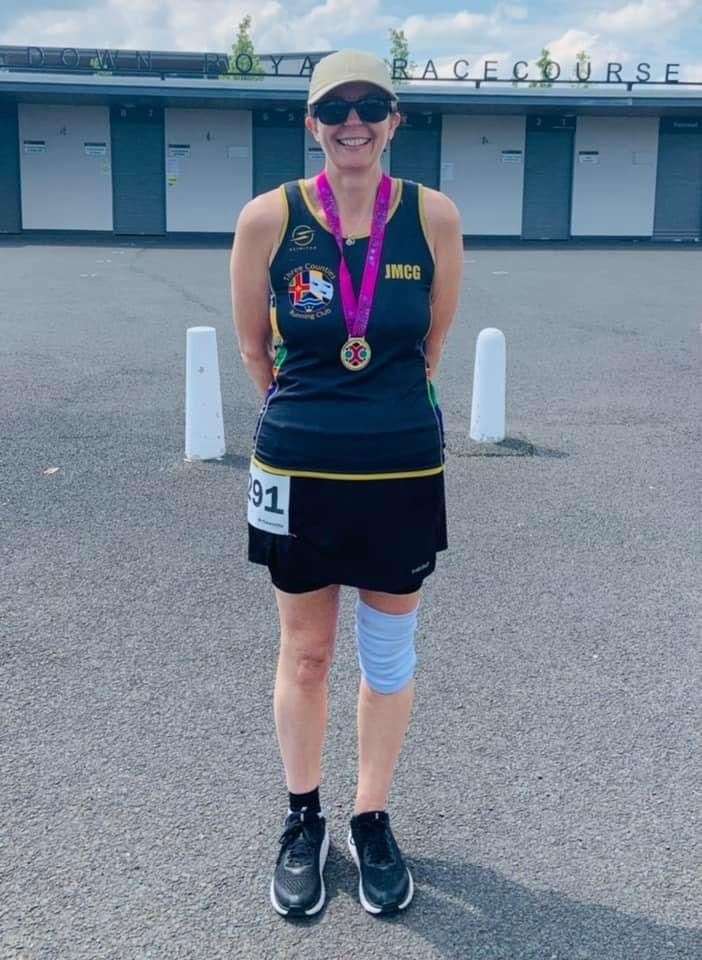 Six Three Counties Running Club members took part in the Sublime Midsummer 10k at Ferry Meadows.
Lee Johnson ran a fantastic race, finishing in 70th position in a time of 41:16, Dawn Ball 50:16PB, Aaron Petts 53:13, Victoria May 58:57, Mel Green 1:02:09 and Tracy Adams 1:03:22.
Jacqueline McGonigle took part in the 10k Championchip Ireland at the famous Down Royal racecourse on a very warm sunny day. Jacqueline completed the event in a great time of 1:27:37.
Husband and wife Phil and Vicki Newton took part in the Grimsthorpe Gallop 10 mile race.
Phil, who was injured with a bad back, finished very impressively in 30th position, 23rd male and third in his age category in a great time of 01:30:37. Vicki had an amazing run, finishing in 19th position, fourth lady and second in her age category in a very impressive 01:25:23.
Another husband and wife team, Mark and Anne-Marie Mattless, travelled to Norwich to take part in the Mike Groves 10k.
Both ran extremely well, with Mark finishing in a great time of 48:55 and Anne-Marie in 1:05:28.
At Wisbech Junior parkrun, first TCRC Junior member home was Isaac Western 9:32 and Callum Bates 11:57.
The Junior Running sessions organised by Active Fenland and supported by Three Counties Running Club start their second course at the Astroturf Harecroft road this Thursday until August 12. It is for eight to 14 year olds and costs £16 for the full eight weeks.
The sessions must be booked in advance. To secure a place visit Active Fenland Facebook page, where you will also find for more details.
---
---