Wisbech victorious against March in Cambs League derby clash
---
Published: 12:06, 21 June 2021
|

Updated:
12:09, 21 June 2021
---
---
---
Wisbech Town triumphed at Cambs League rivals March Town by 159 runs on Saturday.
Sixth-spot Wisbech are now ten points behind fifth-place March in Division 1.
Gary Freear top-scored on 64 as Wisbech closed on 269-6 from 50 overs. Sam Albutt added 40, Josh Bowers 25, Danny Haynes 20, James Williams 10, Jonny Garner an unbeaten 54 and Anthony Palmer made 27 not out.
Taking scalps were Phoenix Nightingale 1-61, Samuel Clarke 2-45 and Udana Ranathunga 3-40.
In March's reply, George Gowler (3-34) removed Udana Ranathunga and Andrew George for ducks and overseas player Saranga Rajaguru for three to reduce March to 21-3.
The hosts could not recover with any big partnerships, and March reached 110 in 41 overs while other wicket takers were Jonny Garner 1-10, Anthony Palmer 1-21 and Freear 4-22. Garner finished the match by running out Nightingale.
Wicket-keeper/opener Ben Chapman hit 41, Benjamin Pyle 12 and Curtis Oldroyd not out 21.
Wisbech 2nds lost to Biggleswade by 11 runs.
Biggleswade recovered from 96-7 to 173 in the final over as Brodie Ellis bagged 3-33, Luke Pearson 2-48, Lyndon Mallett 3-30 and Tom Buck 2-32.
Wisbech 2nds replied with 162 in 33.5 overs: Lewis Jackson scored 31, Jamie Hallatt 23, Tom Buck 21, Robert Osbourne 12 and Ellis, who gave Wisbech hope, before being run out for 29.
March Town 3rds skittled Wisbech 4ths for 29 in the 32nd over and won by eight wickets.
Highest away scorer was Colin Freear with eight. Opening bowlers Mark Deas 1-4 and Kai Stoner 4-11 were frugal, backed up well by Charles Pooley 3-4, Ioan Foreman 1-9 and Jamie Chapman 1-0.
James Beresford not out 12 and captain Sam Mason 12 made victory inevitable at 33-2 in the sixth over with Henry Plume 1-8 and Harry Griffin 1-4 taking wickets.
Gallery1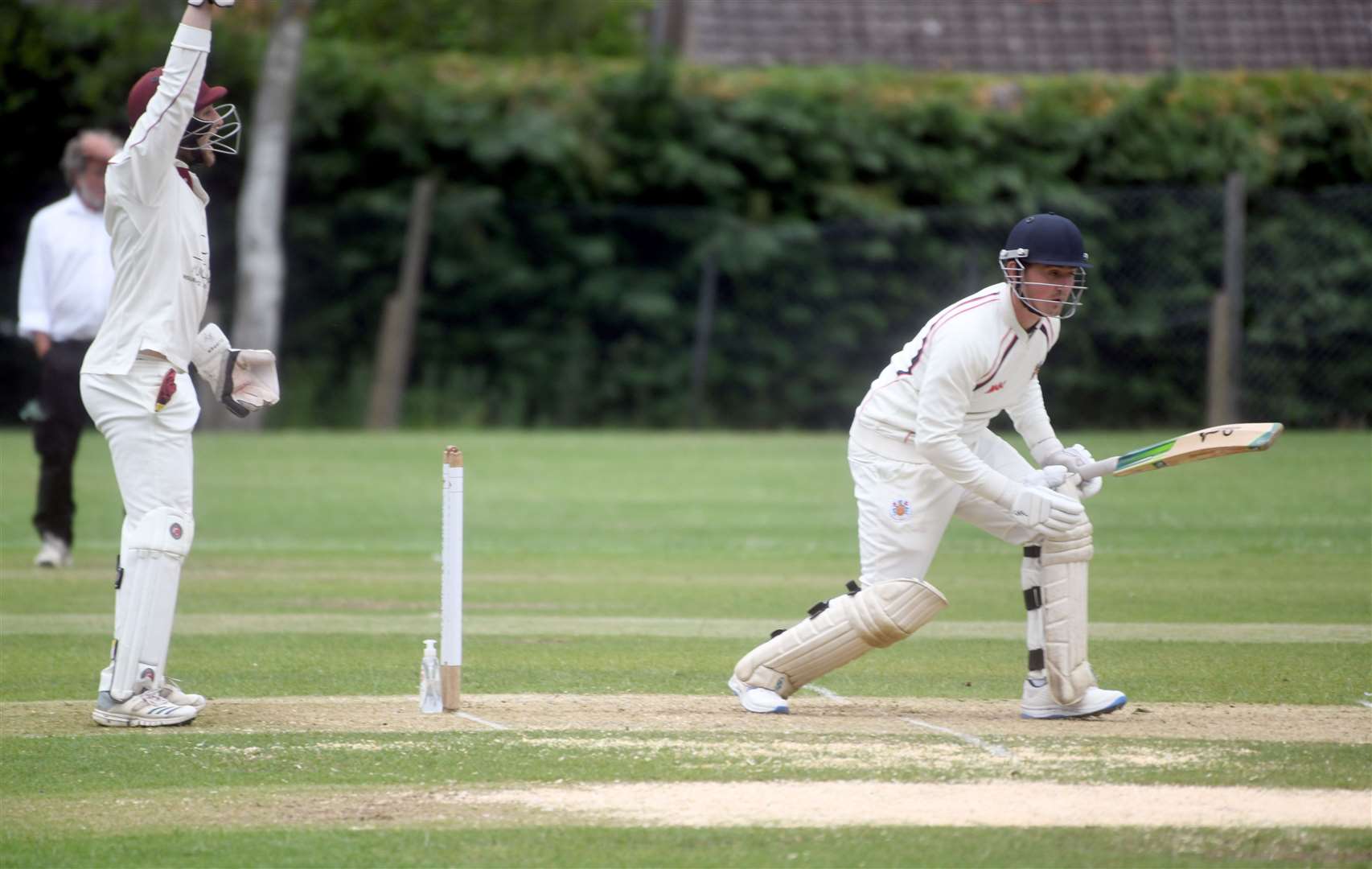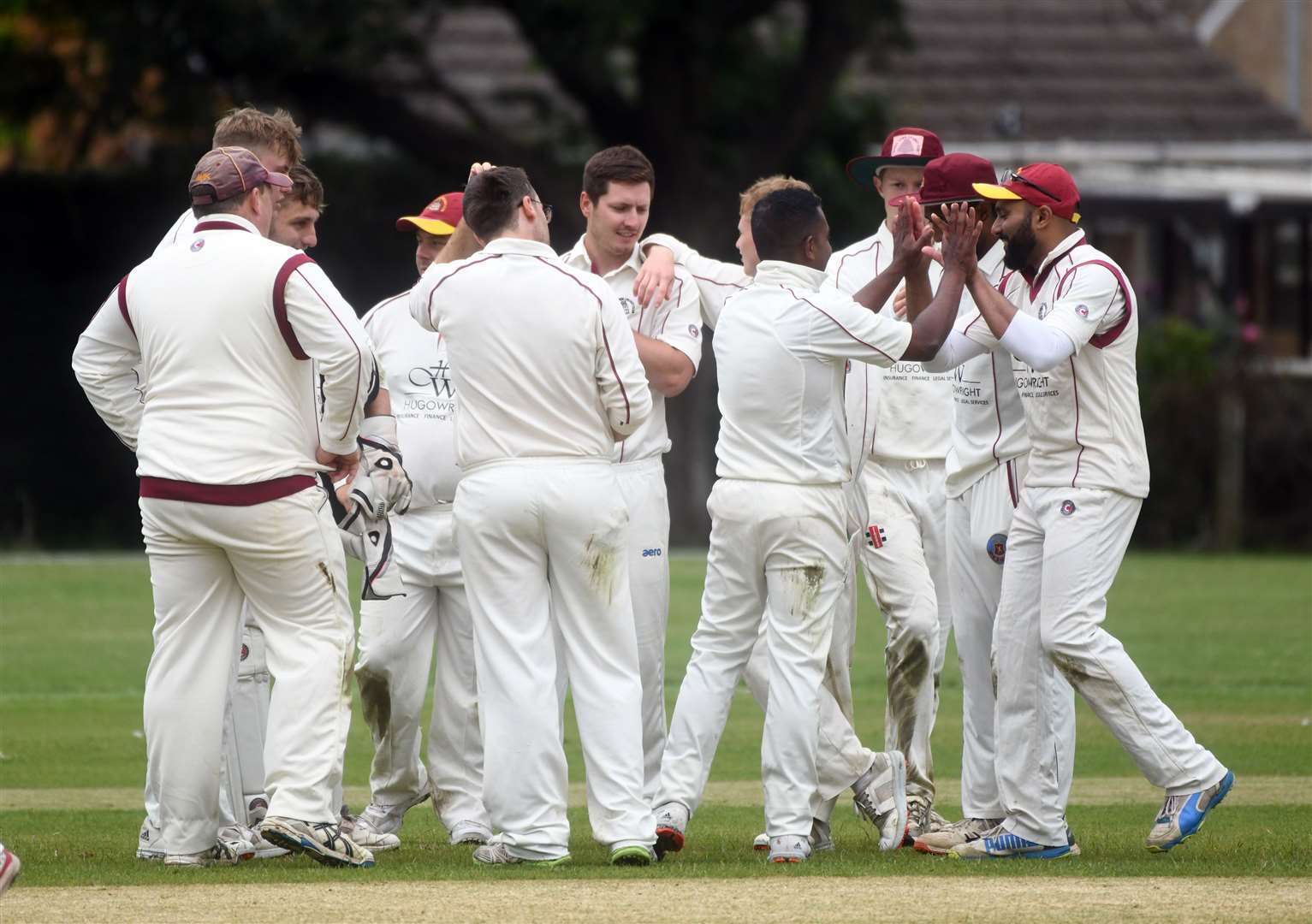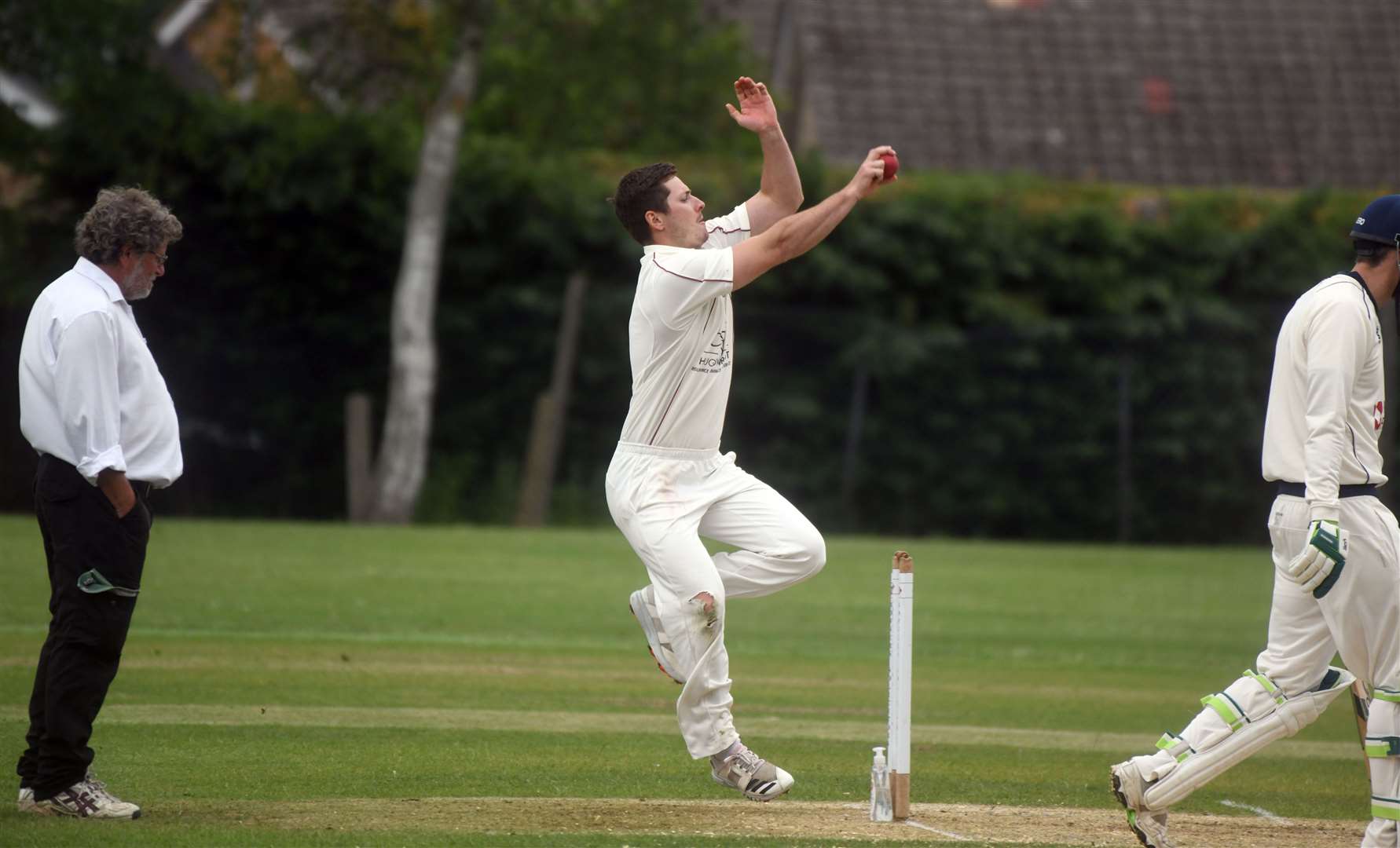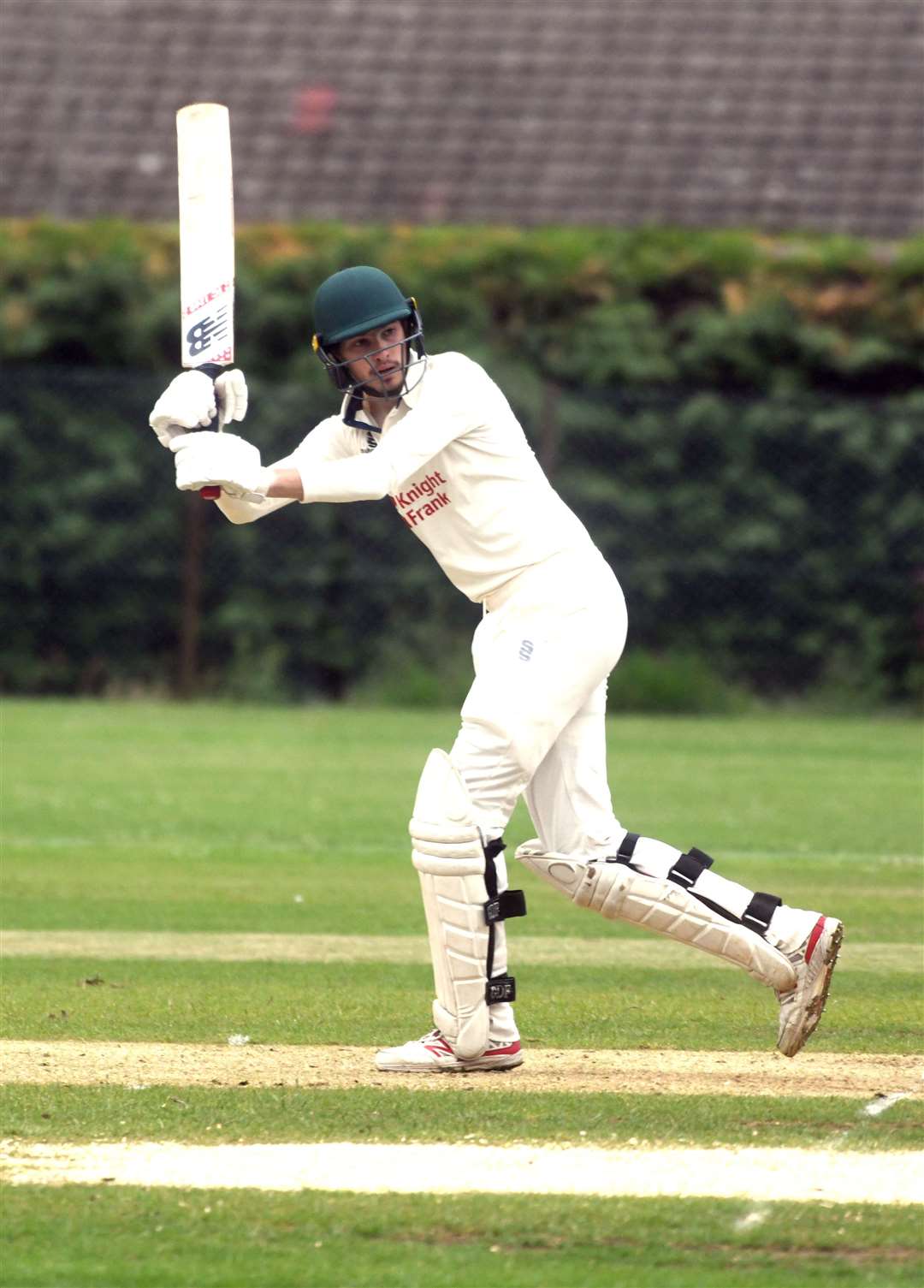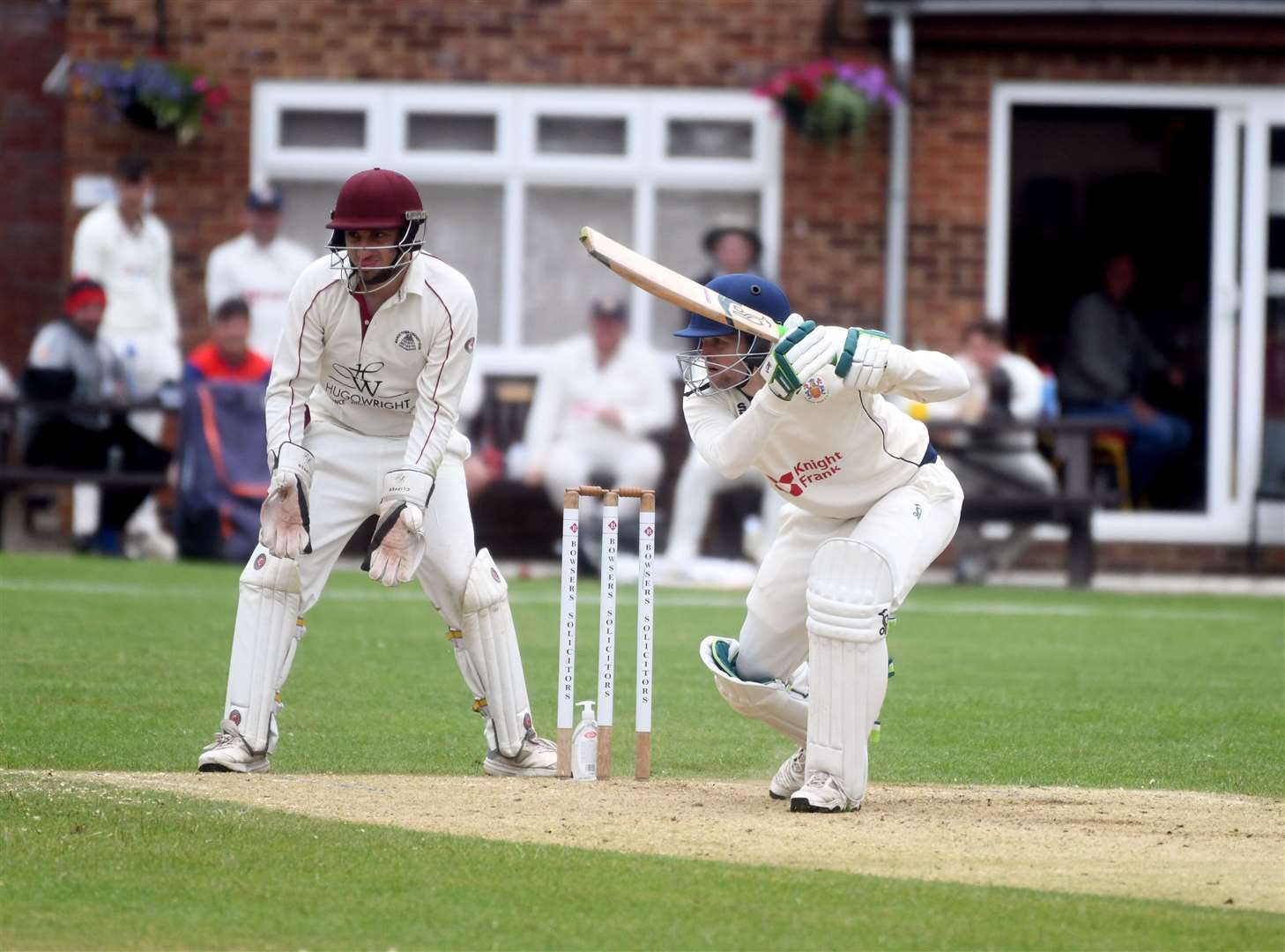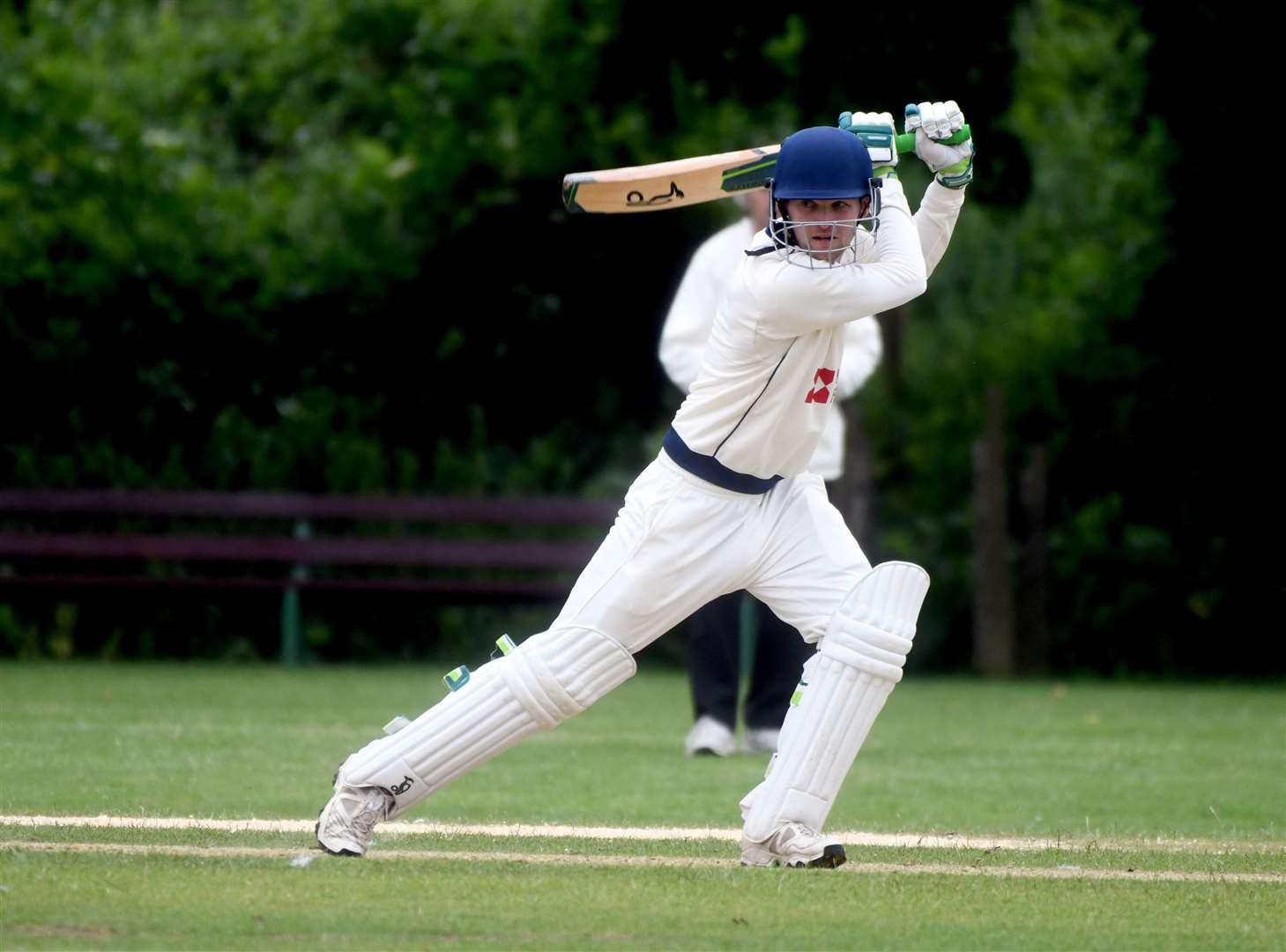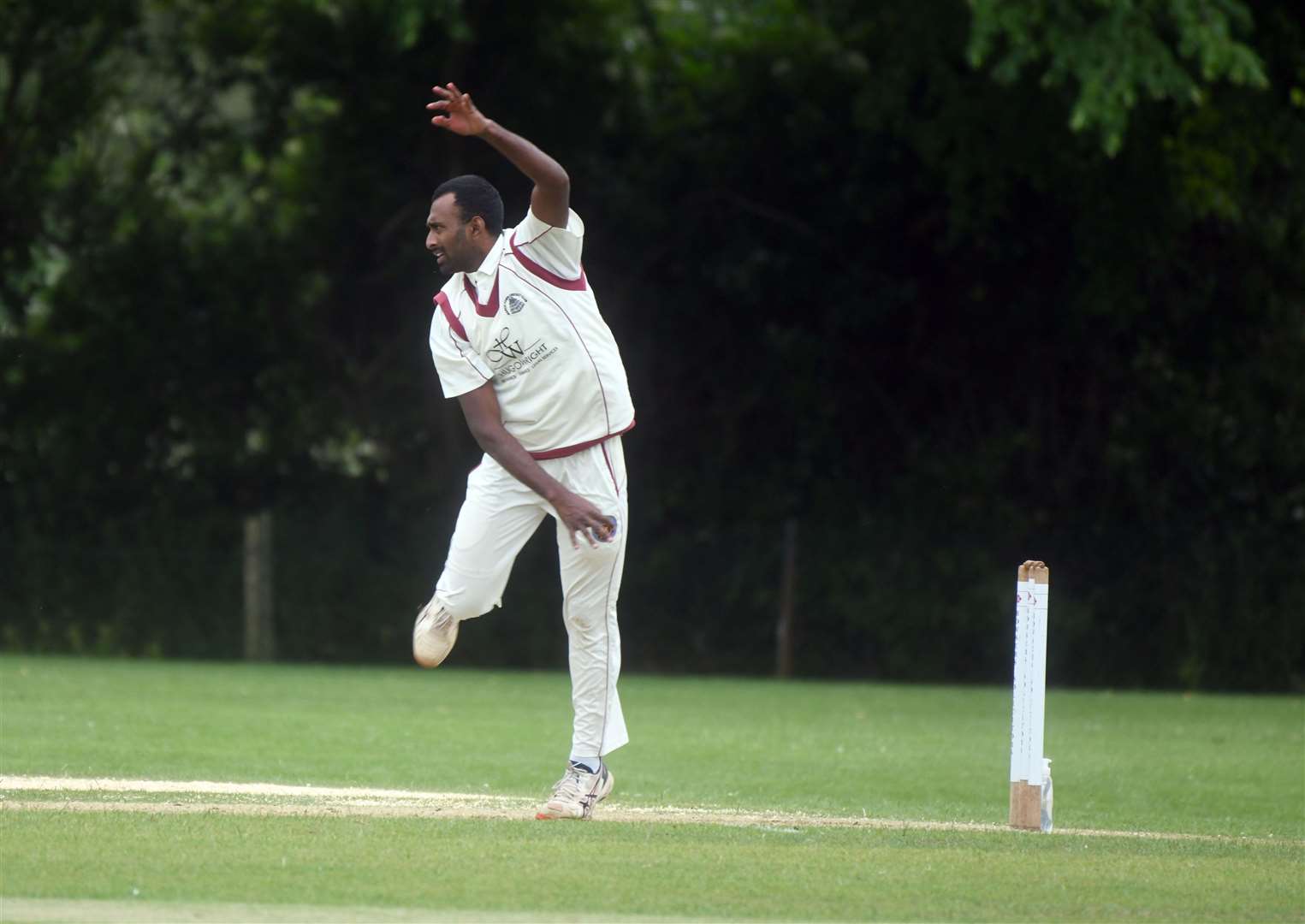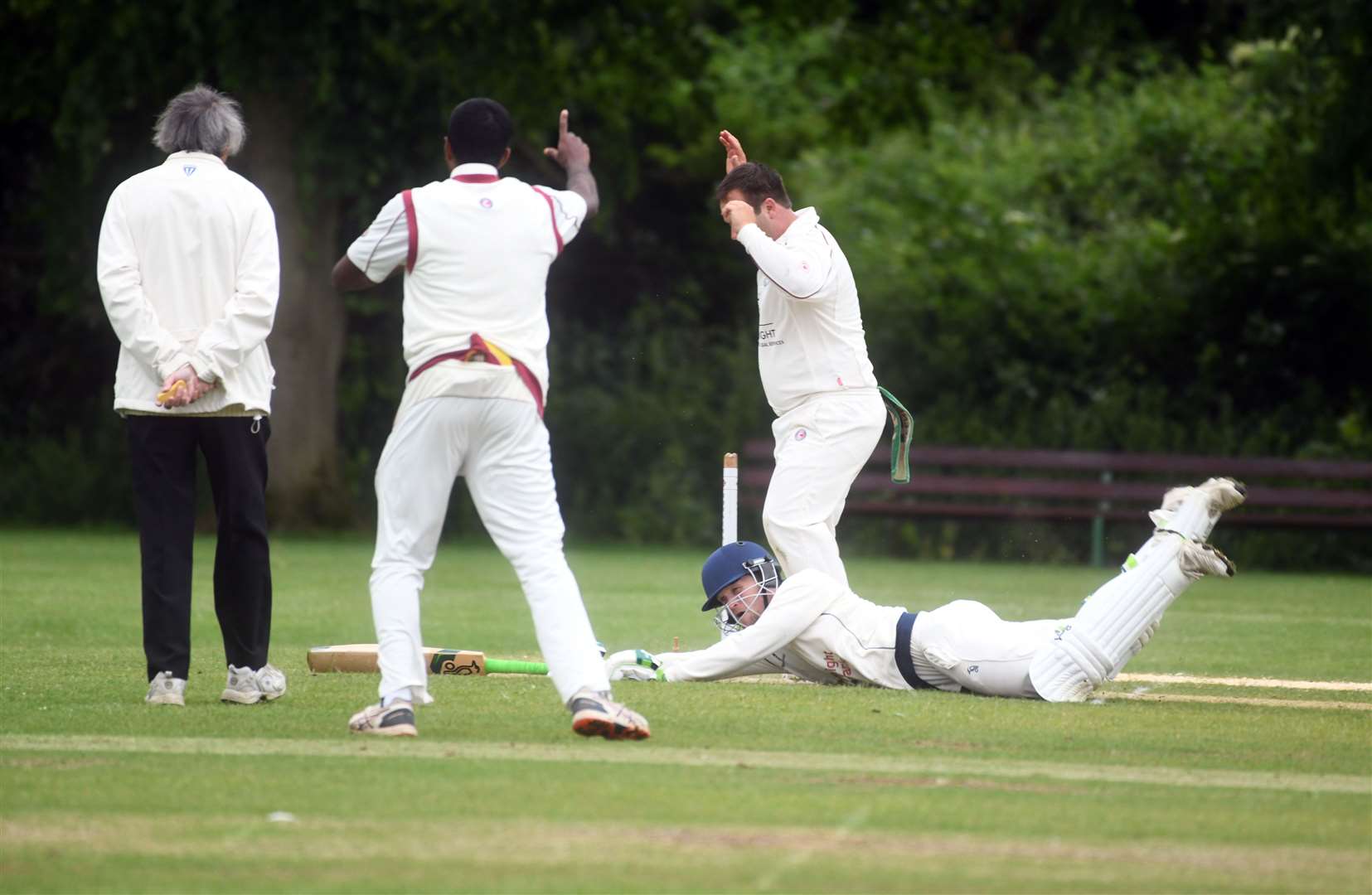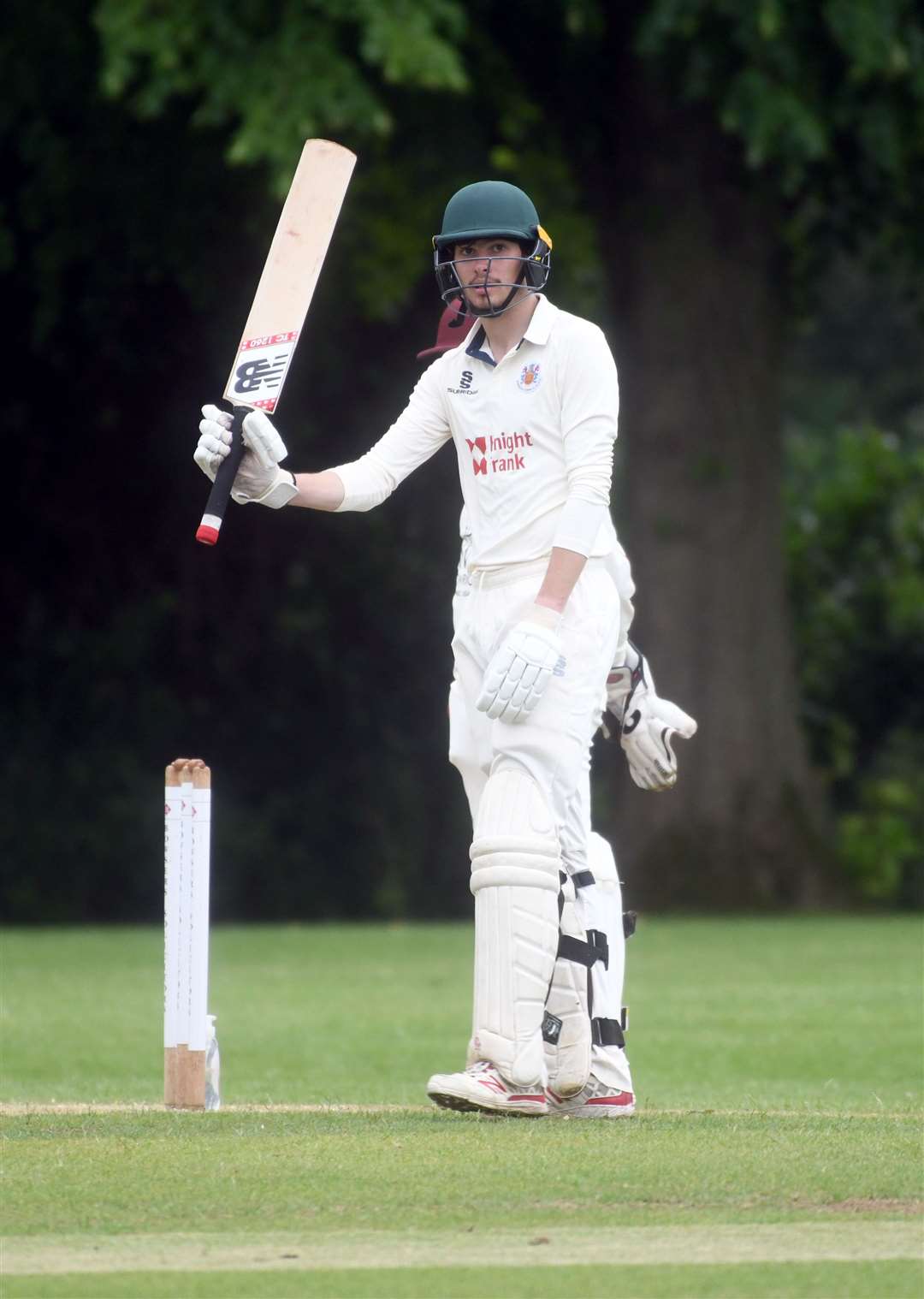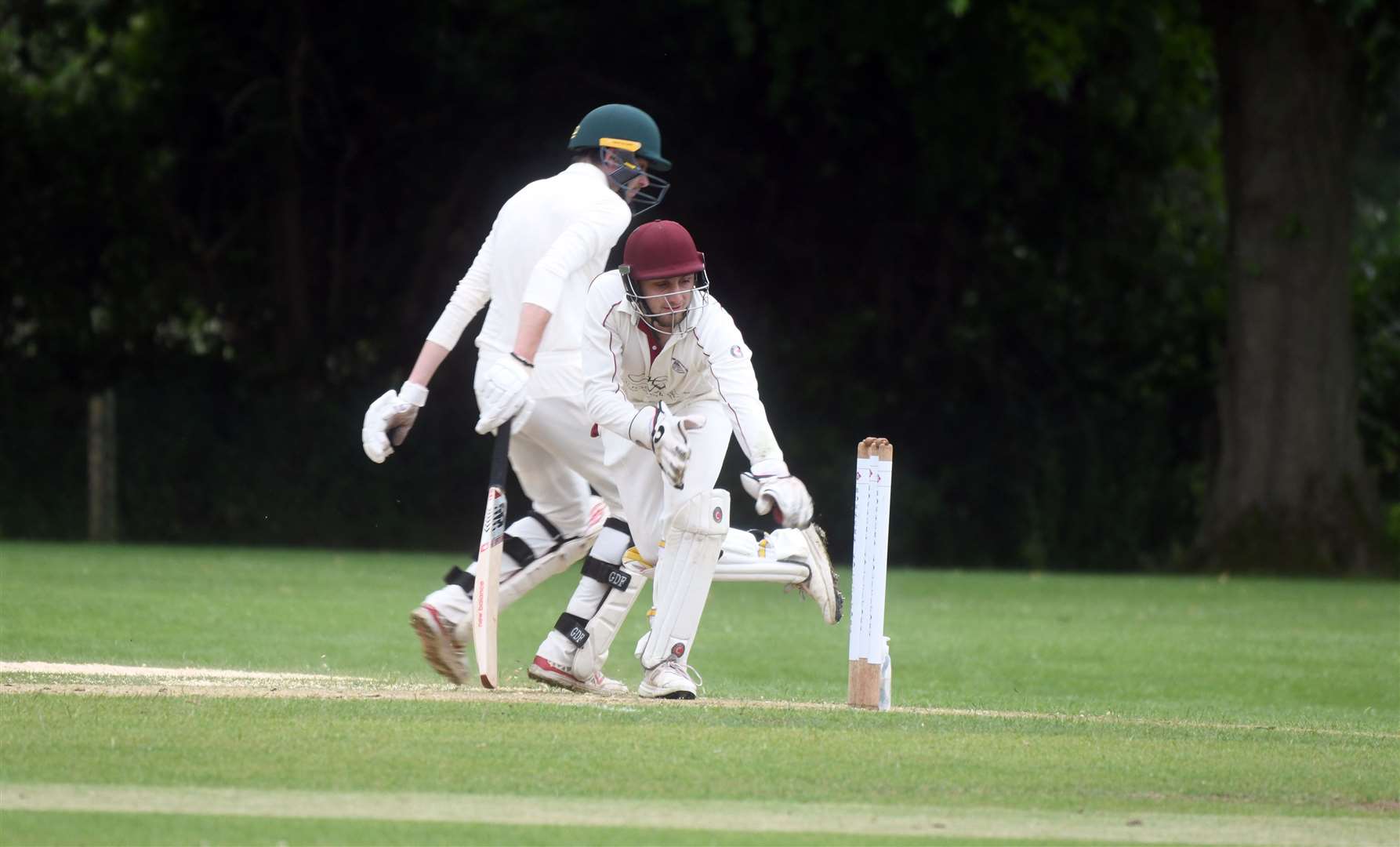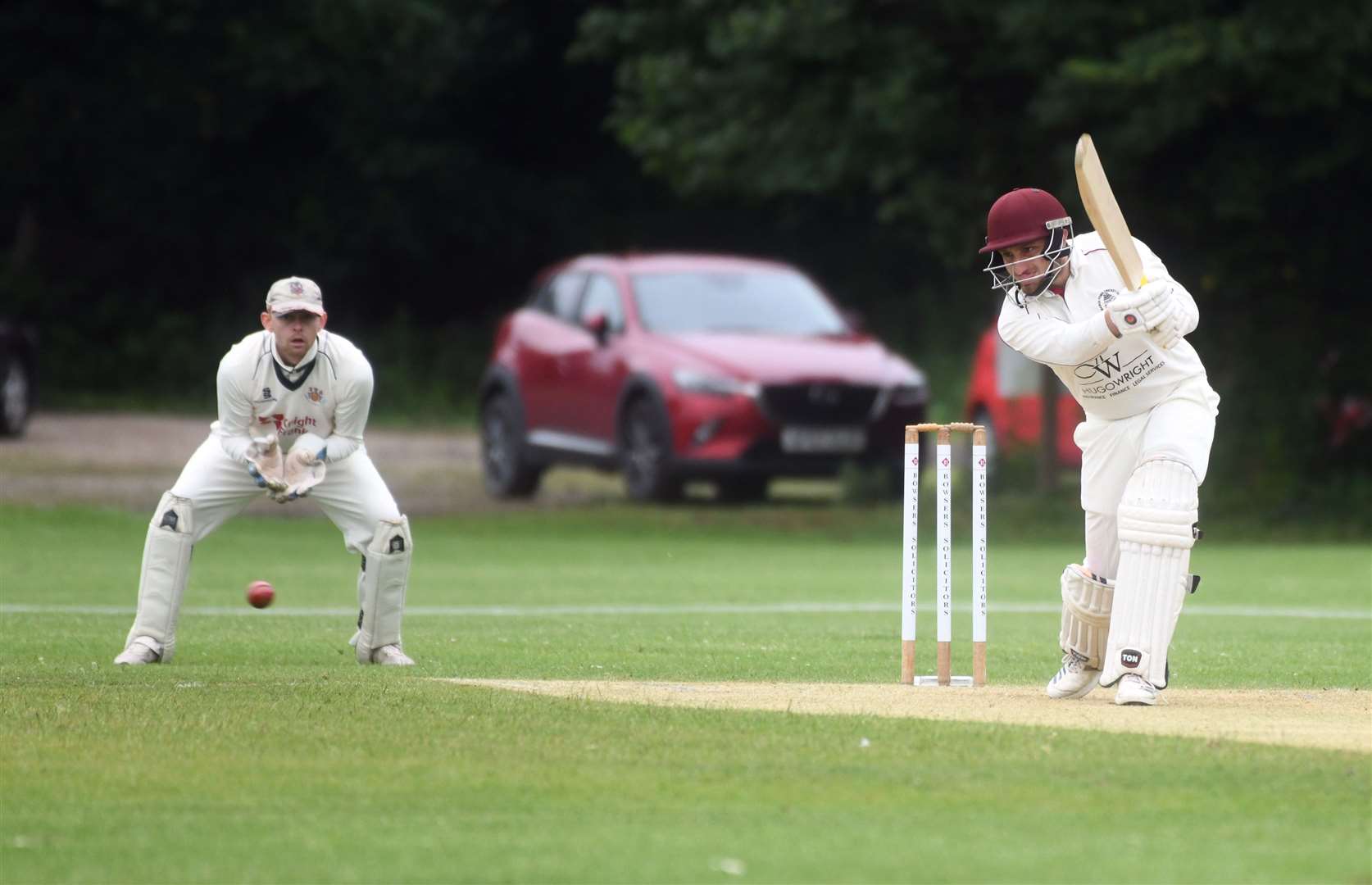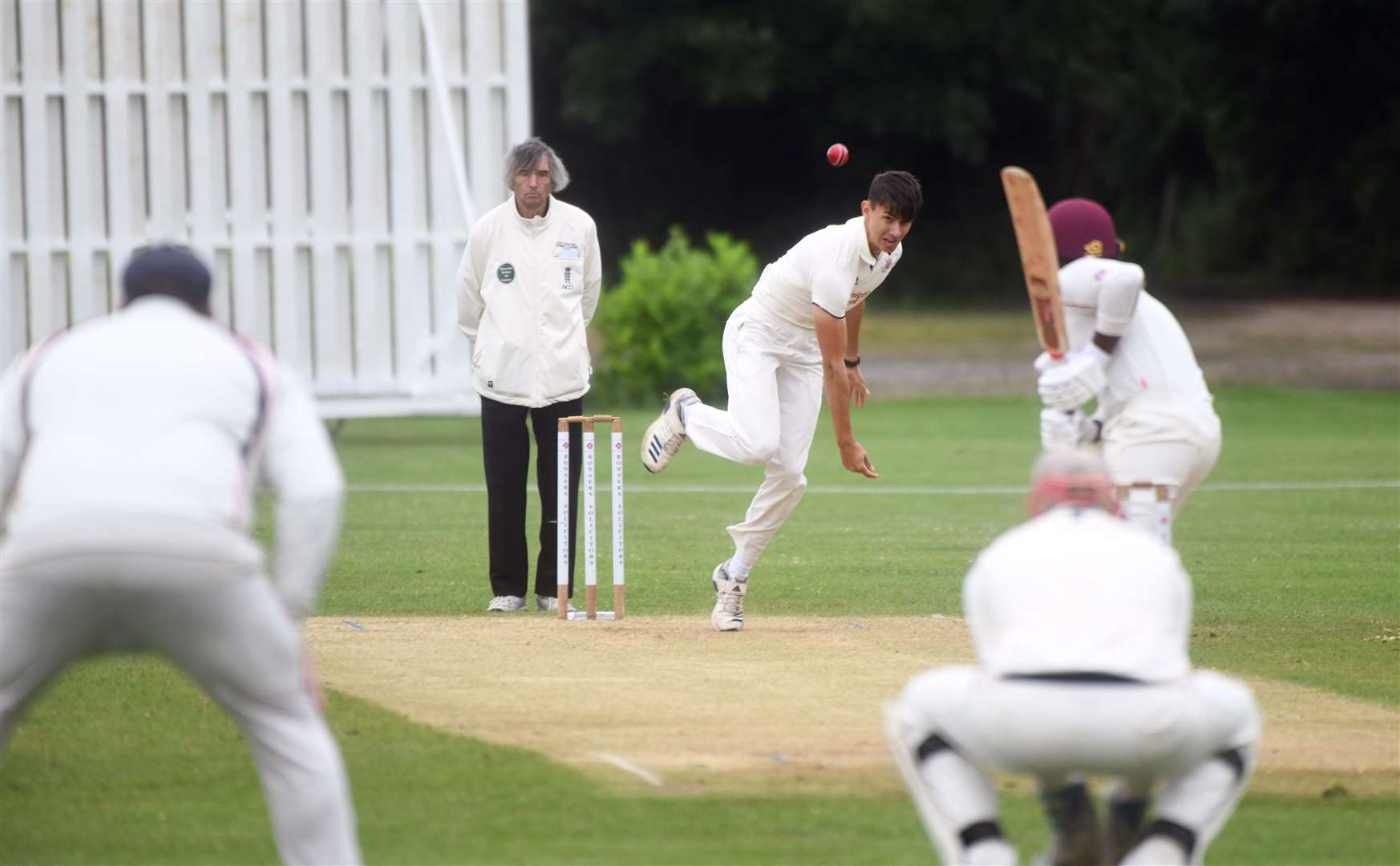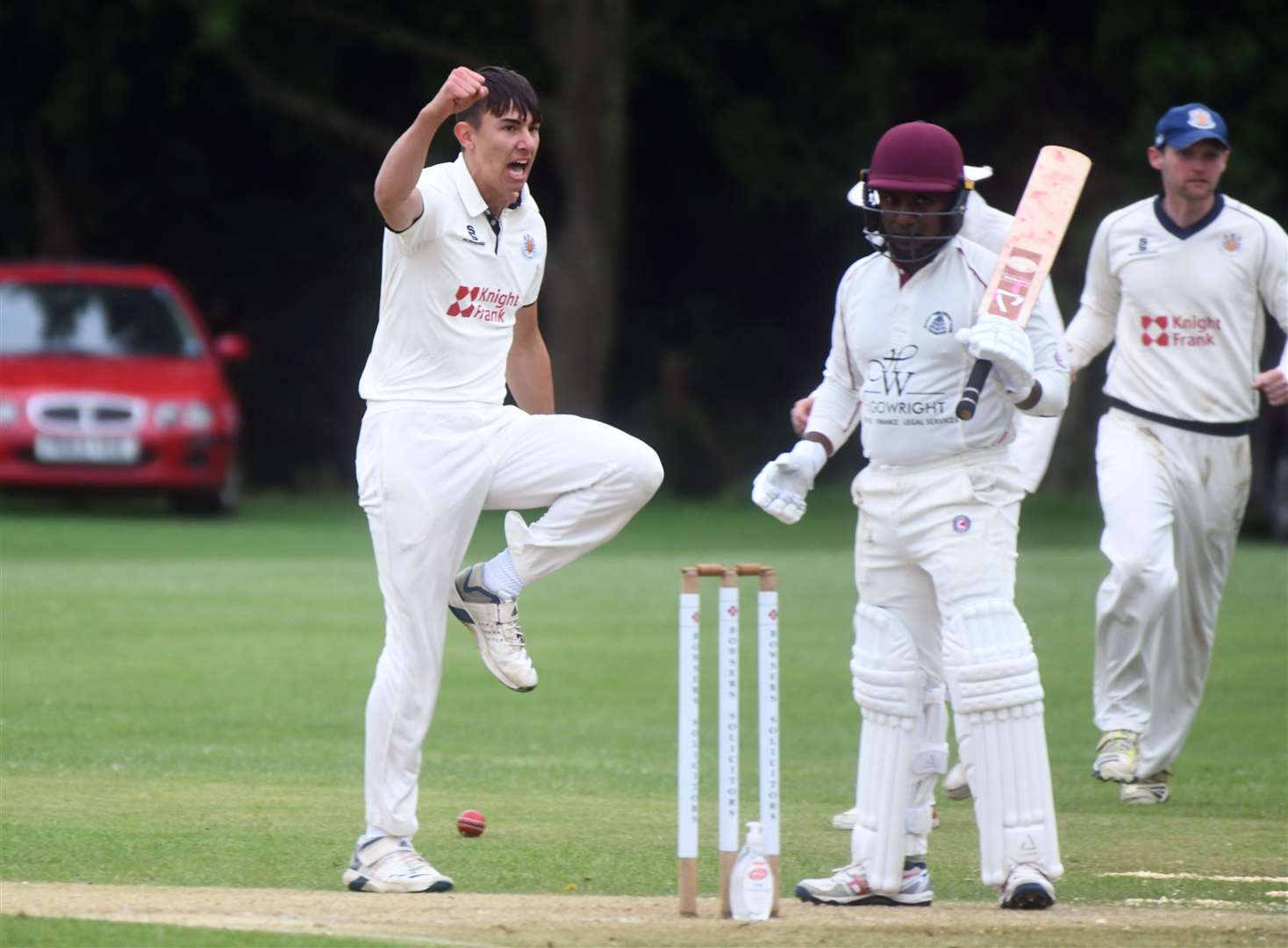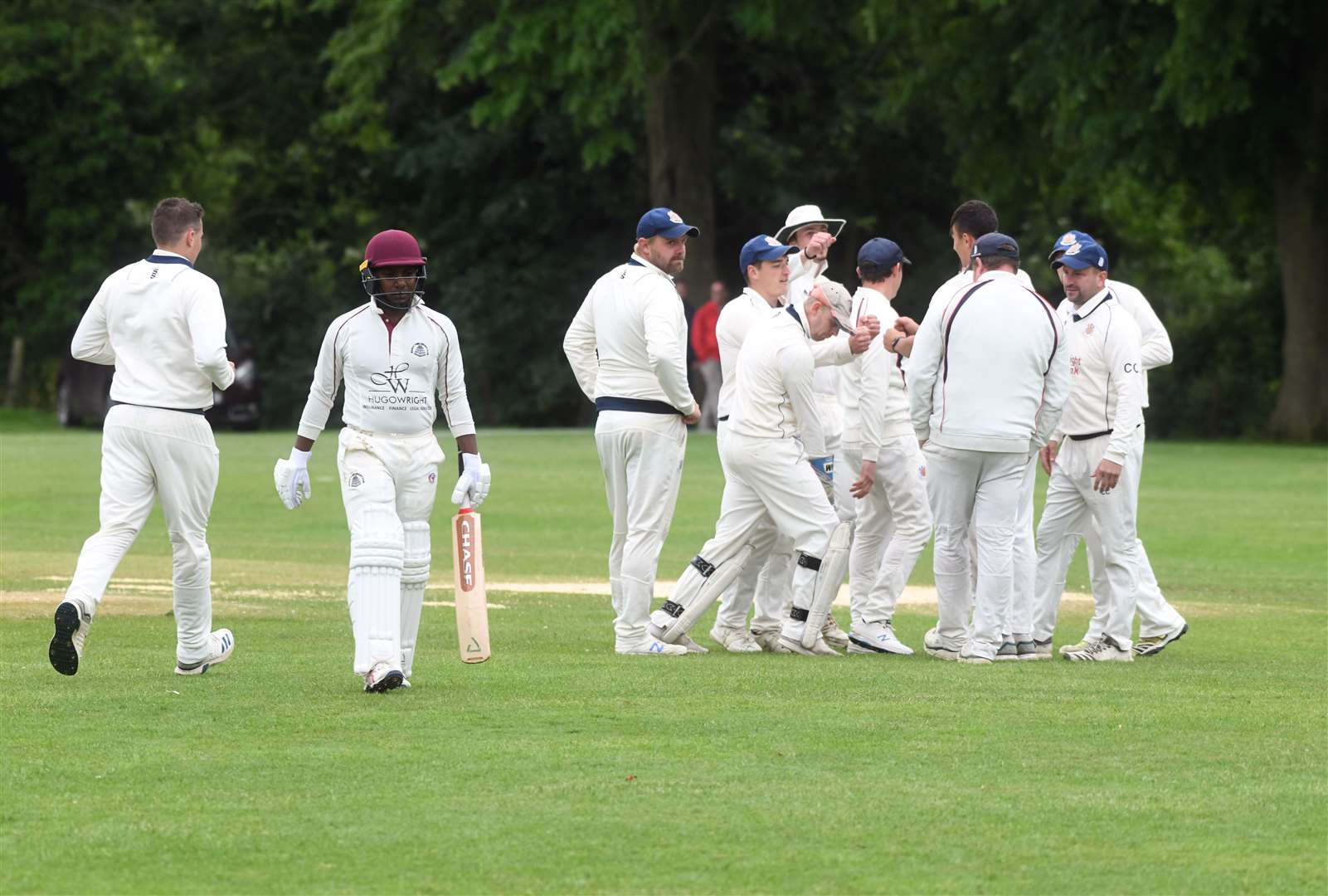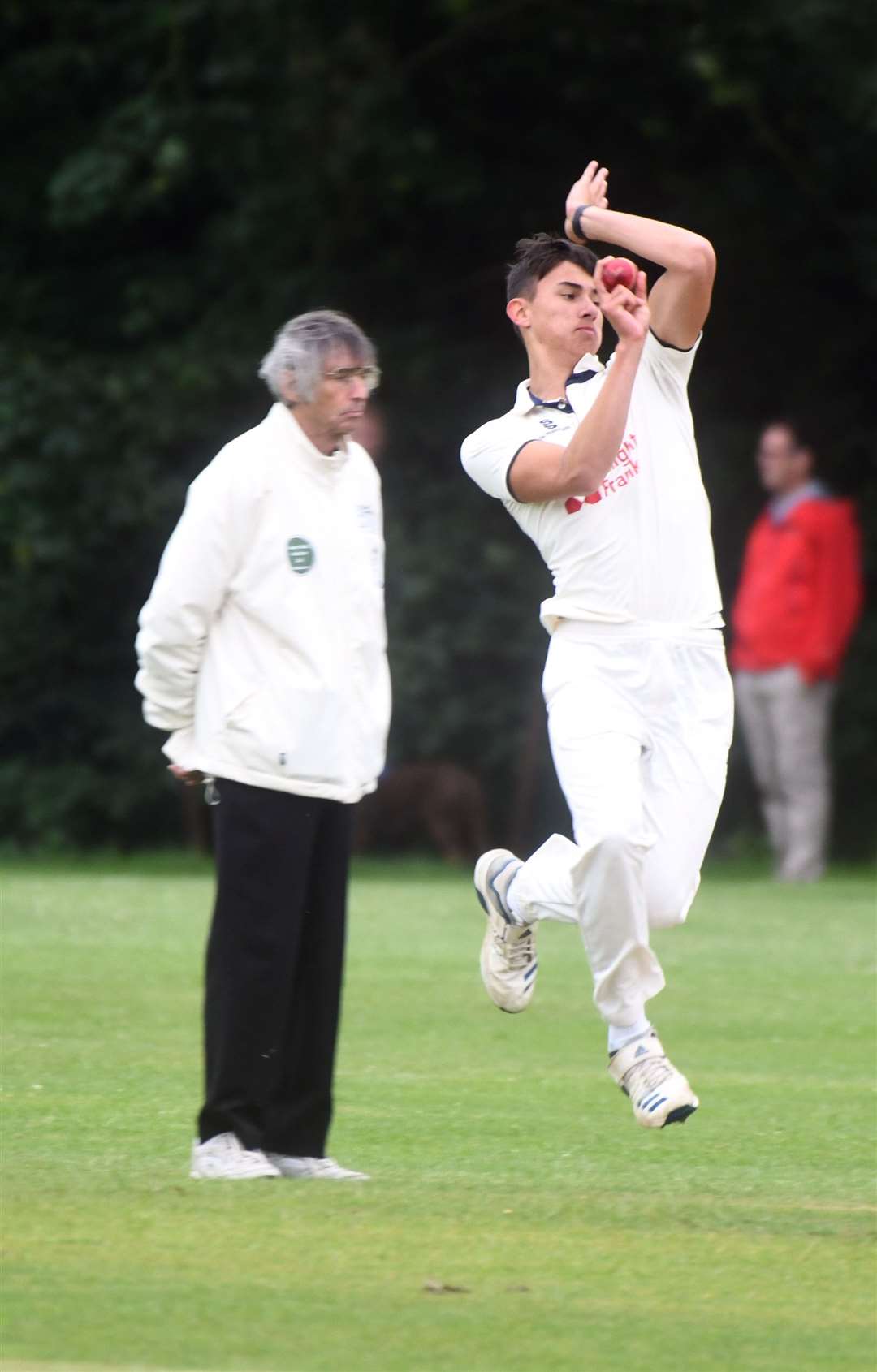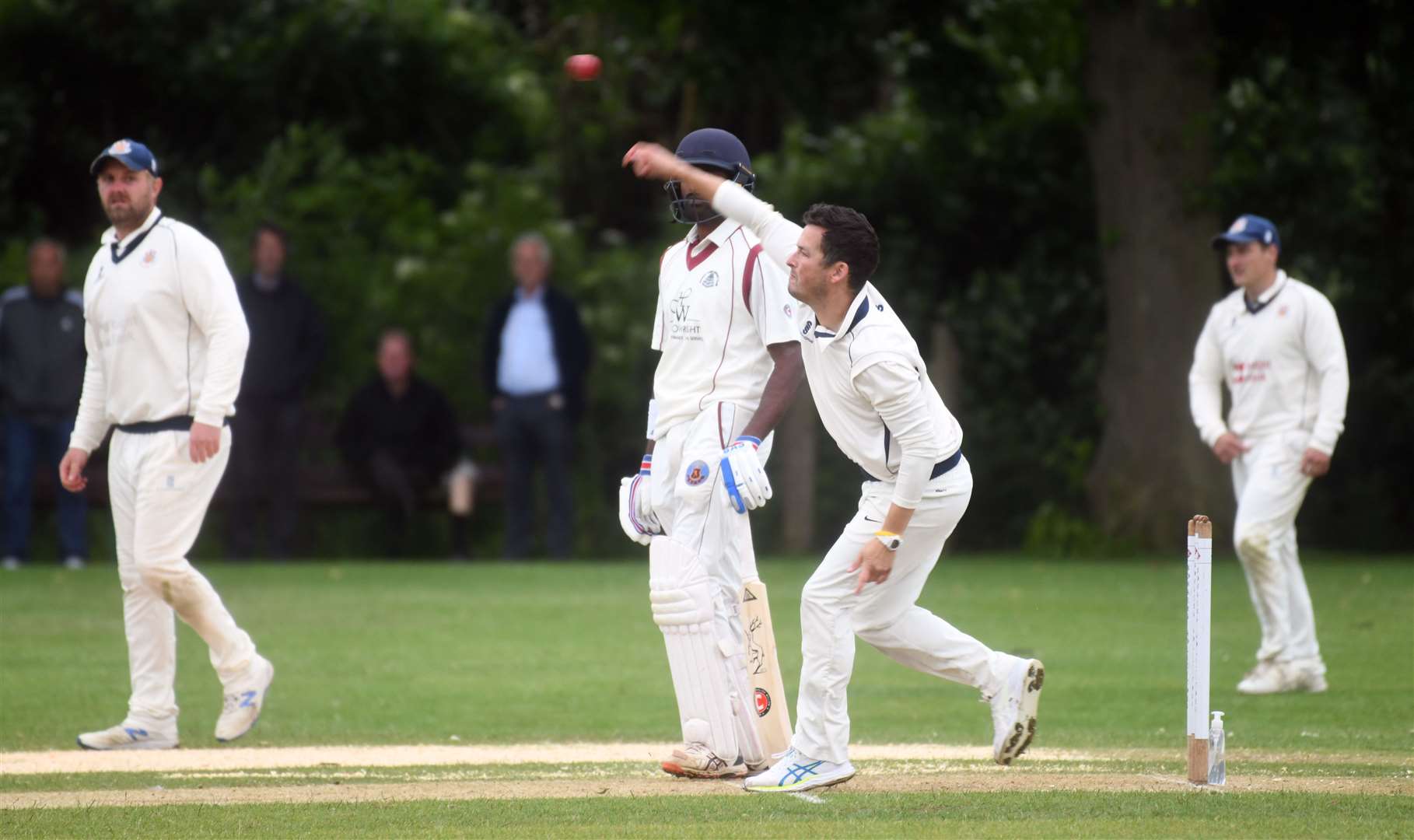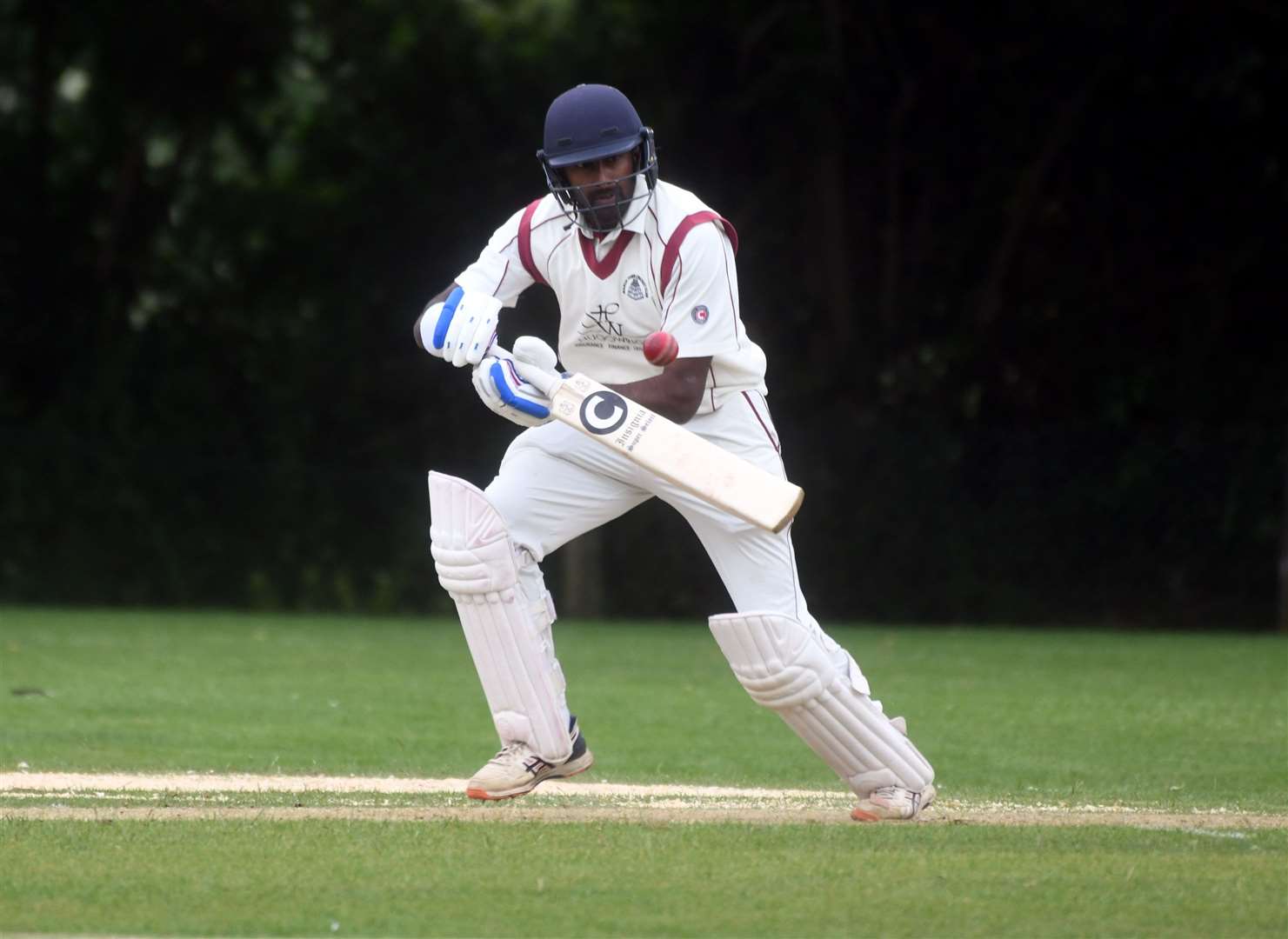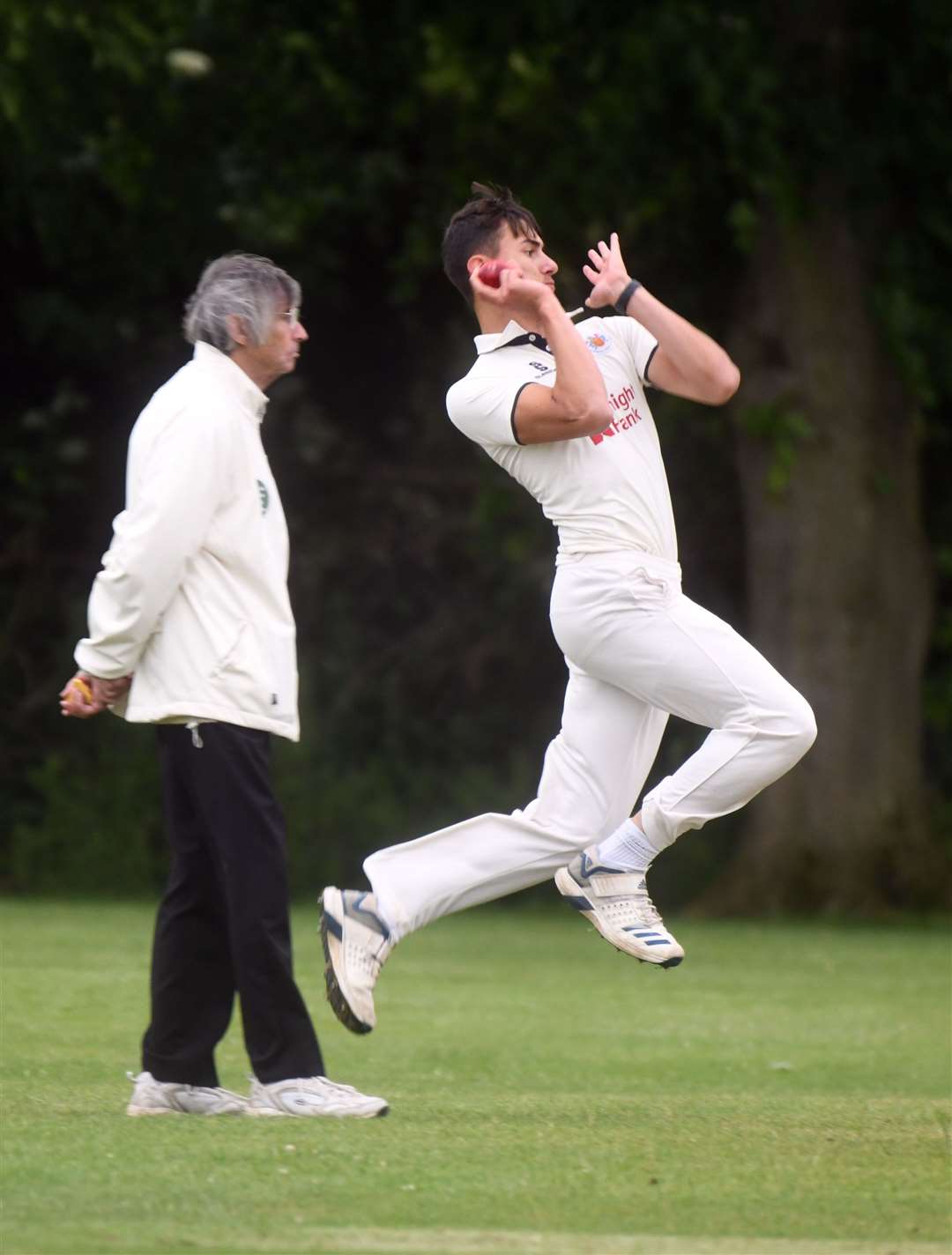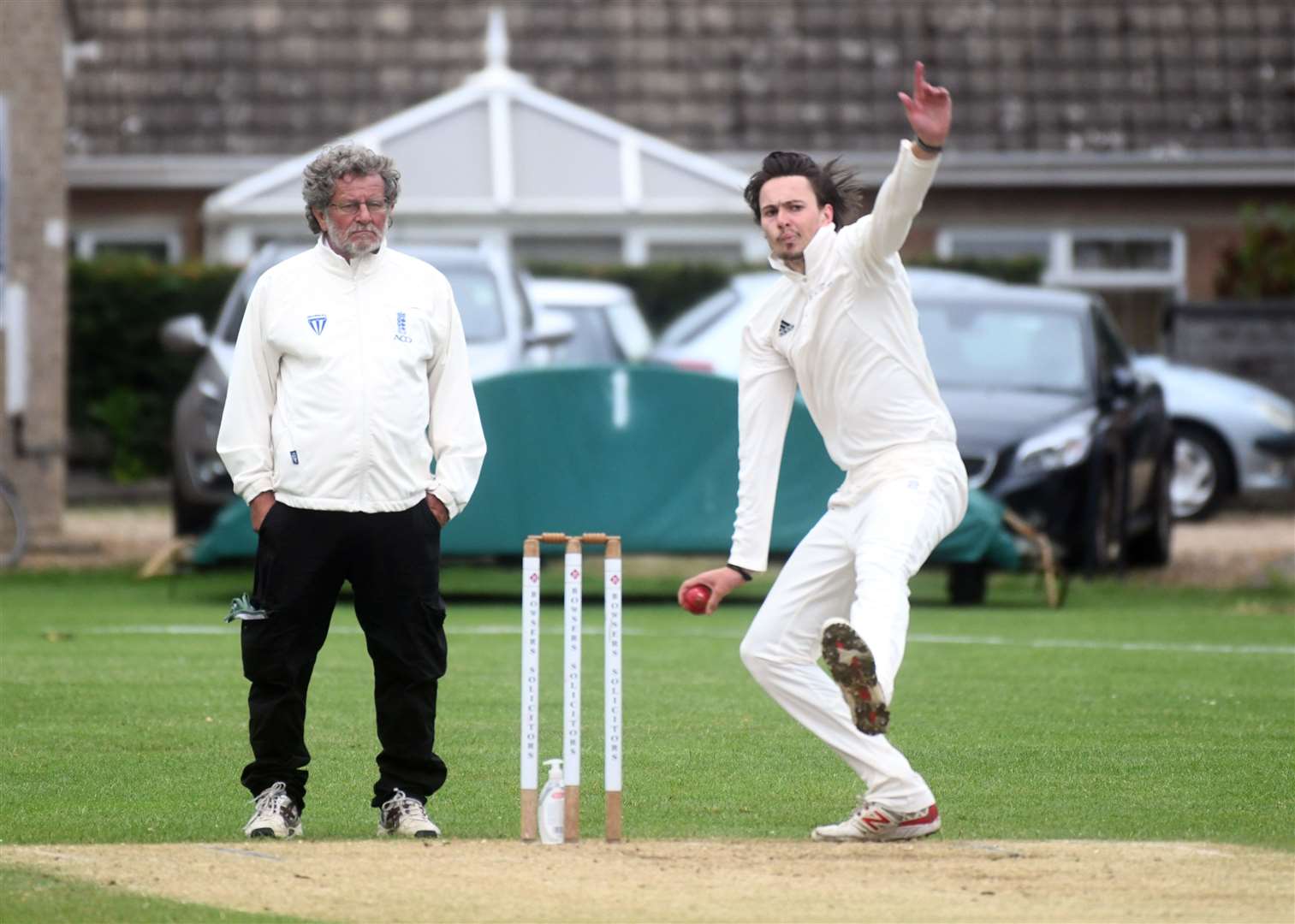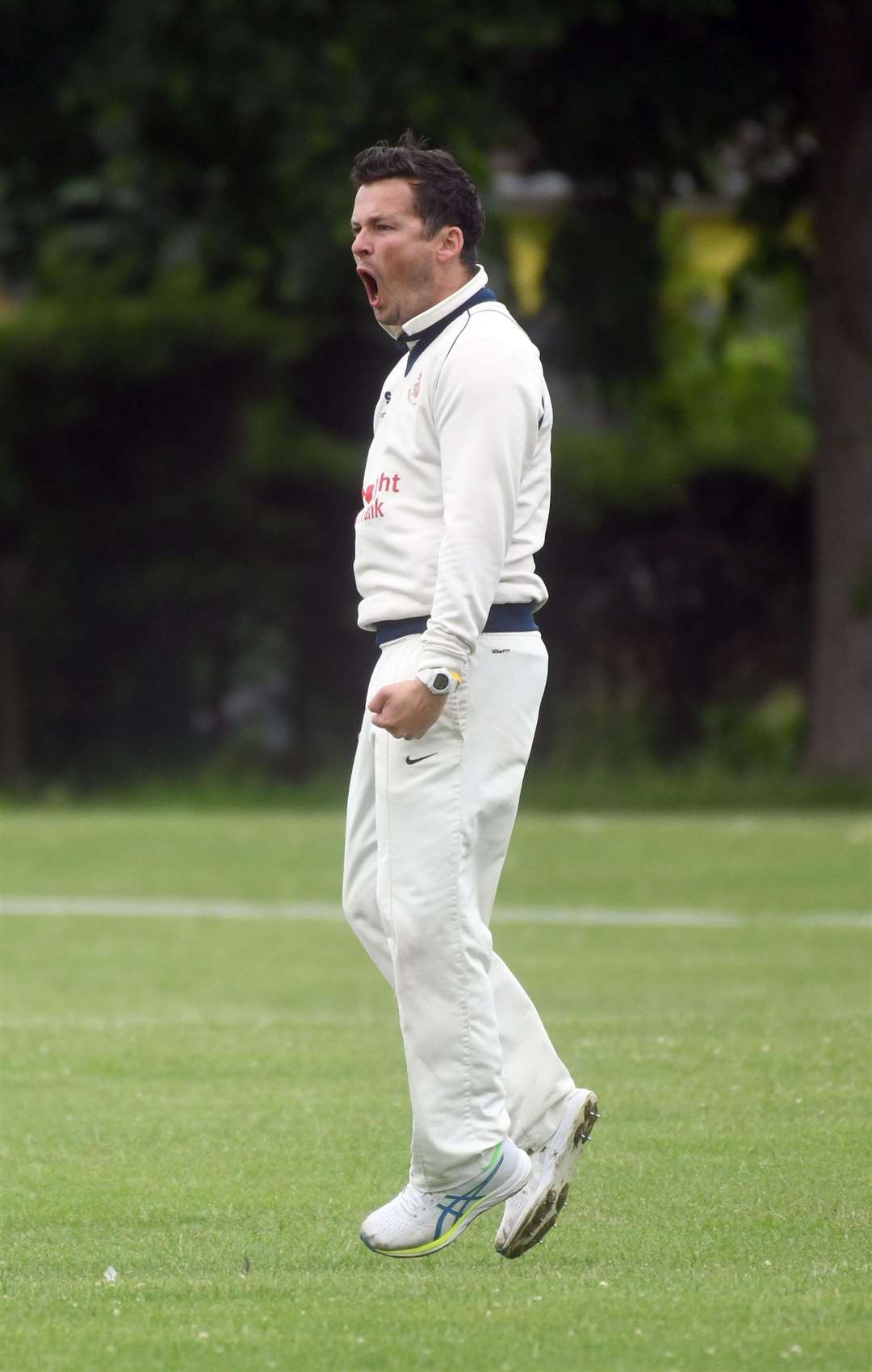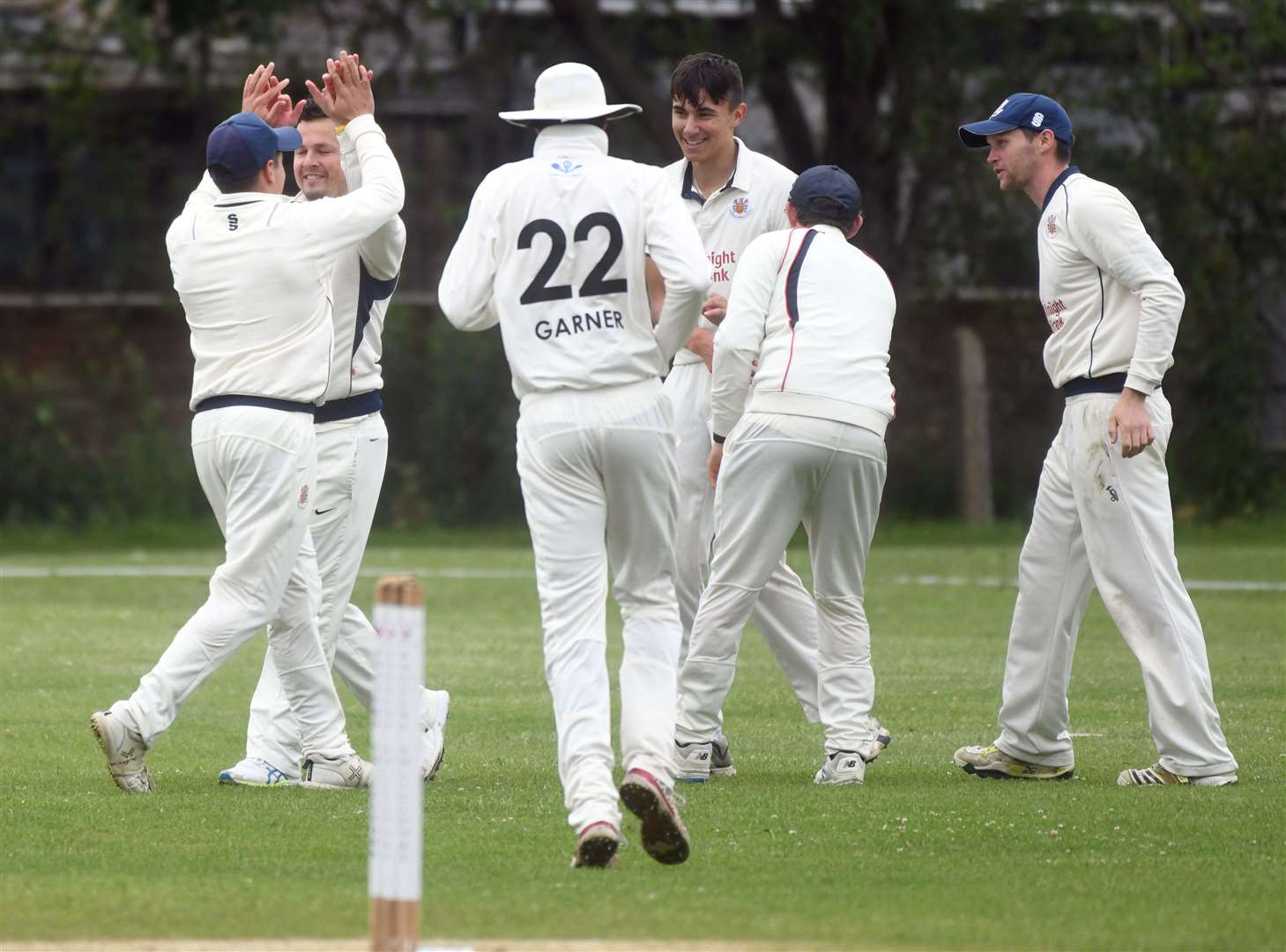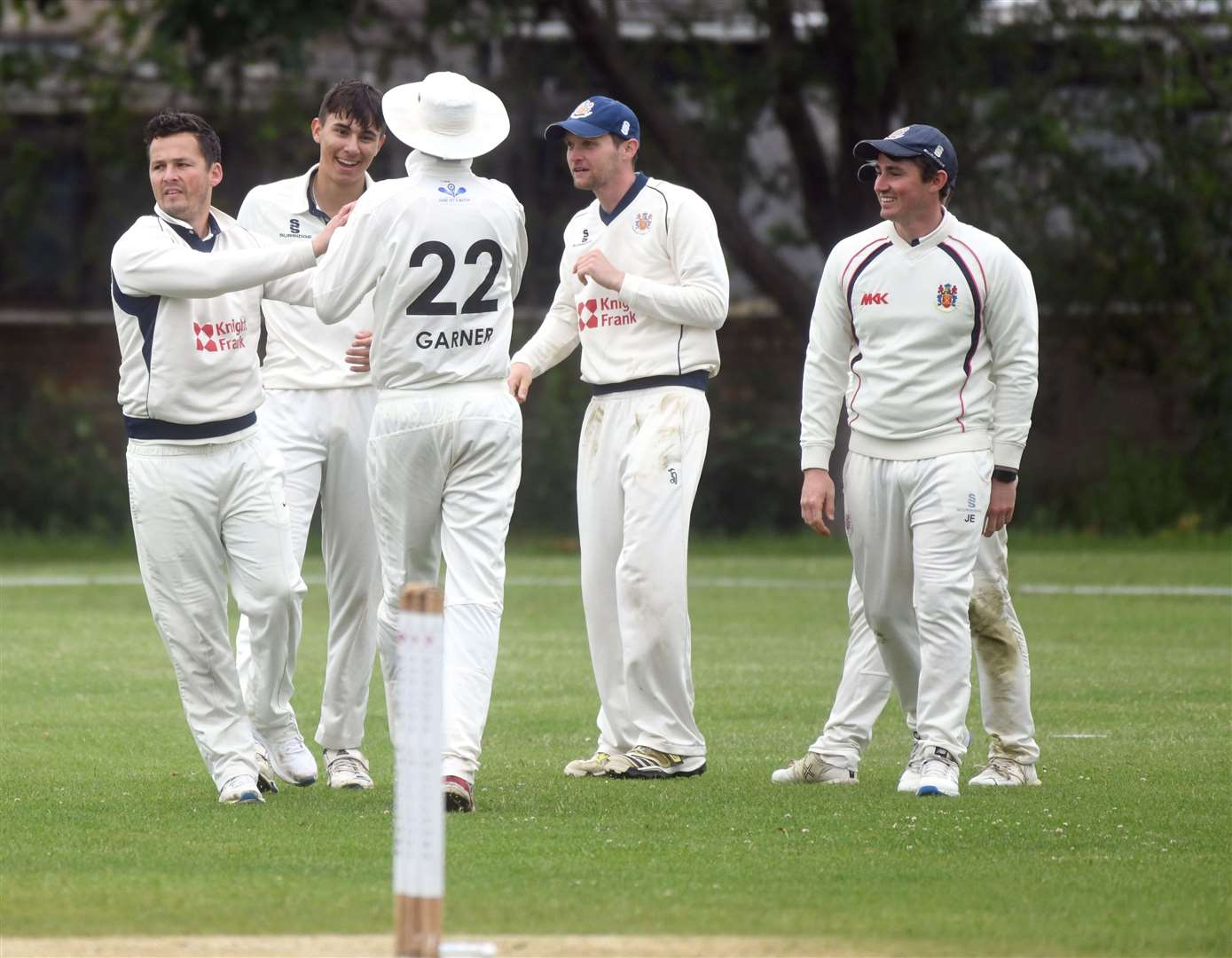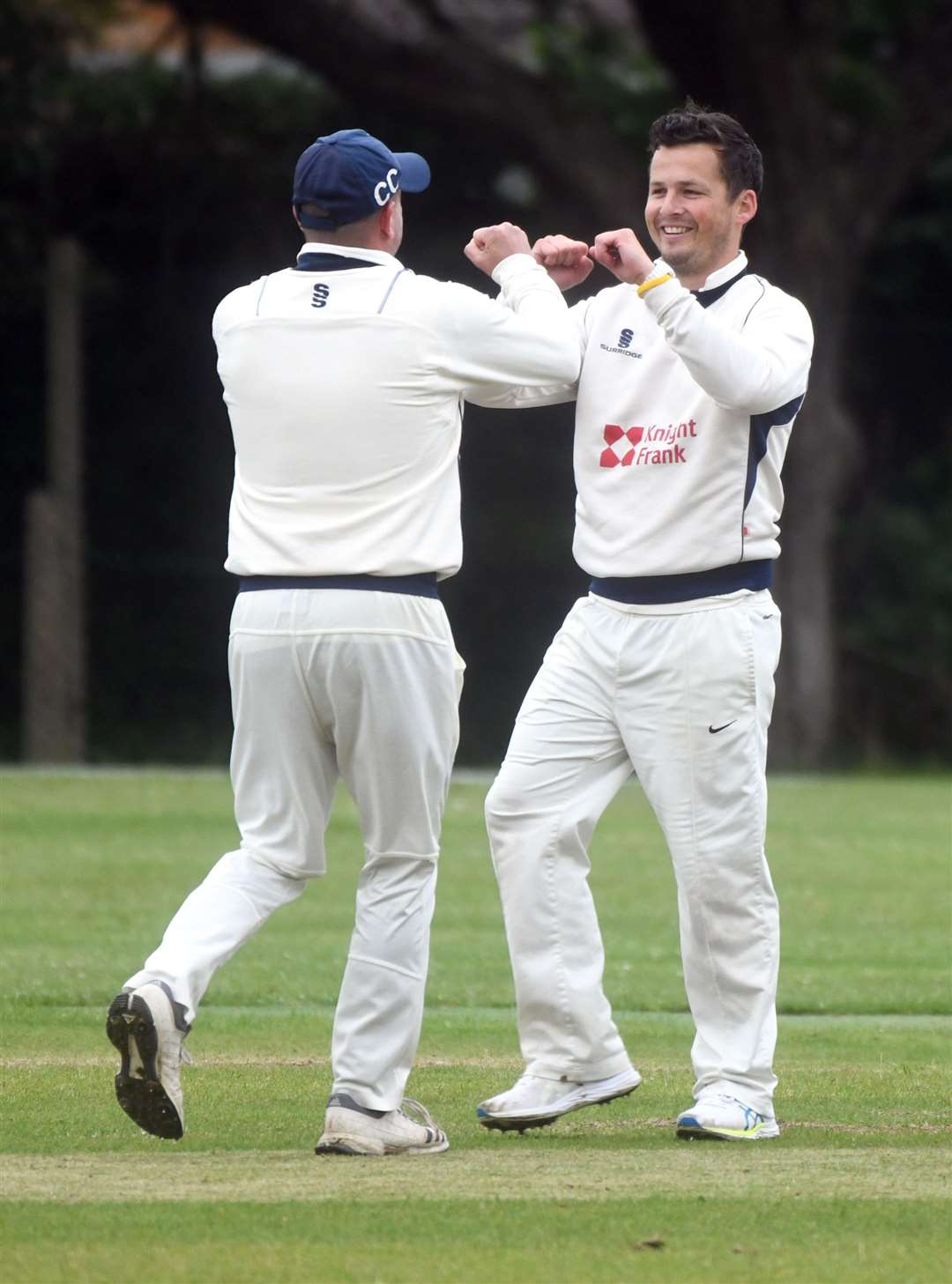 Wisbech 3rds versus Bottisham-Lode was rained off.
March 2nds won at Abington by 57 runs. March totalled 152 in the 40th over as Lewis Welcher compiled 32, Tommy Howgego 16, Steven Hinson 25, Matthew Vail 11, skipper Scott Welcher 15 and Shae Pooley 14.
Abington collapsed from 69-3 to 95 all out. Charlie Revell returned 1-29, Ross Clarke 2-22, Tommy Howgego 2-22 and James Harradine 5-11, polishing off the tail.
Harry Matthews smashed 143 with 16 fours and six sixes as Chatteris 2nds demolished Needingworth 2nds by 125 runs. Chatteris set 217-7 in 40 overs with Oli Bailey adding 17, Ben Perry 14 and Archie Palmer 16.
Needingworth limped to 92 all out in the final over: Matthew Hollis 2-20, Anton Kaval 1-19, Shimron Thomas 3-20 and Anthony Bamford took the final four scalps with 4-2.
On Sunday in the Fenland Trophy, March 2nds beat visitors Khalsa by 53 runs.
March scored 136-7 in 40 overs, Geoff Kirby 19, Leighton Anthony-Saxby 16,Steve Coe 39 not out and skipper Manuj Patel 20.
Patel swept through the Khalsa middle order with 5-2-6-4, supported by Sam Mason 1-22, Harry Gowler 2-7, Steven Coe 1-18 and Arin Patel 2-5 and were 83 all out in 34.3 overs.
Wimblington defeated Chatteris by seven wickets.
Chatteris made 86 in 30 overs with Alan Newman scoring 31 and Mark Egerton 15. Leon Walker bagged 1-12, Joshua Fox 1-19, Poppy Cole 3-25, Francesca Plitsch 2-19 and Glyn Wilson 2-4.
James Krstic scored 45 and Joshua Fox not out 21 as Wimblington reached 90-3 in just 14 overs. Liutauras Puckorius took 2-25 and Andrew Gunn 1-17.
In the South Lincs Border League, Josh Baker took centre stage for Long Sutton as they beat Boston 2nds by four wickets.
Boston collapsed from 73-2 to 124 all out as Baker returned 4-9 in seven devastating overs.
There were also wickets for Rob Simpson (2-22) and Barry Stanway (2-46).
Long Sutton lost wickets regularly in reply but Jamie Taylor's 25 and 24 from Stanway ensured they reached 126-6 in under 20 overs.
Long Sutton 2nds' woes at the wrong end of the table continued after they were all out for just 54 against Billingborough 2nds, who themselves had posted a modest total of 113.
In the T20 Walker Cup Fulbourn Institute beat Chatteris by eight wickets. Chatteris set 119-8 which Fulbourn passed at 120-2 with an over to spare (no details available).
Ernie Wool Cup: Sutton v Wisbech 3rds: Wisbech conceded.
Ketton Sports v Long Sutton fell victim to the weather in the Rutland League.
---
---