Wisbech lose as key decisions see opponents 'get away with murder'
---
Published: 21:13, 04 January 2020
|

Updated:
17:11, 05 January 2020
---
---
---
Wisbech Town 0, Worksop Town 1
BetVictor Northern Premier League south east division
Just like the players and coaching staff involved at this level of non league football, officials are at Step 4 for a reason. They're either on the rise or this is the league best suited to their ability and circumstances.
But when blatantly obvious decisions are not given, such as a clear pull back in the box not resulting in a penalty or an own goal being ruled offside when no attacking player was offside, then it is still frustrating for most involved.
In truth, Kevin Ward's men were not at their best today, despite giving 100 per cent in effort and commitment. But they'd stayed in the game by working hard and could be celebrating a lucky three points tonight from a first half penalty and a last minute own goal.
The spirit is definitely there in the camp as every player gave their all. Full backs Liam Marshall and Aaron Hart effected the game attacking and defending, captain Sam Spencer and the always-impressive Beckham Kennelly worked hard in central defence, Jon Kaye and Layton Maddison were commitment personified in the middle, striker Charlie Sanders ran his heart out and, behind him, Mason Lee was strong and intelligent. Wingers Danny Draper and John Dean were not as effective as they can be, but along with sub Tiago Nassunculo, they certainly left everything on the pitch.
On a pitch the worst for wear after the recent heavy rains, 17 drab minutes had elapsed when big striker Charlie Sanders burst into the area and was clearly pulled back as he prepared to shoot, but the referee saw no foul. Worksop scored six minutes later and could have had a couple of more before the next controversial decision, in the final minute.
The hard-working Sanders was again involved, progressing down the right and whipping in a dangerous cross which was turned in by a distraught Deegan Atherton. But the assistant referee flagged offside, seemingly thinking Wisbech sub Tiago Nassunculo had got the final touch, later reportedly admitting his error. New assistant manager Rob Middleton was booked in the protests that ensued.
Talking to his side's website this evening, Worksop manager Kyle Jordan admitted: "I think we got away with one, big time and so do my lads in the changing room. We've got away with murder to be fair."
Even the Worksop goal was not without controversy, the home defence, to a man, stopping when a through ball by Steve Woolley reached Craig Mitchell after 23 minutes, believing he was offside. It was certainly tight but the visiting striker tucked it away and the Fenmen must learn to play to the whistle.
Wisbech's response was good and, before the break, Sanders saw a shot well saved and Mason Lee's effort was tipped on to the post by Worksop's steady stopper David Reay.
They started the second half well too and Sanders was again denied by Reay after working his way into the box and shooting. But the visitors always looked more likely after the break, closing down quickly, winning the majority of second balls and breaking well but not finishing.
Wisbech tried their best but created only half chances... until the final minute, when that clanger by the officials decided the result.
Gallery1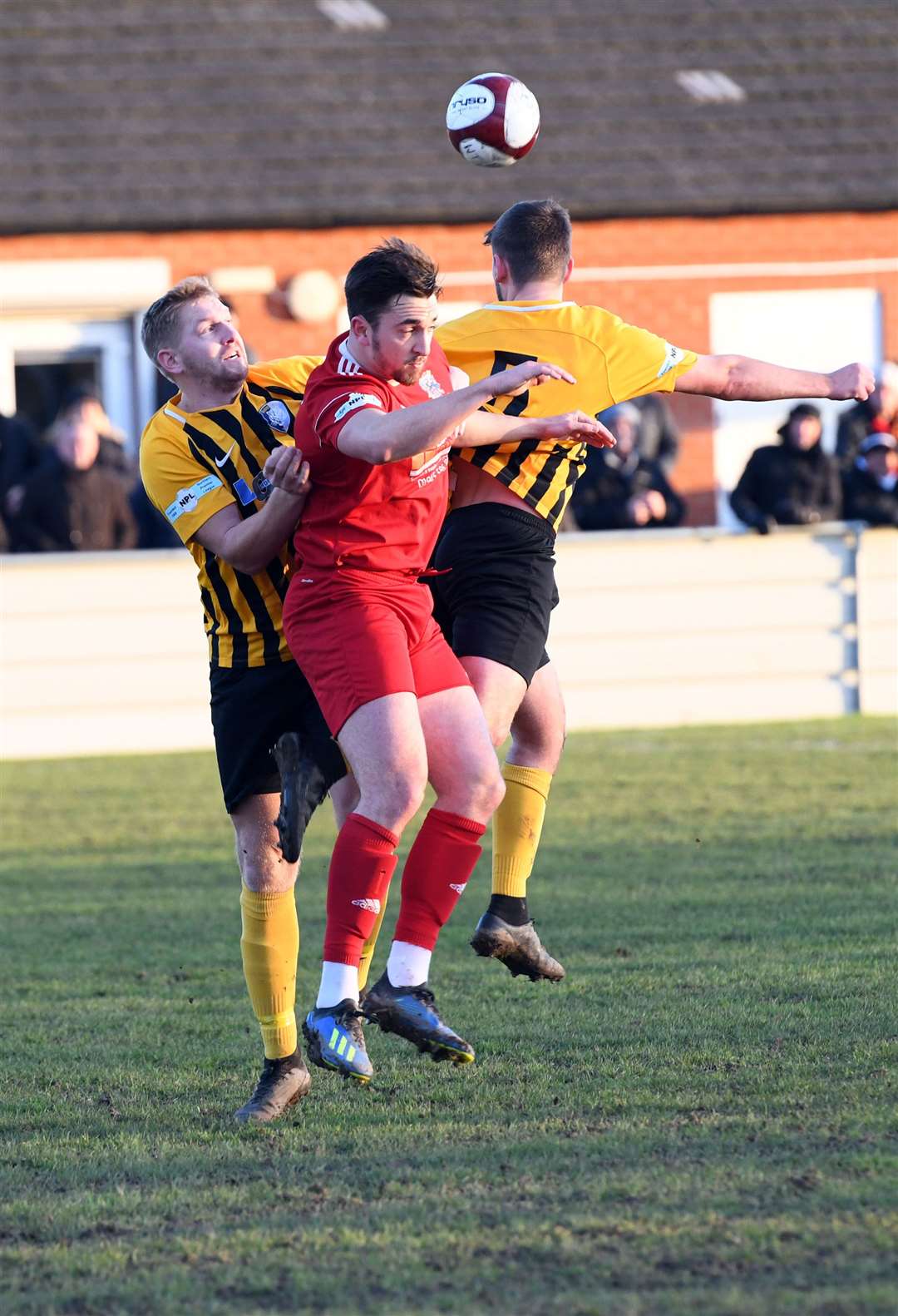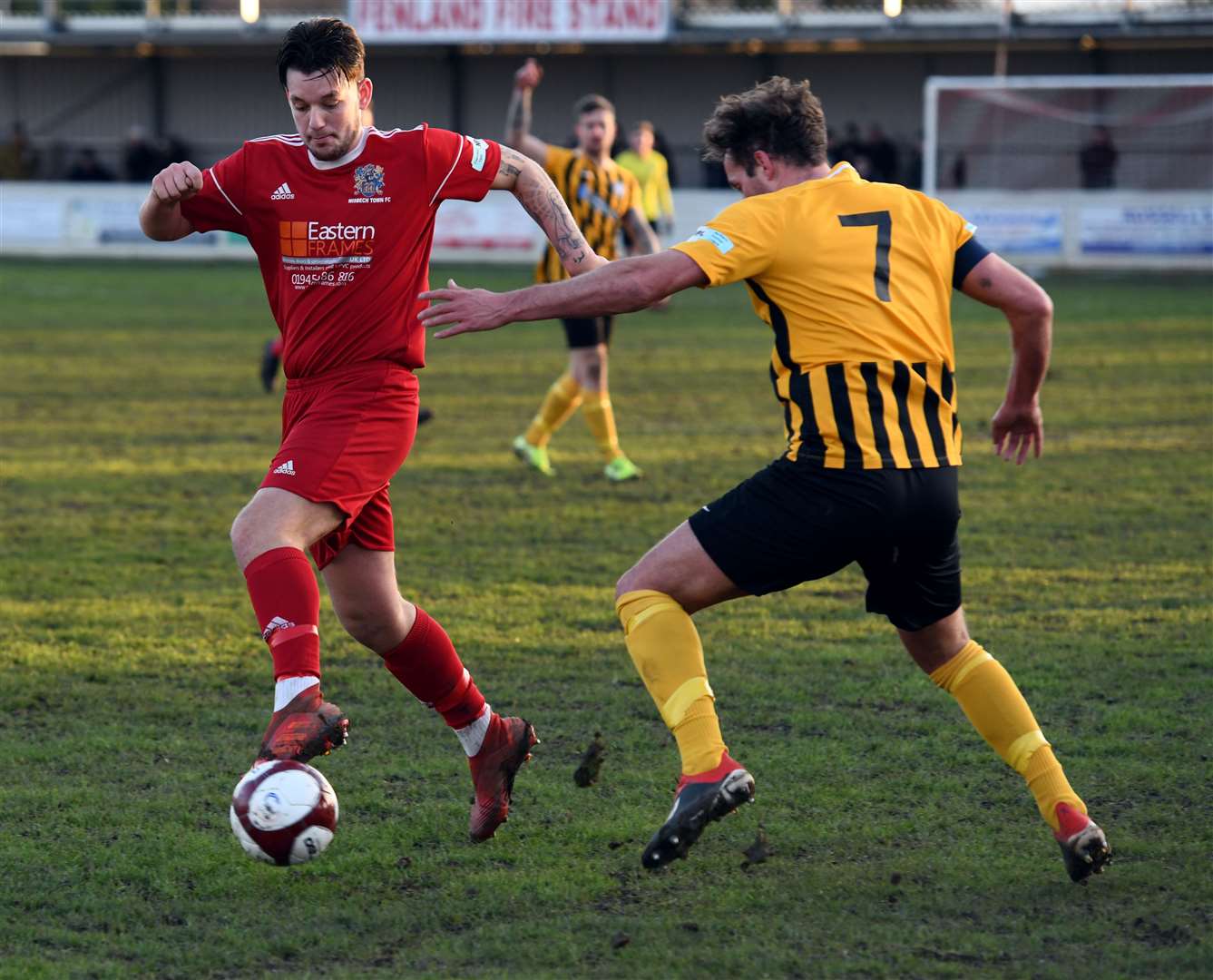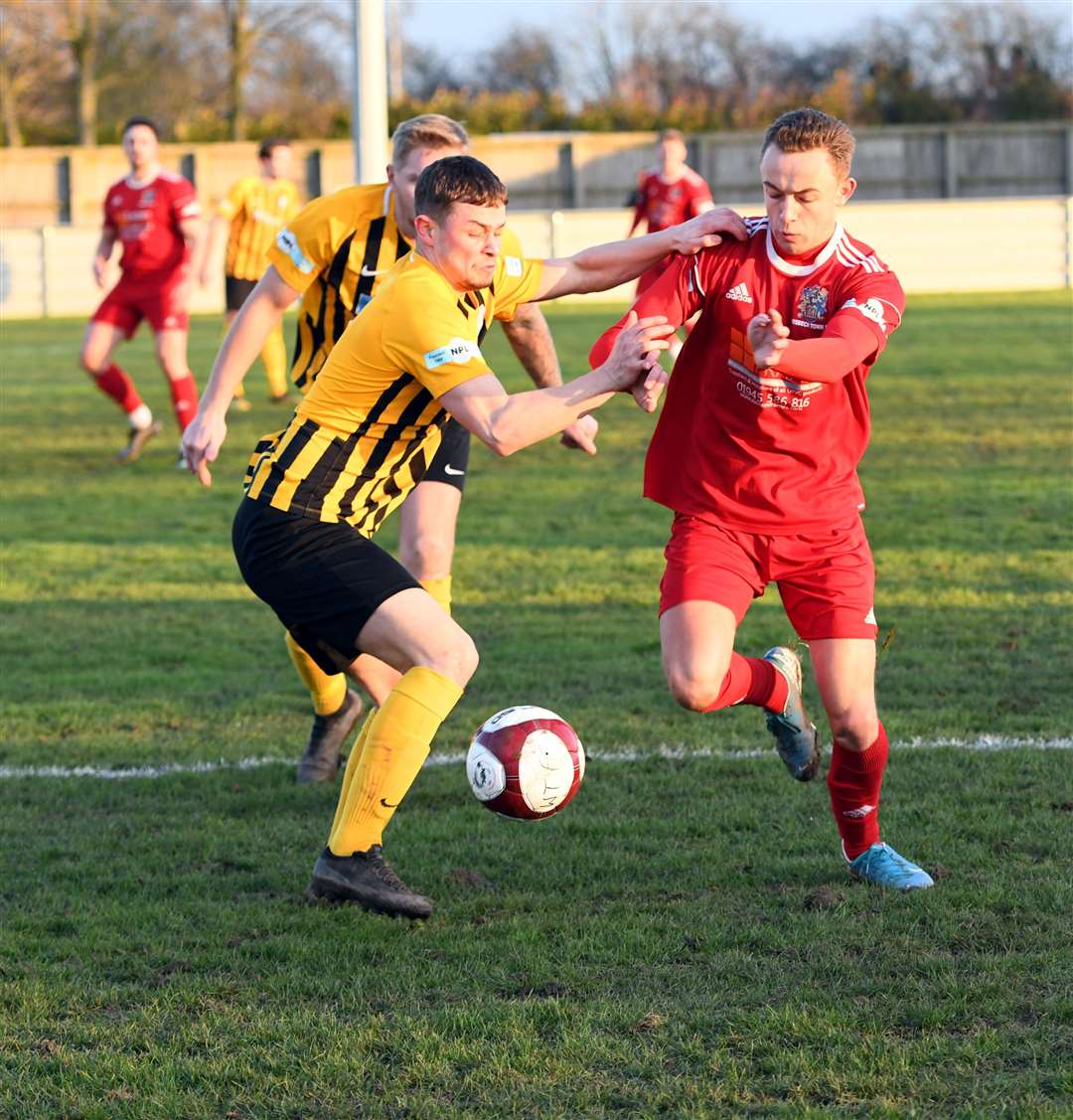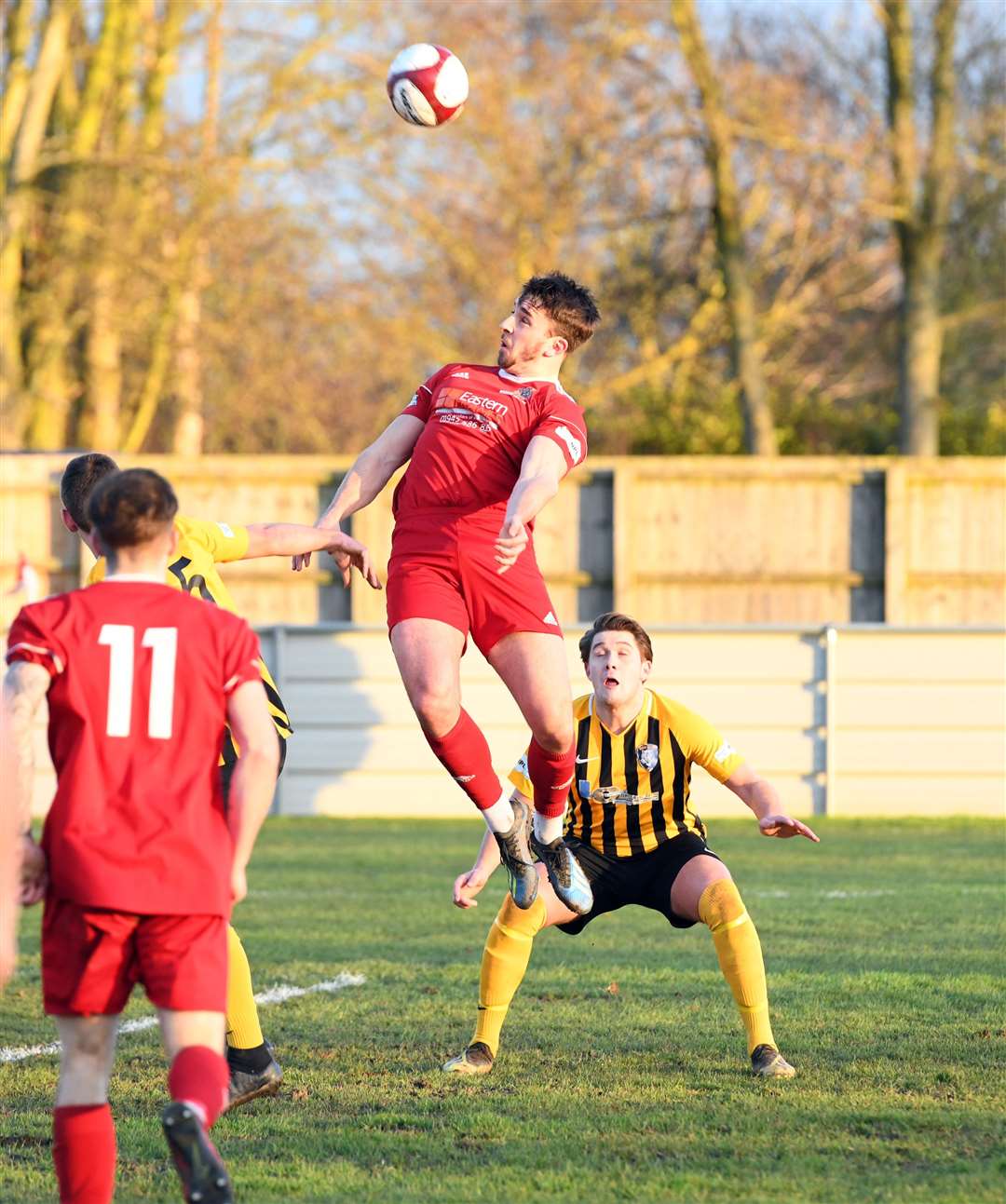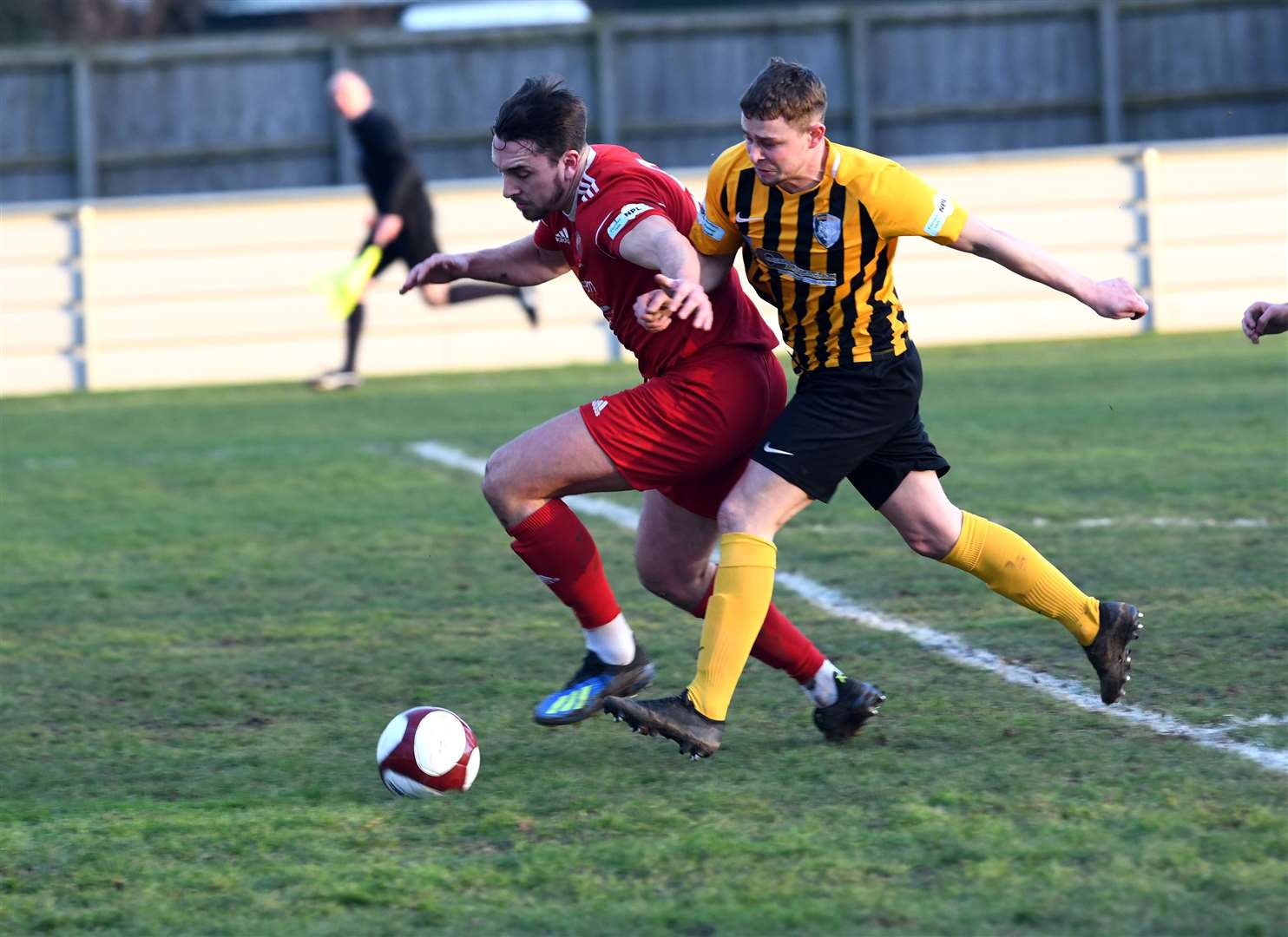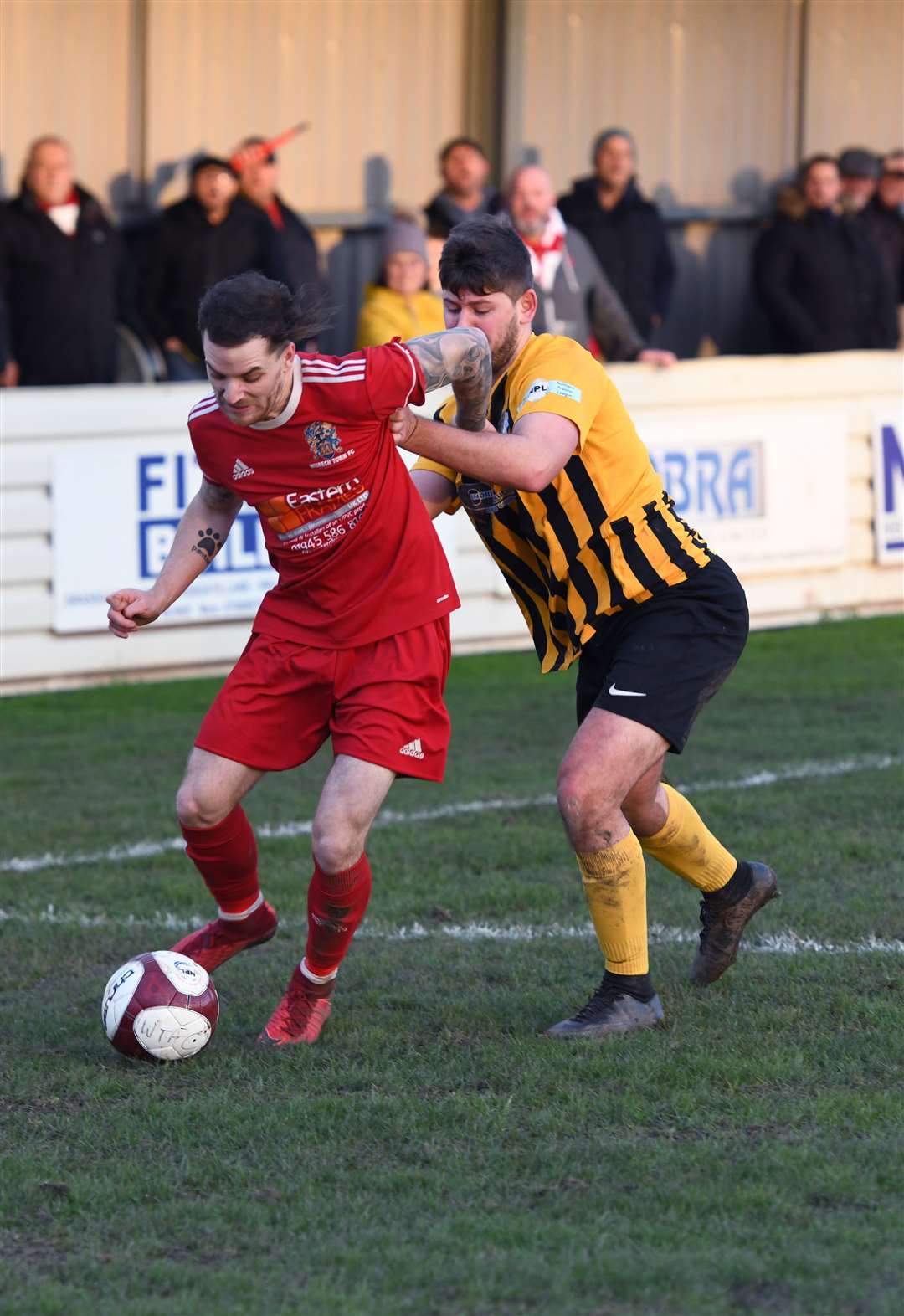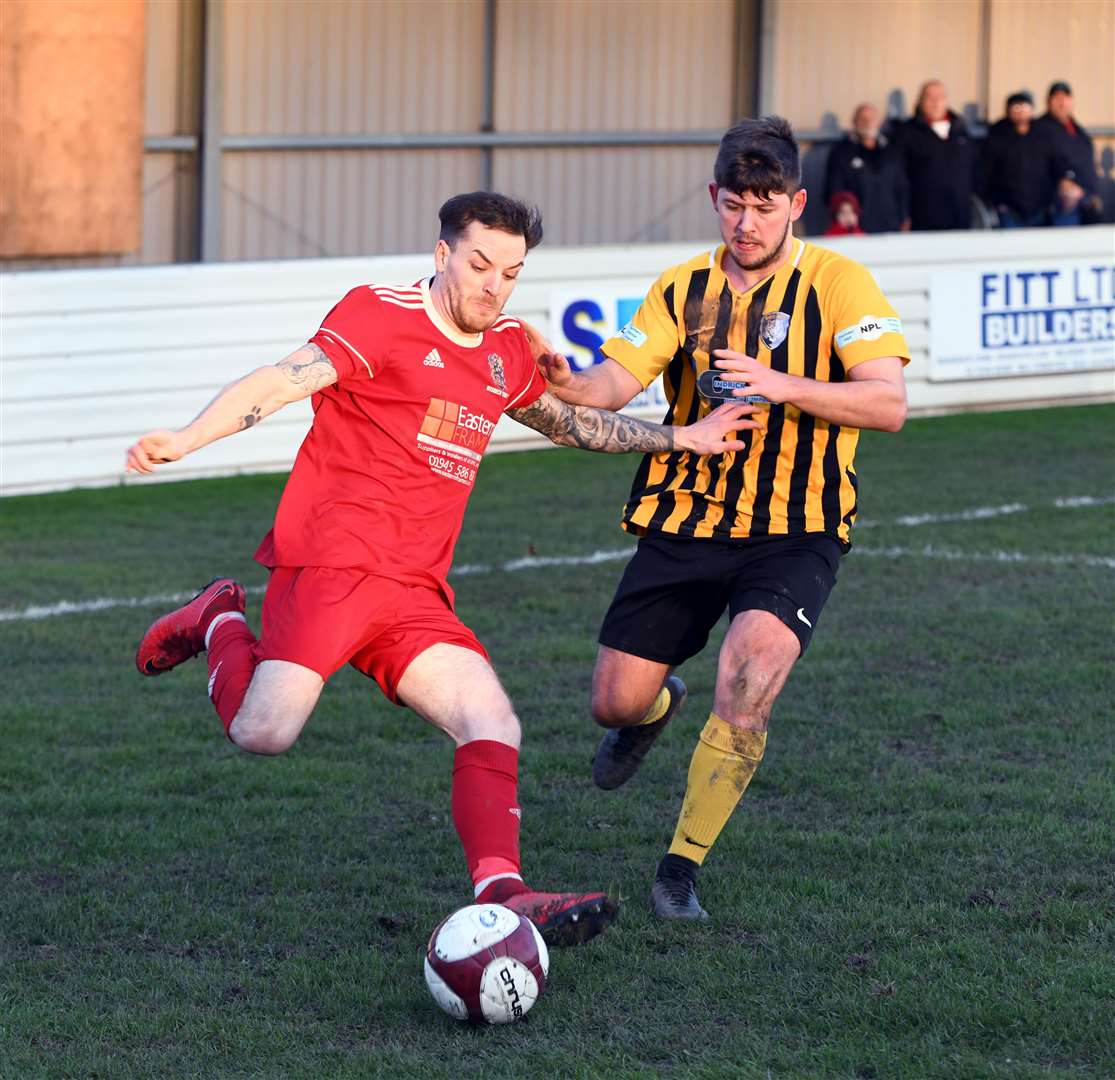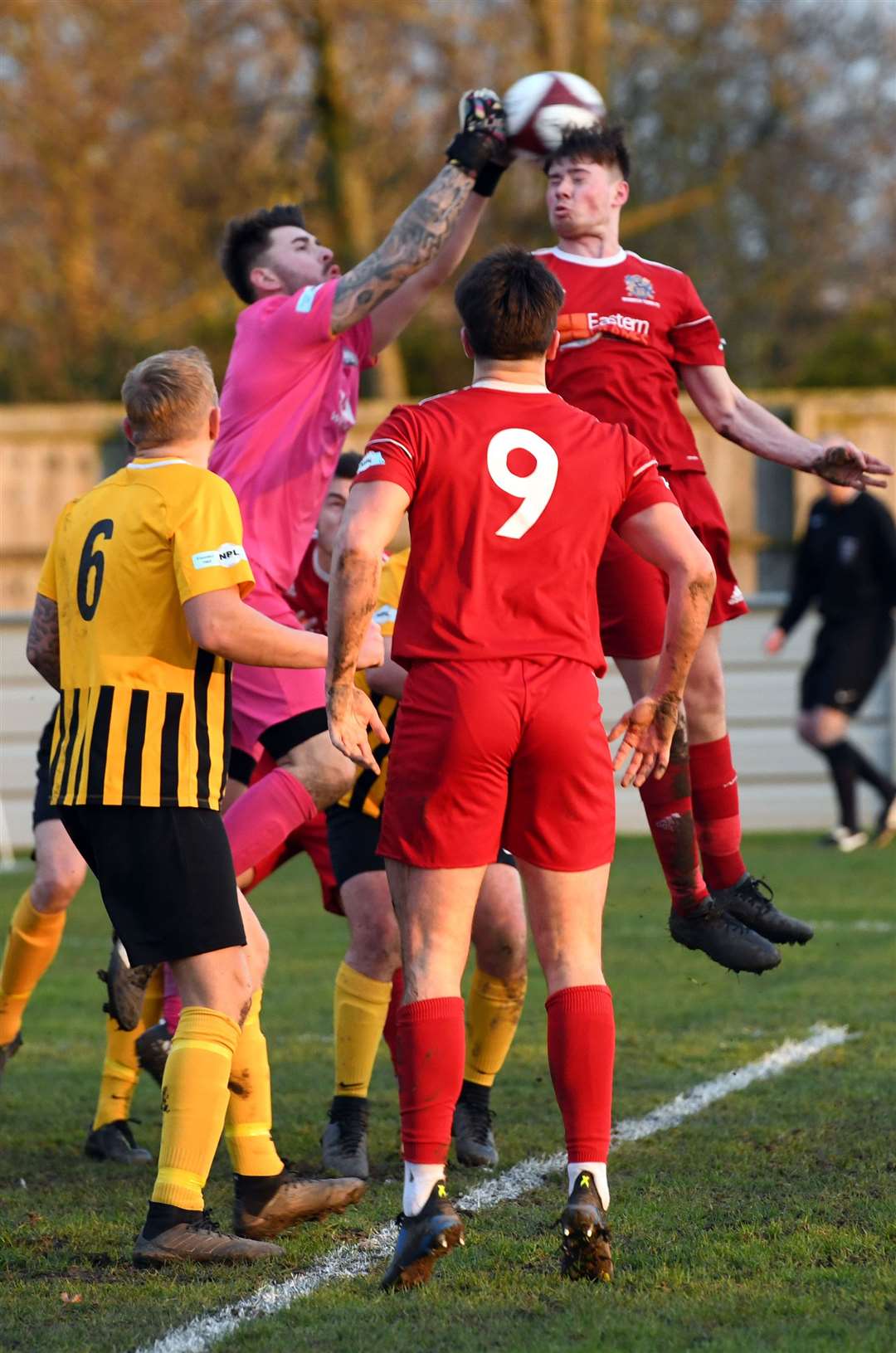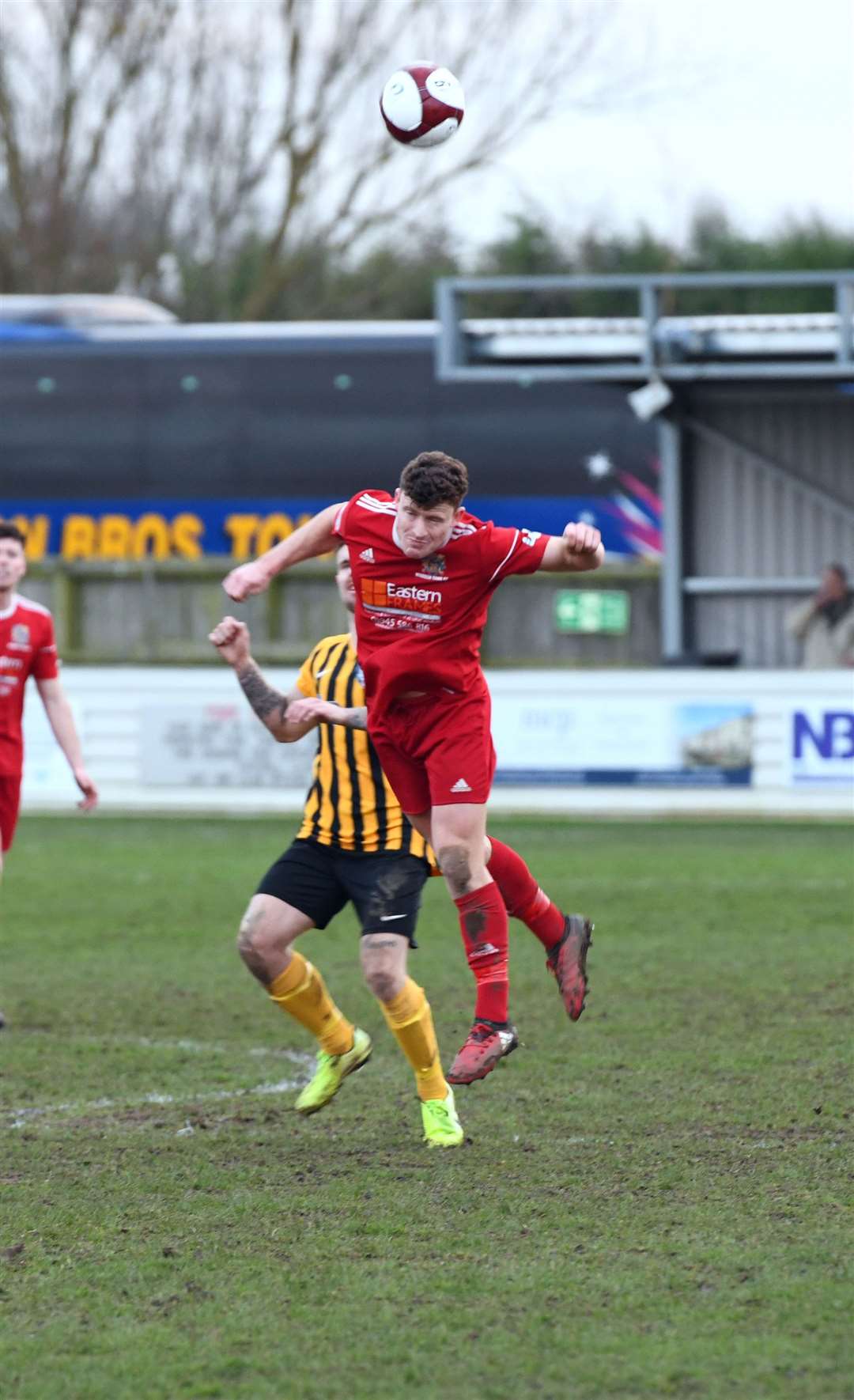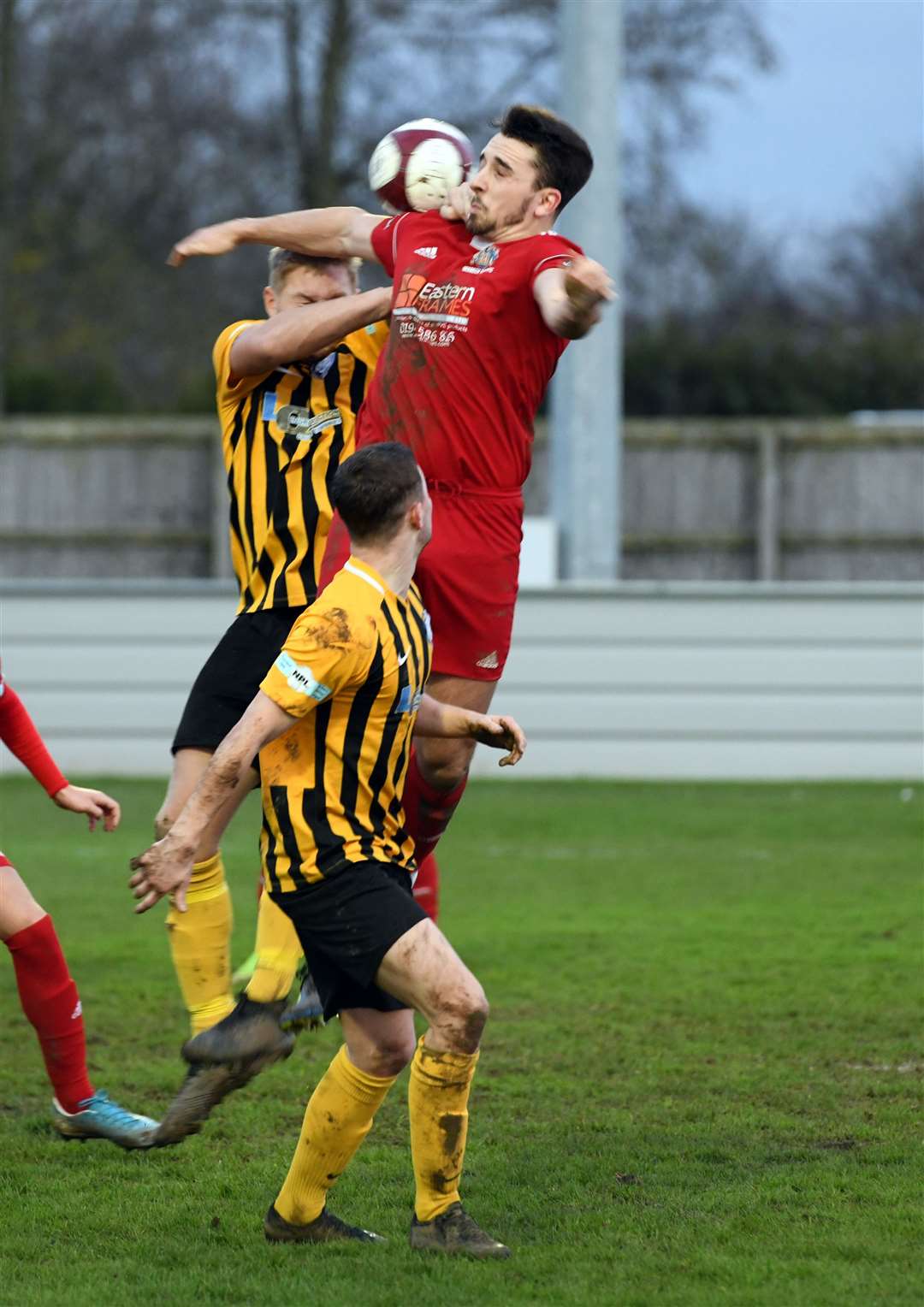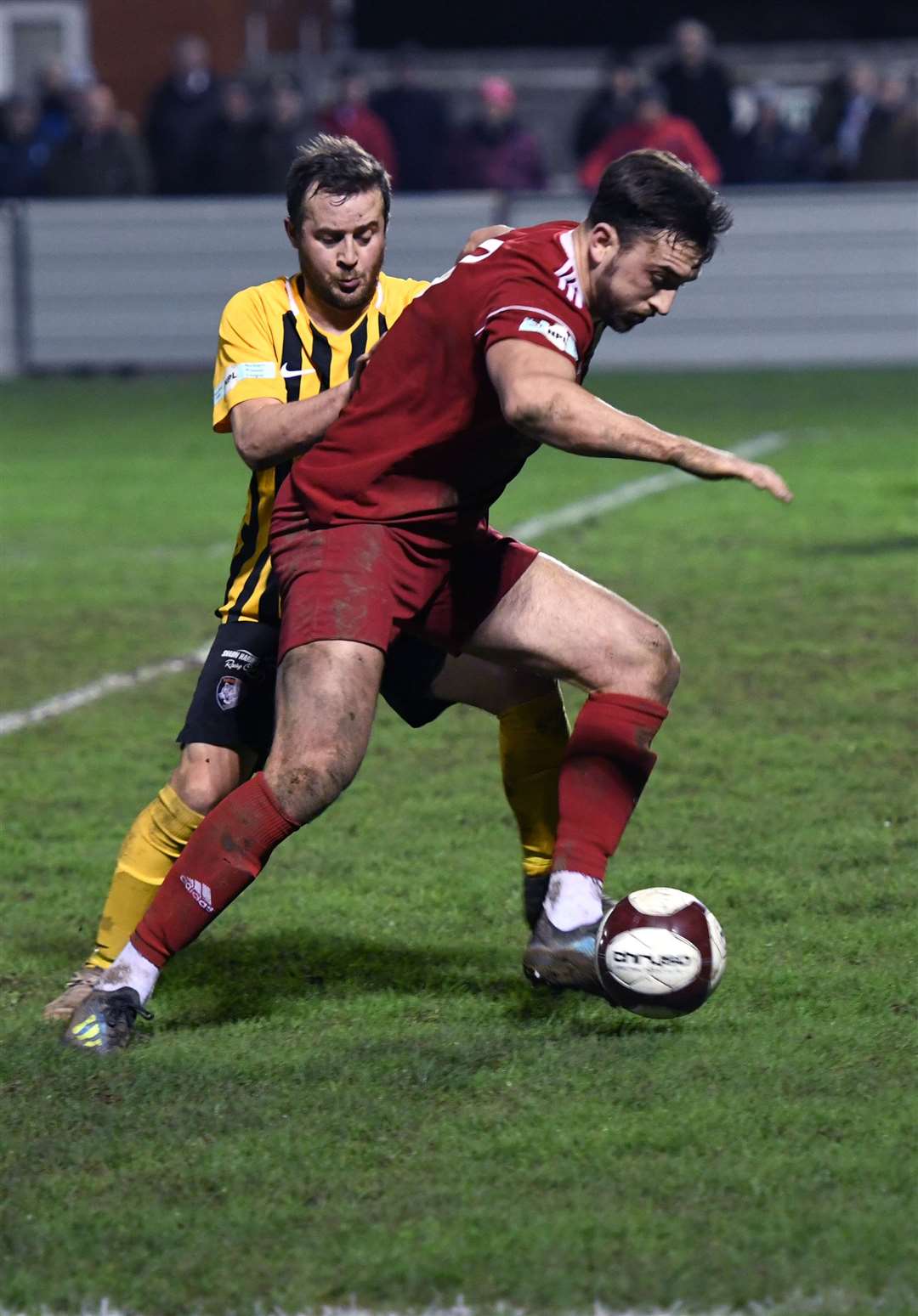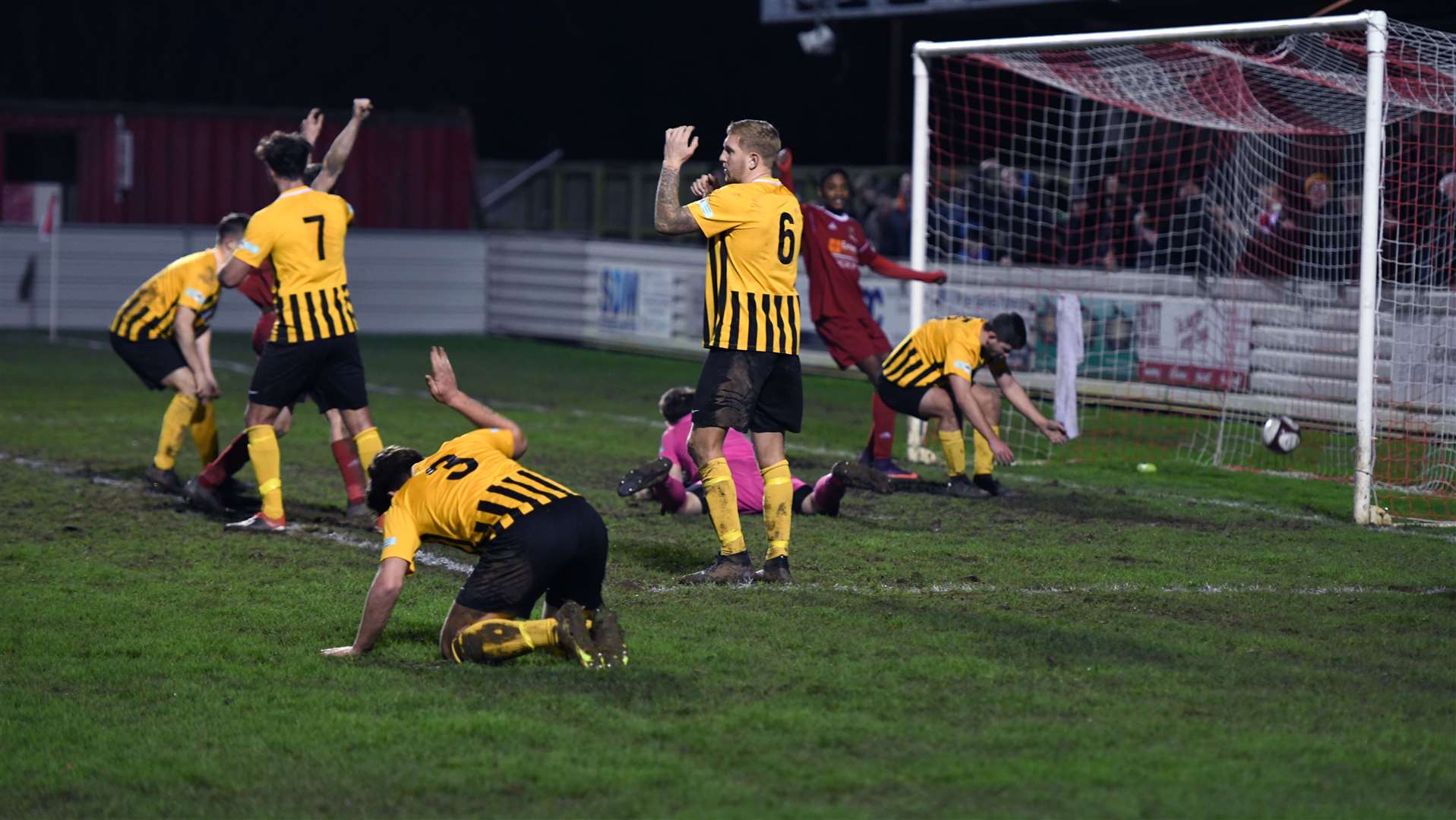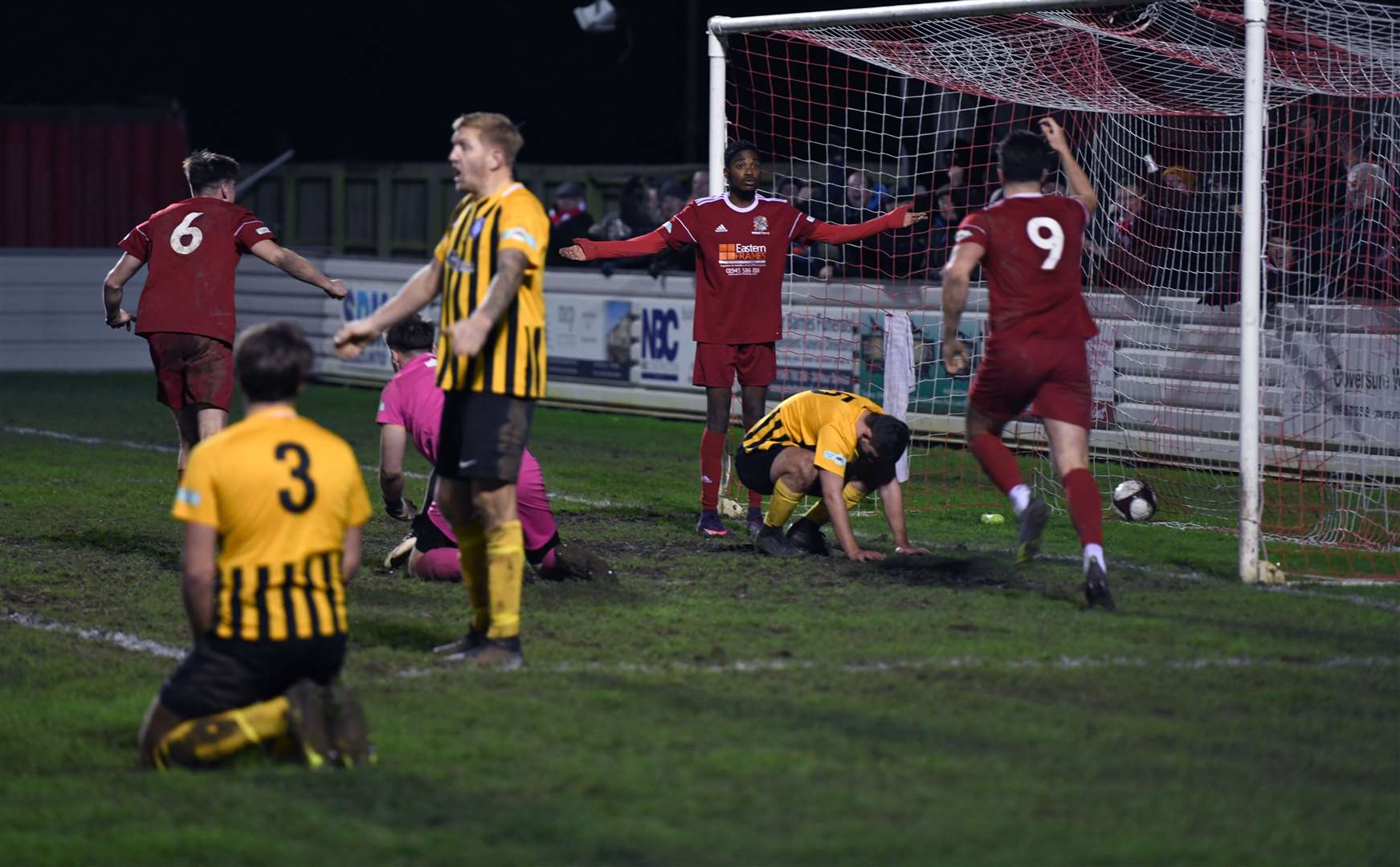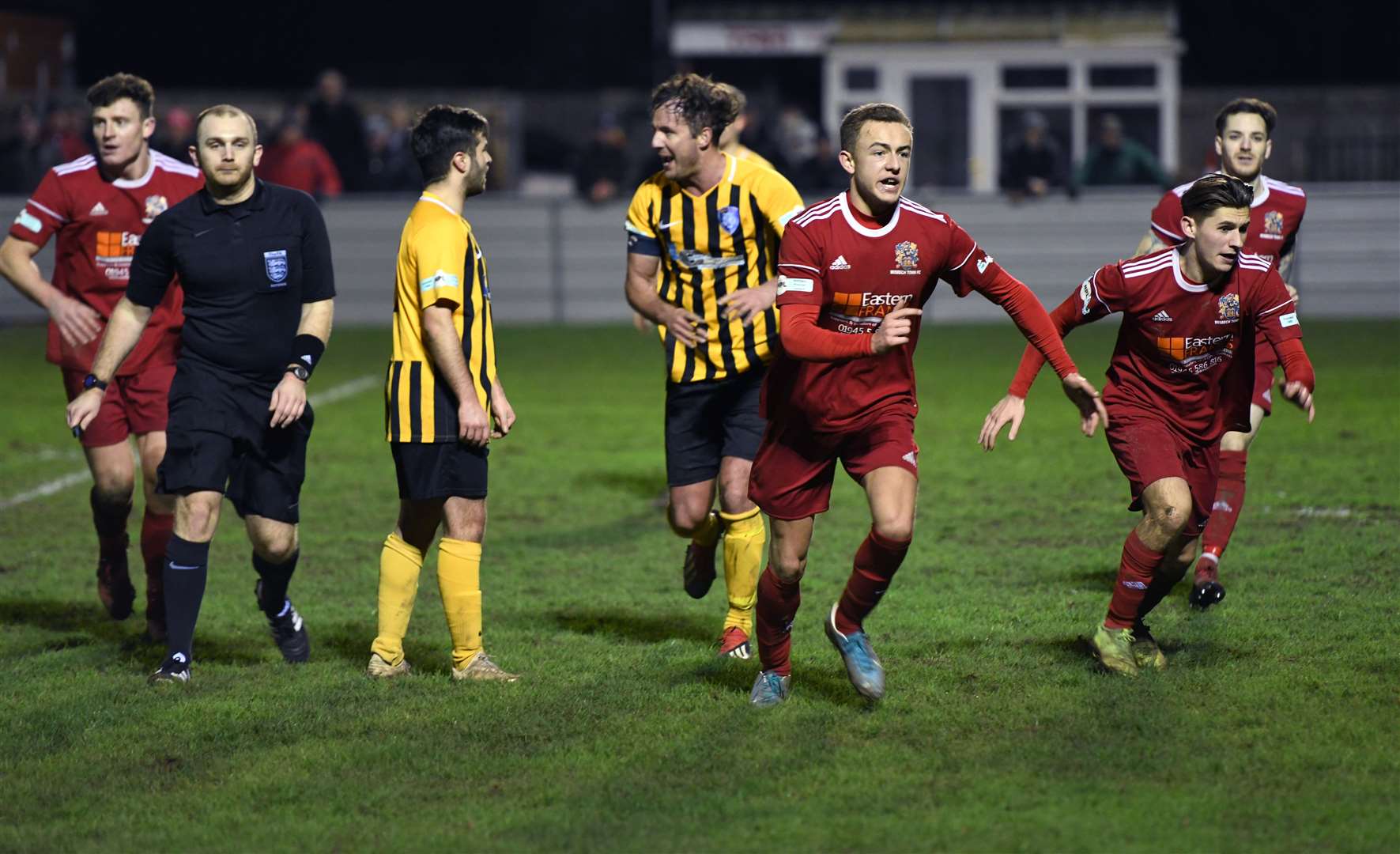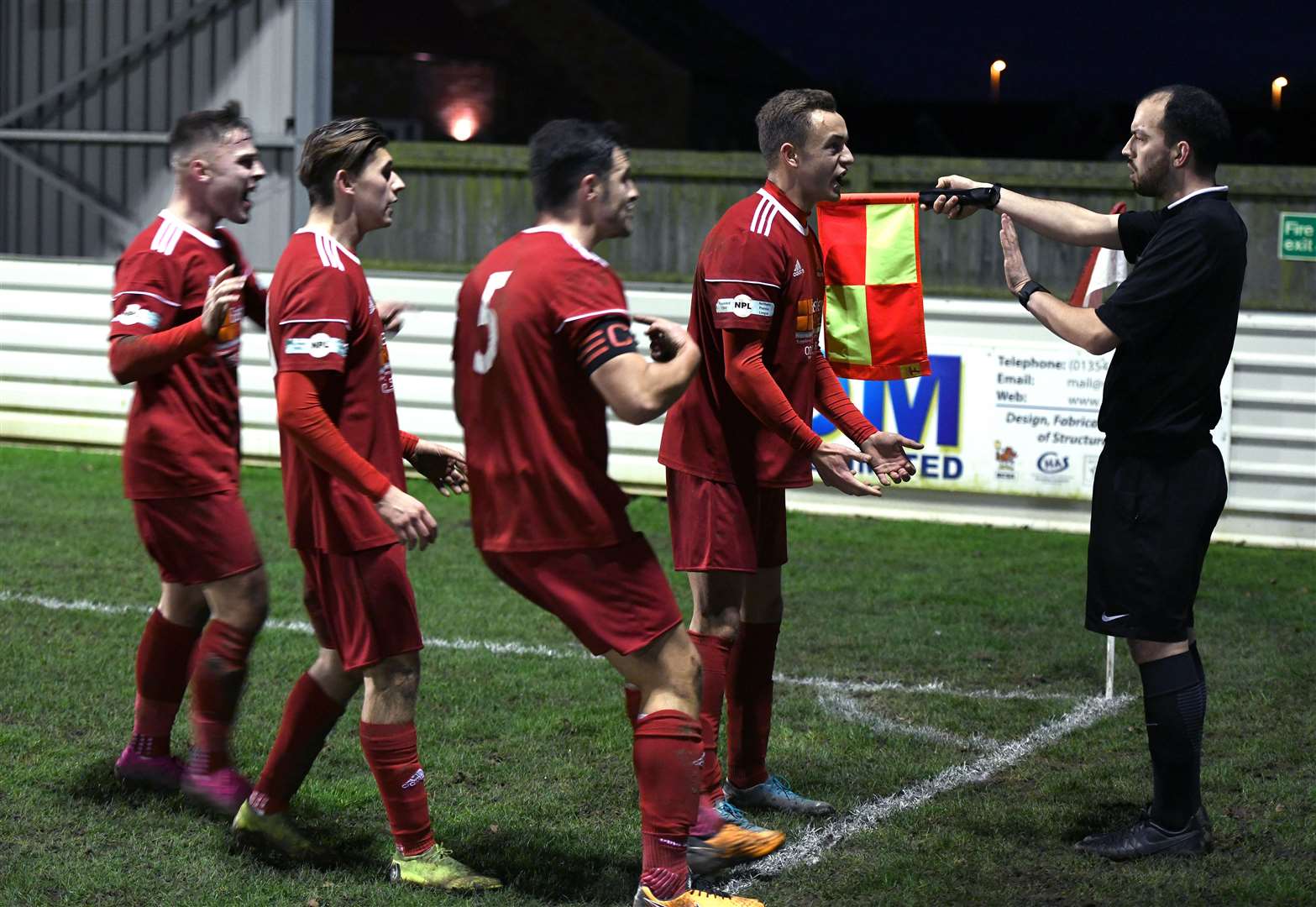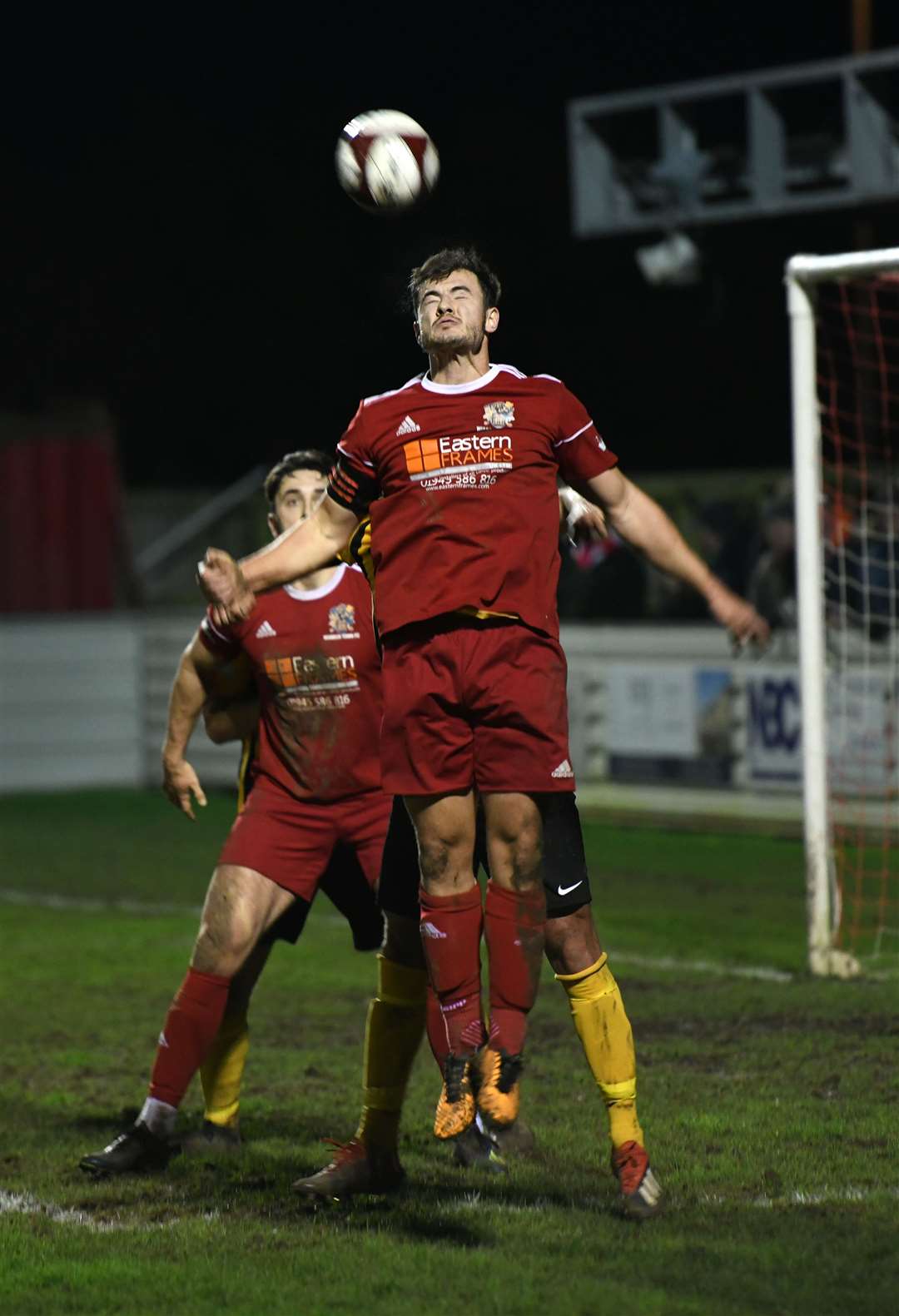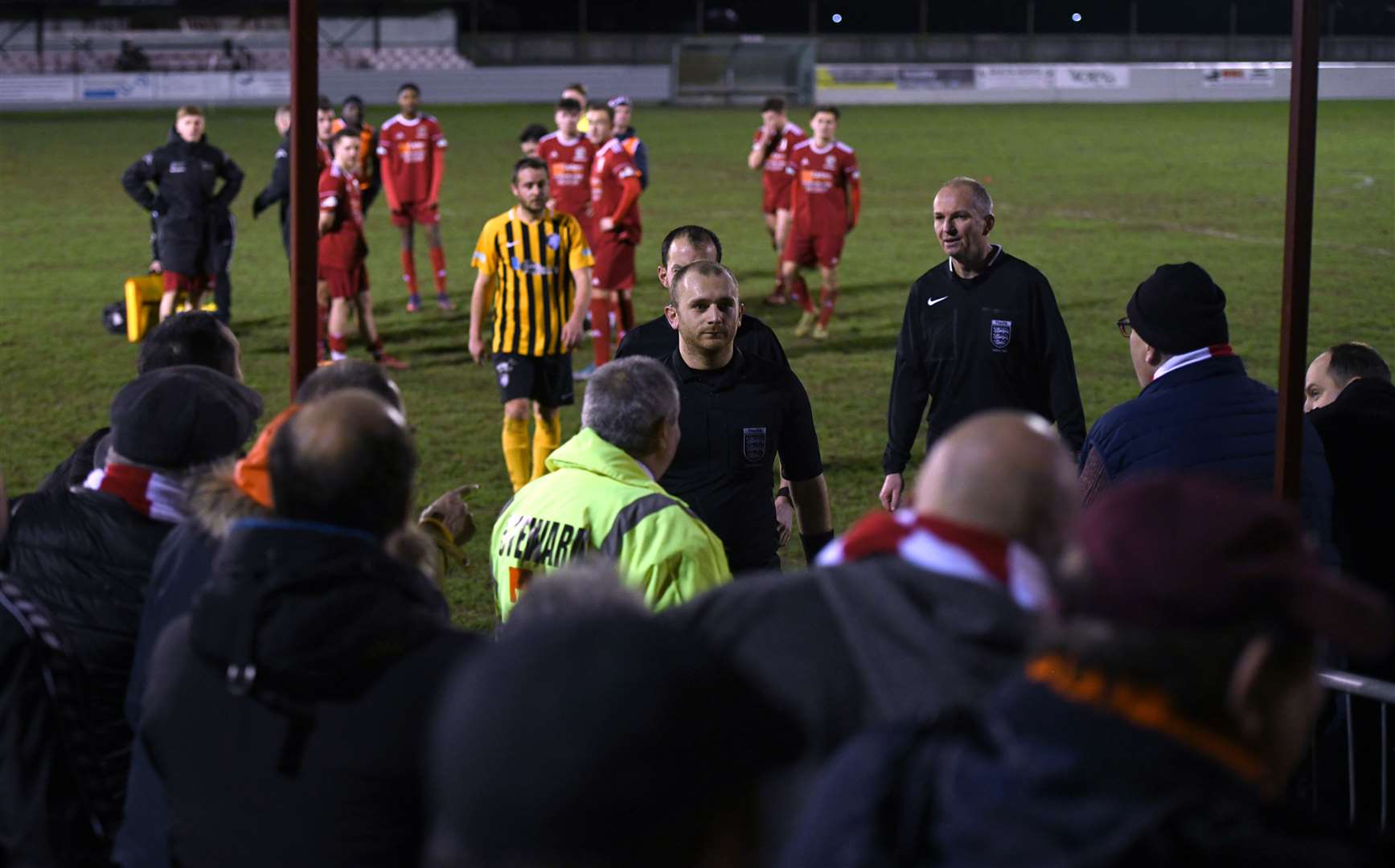 WISBECH TOWN
4-2-3-1: Wilson; Marshall, Spencer, Kennelley, Hart; Kaye, Maddison; Dean, Lee, Draper (Nassanculo 63 mins); Sanders. Subs (not used): Dougill, Jaquite.
WORKSOP TOWN
Reay, Rhodes, Pemberton, Woolley, Atherton, Wankiewicz, Patterson, Holland (Brownell 67 mins), Mitchell (Brunt 78), McDonnell, Gregory (Karcach 73). Subs (not used): Kay, Walker.
REFEREE
Andrew Hitchcox.
GOAL
Mitchell (23 mins).
BOOKINGS
Wisbech: Kaye, Spencer, Hart (fouls), assistant manager Middleton (dissent); Worksop: McDonnell, Karkach (fouls).
STAR MAN
Mason Lee – Played in a deeper role and worked tirelessly, cleared the lines excellently and put the ball in promising areas.
ATTENDANCE
237.
Also...
---
---